—
—
—
https://www.thedailybeast.com/the-billionaire-pedophile-who-could-bring-down-donald-trump-and-hillary-clinton
—
https://www.politico.com/story/2016/08/hillary-clinton-technology-policy-227381
https://www.abeldanger.org/israeli-producers-with-prior-knowledge-of-9-11/
https://www.abeldanger.org/washington-post-owner-receives-600-million-contract-from-the-cia-washington-post-runs-fake-news-about-fake-news/
https://www.abeldanger.org/high-crimes-committed-by-the-cia-against-its-own-government/
HIGH CRIMES COMMITTED BY THE CIA AGAINST ITS OWN GOVERNMENT
—–
https://michaelsavage.com/high-tech-drug-tunnel-with-rail-line-found-at-us-mexico-border/
WHO IS DR BLASEY FORD?
WELL, BESIDES BEING A "PROFESSOR" AT THE OFF BRAND UNIVERSITY, SHE ALSO WORKS AT A MAJOR UNIVERSITY DOWN THE STREET FROM PALO ALTO. SHE JUST SO HAPPENS TO HEAD UP THE CIA UNDERGRADUATE INTERNSHIP PROGRAM AT STANFORD UNIVERSITY.
CHRISTINE BLASEY'S BROTHER, RALPH THE THIRD, USED TO WORK FOR THE INTERNATIONAL LAW FIRM OF BAKER, HOSTETLER. THE FIRM CREATED FUSION GPS, THE COMPANY WHO WROTE THE RUSSIAN "DOSSIER". THEY LATER ADMITTED IT WAS ONLY A COLLECTION OF FIELD INTERVIEWS.
BAKER HOSTETLER IS LOCATED IN THE SAME BUILDING WHERE THE CIA OPERATES THREE COMPANIES CALLED:
RED COATS INC.
ADMIRAL SECURITY SERVICES AND
DATAWATCH
THEY ARE OPERATED BY RALPH BLASEY II. HE IS THE FATHER OF CHRISTINE AND RALPH III.
https://www.abeldanger.org/white-house-veterans-hot-line-is-a-joke-robert-odowd/
WHITE HOUSE VETERANS' HOT LINE IS A JOKE – ROBERT O'DOWD
—
https://www.abeldanger.org/kelly-180-sercos-patent-tor-7-7-command-clintons-leo-pig-farm-wagers-marine-corps-letters-of-marque/
https://www.abeldanger.org/chinese-spy-chip-hoax/
CHINESE SPY CHIP HOAX
https://www.abeldanger.org/remotely-crashing-planes-and-controlling-patents/
Thursday, January 11, 2018
MEET THE PERSON WHO CAN REMOTELY CRASH PLANES AND CAN READ YOUR MIND
MONSTROUS PATENT CALLS PEOPLE "WET WARE"
IMPLANTED DEVICES DELIVER ELECTRIC SHOCK, POISONS, DOPAMINE, ADRENALINE, EMIT MIND CONTROL FREQUENCIES
HEWLETT-PACKARD & AGILENT TECHNOLOGIES ARE COMPLICIT
CONTRIBUTING WRITERS | OPINION | AMERICANS FOR INNOVATION | JAN. 11, 2018, UPDATED JAN. 17, 2018 | PDF | https://tinyurl.com/y7rj2xfy
FIG. 1–RICHARD C. WALKER, AGILENT TECHNOLOGIES (PALO ALTO, CA) HOLDS MONSTROUS "INTERNET OF THINGS" PATENTS THAT CAN TAKE DOWN PLANES WITH REMOTE INSTRUCTIONS TO ONE LITTLE QRS-11 SENSOR IN THE AUTOPILOT SYSTEM. The global surveillance grid includes embedded chips in planes, devices, equipment and people to remotely send signals and control every element of The Internet of Things network. The QRS-11 quartz rate sensor (the diameter of a quarter; also see AbelDanger.org for more detail on the uninterruptable autopilot) is embedded in most aircraft autopilots. The intelligence version of the sensor can be turned off remotely and bring down the plane. 
In the late 1980's and early 1990's, Hillary Clinton's Rose Law Firm in Little Rock, Arkansas handled the QRS-11patent family. Her mentor, managing partner J. Joseph Giroiri, was on the board of the assignee of the patents – BEI Technologies, Inc. Hillary Clinton's Rose Law Firm [AD note: Hillary Clinton was not a patent lawyer, however, she was an intellectual property lawyer at the Rose Law firm which is the third oldest law firm in the United States. How can lawyers assist Abel Danger to strip Serco – formerly RCA GB 1929, a radio patent monopoly company – out of the USPTO before Hillary Clinton builds the next death-pool patent thicket around the technology of a variable yield atomic bomb? Or how can a petition get going among patent and IP law associates to have the operations of the USPTO taken away from Serco and returned to the United States government?] in Little Rock, Arkansas was the original attorney representing the inventor of the QRS-11 sensor in BEI Electronics/Technologies (US Pat. Nos. 3,974,428; 3,976,997; 4,628,298). This sensor was so critical to national security that the State Department fined Boeing $16 million for illegal exports. After many mergers and company sales, the rights to the QRS-11 went to France for a decade owned by Schneider Electric SA. Schneider sold the rights to a Barclays Bank client in London. The Rose Law Partner who hired Hillary, J. Joseph Giroiri, Walker's system can crash planes remotely served on the BEI Technologies board of directors. He also coordinated the Clinton's China and Indonesia banking connections associated with their Mena, Arkansas drug smuggling, money laundering and sex trafficking.
Barclays then sold the company and the QRS-11 patent rights to Sensata, Inc. which is controlled by Mitt Romney's Goldman Sachs-aligned Bain Capital in Boston. Tellingly, dozens of former Clinton staff have died in mysterious airplane and vehicle crashes. Also telling, the late FBI Superstar Ted Gunderson, said in 2005 that Oklahoma City bomber Timothy McVay had a bio chip surgically installed in him by Dr. Louis Jolyon "Jolly" West who led the rogue C.I.A.'s MKUltra mind control program. Conveniently for Bill and Hillary, the Oklahoma City bombing destroyed the records of the FBI investigation on Janet Reno's WACO criminality. The bombing also killed former Clinton chief of security Alan G. Whicher. Four other Clinton's bodyguards (C. LeBleu/T., T. McKeaham,, R. Williams,, S. Willis) were shot in the head by a helicopter sniper at the illegal military siege of the Branch Davidian property in Waco, Texas (1993). Some call these deaths "Arkancide" since most everyone associated with the Clintons in Arkansas, except Larry Nichols, have died. Nichols produced The Clinton Chronicles (1994) to expose the Clinton devilish corruption. Despite ill health, Larry carries on the struggle to bring the Clintons to justice.
Bookmark: #ieee-patent-fraud | https://tinyurl.com/yc54h8pw
—
https://www.iam-media.com/law-policy/why-hillary-clinton-presidency-could-be-very-good-news-patent-owners-us
http://www.ipwatchdog.com/people/hillary-clinton/
---
—
—-

—
https://www.ksl.com/article/46404330/utahns-struggling-with-high-cost-of-rent
Utahns struggling with high cost of rent
SALT LAKE CITY — Utah's residential housing market is among the hottest in the nation, but for some, particularly renters, the increasing cost of apartment living is weighing heavily on their household bottom lines.

Wasatch Front resident Garrett Cooper, 34, is among the growing number of Utahns coping with the economic realities of paying rising rental rates while trying to balance other personal financial obligations. Following a divorce, he now shares custody of his son while renting an apartment in Millcreek.

"It's very tough," Cooper said. "It's difficult. I find every year that I have to make cuts and sacrifices on different things as the rent goes up year to year."

He pays approximately 35 percent of his gross monthly income for rent, but more than 50 percent of his net monthly household income, he noted. Dedicating such a large portion of his wages to rent has been challenging, he said, and the cost has gone up significantly over the past several years.

Sometimes his household budget cuts involve discontinuing a movie streaming service, while other "belt-tightening" choices force him to look for the "best bargain" when shopping for necessities, he said.

"It can be a real struggle," he said. "I get paid biweekly, so there are times when I'll get paid almost a full two weeks before the rent is due and won't get paid again until after the rent is due."

He said those times are particularly tough.
Read more:
"(I'll be) at the point where I have to decide which bills to skip or which groceries to skip," Cooper explained. A number of his friends and family members have found themselves in similar circumstances, he said, due in large part to rising rental rates.
According to the 2018 Cost Burden Report, nearly half — 49.5 percent — of all renter households nationwide are "cost-burdened." The report stated that moderately burdened households spend 30 percent to 50 percent of household income on rent, while severely burdened households spend more than half their income on rent.
In the U.S., the number of rent-burdened households in 2017 was 3.1 million greater than in 2007, the report stated, with Florida registering the highest cost-burden rate at 56.4 percent. A household earning the median renter income would be burdened by the median rent in 20 of the nation's 25 largest metro areas, explained report author Chris Salviati, senior economist for Apartment List.
"Half (of all renters) are cost-burdened, and 1 in 4 are severely cost-burdened — spending more than half their income on rent," he said. "When you're spending that much of your gross income on rent, it really doesn't leave much for even covering basic necessities, let alone planning for the future."
A major factor in the rising rents has been the increase in the number of renter households while homebuying households have declined, Salviati noted. Additionally, the number of high-income renter households has grown as well.
"Keeping the higher income households in the rental market are driving rents up, and making it even tougher for people that are at the lower end of the (overall) income distribution," he said.
That dynamic is occurring in Utah as well, he noted. Last year, the overall rate of cost-burdened renters in the Beehive State was 44.3 percent — 5.2 percentage points below the national average. The percent of moderately cost-burdened renters was 25.3 percent, virtually even with the national average, with the rate of severely cost-burdened Utah renters at 19 percent — 4.9 points below the U.S. rate.
Related story:
Despite the state's below-average rent-burden rates, the data still points to a larger challenge confronting renters.
"You could be doing much better than the national average, but still be facing a severe and overwhelming issue," Salviati said.
Housing affordability is a growing concern in Utah, said Mary Jane Fine, chief operating and financial officer with Utah Nonprofit Housing Corp. — a Salt Lake City-based organization that helps low- and very-low income individuals and families find decent, affordable housing.
"Because of the shortage of rentals, people are really, really increasing the rents," she said. Noting the average one bedroom apartment rental rate in Utah is just over $1,000, she said people making minimum wage are hard-pressed to afford such accommodations.
"This is what the populations that we deal with are facing every day," she said. "Sometimes you find yourself, in order to afford housing, working two and three minimum wage jobs just to survive."
Utah County newlywed Hanna Miller, 21, lives in an apartment with her husband, who attends Utah Valley University and also works part time. While Miller has a full-time job, the couple spends nearly half of their income on rent for a one-bedroom unit.
"Honestly, it's something we kind of accepted because we wanted something that wasn't broken," she said with a laugh. "An apartment that was actually decent to live in and didn't have any problems."
She said their first rental was an old unit that was drafty and had mold, so they vowed to avoid a similar circumstance in their next place. Keeping that promise to themselves has come at a cost, she added.
"We found a place that had a pretty good base rent and then the fees started adding to the cost," she said. The base rent was $1,029, but the monthly cost also included fees for parking, an electronic security system and other expenses, she said.
"All of those fees added up to another $300 or $400 more," Miller said. "And it was mandatory!"
Utilities also add to the monthly cost, she noted.
One thing she would like to see is cities encourage developers to build more affordable units so that families like hers don't have to pay half their monthly income just to keep a roof over their heads.
"People are being forced into paying more than 30 percent of their income, which is not allowing them to save (anything)," Miller said. "I honestly think there is a lack of affordable housing and nobody is doing anything about it."
---
https://www.ksl.com/article/46404600/frontrunner-train-hits-minivan-in-north-salt-lake
https://www.ksl.com/article/46404549/president-trump-kanye-west-to-have-white-house-lunch
https://www.ksl.com/article/46403500/colorado-sees-spike-in-cases-of-rare-polio-like-illness-in-children
"There is no vaccination or specific treatment for enteroviruses. People with mild illness typically need treatment only for symptoms," Barbare said in a statement.
https://www.ksl.com/article/46404377/unimaginable-destruction-hurricane-smashes-rows-of-houses
https://www.ksl.com/article/46404616/ransomware-attack-knocks-out-e-idaho-countys-system
https://www.ksl.com/article/46404457/us-russian-astronauts-safe-after-emergency-landing
---
https://www.ksl.com/article/46404350/charges-logan-man-sexually-assaulted-tinder-match
LOGAN — A Logan man is facing criminal charges after allegedly raping and threatening to tie down a woman he matched with on the dating app Tinder.
Wyatt Dean Martin, 21, was charged Tuesday in 1st District Court with aggravated kidnapping and rape, both first-degree felonies, and forcible sexual abuse and obstructing justice, both second-degree felonies.
Logan Police Capt. Tyson Budge confirmed Tuesday evening that police have been contacted by other possible victims and believe more assaults may have occurred. Anyone with information is asked to call 435-753-7555.
https://www.ksl.com/article/46404341/uber-like-app-available-for-utah-snow-cleanup
Snowhub  –
Uber-like app available for Utah snow cleanup
—
---
https://lonerwolf.com/karma-kingdom-of-hell/
Jesus was once asked when the kingdom of God would come.
The kingdom of God, Jesus answered, is not something people will be able to see and point at, instead, he said:
Neither shall they say, Lo here! Or, lo there! For, behold, the kingdom of God is within you. ~ (Luke 17:21)
Jesus spoke a truth that is timeless and universal.  I have read through many religious holy books and spiritual scripts and often they all share the same precept — that life's greatest treasure, its ultimate truth, resides within us.
But what about the Kingdom of Hell and the Devil?  Is hell within us?
My experience is that Hell is not a flaming hole under the earth.  Hell is actually a spiritual place of torment that we carry around every day.
The Gates of Sin
You see glimpses of Heaven and glimpses of Hell around us every day.  We see heaven in the magnificent beauty and acts of goodness we experience, and Hell in the wretched feelings we experience and injustices we perceive.
Few people know that the word 'sin' comes from the Greek word Hamartia (ἁμαρτία), which, when translated actually means "to miss the mark" or "to miss the target".  This changes the whole modern-day concept of sin.  When we are small, we're taught that to sin is to be a terrible person.  So many of us carry around the guilt of the mistakes we've made, thinking we're horrid people.
I grew up in a Catholic household and the discovery of the true definition of Sin revolutionized my perception of life entirely. I had been taught sinning was to do something wrong, to be a bad person.  But the true definition means to make a mistake, it means that I wasn't a bad person (guilt), and I had only done something misguidedly (shame).  Sins were meant to be a guideline to help us go through life in such a way as to cause the least amount of harm possible, to ourselves and others.
Remove ads on lonerwolf?
Deep down before I discovered this revelation, I only felt constant guilt for being a bad person.  If sin is seen as an act of badness, it makes you feel guilty and dirty.  I couldn't feel like a religious person at all with this mindset.
In fact, guilt became a barrier to experience any divine feelings of gratitude and love.
The Devil Called Karma
If your right eye causes you to sin, gouge it out and throw it away.  It is better for you to lose one part of your body than for your whole body to be thrown into hell. ~ (Matthew 5:29)
If you were to take Jesus' words literally at face value, he would sound like a ruthless brute.  But Jesus was a loving man, and with this new understanding of sin, you see what he was really trying to say: if one eye is making you perceive the world sinfully, get rid of it.  It's a metaphor that tries to teach us to become aware of whatever is making us sin and remove it.
Karma is often thought of as an external force that creates justice, that balances the world out.  It teaches us that bad people have bad things happen to them.
The mistake of the 'sins' concept is thinking that changing the external acts will change the internal being as well.  Changing the surface of something by making you afraid of it cannot change its core, or the source of the behavior.  To change where it ends (external actions) you have to change where it begins (the way you perceive it).
You also often see people complain about the same mistakes, for example, women complaining that they always end up with the wrong guys that cheat on them or take them for granted.  Repeat offenses are also very common amongst criminals who, according to statistics, re-offend almost 50% of the time (of the ones that are caught).
Why does this happen?  The mystical religion of the Upanishads consider the concept of 'sin' as darkness.  They teach that the reason why we sin, the reason why we cause harm to ourselves and others is because we are unaware.  But if you shed some light into your darkness, if you become more alert and start questioning your continuous unconscious habits, then you will stop sinning.
Karma is wrongly confused with the notion of having a fixed destiny.  The truth is that Karma is constantly in the making, and we have an accumulation of tendencies (all the way back to childhood) that can lock us into particular behaviour patterns.  If I'm a criminal, commit crimes and have surrounded myself with other criminals from a young age, I shouldn't be surprised if something bad happens to me.  Not because I'm a bad person, but because my negative behaviour and perception of life attracts negative forces around me.
If you are alert, if you are mindful of everything that you do, then bad things stop happening as much as they do when you live with unmindfulness.  In fact, you begin to see the true consequences of your 'sinful' actions or impulses to both yourself and other people, and you begin to make decisions to avoid doing them.
For instance, giving into 'sinful' temptation by seeking quick stimulation by cheating on my partner will have long lasting consequences in the form of guilt and negative emotions.  These will affect my relationship, possibly resulting in its termination and both of our unhappiness.  Instead, with mindfulness, I could become aware of my dissatisfaction, communicate it, and try to create stronger bonds through new activities with my partner to find greater stimulation again.
It's easy to blame karma for all the bad things that happen to us.  It's easy to attribute our suffering to external forces that are out of our control.  But these aren't responsible, in fact, we carry out karma with our lack of mindfulness and awareness.  It's our actions that cause our mistakes, and our 'sins'.
The Devil Comes In Many Forms
Aimless television watching, eating fast food instead of preparing your own, playing vacuous games on your smartphone or holding grudges instead of communicating them.  There are many ways we commit sins against ourselves every day.
We all carry a Devil inside, trying to trick us into indulging primitive pleasure impulses (violence, stimulation, sex) or habitual addictive behaviours.  We've all experienced this inner conflict, this duality, of Good versus Evil, refraining ourselves from wanting to do something because we know it's bad.
Hell is a place that is ever present, it exists when you 'miss the mark' of being mindful of your 'sinful' temptations that harm yourself and others.  Hell is a cycle of endless suffering.  If you've ever found yourself inside one of those life cycles where you've hit rock bottom, making mistake after mistake, it feels eternal with no way out.
If the Kingdom of Heaven/God is only a mindful action away, then why not try it?  Religion's only concern should be with your behaviour and personal responsibility, and deep down, isn't that what religion is all about?  Yet somehow we always focus on other people and their sins.  Preoccupying ourselves with other people's mistakes is a good way to feel relief by avoiding the focus on our own.
Once you see sin as a transgression to yourself, without the 'deadly' religious punishment element, it becomes a very helpful tool to enhance the quality of your life.  Start by asking yourself: is what I'm doing right now harming myself or someone else in some way?  Could I be doing something that would benefit me more?  There's a reason why Sloth is on that seven sinful mistakes list.
Thinking of 'sin' as creating harm against ourselves is much more useful than thinking of it as violating a spiritual 'code of conduct' or destined Karma force.  You'll see the results in this lifetime as well.
—-
https://lonerwolf.com/involution-self-understanding/
There's a certain addiction that many of us have in this modern culture – that of becoming self-help junkies.
In essence, we receive a little bit of a 'high' when reading a book and discovering about the possibilities for a better life, but often the improvement ends there; and so we move on to the next 'high'.  Don't get me wrong, some self-help books have good and extremely useful advice, but it's our failure in executing these changes that are to blame.
Did you know that the Amazon "Self-Help" book section has over 300,000 search results, 40,000 results on the keyword "happiness" alone?  Improving our lives is undoubtedly something we all want, but why is it so difficult?
Before Tony Robbins, countless religions for centuries have been trying to send us on a path of 'self-improvement' … you'd think we would have figured out how to do it well by now, wouldn't you?
Knowledge Is Not The Same As Knowing
If I have seen further it is by standing on the shoulders of giants. ~ Isaac Newton
Whenever I'm hosting one of our Involution groups I have someone who asks the difference between the Involution paths of Self-Discovery and Self-Understanding.
The difference lies in the process of assimilation.  Memorized knowledge is not the same as assimilated knowledge.  If you think of knowledge in terms of nourishing food, memorizing knowledge is like carrying the food in your backpack, whereas assimilating it is eating, digesting and absorbing the food so that it becomes a part of your person.
Assimilated knowledge becomes "knowing" – it nourishes our being.  What Newton meant in the quote above was that what distinguishes us from animals in our evolution, is that we don't have to re-discover the use of penicillin or how to make fires, we have the ability to assimilate and build upon the work of other human beings from the past; from Lao Tzu and Buddha, to Einstein and Jobs.
Don't make the mistake of thinking that intellectually registering your self-discovery (through your self-exploration) is the same as actively experiencing self-understanding through applied use.  Almost everyday I come across someone who recommends to me a 'revealing' book on Gratitude or Ego-Awareness, but after a few days of excitement, returns to their habitually complaining egocentric selves.
Remove ads on lonerwolf?
Self-Improvement Is Not Self-Understanding
All men plume themselves on the improvement of society, and no man improves. ~ Ralpho Waldo Emerson (Essential Writings)
One of the first observations I encountered when I came to live in a Western country like Australia is the association that exists between Success and Happiness.  It's as if success in your career or studies is synonymous with being happy.
Whenever I ask someone how they are in such a country, I'm met with a response similar to: "You know, busy busy", implying that was a good thing.  Trying to explain the process of Involution to a psyche and mindset that is goal-and-success oriented can become very tricky.
The process of Involution, especially that of Self-Understanding, has much more to do with 'Self-Growth' than it does with 'Self-Improvement'.  On the surface the two sound very similar but there is one subtle major distinction.
On one hand, Self-Improvement is absolutely goal driven – you have an ideal in mind that you'd like to live up to, let's say; becoming more confident, or as muscular as Arnold Schwarzenegger, or financially secure and independent.  When you're improving, you're improving towards an ideal objective.  It's a tunnel-focused vision that you progressively improve towards reaching.
On the other hand, Self-Growth which is the essence of Involution works in a completely different way.  When you go on a personal-growth journey for Self-Understanding, you have no objective in mind.  You're planting an unknown seed into a soil mix and nurturing it, watching it grow.  You don't know what type of tree will sprout from it or how big it will be, or even when it will stop growing (if it ever stops at all).  It's a mystery.
It's important to learn the nature of this distinction between Self-Improvement and Self-Understanding as it will provide your Involutionary journey with an open acceptance of who you are, without any objective to measure yourself against, free from unnecessary tensions that can hinder and limit you along the way.
The Secret To Self-Understanding . . .
I have been and still am a seeker, but I have ceased to question stars and books; I have begun to listen to the teaching my blood whispers to me.
~ Hermann Hesse, (Demian)
Once you embrace the perception of Self-Growth in your journey, you'll find out exactly how interconnected everything is within you.  We fool ourselves into wanting to change something specific in us without being aware that every function is counterbalanced by another function inside ourselves.
You change your diet and suddenly you feel in a better mood.  You liberate yourself from a false belief because you see through its fallacy, and now you suddenly feel depressed.
This is also the nature of Involution: each one of the seven paths of Involution is interdependent in relation to the other.  It's quite impossible to study any one function or path without studying all the others.  In order to know one thing truly and deeply, we have to know everything else about ourselves.  To know everything is possible, but it requires much time and labor, and above all, the application of the right methods and guidance.
It's important to remember that there are two main reasons why we so often fail to execute what we learn on our journey of Involution: procrastination and poor self-discipline.  On the other hand, the two secret ingredients that we need to be aware of in order to mindfully apply the knowledge that we encounter along our journeys, is action and responsibility.
Taking action, or having willful determination, first requires you to be capable of holding yourself accountable for the many failures, miseries and struggles you experience.  You need immense motivation to provide yourself with enough incentive to continue on a path that involves such difficult and drastic changes in your attitude and perception towards life.
But where does this motivation come from?  It comes from the development of respect and love for yourself; for your body, mind, spirit and life.  And in order to develop these qualities, you'll need to wander through the Involutionary path of Self-Love, which we'll explore next.
——
https://lonerwolf.com/involution-self-love/
Thou shalt love thy neighbour as thyself. There is none other commandment greater than these. ~ Jesus of Nazareth
I was 8 years old when I was first taught Catholic ideals, coupled with a strange mix of shamanic teachings.  The above passage from the bible was my first taste of the concept of Self-Love.
My teacher Don Angel saw my confusion and explained: "This is where we vary from Catholicism. We learn to love ourselves alongside Mother earth. How can you love your neighbour as yourself if you don't love yourself first?"  It took me a few years to understand what he meant.
As I grew older I observed how common it was for people to advise others who were struggling with themselves to "accept who they are in order to live happily".  I'd observe that many would take this advice on board; they'd build up enthusiastic momentum, but something would happen.  Their enthusiasm would fade, and they returned again to their old patterns.
Self-Love is at the core of learning anything that will improve your life.  If you don't have enough esteem for yourself, what will motivate your pursuit for a better you?
Loving Others Requires Selfishness
It sounds like a paradox, but unless you're selfish, you cannot be altruistic.  Unless you're capable of truly and honestly loving yourself first, even the darkest side of your being, you can never love somebody else.
Egotism and selfishness are preached in all societies as sinful behavior.  We encourage the virtues of self-sacrifice towards a 'greater good'.  History, (including many modern films), is plagued with stories of the individual hero's willingness to sacrifice his life for the survival of a group or collective of people.  If these 'selfless' virtues hadn't been imposed, none of our societies would have prevailed.
The truth is that the purpose of our society's social conditioning is to preserve and develop society as a whole, not to allow individuals to reach their full potential, or get what they want if that will affect the basic structure of society.
The virtue of Selflessness essentially allows for the physical survival of the collective, but not for the soulful and peaceful happiness of the individual.
Remove ads on lonerwolf?
First we must be able to truly see through this conditioning if we are to make any change to our life through Self-Love.  As a theory, Altruism implies that the purpose of life is to serve other people.  What are these people you are serving doing here?  They are here to serve you.  Doesn't it make more sense to serve yourself in what you truly want instead of what others think that you might want, just as long as it doesn't result in violence, chaos or death?
Otherwise we have a situation where the blind are guiding the blind.  But someone must be 'selfish' enough to learn how to see first, to learn how to read a map (even if reading will give him individual 'power' above the rest) in order to guide others.
If you can't love yourself – where your love originates from in the first place – how will you ever be capable of true altruism, or of loving anybody else?  You can't give away that which you don't actually have.
Selfishness Does Not Mean Egotism
On the surface it's understandable how the word 'Self-Love' could be confused with the words 'Egotism' or 'Narcissism'.  But this couldn't be further from the truth.
A person who loves themselves wants to become the best they can be, they want to explore themselves using techniques such as Involution in order to see their faults, deepen their lives, and in doing so they discover how harmful gaining their self worth from the ego can be.
We are taught to believe that being "selfish" will jeopardize society as a whole – regardless of what you actually do – so it is condemned unconditionally.  This attitude is evident when we describe the behaviour of a person who succeeds at the expense of the well-being of others, with words like 'selfish'.  But this isn't selfish, this is foolish and idiotic!
A person with mindful Self-Love is aware that they aren't actually looking after their own interests if they step on other people, because they're causing pain and suffering while also creating enemies and negative consequences in the long term, which makes life a lot more difficult for them.  This behaviour is actually Self-Destructive, which is the complete opposite of selfish Self-Love.
Also, is there any such thing as Altruism, really?  The actual act of helping other people does benefit us: it makes us feel good.  In a way Altruism can also be thought of as a 'selfish' act, which in a way is what we want.  If you truly love yourself you want to take care of yourself.  It's only self-hating egotistical people that harm themselves physically or mentally.
Self-Love has nothing to do with egotism.  On the contrary, the desire for honest self-exploration requires immense respect and love for yourself.  Egotism revolves around the ego, and the ego depends upon the respect of others, not yourself.
Active Authenticity
You can't just decide to suddenly feel good about yourself.  It will never work.
As I mentioned in my previous Self-Understanding article, there are two important elements to Self-Love; love and respect for yourself.  But don't make the mistake of confusing self-love with feeling love and respect for yourself by itself.  The way you behave is just as important.
Incongruent living is exhausting.  Many of us claim we love and respect ourselves, yet we work in jobs we don't find fulfilling, we don't take care of our bodies or minds, and we ignore the exploration of our deeper selves to find out who we truly are.  Self-love is action, not just believing or feeling it, but proving it with your being.  The more active you are and the more you practice, the greater the feelings of Self-Love you'll experience.
Here are some suggestions you can use to begin your cultivation of active Self-Love:
Take care of your body: Everything you do in life begins first with your physical well-being, from mental to spiritual matters.  Be nice to your body.  Stay in good shape.  Don't poison, abuse or neglect it.  The only way you can be authentically you is if there's no interference from external physical factors such as grogginess, bad moods, fatigue, hangovers or ill-health.
De-construct who you think you are: You may idealize being an artist and waste your life trying to become one without finding fulfillment.  Alternatively, you might be naturally artistic yet fail to understand and measure the difficulty of following that career.  One of Buddha's observations applies perfectly here in that the main cause of suffering is our desires, that is; wanting to be something other than what we truly are, or the constant attempt to escape our own intrinsic nature in both what we are, and what comes naturally to us.
Be true to your emotions: We all carry around an incredibly 'fragmented' individual self within us.  A person who is afraid or who has not honestly faced their anger, or their sexuality, or their controlling tendencies, or their fear, or their jealousy, and so on, tends to handle adversity poorly.  People who have psychological breakdowns do so because they ignored or rejected too many parts of their personalities.  Be authentic to your emotions, if you're sad, accept it and allow yourself to be sad.  Don't pretend to be happy, to smile and put on social masks.
Respect your surroundings: Respect everything from the environment that you live in, to the little mushrooms that push their way through the ground at your local park.  Respect everything and everyone around you.
Cultivate knowledge and qualities: For example, you could try furthering yourself with skills, languages, abilities and art crafts you are interested in.  Feeling as though you have a variety of skills is a great way to build your self-esteem.  Are there any qualities you admire in other people, for example: compassion, generosity, humour, thoughtfulness?  Cultivate and improve these qualities within yourself.
Respect your time: Put aside the action that provides immediate gratification for the action that bestows you with long term benefits.  Spend time pursuing things that build a better future for you, rather than running around doing aimless activities that provide momentary stimulation.
Don't confuse indulgence for self-love:  In the marketing age that we live in, we've been taught that buying ourselves 'things' is the best way to prove how much we love ourselves. While rewarding yourself when you've achieved something every so often is a good idea, don't confuse things like seeking comfort from your fears through food or material objects, with that of acts of self-love.
***
Cultivating Self-Love is essential if you ever hope to improve your relationship with yourself and the people around you.
Are there any activities that you find help you increase love and respect for yourself?  Please feel free to share them below!
—-
https://lonerwolf.com/identification-war-sports-patriotism/
We are often referred to as "Social Creatures" because of our innate desire to feel like we belong to a group or community of other people.
This feeling of "belonging" comes in the form of identification, of believing that the group we belong to is an extension of our individual self.
Last night I found myself staying up all night watching Soccer matches from the World Cup.  Growing up in a Latin family it's become somewhat of a tradition through the years.
In fact, in High School Soccer was an obligatory sport to participate in.  Through time I grew fairly proficient at playing it, receiving a few scholarships to travel and play in junior leagues.  But I never quite fully understood the fanaticism that surrounds this game, or any game for that matter.
The Beauty of Sports
For me, playing Soccer provided an opportunity to channel all my adolescent excess of energy into, an outlet to immerse myself in with complete absorption in the present moment.
The feeling is like when you experience an adrenaline rush: there's no room for thoughts in your mind, your brain automatically becomes overwhelmed by the present stimulation.
But I always wondered, why do other people enjoy watching us play?  Or why do so many people I know get so absorbed and aggressively defensive of their teams?
In the mean time, the more I watched sports, the more I developed the appreciation for the structuring of the game. A sport field is almost like a self-contained mini-world in which there exists an order that we cannot experience in our real, chaotic life.
Remove ads on lonerwolf?
The mental allure in sports is well-refined; there's a clear set of rules that we can all understand.  Nowhere else will you find  a mini-world that is so sharply defined and the parameters so firm.  Every action has clear implications and makes the viewers certain of what is really good and bad.  Apart from that, each team has a Hero or group of Heroic individuals that are idolized because of their superior talents or skills.
Emotionally, the attraction is much more beneficial.  It provides an environment for us to release any repressed or built up emotions by cheering for our teams. The team we support becomes a catalyst for arousing emotions within us that we can express as part of a group.
I also noticed that the more I played, the more I began to feel like a soldier going to war. Sports are a modern battlefield.  While it is more civilized and gentlemanly, it is still an Us Versus Them mentality.
At the end of each match half the stadium would leave celebrating and the other crying; a roller coaster of emotions that they had played no part in to earn or deserve except from passive-aggressive observance.  That's when I realized I didn't enjoy playing competitive sports any more.
The Risks of Identification
The moment you identify with a belief, a team or a country you are giving up control by putting your happiness in the hands of others.  Not only that, but it encourages and supports the attitude of group separation, of "Us Versus Them" and in doing so creates endless strife and friction.
An example of this can be found in military and political leader Simón Bolívar.  Bolivar was a  man who led Venezuela, Colombia, Ecuador, Peru and Bolivia to independence from the Spanish Empire. Many claim he helped lay the foundations for democracy in most of Latin America.
Simón Bolívar had a dream; that of uniting the five main Latin american republics into one whole free and independent county much like the USA, in order to make it a world power.  His dream could have provided an immense economical wealth for South America that suffers from such great poverty and economical imbalance.
But unfortunately his dream failed.  It's amazing: it seems illogical that the European Nations having countries that speak different languages, have different religions and different origins could unite together successfully – but five countries that speak the same language, have the same religion and origins couldn't.
Interestingly, most of the failure is attributed to the immense, passionate identification that exists in the Latin culture with their own countries, resulting in absurd xenophobias (dislike of people from other countries and cultures), ridiculous regionalisms and petty founded wars between themselves.
Another reason for the failure of uniting these countries was the immense social corruption that existed (and still exists) within these countries.  Social statuses and appearances are the foundation of these Latin countries.  The desire for egotistical admiration from others due to superior economical or genetic status rules at large.
This is exactly all that defines identification: the desire to feel part of a large, usually elite, group of people: from teams and religions, to countries and psychological types.
The irrational idea is that your country is better that others simply because you were born into it.  That your belief is better than others just because YOU chose it.  This implies that whatever you identify with is superior to others identifications because you consider it an extension of yourself.
Life Without Identification
Identification is merely an extension of your ego, it is not a true act of Self-Love.
The more you travel, the more you experience, the more you'll realize that we all have a tendency to identify ourselves with our origins, without being aware of it.  It is our primal instinct to feel we have a "home turf", just as every animal protects his own territory.
But as we evolve, as we grow and develop the understanding we have of ourselves, and in the process others as well, we see through the superficial instincts of embracing beliefs that create friction between ourselves and others. They become less appealing.
We also learn to find more healthier outlets of emotions, new ways of catharsis; perhaps in the form of meditation, dancing or exercising, to name a few.
You'll also begin to notice that when you simply appreciate sports, you don't have that necessity to identify with a team.  Your appreciation of sports becomes much more centred, much more whole and free from the attachment of expectations.

You don't feel dragged around in stimulation seeking roller-coasters of happiness or sadness, but instead simply admire the skills of both teams and support the one that exhibits the most talent, without pre-conceived ideas of who should win versus who shouldn't.
This, at least, is my own experience and I've found it to be immensely beneficial in the way I perceive life now. Without any limiting borders or boundaries that identification creates, life is much more whole.
Feel free to share your thoughts and experiences regarding identification below!
—
https://lonerwolf.com/morality-good-or-bad/
All that is necessary for the triumph of evil is for good men to do nothing. ~ Edmund Burke
Intuitively I've always felt that there was something wrong with the popular quote above.  In fact, the deeper I've ventured into exploring myself the more I've come to dislike the concepts of "good" and "bad".
In my life I have come across countless thieves, a few psychopaths and rapists, and a murderer, but in my conversations with them I concluded that none of these people had ever actually set themselves out to do "evil" for the sake of evil.  Instead, they were all acting out of what they felt and could justify as goodness, whether that was as self-preservation, pleasure, or something else.
Morality as a Collective Guideline
Little evil would be done in the world if evil never could be done in the name of good. ~ Marie von Ebner-Eschenbach
Morality is a collective attempt to create a 'system' or structure of what is "good" and what is "bad" – it's a way we can rationalize arguing with life itself.  Morality makes it easier for us to look at reality and say, "this shouldn't be!" and believe that we are right.
However, the truth is that there is no general morality, but rather, morality is relative from culture to culture.
For example, what is moral in an Italian restaurant is immoral in a vegan one.  What is moral in Australia is immoral in some Arabic countries.  Not only that, but what we call "bad" now can also become "good" at any point in time.  For example, killing other people is normally immoral.  But when wartime begins, we suddenly rationalize that killing is not only OK, but the more "enemies" you kill, the more respectable you become.
Morality serves to justify whatever we collectively consider an ideal: in this case self-preservation and protection of our "ideals".  What we fail to realize is that on the other side of  war, the enemies also consider themselves to be the 'good' guys protecting their ideals, beliefs and ways of life.
Most of the people around us will agree with us on what's moral and what is not, but the people around us can change as easily as a trip to the "ghetto" areas of our city.  In that case, good and bad is simply what is popular at the time.
You may be wondering "Surely there are some acts that are unquestionably immoral?  Crimes against children perhaps?"  Our emotions and personal values are always the determiners of our moral assessments, and these two factors are entirely different from person to person.  In fact, within the same person ideas of morality can change throughout our lives.  For instance, what I thought of as "bad" many years ago now I consider to be "good".  So although there are some acts that are unquestionably immoral for the majority of us in this moment in time, it still comes down to popularity and cannot serve as an "absolute" rule.
Remove ads on lonerwolf?
How can there be a sturdy moral "baseline" from which we all make the same measurements, when man himself is so volatile in his perceptions of reality?  A static idea of good and evil can only be accepted by a man who is static, stagnant in self-growth, and has a static permanent aim and a permanent understanding.
For such an unchanging person, belief systems are created.
Religion as a Morality
For many people in the world there is a very absolute and definite baseline for morality and that is Religion.
The same morality as the one mentioned above applies here as well: what the most popular opinion around you is, is generally what you consider to be moral, and anyone who believes in a different faith or has other ideas is considered to be wrong, or along a "bad" path and is in need of saving (think of The Great Inquisition for example).  There are roughly 4,200 religions in the world so you better choose carefully!
The problem with identifying yourself with anything other than your own experience is that it is difficult to talk about these subjects without creating friction.  Whenever there is a great emotional investment in any element of life, analyzing it is a difficult and confronting experience because our very basis for life and existence is being examined.
Personally, I was raised Catholic and still hold a few of their teachings to be full of insight and wisdom.  However to live a life of spiritual truth I'm willing to go to great depths and be ruthless in my exploration of what I hold to be true and untrue, and analysis contributes to either reaffirming my belief that I am on the best path, or helps to open my eyes to new perceptions.
At its core morality – religious or otherwise – is basically judgment of other people.  Morality establishes the idea that there is an objective way to assess another person based on the values they hold.  This makes morality a tool for the devaluation of other people, to estrange, divide and dehumanize someone in the name of the state, the religion or as a species at large.  Once we've morally assessed someone, any form of disdain, or even cruelty, can be rationalized (wars, prisoner interrogation tactics, social alienation, etc.)
And yet the underlying premise behind all the great prophets' teachings is that of non-judgment, love, respect for others, forgiveness, charity, and tolerance.  How can that be?  At some point in time, the original message behind most of these prophet's words was lost or misinterpreted.
The word "sin" for example came to mean "against the rules" and deserving of punishment, when in fact, as mentioned in a previous article, "sin" actually means in the original biblical Hebrew language: "to miss the mark".
Sinning was to make a stupid mistake, a transgression against ourselves – it didn't have anything to do with being a bad person.  If the only reason we avoid killing someone is that we don't want to go to Hell, then maybe Hell would be the best place for us.
So, how can we avoid making mistakes that harm ourselves and others in the process?
The Highest Morality
Intelligence is not enough to live a wise and sensitive life.
Some of the most famous serial killers and dictators were highly intelligent people, for example, but failed to feel any sense of compassion or sympathy for their victims.
So, why do people suffer, and why do people feel pain at the hands of these people if there is no "evil" in the world?
The answer?  Because these "evil" people lack sensitivity of soul.  They lack wisdom.
Intelligence and knowledge are tools that help us process and play with the ideas of the fragmented reality that our minds create.  Wisdom, on the other hand, is the sensor that experiences a direct connection to it, it is the sentient perceiver of our existence, the pathway straight to the heart.
These misguided and unwise people are incapable of cultivating peace and harmony in their lives, so instead they act on whatever provides a fleeting sense of fulfillment: money, power, gratification.  To them these feelings are "good"; they provide security and a false sense of fulfillment, and so they are willing to do anything to anyone to continue feeling these things.
This, to me, is the message our major religions were trying to teach: there are wise ways to live and unwise ways to live.  Many people can argue that without a 'moral code' the world would go to hell, and it's true to some degree.  There are fear-focused and love-focused courses of action as incentives in life, and our purpose is to grow in wisdom to the point where we can realize the benefits of being kind to others, and the drawbacks of being unkind.
As I've previously mentioned, Karma is not an external force that balances the world, but is rather an internal one where we create our own Hell.  We attract into our life the same energy we put out into it.
"Good" could be said to be conscious, loving and wise behavior while "Evil" could be considered egotistical, fearful and unconscious behavior.  These words work as metaphors for personal growth, as measurements for the quality of life you're attracting.  For example, anything which helps you 'awaken' to this wisdom, to experience yourself, to become more authentic and experience something higher than yourself is "good", while anything that hinders this is "evil".
The wiser people will realize that "evil" behavior will attract many problems into their lives – such things as enemies, low self-esteem, paranoia, addictions, attachments, persistent dissatisfaction and suffering, world-weariness and cynicism to name a few.
Essentially, those people who do "good" in life aren't perfectly saintly beings, but are people who realize, if only intuitively, that doing good benefits them, that being compassionate results in less suffering for themselves and produces a deeper sense of fulfillment and connection to others.
If we keep all of this in mind, we realize that people who misbehave due to lack of wisdom aren't deserving of our judgment, but are in fact letting us know that they are the ones who are in most need of compassion, forgiveness and support.  These are the people who have never truly tasted peace or love in their lives, only glimpses of gratification, and therefore act in ways that harm others, and in the process harm themselves.
***
The cultivation of wisdom often comes to those who are willing to struggle with themselves and work on themselves for a very long time in order to attain it.  To develop our wisdom is to create a conscience.
Morality and wisdom are quite different things.  One person's morality can contradict another person's morality, but one person's wisdom can never contradict another person's wisdom (although many confuse their beliefs with wisdom).
Morality is created and sourced from collective beliefs, and prevents the individual from feeling any true freedom.  To become authentic, to be a true individual, we require a thirst for freedom, freedom from the unwise, from psychological traumas, from self-pity, from self-preserving fearful ideas, from primitive instinctual behavior, and from dogmatic beliefs, ideals and values that have been taught to us throughout our entire lives.
Forget about morality, become consciously aware and search for the evolution, or the Involution, of your inner wisdom.
—
https://deusnexus.wordpress.com/2018/10/10/qanon-statement-release/
How can you make arrests [non military] prior to first fully cleaning out corrupt elements [at the top] of those departments [FBI][DOJ] that oversee 'investigation & prosecution' in the United States [they [themselves] are the very ones engaged in the illegal treasonous acts]?
James Comey, Director – FIRED
Andrew McCabe, Deputy Director – FIRED
Jim Rybicki, Chief of Staff and Senior Counselor – FIRED
James Baker, General Counsel – FIRED
Bill Priestap, Director of Counterintelligence (Strzok's boss) – Cooperating witness [power removed]
Peter Strzok, Deputy Assistant Director of Counterintelligence – FIRED
Lisa Page, Office of General Counsel – FIRED/FORCED
Mike Kortan, Assistant Director for Public Affairs – FIRED
Josh Campbell, Special Assistant to Comey – FIRED
David Laufman, Chief of the Justice Department's Counterintelligence and Export Control Section [NAT SEC – HRC email invest] – FIRED/FORCE
John Carlin, Assistant Attorney General – Head of DOJ's National Security Division – FIRED/FORCED
Sally Yates, Deputy Attorney General & Acting Attorney General – FIRED
Mary McCord, Acting Assistant Attorney General – Acting Head of DOJ's National Security Division – FIRED/FORCED
Bruce Ohr, Associate Deputy Attorney General – Demoted 2x – cooperating witness [power removed] – TERMINATION IMMINENT Rachel Brand, Associate Attorney General – No. 3 official behind Deputy AG Rosenstein – FIRED/FORCED
—
https://www.ksl.com/article/46404344/the-political-pressure-will-be-very-interesting-what-happens-next-with-proposition-2
'The political pressure will be very interesting:' What happens next with Proposition 2?
SALT LAKE CITY — Medical marijuana is shaping up to be a major topic for Utahns this November, even with a deal in place between those who support and those who oppose an initiative to legalize the medicinal use of the drug on Utah's ballots come election day.

That deal, which was reached last week, called for Proposition 2, the medical marijuana initiative on Utah ballots, to remain untouched for the November election but also for a special legislative session to be held to address the issue after the general election.

The deal centers around how medical marijuana is consumed, how it's sold, and defines conditions for how a medical cannabis card would be issued, according to a report by the Deseret News.

It was a compromise agreed upon by parties on both sides of the initiative, including the Drug Safe Utah and the Utah Patients Coalition, two of the leading coalitions for and against the initiative, respectively.

"Whether (Proposition 2) passes or fails, we're going to arrive at the same point and conclusion, which is going to be (of) benefit to the people of Utah," Gov. Gary Herbert said during a press conference announcing the deal last Thursday.
Prop 2 in the polls
The deal didn't seem to impact the overall opinion of the proposition. The Deseret News released results from a poll on Tuesday that found 43 percent strongly supported and 21 percent somewhat favored Proposition 2, as compared to 21 percent who strongly opposed and 12 percent somewhat opposed. The polling was conducted by ScottRasmussen.com/HarrisX on behalf of the newspaper.
The results were strikingly similar to the results of a poll conducted by Dan Jones & Associates for Utah Policy Sept. 4 that also found 64 percent in favor of the initiative and 33 percent opposed. The results of that poll showed a change from 73 percent in favor of it and 25 percent opposed in May.
Some of the shift in attitude came at the same time as those against the proposition publicly ramped up their opposition toward it. Drug Safe Utah held a press conference Aug. 23 to voice concerns about the proposal, after which groups on both sides to begin to air ads for or against Proposition 2.
---
Being informed is 100 percent the issue. There's so much misinformation out there currently and most of it gets mired and bogged down in minutiae of what the laws may or may not include down the road.
–John Saltas, Salt Lake City Weekly founder
---
Proponents and opponents of the initiative both said their views of the initiative haven't changed, but planned to pull ads after last week's agreement was reached.
While public opinion appears to be set in stone on the topic, Boyd Matheson, opinion editor for the Deseret News, said on KSL Newsradio's "Dave and Dujanovic" Wednesday that the polling results don't mean everyone has made up their minds on the issue and it's all resolved.
"It doesn't mean that everyone is locked and loaded and there's no more conversations to be had," he said.
The debate moving forward
There's been plenty of debate regarding medical marijuana and the initiative this year, especially prior to the agreement reached last week.
It was the main reason John Saltas, founder and publisher of Salt Lake City Weekly and a supporter of medical marijuana, announced the state's first ever Medical Cannabis Conference back in August. The event, which features speakers and panels, was intended to educate Utahns on what exactly medical marijuana is and does for those who use it in the weeks before the election, Saltas said.
The event is still slated to be held at the Mountain America Expo Center in Sandy Oct. 19-20. The discussions at the event are expected to be centered on the different medical uses for marijuana, including as an alternative to prescription opioid drugs.
"Being informed is 100 percent the issue," Saltas told KSL.com in September. "There's so much misinformation out there currently and most of it gets mired and bogged down in minutiae of what the laws may or may not include down the road. … There's just a broad, broad, broad range of medical relief to be had."
Read more:
The Deseret News poll released Tuesday signaled to a possible concern Utahns have with medical marijuana. It stated 57 percent of those polled were "at least somewhat concerned" the proposition could clear the way for recreational marijuana, which is legal in two of Utah's neighboring states, Colorado and Nevada.
"I think that's one of the bigger concerns out there," Matheson said Wednesday. "Is this the glide path in? We've seen the impacts on places like (Nevada) and Colorado and California in terms of where that leads to the recreational use of marijuana."
A portion of the compromise was to ensure central pharmacies would distribute marijuana so Utah could move away from the "pot shop mentality," he added.
Does the vote matter?
Saltas noted prior to the agreement that Utahns were fed up with legislatures that weren't addressing the issue.
"The state had their chance many times over the past few years to collectively get together and fix a path to this and they didn't," he said. "It's only through the referendum that forced the vote, then they finally make a rational attempt to make something happen. The people have to do it or it's not going to happen."
If Proposition 2 passes untouched, it would go into law 2019. The plan under the agreement is to piece together a new law on medical marijuana whether or not the bill passes.
Sen. Todd Weiler, R-Woods Cross, explained the process.
"An initiative that passes, like Proposition 2, that's one bill. The citizens collectively have an equal power to the legislature to pass bills. If I pass a bill in 2017, the legislature can pass another bill in 2018 that changes my bill or revokes my bill or amends my bill or whatever," Weiler said in an interview on KSLNewsradio Wednesday.
He said he supports medical marijuana, but the problem he saw in Proposition 2 was that it wasn't a yes or no question; it asked how medical marijuana should be distributed in Utah.
"I think by Proposition 2 having the support in passing, it sends a clear signal 'yes, we want medical marijuana,'" he added. "Proposition 2, I think, had some fatal defects, but it did advance the discussion and I think we're going to land in a good place."
Medical marijuana poll
A recent Deseret News poll showed 64 percent of likely Utah voters support Proposition 2. Thirty-three percent of respondents said they were against it.
Here's the breakdown:
43 percent strongly support Proposition 2
21 percent somewhat support Proposition 2
12 percent somewhat oppose Proposition 2
21 percent strongly oppose Proposition 2
3 percent were not sure
The poll questioned 1,087 likely Utah voters from Sept. 30 to Oct. 7. It has a margin of error of plus or minus 2.97 percentage points.
The compromise, while public and something agreed upon from both sides, isn't quite set in stone since lawmakers will have to wait for the November vote before holding the special session.
In fact, when state lawmakers return to the Utah State Capitol for the special session, they will have to decide whether and how to make changes to the proposition passed by the people.
"The political pressure will be very interesting coming out of this," Matheson said. "I think that's why you're seeing (Drug Safe Utah), including The Church of Jesus Christ of Latter-day Saints, still saying 'we want people to vote no' for that very reason. It isn't a binding agreement, in terms of the compromise with the legislature, so that could be suspect once we get past the vote."
Contributing: Debbie Dujanovic and Dave Noriega, KSL Newsradio
Editor's note: A quote in the article previously had the typo of "wired" instead of "mired." That has been corrected to reflect that the person said "mired."
RELATED STORIES
https://www.artisandice.com/order/charoite-dice-inlaid-with-bronze/
https://www.scientificamerican.com/article/bizarre-particles-keep-flying-out-of-antarcticas-ice-and-they-might-shatter-modern-physics/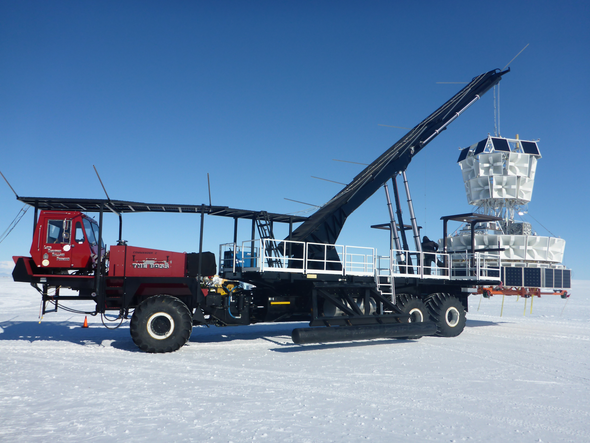 https://www.ksl.com/article/46404870/music-bill-puts-kid-rock-mike-love-donald-trump-and-orrin-hatch-on-the-same-stage
Music bill puts Kid Rock, Mike Love, Donald Trump and Orrin Hatch on the same stage
SALT LAKE CITY — For years, Sen. Orrin Hatch has moonlighted as a songwriter, even penning a tune that found its way into a Hollywood movie soundtrack.

On Thursday, the 84-year-old Utah Republican stood next to the likes of Kid Rock, Beach Boys' Mike Love and "Soul Man" singer Sam Moore as President Donald Trump signed Hatch's bill to help songwriters get paid fair value for their songs.

"They've been working on this for years and years and years, and I guess certain entertainers have been taken advantage of for a long time, but no longer, because of Trump, can you believe it?" the president said before signing the Music Modernization Act in a ceremony at the White House.

Calling him a "legendary" senator, Trump recognized Hatch as an "accomplished musician and songwriter in his own right, which I heard, but I haven't heard his music. I'll let you know when I do."

Hatch has written dozens of songs, often with religious or patriotic themes. He wrote a love song for the late Sen. Ted Kennedy and his wife, Vickie, titled "Souls Along the Way." His lullaby "Little Angel of Mine" was used in the movie "Stuart Little 2."

The senator even has a song written about him. Rock musician Frank Zappa recorded an instrumental on his 1988 album "Guitar" called "Orrin Hatch on Skis."

Hatch called the bill, which passed the House and Senate unanimously, the most important copyright legislation in a generation.

"It's going to renew the interest in music throughout the country and throughout the world," he said.

Hatch also used the occasion to praise Trump, saying, "you're making a real helluva difference in this country, it's a good difference."

The law will improve the lives of songwriters, recording artists, producers, sound engineers and just about everyone who works in the music industry, the senator said.

The legislation updates music licensing laws to make it easier for songwriters to get paid when their music is streamed or purchased online. It ensures that songwriters are paid a fair market rate when their songs are played, and that recording artists and producers are fairly compensated for their work. It also revises outdated songwriter royalty standards.

According to Standard and Poor's, there were 86 million paying subscribers to digital streaming services in 2016 who streamed music 252 billion times.

Revenues generated from online music accounted for half the music industry's revenues in 2016. As digital streaming has increased in popularity, the number of individual song downloads and compact discs sold has fallen.

Between 2015 and 2016, individual song downloads dropped 24 percent, and CD sales fell below 100 million units, resulting in less royalties paid to songwriters.
https://www.ksl.com/article/46404322/fanx-says-4m-judgment-would-destroy-company-hurt-utah-economy
https://en.wikipedia.org/wiki/Reverse_payment_patent_settlement
Reverse payment patent settlement
https://en.wikipedia.org/wiki/Political_positions_of_Hillary_Clinton
Prescription drugs[edit]
Clinton has proposed to redirect subsidies that go to direct-to-consumer drug company advertising to research and development of drugs.[97][99] According to her plan, health insurance plans will be required to place a monthly limit of $250 on covered out-of-pocket prescription drug costs for individuals.[97][99] She proposes to "fully fund the FDA's Office of Generic Drugs to clear out their multi-year generic drug approval backlog."[97][99] She proposes to lower the exclusivity period of "biologics" from 12 to 7 years to "spur greater competition" and save government spending.[97][99] Her prescription drug plan says that she will seek to prohibit "pay for delay" arrangements, referring to arrangements where patent holders make payments to potential competitors to stop them from entering the market with generic drugs.[97][99]
In June 2015, when TPP was still being negotiated, Clinton said that drug firms that benefit from deal should offer discounts.[104] One of her stated reasons for opposing the final version of the TPP agreement is that it puts "the interests of drug companies ahead of patients and consumers".[105]
—
https://deusnexus.wordpress.com/2018/10/08/5-types-of-people/
https://www.ksl.com/article/46404784/if-your-kids-are-using-anonymous-messaging-app-lipsi-they-probably-shouldnt
https://www.ksl.com/article/46404549/kanye-west-in-maga-hat-delivers-surreal-oval-office-show
—