COMMENT: Mr. Armstrong; the hatred is off the charts as you say. I actually saw a young girl with a Trump hat at the gas station and two people were throwing things at her. You are right. This is how the Nazi movement began. They boycotted Jewish businesses. Then they seized control of the newspapers to publish propaganda. Then came the violence against Jewish businesses. They painted Jews as evil who had all the money and then began to confiscate their property. It looks like the same pattern here. I fear it is going to come to a head in November.
HN
REPLY: It does not matter who wins now. If the Republicans win, the left will become outraged and will never accept the vote and we will see violence intensify. If the Republicans lose, then we will see the Trump supporters become angry. There seems to be no resolution. I fear the computer is just correct. The press has enraged so many people and for what end? It just seems that Democracy is dying here. People are no longer willing to accept a loss. It is their way or no way. Civilization cannot survive in such a manner.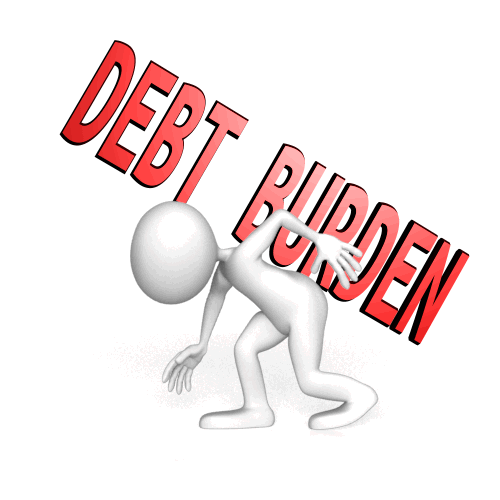 We have to come to the reality that from 2019 onward, we are headed into a Pension Crisis that will be serious. Many are starting to yell about the debt crisis. They lump on private debt and yell its a bubble. What they miss entirely is the fact that we face more than a decade of crises that would have been avoidable, had governments been actually managers and central bank had not tried to keep using Keynesian Demand Side Economics that even Paul Volcker warned back in 1978 had failed.
This is by no means prophecies of doom and gloom. Unfortunately, they are prophecies not even of a pessimist, but only facts that are comprehensible simply using a pocket calculator and not even a computer. The Pension Crisis is the end of Socialism. Promises that were made which were never sustainable but were a scheme to win votes. Then the money needed to pay the pension required 8% interest annually. Then the central banks enter the game and mess everything up even more. Instead of DIRECTLY aiding the economy, they lower rates and HOPE that the banks will pass it along. They never did. The banks parked the money at the Excess Reserve Window that the Fed has still not closed.
The cost of pensions is currently stifling Western society beyond belief. Europe itself is ahead of the curve and will crack before the United States. Europe already has between  30% to 40% of the population who have already retired or are about to leave the labor market. They have used the old Roman pension system of the army which was earning an average of 20 years service to qualify for a pension. It was the pensions which contributed to the Decline and Fall of the Roman Empire.
We have to realize that government state pensions are the real crisis. Like California, their solution is always to raise taxes to pay for government pensions. The amount of social insurance contributions and taxes is determined by the cost of providing retirement benefits. The Fed is trying to raise rates, but they fear raising them back to 8% too fast will disrupt the economy. The pressure is building on the ECB in Europe behind the curtain to stop this nonsense of Quantitative Easing that has failed to start with and is now the cause of a massive Pension Crisis for the next 10 years. This condition of a shortfall cannot change immediately and raising taxes to try to solve the problem will only lead to further economic decline.
https://www.armstrongeconomics.com/world-news/sovereign-debt-crisis/beware-of-the-real-debt-crisis-on-the-horizon-not-the-bs-on-tv/
—–
https://www.armstrongeconomics.com/international-news/rule-of-law/is-the-allegations-against-kavanaugh-like-the-french-false-trial-of-child-abuse/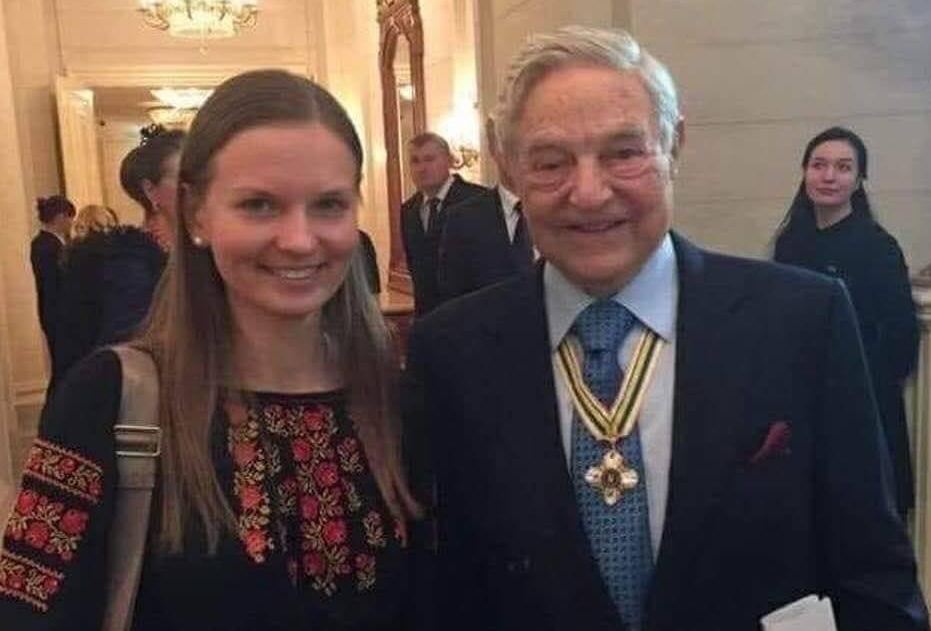 I am certainly not partisan here in this matter. I have previously written that I did not care for Brett Kavanaugh based upon his decisions in law. I have read decisions from the Supreme Court and found that you cannot guarantee their reasoning will support Republican or Democrat. All this hype that they must oppose anyone appointed by Trump is just stupid and it really undermines the country. Justices who have been appointed by Republicans, as the Chief Justice, ended up being the key player who upheld Obamacare. So there is not a litmus test in such things. All of this yelling and screaming is really pointless.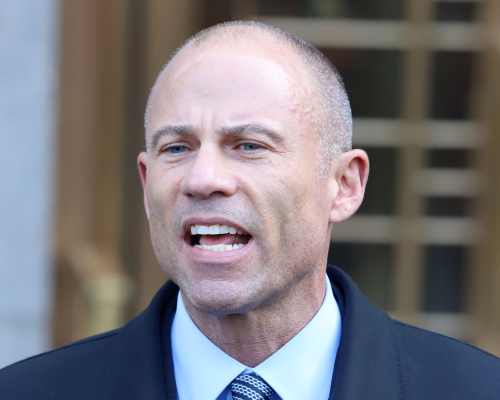 This is a picture going around that asserts Dr. Christine Basley Ford with George Soros. There are a lot of problems with these allegations besides three witnesses saying they do not support her. She now claims she told four others back then of the incident. In law, the reason you have a statute of limitations is that one cannot defend against something 36-years before. The typical limitation in 5 years.
When the people making accusations are being promoted by political operatives, I no longer trust either side. Meanwhile, the same lawyer for Stormy Daniels, Michael Avenatti, is now involved in the whole Brett Kavanaugh affair. It is extremely curious how this guy is always defending women making claims yet they are not paying him. Now he has tweeted that Julie Swetnick is his client who has made allegations against Supreme Court nominee Brett Kavanaugh and Mark Judge claiming she witnessed efforts by Kavanaugh and Mark Judge to get teenage girls "inebriated and disoriented so they could then be 'gang raped' in a side room or bedroom by a 'train' of numerous boys." But a quick background check on Julie Swetnick revealed that her ex-boyfriend had to get a restraining order against her. This is just getting ridiculous. Avenatti is lucky. If this were the Obama Administration with the bureaucrats on his side, they would be targeting Avenatti for taxes or failing to file some form that carries 10 years in prison. He is obviously a reckless zealot if he does not check the stories of these women he loves to bring forward against any Republican.
There is absolutely no way to prove anything and that seems to be the whole point.  This sort of sexual allegations that amounts to a bunch of I thinks should be outlawed plain and simple and anyone who makes such an accusation and their lawyer should be imprisoned. If someone actually raped someone and there was a report given to the police at that point in time, then you have something credible.
The list of wrongful conviction is horrendous to start with. There is an endless supply of wrongful convictions and few people pay attention to them. These sorts of allegations that Avenatti's statement she believed that they intended to "gang-rape" girls is outrageous. That is what she wants to say but it is worthless in court. If they actually committed such an act then fine. To say she "thinks" that was their "intent" is like a cop throwing you in prison because he, "thinks" you wanted to kill your spouse but just never tried.
Even the New York Times wrote: "Exonerations of wrongfully convicted people have become so routine in recent years that their stories are almost commonplace. " A woman knowingly falsely accused two men of rape. She testified against them and there was no physical evidence whatsoever. The jury, as far too often, assumed the woman was telling the truth and convicted the two men. After 26 years, they were released when DNA proved the evidence was not theirs. The woman finally confessed to investigators from the district attorney's office and the Innocence Project the rape "never happened." Her admission came after DNA testing connected the semen found on her body to another man through an F.B.I. database.
The BBC ran a story that was really shocking. The number of teachers in France who had been accused of sex with pupils between 2008 and 2013, were at least involving 959 teachers. Of all those allegations, of having inappropriate relationships with pupils, around 250 were actually prosecuted. Some teachers have committed suicide just being accused of child molestation. A false accusation will destroy a person's life. Then there was the famous French Outreau trial that they made a documentary about. The Outreau trial was a 2004 criminal trial in France concerning sexual abuse allegations against children by a group of teachers. The trial revealed that the main witness for the prosecution, convicted for the abuse, had lied about the involvement of other suspects who were, in fact, innocent to reduce their own sentence. Several innocent suspects had nevertheless spent years jailed on remand and one died while in prison. The Outreau trial produced national outrage in France and everyone was asking how the prosecutors could carry out such a trial with innocent men and women being held for years in jail on unfounded suspicions made by a single witness. Finally, in January 2006 even the French President called the trial a "judicial disaster" and this is the very same quality of evidence being hurled around over Kavanaugh right now.
As I have said, I disagreed with his legal opinion in cases. I would have voted against it. But I certainly would not do so based upon this firestorm of accusation by women backed by questionable politically active lawyers.
Nobody should be allowed to come forward making allegations with no physical evidence and 36 years later no less. Then the attorneys involved are clearly political operatives and not legitimate attorneys. You should not destroy a person's life with such vindictiveness all to what end? This is all mud-slinging just because a person is put forward by the opposite party. Argue on his decisions, not what he did when drunk in school. There is an abundance of studies that show memories of that far back are not reliable. Many researchers have also investigated whether people differ in how susceptible they are to such false memories.
"While research over the last few decades has shown that presenting contradictory evidence impairs memory, recent work by Anderson and others shows that presenting related material can also impair memory. Similarly, while 10 years ago there was relatively little work on meta-memory judgements, a vast amount has been conducted recently. We know not to take at face value statements like: 'I have not thought about that for years', and work my Merckelbach and colleagues suggests those people with recovered memories may have particularly unreliable meta-memories. In summary, 10 years of data has not altered our opinions, but has solidified them with scientific evidence. Here we only scratch the surfaces of large and sometimes controversial areas of research."
https://thepsychologist.bps.org.uk/volume-19/edition-6/recovered-and-false-memories
Recovered and false memories
Daniel B. Wright, James Ost and Christopher C. French look at how the evidence has developed since the Society's working party report.
In 1995 the recovered memory debate was near its most vociferous height. Hundreds of people were recovering memories of childhood sexual abuse (CSA), sometimes in therapies where it was believed that repressed or dissociated memories had to be recovered in order for the person to 'heal'. Many of the people who recovered these memories confronted the person whom they remembered abusing them, and some cases ended up in the criminal courts with successful prosecutions.
—
---
—
Solar minimum decline  https://www.armstrongeconomics.com/markets-by-sector/agriculture/solar-minimum-biggest-decline-maybe-ever/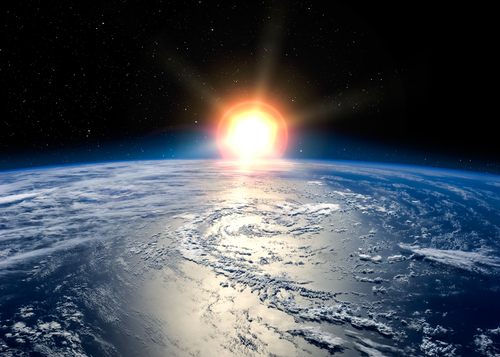 The sun is entering perhaps one of the deepest Solar Minima in thousands of years. Sunspots have been absent for most of 2018. This is really alarming. Since the start of 2018, there have been totally spotless days for weeks. The sun's ultraviolet output has sharply declined and this is not going to end well.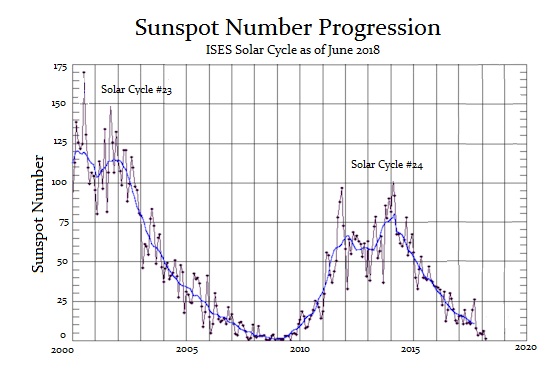 We can see that this decline in Solar Cycle #24 has been a rapid decline that is twice as fast than any previously. Already the the upper atmosphere is losing heat energy. NASA has conceded that if the current trend continues, this could become a dramatic cold period far worse than many people suspect. The Global Warming crowd is leading the world down a dangerous path because they have been paid $1 billion to create fake research in order to raise taxes as they have been doing in Europe and Canada. Our computer us projecting a very serious decline in sunspot activity. This will be the backdrop to the rise in agricultural prices we see between 2020 and 2024. Of course, thanks to the Global Warming people, it will be too late to prepare.
---
https://www.theguardian.com/us-news/2015/feb/24/chicago-police-detain-americans-black-site
The facility, a nondescript warehouse on Chicago's west side known as Homan Square, has long been the scene of secretive work by special police units. Interviews with local attorneys and one protester who spent the better part of a day shackled in Homan Square describe operations that deny access to basic constitutional rights.
Alleged police practices at Homan Square, according to those familiar with the facility who spoke out to the Guardian after its investigation into Chicago police abuse, include:
Keeping arrestees out of official booking databases.
Beating by police, resulting in head wounds.
Shackling for prolonged periods.
Denying attorneys access to the "secure" facility.
Holding people without legal counsel for between 12 and 24 hours, including people as young as 15.
At least one man was found unresponsive in a Homan Square "interview room" and later pronounced dead.
Exclusive: Secret interrogation facility reveals aspects of war on terror in US
'They disappeared us': protester details 17-hour shackling without basic rights
Accounts describe police brutality, missing 15-year-old and one man's death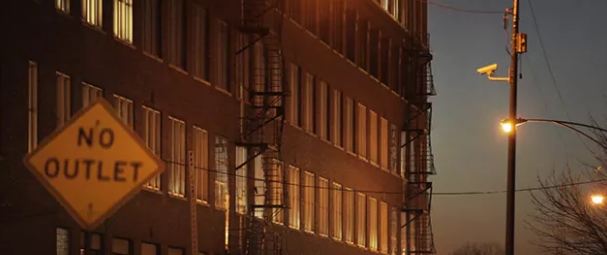 There has been a long-running scary report about how the Chicago police department has been operating a clandestine off-the-books interrogation compound where they take Americans, hold them there with no lawyers or rights, and just threaten you without any oversight. Americans who have been snatched up by the Chicago police are unable to be found by family or attorneys. Even lawyers are coming forward saying that this is the domestic equivalent of a CIA black site. Of course, it takes a British newspaper to report the story as was the case with Snowden.
This is the problem with our legal system. They get to do whatever they desire and it is our burden to argue it violates the Constitution. It should be the other way around.
---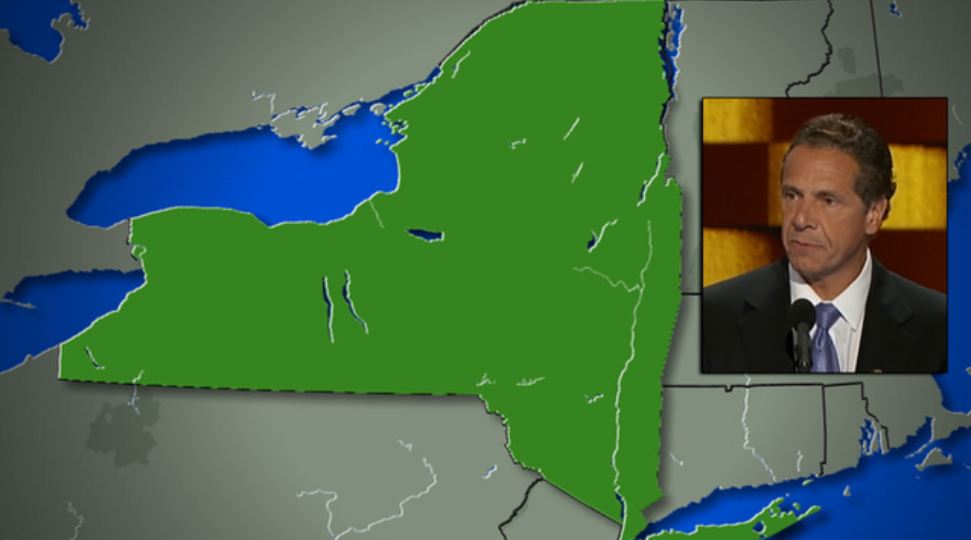 New York State Democratic Governor Andrew Cuomo has blamed the upstate extremely cold weather (Global Warming) for the reason people have been fleeing his state NOT taxes. This comes as no surprise, for Democrats are closet Marxists and love more taxes and assume the peoplelove to be taxed and always ask for more. Like the Global Warming people who ignore all history before 1850, Cuomo prefers to ignore the fact that the American Revolution slogan was:
"No Taxation Without Representation"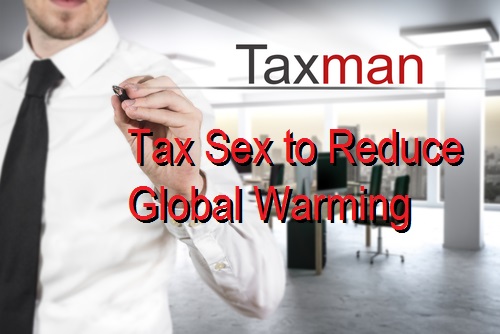 The stunning thing is how politicians always play with fire and never learn from the past. Since 1500, there have been 354 tax rebellions in the world. Back in 2014, French vegetable farmers set a tax office and a building on fire in protest. I don't think that had to do with weather. In fact, there is an average of every 1.46 years for a tax rebellion somewhere in the world. I moved to Florida to get closer to Global Warming – TRUE. But my lawyer also told me if I died, to tell my family to drag my body across the river before they told the State of New Jersey. Then, even if we held a conference in Hong Kong, we had to pay almost 10% to the State of New Jersey just for the privilege of being given a parking ticket in front of Starbucks in a private parking lot.
Under Cuomo's logic, it sounds like New York State should join Canada and slap a $1,000+ tax on every house, condo, or apartment to stop Global Warming and then they will happily stay and vote for even more taxes. While he's at it, since we are the problem with creating Global Warming like the cows in Europe, they should just tax sex to reduce the population and I am sure they can authorize surveillance cameras in everybody's abode to enforce the tax.
Politicians will not listen, which is why there should be no career politicians. You are asking for them to reform and they will NEVER act other than their own self-interest as long as they can get away with it. We can ONLY have a country of the people and for the people when the people are actually running the joint! Once you allow career politicians, they act in their own self-interest and that is ALWAYSagainst the self-interest of the people.
—
https://www.armstrongeconomics.com/markets-by-sector/precious-metals/gold/silver-v-gold-standard/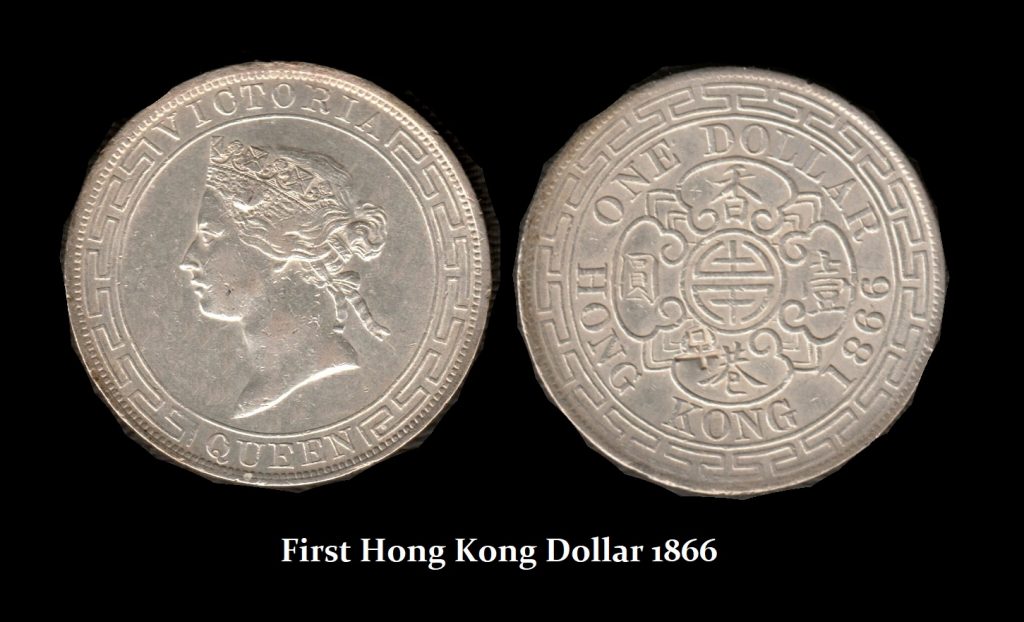 QUESTION: Mr. Armstrong; You do not give much credence to the world returning to a gold standard. Didn't the entire world use the gold standard before?
Thank you for your input
JK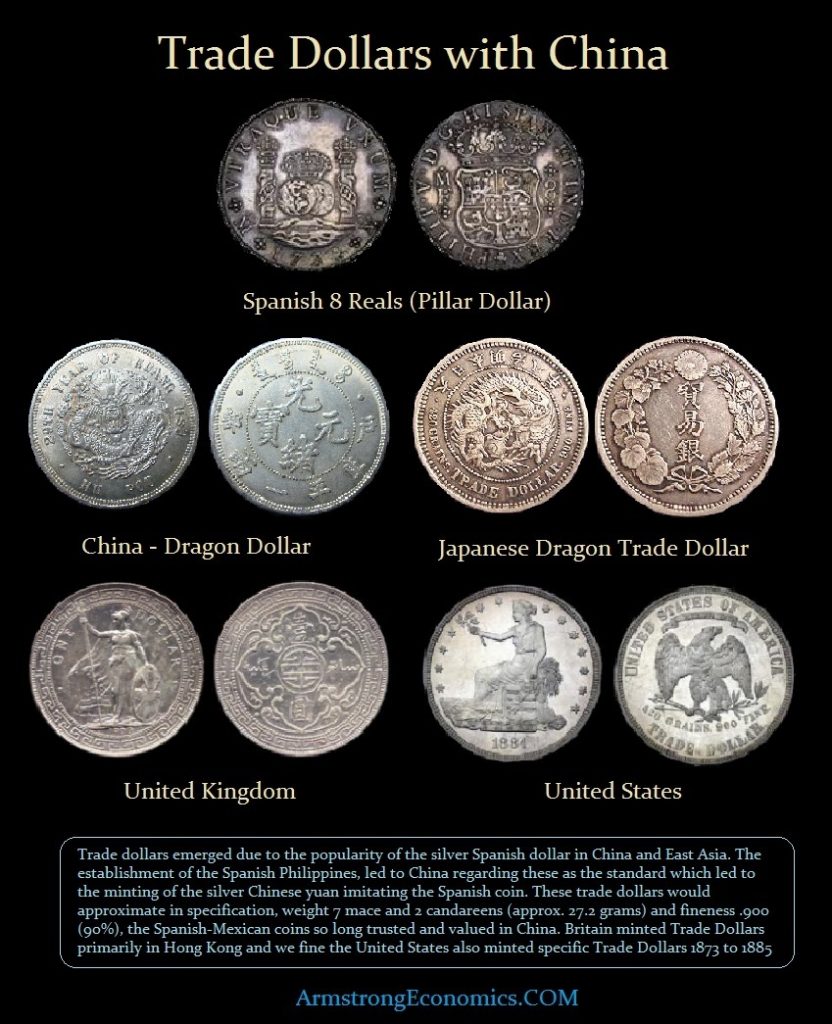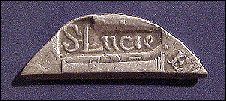 ANSWER: The entire world has NEVER been on the gold standard simultaneously. Asia was on a silver standard while the West was on a gold standard. Above is the first coin struck in Hong Kong in 1866 which was the Hong Kong Dollar. The West struck Trade Dollars during the 19th century to pay for goods from Asia and they were silver – never gold. Here is an example of both the British and American trade dollars used in payments particularly with China. The Spanish 8 reals Americans called Pillar Dollars and slicing this up into pieces like a pie gave rise to the term for a Piece of Eight – 2 bits, 4 bits, 8 bits a dollar.
The Spanish silver "Pillar Dollar" became a recognized coin worldwide more so than perhaps any other European coin. The Chinese loved this coin and it inspired the development of the yuan. This became the recognized standard in Asia. British, Americans, and even the Japanese, all had to strike silver trade dollars to meet that standard which was even slightly different to meet the standard in Asia for trading purposes.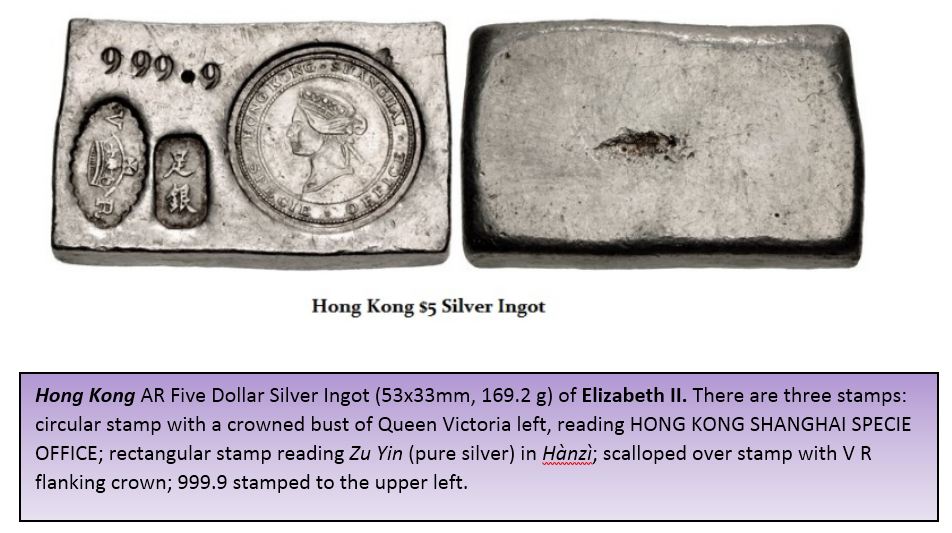 It is just not practical that we have a monetary system that is based upon a commodity. Historically, inflation would come in waves depending upon new discoveries of the metal. So the quantity theory of money was not developed purely from fiscal mismanagement as often portrayed today. The true value of money is the productive-capability of its people. China, Germany, Japan, all rose from economic depression WITHOUT gold. They did it with the productive capacity of the people. The produce whatever and sell it to someone else and then get gold or whatever in return. This theory that you have nothing without gold is just stupid. It would mean that no nation could ever rise no matter how good their people are because they lack a natural source of gold.
The collapse of the Turkish lira is a reflection of the collapse in confidence in the government. The same has taken place in Venezuela. China and Japan rose from the ashes, not because of their possession of commodities, but because they could bring their people to bear and produce various items efficiently and cost-effective. It was the people first that produced the economic recovery and then they bought even gold.
HYPERINFLATION has nothing to do with the quantity of money – that unfolds when the CONFIDENCE in the government collapses. You cross that line from normal inflation all nations experience into the realm of a collapse in the faith and trust of government. This is HOW revolutions even unfold. They have nothing to do with the quantity of money.
—
https://www.armstrongeconomics.com/history/americas-economic-history/marriage-on-the-decline-but-so-is-divorce/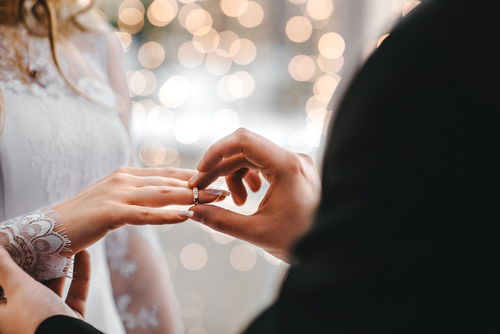 The big hoopla is that the divorce rate has declined among Millennials. University of Maryland professor Philip Cohen found that from 2008 to 2016, the U.S. divorce rate dropped by 18%. Around the globe, the number of unmarried women has been rising The numbers seem to point to women and men are not simply postponing marriage, but forgoing it altogether. Indeed, in the USA, the trend is moving to just live together. Many are saying it is just cheap to live that way these days.
Among women in their late 30s or early 40s, 29% are unmarried in Denmark. In Italy where the family has been more of a tradition, still, 18% remain unmarried in the same group. Cross over the Mediterranean to Lebanon and the number is 22% and move to Libya and it jumps to 32%. In the United States, one in six women remains unmarried in her early forties or almost 17% which is a record high with the same level in Japan.
What is happening is the age difference is rising to return more to the historical norm. Boys just mature slower than girls and as the younger girls give up on the same age boys, the marriages are lasting longer as they did before Holywood turned lust into love at first sight. Curious to watch how the trends are changing back to historical norms.
Prior to the Industrial Revolution and socialism, the boy first had to get the house, farm, and the chickens and then approach a girl's father. There was none of this stuff; oh we just love each other and that's enough. Socialism seems to have enabled the age gap to collapse on the assumption that the state was there so you did not have to prove you could support a family in advance. Today under socialism, you can marry a homeless person and the state will provide the welfare. It depends upon your self-esteem and ambition in life.
Some birds seem to practice the same trend. The male has to build a nest and make it look attractive to attract a female. Perhaps that is just the way nature intended which is why girls become women before boys become men.
—-
https://www.armstrongeconomics.com/international-news/politics/kavanaugh-is-the-tipping-point-for-decline-fall-of-the-united-states/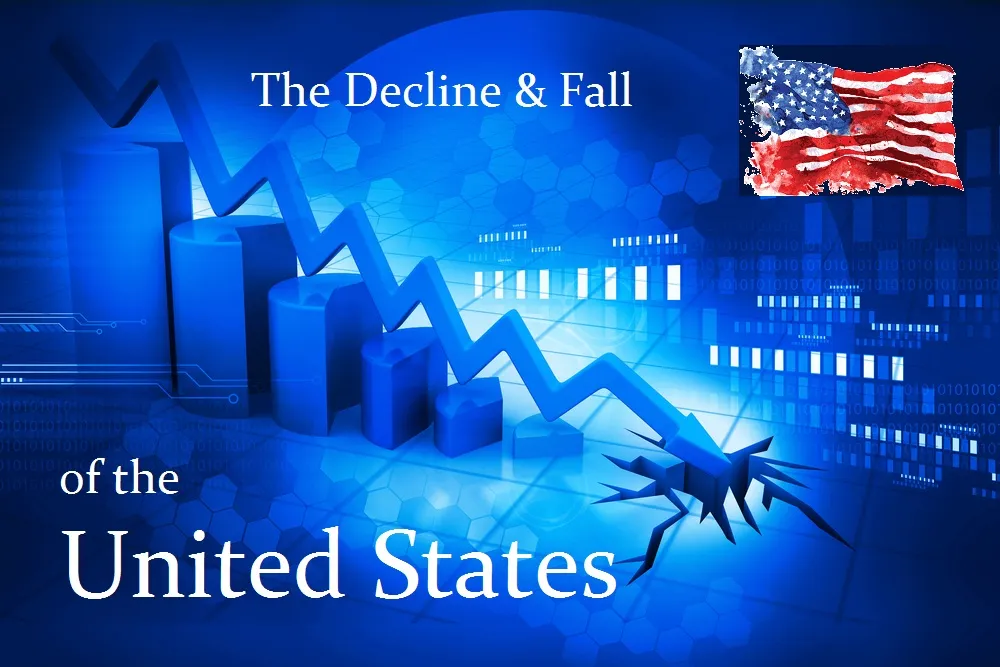 Kavanaugh's hearing exposed the serious fact that the US Congress has become too polarized to even govern. What has been done to Kavanaugh is a serious disgrace for if the allegations of Ford are true, then she is at fault for not bringing charges back then and claiming it has defined her life. NOBODY should be allowed to bring any allegations against anyone decades after with no proof. They call them a Cold Case when they cannot solve a murder and Chicago's track record is that they solve less than even one in six such murders and that is current incidents.
The Kavanaugh vote was strictly down the party line and that demonstrates the problem. The hatred and degree to which a person is attacked goes beyond that person but seriously harms his entire family. This is now becoming a serious deterrent to anyone in the future looking at taking such a post. Will they find someone in your past you just hates you for some reason who now thinks it is pay-back time? The Congress is now far too disconnected from the notion of God, truth, and justice for all. There is a complete breakdown of anything civilized in the country they are supposed to serve. The judiciary, which is traditionally distant from partisan bickering, is now smack in the middle of it. This nonsense that those appointed to the court vote only partisan means that we should simply replace the court with an artificial intelligence system that decides cases based strictly upon the Constitution.
This Congress would NEVER be capable of even writing a Constitution. If they existed in 1776, there would be NO United States. If they would have ever agreed to have a revolution against the King, they would have then turned on each other. Very few would have survived such an event. I personally am fed up with politics. My cousin has the musket that our family used in the American Revolution. If my family, who has fought in every war from the American Revolution onward were alive today, they would seriously wonder what they even fought for.
There is no doubt that historians will look back on the hearing as a turning point in this country when the Decline and Fall of the United States was at least exposed and some will make this event as the tipping point. This has exposed that hatred that is brewing beneath the surface. The computer will no doubt be correct. We have gone way too far to ever return to normality.
---
https://www.ksl.com/article/46400745/i-dont-want-to-die-this-way-starbucks-clerk-relives-attack-after-customer-shoots-assailant-police-say
'I don't want to die this way': Starbucks clerk relives attack after customer shoots assailant, police say
+Show 3 more videos
MILLCREEK — Shelby Hamilton's first thought as she lay bruised and bleeding on the ground of a Millcreek Starbucks was that she didn't want to die this way. It would be a painful way to go.

It all began while Hamilton was working an early morning shift at the coffee shop near 3900 South and 900 East Thursday morning. Hamilton was standing behind the counter when a "haggard-looking" man entered, she said.

Instead of coming to the register to order, the man came behind the counter and asked Hamilton if she knew who he was. When she replied that she didn't, he became angry and began beating her with his fists, she said.

"It was all just kind of random. I didn't really know him. … He just came in the door and hit me in the back of the head from behind," Hamilton told KSL.com.

She backed up and tried to put distance between herself and the man, but once she reached the end of the counter, she was trapped — and he continued hitting her. Hamilton's co-workers, however, remained frozen, unsure what to do, she said.

"I started to think why no one was helping me, 'cause he was only hitting me, and I felt kind of angry for a moment," she said.

Before Hamilton had much time to ponder the question, however, the man picked up a metal supply basket and hit her on the side of the head. Hamilton crumpled, and the man continued kicking her in the back. The only thought left in her mind: "I don't want to die this way."

As soon as she fell to the ground, however, her co-workers ran out the door and began screaming for help. The next thing Hamilton knew, the man had stopped beating her and gone back around the counter.

Soon after, she heard a gunshot.

"The first thought in my head was that this had turned into a shooting," she said. "My second thought was … he just shot my friends, and my third thought was … he's going to come back here and shoot me."

Hamilton said she crawled under the counter to hide from the would-be shooter, but it was the police that found her soon after. It was then she overheard on one of the officers' radios that her attacker had been shot by a customer.

"My honest thought? I just hoped that he was dead," she said.

Unified Police Lt. Ken Hansen confirmed later that the attacker was shot by a man in his late 60s who saw what was happening while visiting the shop for his morning coffee. The customer drew the man's attention, and the attacker began to approach him.

As he came closer, the customer pulled out a gun and shot the attacker once in the chest, Hansen said. The man then stumbled out of the store.

Police arrived shortly after and used a Taser to take Benjamin Overall, 37, into custody. They then realized that Overall had been shot and summoned medical help for both Hamilton and Overall, Hansen said. Police believe Overall may have mental health issues, Hansen said.
Overall was transported to a hospital in serious condition — though he has since been upgraded to satisfactory. Hamilton was transported in fair condition, though she's since been released — albeit with a black eye, swollen face, cuts and bruises covering her hands and back.
Hamilton is grateful, however, that she's alive. And especially grateful for the man with a gun who she said is a frequent customer.
"I know his drink," she said. "He comes in every morning and gets a large, blonde coffee in his personal cup. He's always been very sweet. He's always been very patient."
Hamilton was initially surprised, however, when she heard he had shot the attacker.
"I never would have expected that from him," she said. "He just seemed like a very meek guy. So I was surprised, but also very grateful. I was very grateful that he was there. And I was glad it was somebody we see regularly so that hopefully, in the future, I can thank him."
The customer has a concealed carry permit, Hansen said, and, though he doesn't know for sure if the customer will face charges, he believes the shooting can be interpreted as self-defense. The customer is being "very cooperative" with police, Hansen added.
"We are thankful all partners (employees) and customers are safe after going through such a terrifying experience," Starbucks said in an emailed statement. "Our focus is on supporting our partners at this time. We are grateful local authorities were there to help and would direct any further questions their way."
In 2013, Starbucks made a request that customers not bring firearms into its stores or outdoor eating areas, but the company specified that it was a request and not an outright ban.
As for Hamilton, she's just happy someone was there.
"I'm just really grateful to be alive, and I'm thankful for everyone who was there to help me," she said.
Contributing: Derek Petersen, KSL TV and Peter Karabats, KSL Newsradio
–
https://www.ksl.com/article/46400833/hatch-lee-no-evidence-to-support-allegations-against-kavanaugh-in-new-fbi-report
Hatch, Lee: No evidence to support allegations against Kavanaugh in new FBI report
SALT LAKE CITY — Both of Utah's Republican senators, Orrin Hatch and Mike Lee, said Thursday there's no evidence in a new FBI investigation to support the sexual assault allegations made against U.S. Supreme Court nominee Brett Kavanaugh.

"The FBI found no evidence corroborating the allegations against Judge Kavanaugh during his seventh background investigation," Hatch said in a statement after reviewing the secret report.

"Likewise, none of the previous six investigations found any hint of misconduct by Judge Kavanaugh, who has been a public servant for more than two decades," he said. "Given that no new information was brought to light, it is time to vote."
HATCH after reviewing the supplemental FBI investigation files:

"Given that no new information was brought to light, it is time to vote."#ConfirmKavanaughpic.twitter.com/4N7tTt63Kq

— Senator Hatch Office (@senorrinhatch) October 4, 2018
Hatch said he appreciates "the professional and expeditious manner in which the FBI handled this matter."
Lee said in a statement after reading the same document: "The new information in the supplemental FBI report does not corroborate the allegations made against Judge Kavanaugh. I look forward to voting for his confirmation immediately."
Hatch and Lee heard testimony last week as members of the Senate Judiciary Committee from Christine Blasey Ford about an alleged sexual assault by Kavanaugh when they were both in high school in 1982.
Related:
Kavanaugh, a federal judge who also testified, has denied the allegations. The FBI investigation was ordered following the hearing at the request of Arizona Sen. Jeff Flake, a key Republican vote needed to approve Kavanaugh to the high court.
Senate Majority Leader Mitch McConnell, R-Ky., took action Wednesday night to set up a Senate vote for Friday on President Donald Trump's second Supreme Court nominee despite criticism that report was not thorough enough.
Senators were set to individually review the report throughout the day Thursday.
RELATED STORIES
–
https://www.thegatewaypundit.com/2018/10/developing-kavanaugh-fbi-report-to-be-delivered-to-capitol-hill-today-kept-in-a-safe/
https://www.ksl.com/article/46401084/still-anonymous-white-house-hunt-for-op-ed-author-fades
Still Anonymous: White House hunt for op-ed author fades
WASHINGTON (AP) — Remember Anonymous?

One month ago Friday, an unidentified Trump administration official set off a White House firestorm by claiming in a New York Times opinion piece to be part of a secret "resistance" force out to undermine parts of President Donald Trump's agenda.

The article triggered cries of "treason" from Trump and a demand that the powers of the federal government be brought to bear to root out the disloyal officials.

And then … not much happened.

The investigation, which existed more in name than practice, stalled. A move to clean house never occurred. The author's identity is still a mystery.

Still, publication of the piece, along with a new Bob Woodward book painting a picture of a president whose impulses were being thwarted by his own staff, has had some lasting aftershocks.

The president, already besieged by leaks, has closed ranks around the Oval Office, growing far more suspicious of staff and trusting fewer West Wing personnel. That's according to four White House officials and Republicans close to the White House who were not authorized to speak publicly about private conversations.

The Sept. 5 publication of the op-ed rocked Washington. The author, described only as a senior administration official, wrote that "Many Trump appointees have vowed to do what we can to preserve our democratic institutions while thwarting Mr. Trump's more misguided impulses until he is out of office."

The writer went on: "It may be cold comfort in this chaotic era, but Americans should know that there are adults in the room. We fully recognize what is happening. And we are trying to do what's right even when Donald Trump won't."

The piece landed the same week as Woodward's "Fear" and emphasized the new book's themes: that Trump appeared unfit for office and some of his closest aides viewed themselves as a bulwark between his worst decisions and the American public.

Trump was incensed about the op-ed, calling around to confidants to vent about the author, solicit guesses as to his or her identity, seethe that it appeared in the newspaper he loves to hate, and complain that a "deep state" within the administration was conspiring against him. At a rally that week in Montana, he called the author "an anonymous, gutless coward."

"You look at this horrible thing that took place. Is it subversion, is it treason?" Trump bellowed. "It really is terrible."

The Beltway guessing game seeped into the White House, as current and former staffers traded calls and texts trying to figure out who could have written the piece, some even asking reporters for clues. Trump ordered aides to unmask the writer, cited "national security" concerns to justify a possible Justice Department investigation and issued an extraordinary demand that the newspaper reveal the author.

Trump's anger triggered an extraordinary parade of senior officials, Cabinet members and even the vice president, who issued statements and stood before cameras to deny that they were part of the resistance.

Some Trump advisers, like attorney Rudy Giuliani, suggested that it would be "appropriate" for Trump to ask for a formal investigation into the identity of the op-ed author. And Kentucky Sen. Rand Paul, a key ally of Trump's, called for the president to order those suspected of being the author to undergo lie-detector tests.

But then, mirroring the very thesis of the op-ed, Trump's requests to the government largely went ignored.

It was never expected that the Justice Department would move to open an investigation. A White House official later said Trump's call for the investigation was an expression of his frustration with the op-ed, rather than an order for federal prosecutors.

White House chief of staff John Kelly, communications director Bill Shine and press secretary Sarah Huckabee Sanders convened a series of closed-door meetings and ordered a cursory leak search, including enforcing a pre-existing ban on personal phones, according to three White House officials not authorized to speak publicly about internal meetings. But as the op-ed was wiped from the headlines by other news events, most notably the contentious confirmation hearings for Supreme Court nominee Brett Kavanaugh, the probe was quietly pushed aside.

The White House did not respond to a request for comment.

Though the president continued to vent about the leaks, aides never conducted an exhaustive search, according to two of the officials. And many administration officials recognized that there was a long list of officials who plausibly could have been the author.

The West Wing and, for the most part, Trump himself moved on, focusing on the upcoming midterm elections and the push to get Kavanaugh on the bench.

But Trump has confided to allies that he still is frustrated by frequent leaks and feels that there are few aides around him whom he can fully trust, according to the three White House officials and Republicans close to the White House.

Beyond a network of outside advisers Trump has known for decades, the officials said, those on the inside the president continues to trust include family: daughter Ivanka Trump and her husband, Jared Kushner, both senior advisers.

___

Follow Lemire
—
https://www.ksl.com/article/46399860/emergency-alert-test-sounds-off-on-mobile-phones-nationwide
Emergency alert test sounds off on mobile phones nationwide
+Show 1 more video
WASHINGTON (AP) — Electronic devices across the United States sounded off Wednesday as the Federal Emergency Management Agency conducted its first-ever national wireless emergency alert test.

The tone went off at 2:18 p.m. EDT. The subject of the alert read: "Presidential Alert" and text said: "THIS IS A TEST of the National Wireless Emergency Alert System. No action is needed."

FEMA officials estimated that about 225 million devices would receive the alert at about the same time, but the message was broadcast by cell towers for 30 minutes so some people got it later than others. Some got as many as four alerts on their phones; others didn't get any.

In a real emergency, devices would get the alert at the same time or as close to the same time as possible.

A second alert on television broadcast and radio went off at 2:20 p.m. EDT. The TV and radio alert has been tested for several years.

The system test is for a high-level "presidential" alert that would be used only in a nationwide emergency. It was completed in coordination with the Federal Communications Commission.

It's not clear how successful the test was. FEMA officials said they would share test result data on how the testing went with mobile carriers to help ensure the system works well in a true emergency.

Phones with mobile carriers that participate in the wireless emergency alert system, which sends out information on hazardous weather, or missing children, got it. FEMA officials estimated it would reach about 75 percent of all mobile phones in the country, including phones on all of the major carriers.

The wireless alert system was launched in 2012. While users can opt out of messages on missing children and natural disasters, they can't opt out of the presidential alerts, which are issued at the direction of the White House and activated by FEMA.

FEMA officials said the administration can only send such an alert for national emergencies or if the public were in peril, according to rules outlined in a 2006 law, and say it can't be used for any sort of personal message from a president.

In New York, U.S. District Judge Katherine Polk Failla rejected a last-minute effort to block the test. Three people sued, claiming it violates their constitutional rights. The plaintiffs said the alert system fails to give people the chance to opt out.

Failla called the constitutional questions raised by the lawsuit significant and urged the litigants to find lawyers to help them proceed. She said she believes the plaintiffs want to ensure that President Donald Trump doesn't turn the alert system into a second Twitter feed.

The judge asked a government lawyer if there were standards in place to prevent someone from using the system for political purposes.

Assistant U.S. Attorney Anthony Sun said telephones were being added to a century-old alert system that is controlled by law. A FEMA lawyer said via a phone connection to the courtroom that decisions about alerts are at the discretion of the president, just as are many other decisions involving national security.

Some Trump critics seized on the alert's transmission to poke fun at the president.

"Oh my. A 'Presidential Alert' emergency. I thought that was the entire Trump presidency," actor and activist George Takei tweeted.

___

Associated Press writers Larry Neumeister and Jeff McMillan in New York contributed to this report.
—-
Government talks about Islamic terrorists, but their number one fear is YOU. The internment camps are for you, not Islamic extremists. Government CANNOT honor its promises so it will not even try. They are confiscating money everywhere, doubling fines, and punishing people for insane things.
A neighbor received a ticket and a $200 fine for using a cell phone while driving. The use? Looking at the Google Maps. She even went to court with her phone records to prove she was not on the phone. The judge declared that she should have looked at that BEFORE she left. I suppose if you write down the directions and look at the piece of paper that is OK, you just can't look at it on your phone. That applies to even looking at the time on your phone.
The government claims it wants to eliminate guns to protect society. The problem will be that the criminals do not buy their guns at a store. They want to disarm the public because you are their number one fear as outlined in this discussion paper.
https://www.armstrongeconomics.com/international-news/north_america/americas-current-economy/the-1-terrorist-group-domestic-citizens/
https://www.start.umd.edu/pubs/START_UnderstandingLawEnforcementIntelligenceProcesses_July2014.pdf
National Consortium for the Study of Terrorism and Responses to Terrorism
A Department of Homeland Security Science and Technology Center of Excellence
Understanding Law Enforcement Intelligence Processes 8
The 2013-14 study results show that law enforcement's top concern is sovereign citizens. Although
Islamic extremists remain a major concern for law enforcement, they are no longer their top concern.
Approximately 39 percent of respondents agreed and 28 percent strongly agreed that Islamic extremists
were a serious terrorist threat. In comparison, 52 percent of respondents agreed and 34 percent strongly
agreed that sovereign citizens were a serious terrorist threat. This is interesting because sovereign
citizens were ranked as the eighth highest group of concern among the 2006-07 sample. Third, although
estimates about some groups were a serious terrorist threat increased comparing the two time periods,
(e.g., Left-Wing Revolutionaries; Extreme Anti-Abortion Extremists), the concern about whether most
groups were a serious terrorist threat actually declined for most groups (e.g., the KKK; Christian Identity;
Neo-Nazis; Racist Skinheads; Extremist Environmentalists; Extreme Animal Rights Extremists).
The change is interesting as there was significant concern about the resurgence of the radical far right (as
evidenced by the 2006-07 survey, as well as additional concerns raised after the 2008 election of
President Barack Obama), but it appears as though law enforcement is, at present, less concerned about
these groups. Such changing perceptions about what is a serious terrorist threat is an important finding
because identifying and prioritizing a threat is akin to hitting a moving target and evolves as new
intelligence, data, and events develop. Law enforcement must be steadfast in identifying major concerns,
substantiating the concerns, providing products and resources to better understand the nature of the
threat, and supporting efforts to respond to such concerns.
Table 3 presents findings of the perceived likelihood of various types of terrorist incidents comparing the
2006-07 and 2013-14 survey results. In general, law enforcement perceptions on the likelihood of
various types of terrorist incident are similar when comparing the two periods, although their top
concerns changed. In the 2006-07 survey, law enforcement officers rated an attack with conventional
explosive devices and cyberterrorism as the two most likely events in that order. Although the mean
average for cyberterrorism was identical in the 2013-14 survey results, concern about the use of
conventional explosive devices declined somewhat. Similarly, the results from the 2013-14 survey show
that law enforcement was somewhat less likely to think that most other types of incident were going to
occur, compared to the 2006-07 results.
Table 3. Perceptions of Likelihood of Terrorism-Related Crimes by Type of Incident
Type of Incident Likelihood of Incident
(2013-14)
Likelihood of Incident
(2006-07)
Cyberterrorism 3.09 (1) 3.09 (2)
Conventional Explosive Devices 2.85 (2) 3.18 (1)
Military Weapons Incident 2.60 (3) 2.50 (5)
Biological 2.37 (4) 2.47 (7)
Agroterrorism (food) 2.35 (5) 2.56 (3)
Agroterrorism (disease) 2.26 (6) 2.56 (3)
Chemical 2.25 (7) 2.50 (5)
Radiological 2.13 (8) 2.1
—
https://www.zerohedge.com/news/2015-07-28/drivers-beware-costly-deadly-dangers-traffic-stops-american-police-state
Trying to predict the outcome of any encounter with the police is a bit like playing Russian roulette: most of the time you will emerge relatively unscathed, although decidedly poorer and less secure about your rights, but there's always the chance that an encounter will turn deadly.
The odds weren't in Walter L. Scott's favor. Reportedly pulled over for a broken taillight, Scott—unarmed—ran away from the police officer, who pursued and shot him from behind, first with a Taser, then with a gun. Scott was struck five times, "three times in the back, once in the upper buttocks and once in the ear — with at least one bullet entering his heart."
Samuel Dubose, also unarmed, was pulled over for a missing front license plate. He was reportedly shot in the head after a brief struggle in which his car began rolling forward.
Levar Jones was stopped for a seatbelt offense, just as he was getting out of his car to enter a convenience store. Directed to show his license, Jones leaned into his car to get his wallet, only to be shot four times by the "fearful" officer. Jones was also unarmed.
Bobby Canipe was pulled over for having an expired registration. When the 70-year-old reached into the back of his truck for his walking cane, the officer fired several shots at him, hitting him once in the abdomen.
Dontrell Stevens was stopped "for not bicycling properly." The officer pursuing him "thought the way Stephens rode his bike was suspicious. He thought the way Stephens got off his bike was suspicious." Four seconds later, sheriff's deputy Adams Lin shot Stephens four times as he pulled out a black object from his waistband. The object was his cell phone. Stephens was unarmed.
If there is any lesson to be learned from these "routine" traffic stops, it is that drivers should beware.
---
https://www.rt.com/usa/313695-killer-cop-shooting-simulator/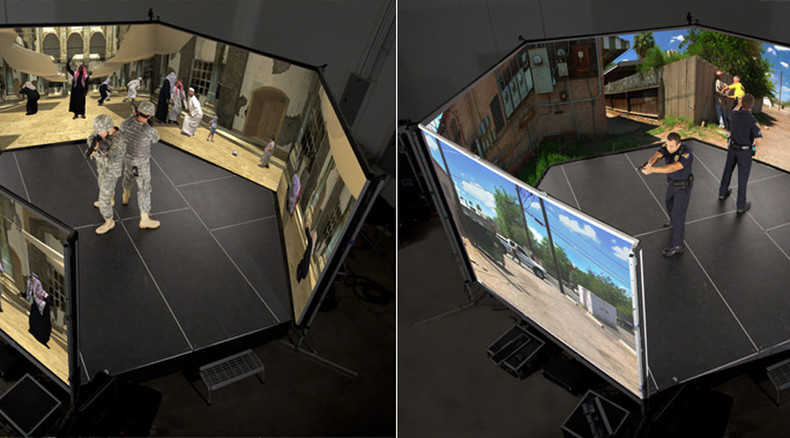 https://nypost.com/2018/09/27/caterpillar-robot-could-be-used-to-deliver-drugs-inside-humans/
Professor Wang Zuankai, who conceived the research idea, said: "Both the materials and the multi-leg design greatly improve the robot's hydrophobic property.
"Besides, the rubbery piece is soft and can be cut easily to form robots of various shapes and sizes for different applications."
Controlled by a magnetic manipulator used in experiments, the robot can move in both a flap propulsion pattern and an inverted pendulum pattern, meaning that it can use its front feet to flap forward as well as swinging the body by standing on the left and right feet alternately to advance respectively.
Wang said: "The rugged surface and changing texture of different tissues inside the human body makes transportation challenging. Our multi-legged robot shows an impressive performance in various terrains and hence open wide applications for drug delivery inside the body."
The research team further proved that when facing an obstacle ten times higher than its leg length, the robot, with its deformable soft legs, is able to lift up one end of its body to form an angle of up to 90 degrees and cross the obstacle easily.
And it can increase its speed by increasing the electromagnetic frequency applied.
The researchers said the robot also shows a "remarkable" loading ability.
Lab tests showed that it was capable of carrying a load 100 times heavier than itself, a strength comparable to an ant, one of the strongest creatures in nature, or to a human being able to "easily" lift a 26-seated mini-bus.
Shen said: "The amazingly strong carrying capability, efficient locomotion and good obstacle-crossing ability make this milli-robot extremely suitable for applications in a harsh environment, for example delivering a drug to a designated spot through the digestive system, or carrying out medical inspection."
Before conducting further tests in animals and eventually in humans, the research teams are further developing and refining their research in three aspects, namely finding a biodegradable material, studying new shapes and adding extra features.
Shen added: "We are hoping to create a biodegradable robot in the next two to three years so it will decompose naturally after its meds delivery mission."
---
https://www.armstrongeconomics.com/world-news/climate/global-warming-forecasts-from-1989-entire-nations-will-be-gone-by-2000/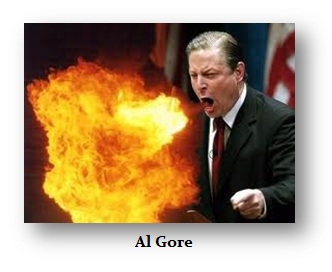 Believe it or not, back in 1989 the United Nations warned: "entire nations could be wiped off the face of the Earth by rising sea levels if the global warming trend is not reversed by the year 2000." It really is astonishing how such absurd forecasts were made 20 years ago to start this whole crazy belief in Global Warming and how the threat would be rising sea levels all created by us driving to work. The rhetoric continues relentlessly with every storm now being blamed on Global Warming.
The 2000 Presidential Election came and Al Gore made Global Warming a campaign issue. In August 2000, Gore announced that he had selected Senator Joe Lieberman of Connecticut as his vice presidential running mate. Then in 2007 Al Gore still kept preaching Global Warming and declared we reached a dangerous ­climate "tipping point", he warned in his 2007 book Assault on Reason.
There have been critics who rarely are ever heard. Yet to this day, the press blames each and every storm on a theory that has never been proven to be even plausible. Nonetheless, they then turn Global Warming into a political weapon against Trump. The headline in the Washington Post: "Yes you can blame President Trump for Hurricane Florence." So the implication is if Hillary had been president, there would be no more storms, which by the way has never existed even before humans walked the planet.
Nobody is ever held accountable for their forecasts that are NEVER correct!
---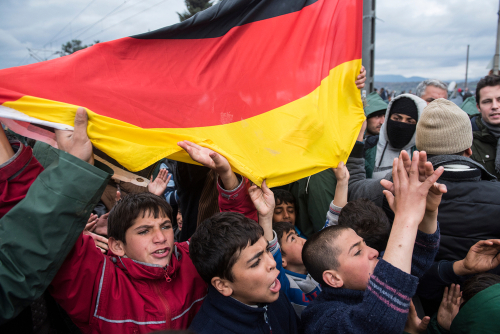 In Germany, the overwhelming number of refugees have no papers whatsoever. The government remains clueless as to who so many people really are. Over 200,000 refugees/economic migrants have official dates of birth as January 1st. The number is 207,347 persons who have sought protection since 2014 with fictitious birthdays was released by Federal Ministry of the Interior in response to a written request by AFD member Anton Friesen. Most of these people, some 125,408 refugees, were reportedly in Germany in 2015. The government does not know where 60% of the refugees have gone. The Federal Ministry of the Interior admitted in their response that the "date of January 1 is recorded when asylum seekers cannot produce passports" and they only are able to their "year of birth but not the exact day or month." They admit they have no idea how many refugees have given birth to children while in Europe. It is impossible to understand if there are terrorists who are setting up networks throughout Europe.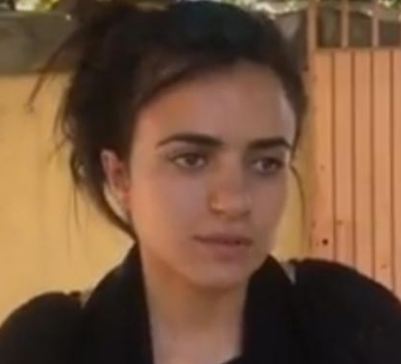 A Yazidi girl who was sold into slavery by the Islamic State managed to escape and fled to Germany. She was only 15 when her entire family was captured by Isis in northern Iraq four years ago. She was eventually sold along with her sister and all other young teenage girls and she had to live with an Isis member she knew as Abu Humam.
She managed to escape and made it to Germany as a refugee. She was reunited with her mother and several other family members who all managed to flee. Then while walking down the street in February this year, she was stopped by a man. It was her ISIS captor there in Germany. He apparently searched and followed her to Germany. She ran to the authorities for help. They told her that they could not do anything about it because the man was registered as a refugee as well and thus above the law. She then feared for her life and fled Germany going back to Iraq where she said she felt safer there.
Just claiming you have no papers and not even knowing your date of birth, clearly has opened the door to Europe for terrorism. You can't even make up such stupidity of government programs. There is just NO common sense in government. They are not paid for that.
https://www.armstrongeconomics.com/international-news/europes-current-economy/refugees/german-refugees-do-not-event-know-their-birth-dates/
---
https://www.armstrongeconomics.com/international-news/rule-of-law/joe-biden-give-me-money-to-defeat-trump-conspiracy-with-deep-state/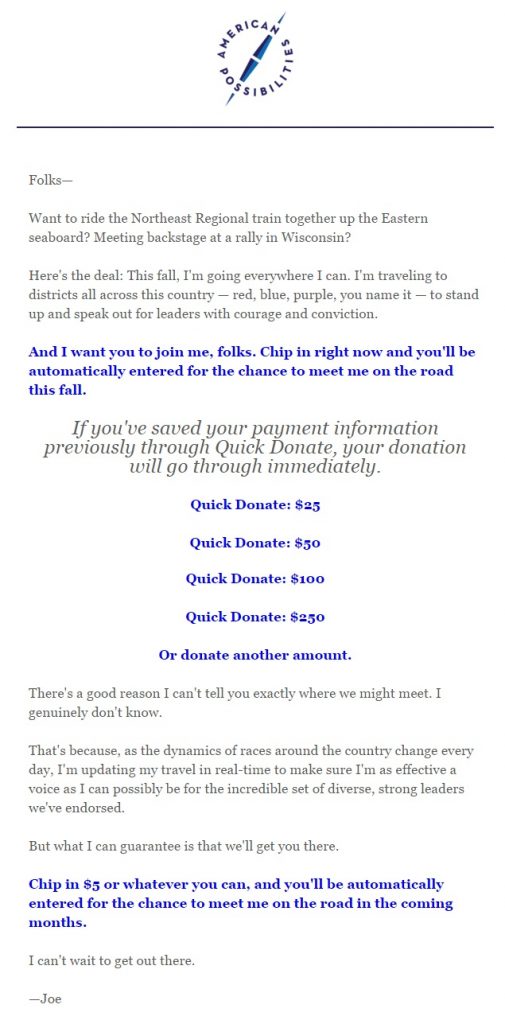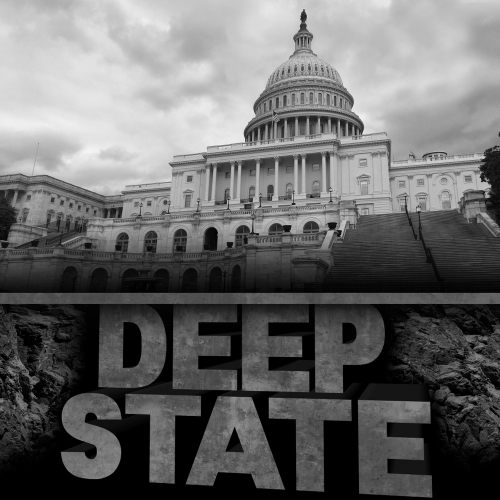 A very curious thing seems to be going on. A person donated money to Trump, all of a sudden, emails begin to arrive from Joe Biden asking for donations to the Democrats. What is really curious is that there were no emails before donating to Trump. Have the Democrats hacked the Republican donors?
If anything, this is going to be a crazy election cycle with an all-out war. They have no case to actually impeach Trump on this whole Russian nonsense and I find it unbelievable how they have turned Russia into this dangerous enemy claiming they hacked the Democrats and released emails that defeated Hillary. Yet there has been NO ALLEGATION that any of the emails were fake or altered. If the Russians fabricated the emails to influence the election, then we have something. This is like someone who was robbing your house and blamed you for coming home early so they got caught. This is really a twisted affair.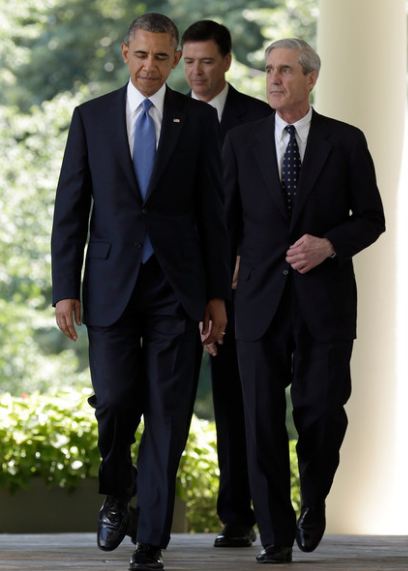 So they cannot impeach Trump for a Collusion with Russians, then we have the Woodward book and the New York Times OP-ED desperately trying to make a case that he is crazy and should be removed. That too seems to lead nowhere. This appears to be a grand conspiracy to so taint the airwaves that the Democrats take Congress and run the Republicans out of town.
Meanwhile, it appears that there is a very serious DEEP STATEconspiracy going on here with the Democrats who began the Russia allegations and the FBI and Justice Department conspired with them to take down Trump. The Democrats are even calling it their War Roomagainst Trump. It is not an election about policy, it is an election against Trump.
There is a very slow flow of incriminating evidence which seems to grow almost daily revealing that FBI and Justice Department officials both worked together with Democrats in the Obama Administration to prevent President Trump's presidency from getting underway. The whole Russia investigation conducted by Robert Mueller must now come under serious question, and it seems likely that key FBI officials should be charged with crimes. Mueller is charging anyone remotely connected with Trump for things with no connection to Russia and then he tells the prosecutors in New York to charge Trump's lawyer.
Mueller is way off the playing field here and if Trump fires him, as he legally should, then the Democrats call it Obstruction of Justice and argue that for impeachment. The Oath of Office Trump took includes going after these people who are openly violating the Constitution: "I do solemnly swear (or affirm) that I will faithfully execute the Office of President of the United States, and will to be best of my Ability, preserve, protect and defend the Constitution of the United States." Obama did not say these words correctly when he took the oath. He had to take it again after the ceremony or he was not really the President under the Constitution.

The latest release by Congress of documents late Monday revealed an "apparent systemic culture of media leaking" among top officials at the FBI and Justice Department, which really included James Comey. This is quoting a letter that North Carolina Republican Rep. Mark Meadows sent to Deputy Attorney General Rod Rosenstein. It turns out that FBI official even discussed their "media leak strategy" before making any Trump-Russia revelations. Under Article VI of the Constitution, there is a requirement that all government Officials take an oath "to support this Constitution." Today, 5 U.S.C. 3331 specifies the language of the oath for federal officials. According to this statute, officials must "solemnly swear (or affirm)" that they "will support and defend the Constitution of the United States against all enemies, foreign and domestic" and that they "will bear true faith and allegiance to the same." 
Every official involved in this coup has violated the Constitution. The writer of the Op_Ed has violated and the people who told Woodward they stole papers so Trump would not sign them violated their oath of office and in fact have become the very "enemies" of the state. Woodward legally should have turned them over and anyone else would be charged with conspiring with them to hide their crimes. They are like a thief who robs your home and then say he did it to protect your belongings because he really wanted to burn it down.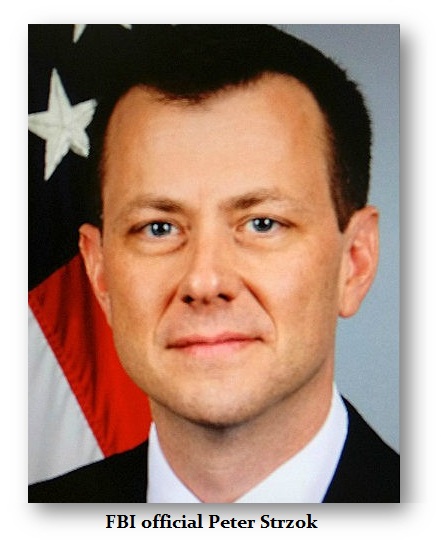 This really is probably treason for bureaucrats to conspire to undermine a Democratically elected president for they have become the enemies within. This is obviously at the very minimum about draining the Swamp. Newly released text messages reveal disgraced FBI official Peter Strzok asked to speak to former FBI lawyer Lisa Page about a "media leak strategy" during a crucial period of the Trump-Russia investigation in 2017. This is really getting out of hand. The problem is that we have the FBI and Department of Justice conspiring to take down a President.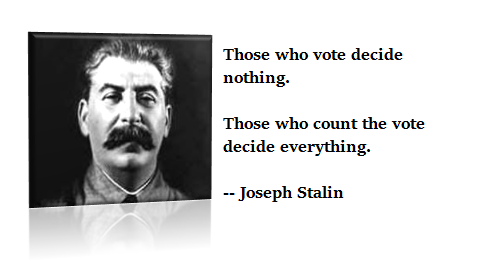 Regardless if you agree or disagree with Trump, this is very serious. For even if you hate Trump, this evidence suggests that whoever is in that position can be blackmailed by the bureaucrats to run the country as they demand. This is treason for it is in direct confrontation of the entire establishment of the Constitution for it rejects any vote of the people and supplants it with their personal opinions. This is a version of what Joseph Stalin had to say that the person who decides and an election is the one who counts the votes. Here, regardless of who the people vote for, bureaucrats will undermine the entire nation to keep it in their hands. This is the same in the end as Joseph Stalin stated. This is no longer about Trump – this is about National Security for such people could just as easily be taking bribes from third parties domestic or foreign. Trump should now appoint a Special Prosecutor to investigate Mueller and crew.
https://www.armstrongeconomics.com/world-news/taxes/deodand-civil-asset-forfeiture-violate-every-principle-of-human-rights-civilization/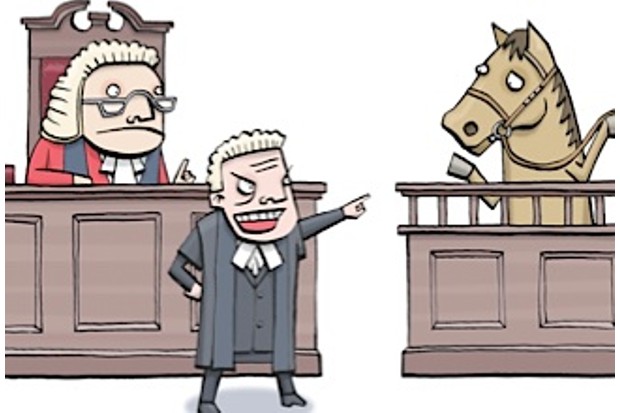 COMMENT: Mr. Armstrong; As a Canuck, I was shocked to come to realize that our Canadian government is confiscating the property of innocent people following the same practice in Washington. How can they justify this? Read the Canadian Justice Review Board.
FG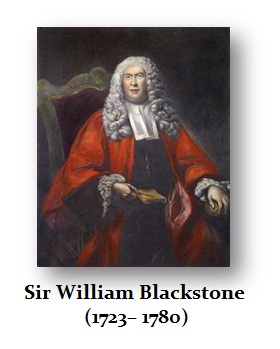 ANSWER:  Yes, politicians do seem to get ideas from each other. The US had this civil asset forfeiture and now everyone is confiscating money because that's what the Americans do. Today, civil asset forfeiture is an outright crime against the people for it is not even a tax – just an illegal taking of innocent people's money. Its origin is in ancient law that the King of England adopted as a means to pretend he was God and entitled to confiscate everyone's money on a whim.
The United States Supreme Court in J. W. Goldsmith Jr., Grant Co. v. The United States, 254 U.S. 505 (1922), noted the origins of government forfeiture power in the historical practice of Deodand. The court cited Sir William Blackstone (1723–1780), in his "Commentaries of the Laws of England", which noted that this practice extended back to the times of Ancient Greece. A Deodand is a thing forfeited or given to God, specifically, in law, an object or instrument that becomes forfeited because it has caused a person's death.
The English common law of Deodands traces back to the 11th century and was applied, on and off, until Parliament finally abolished it in 1846. Deodand is not practiced in the United States or Canada, yet it has been transformed into the government's right to seize your property even if you have done NOTHING wrong for it is the object that commits the offense, not you. Politicians have assumed the role of God and it is no longer a justification that says you had a horse that suddenly was spooked and it took off running and killed someone. The horse was then forfeited to really help pay for the funeral costs of the victim. This has been transformed into civil asset forfeiture.
The U.S. Supreme Court relying on Deodand to justify the confiscation of property to enrich the coffers of government is no different than being robbed on the street at gunpoint. Under this ancient practice, the object is guilty, not the owner. This is really an example of how judges are owned by the government and do not defend the Constitution or the people. The right to property is the foundation of civilization. This is why we banned together and formed governments to provide a rule of law to ensure our cooperation with each other. Now we have governments claiming someone sold drugs from your home and seize your home for the house committed the crime, not you even if you had no idea. Basic rules of civilization mean nothing anymore because the rule of law has been turned into a profit mechanism for government.

It cannot be justified but we have no independent judges who will stand up for our basic human rights. There was a revolution, in case these judges forgot, which meant that just because some practice existed in common law does not mean it survived. It plainly begins:
"We the People of the United States, in Order to form a more perfect Union, establish Justice, insure domestic Tranquility, provide for the commondefence, promote the general Welfare, and secure the Blessings of Liberty to ourselves and our Posterity, do ordain and establish this Constitution for the United States of …"
I do not see how ANY reasonable interpretation of the Constitution can justify Civil Asset Forfeiture. It is in direct conflict with the very stated purpose of the American Constitution.
https://www.armstrongeconomics.com/international-news/rule-of-law/usa-declares-it-is-not-subject-to-international-law/
https://www.armstrongeconomics.com/international-news/nature/red-tide-blaming-farmers-on-the-east-coast-global-warming-car-drivers-on-the-west-coast/
There are scientists who are actually trying to figure out what causes a Red Tide and the research is untainted because they haven't figured out a theory governments can use to justify more taxes.
https://www.armstrongeconomics.com/international-news/politics/is-the-left-threatening-republican-rallies-to-win-the-elections/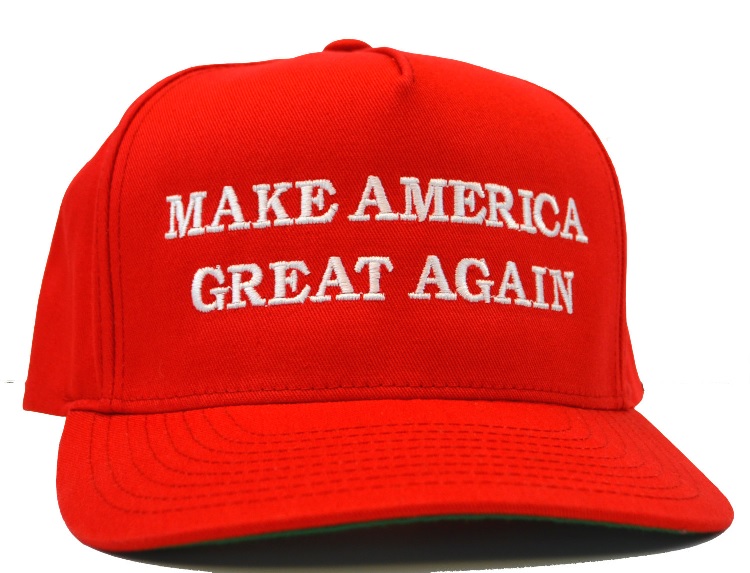 The left has always been the most violent in politics mainly because they blame others for their own failure. Already we are starting to see a trend where threats are being made against political rallies for the Republicans. Police have had to respond to threats of violence against Republicans but perhaps the most serious threat was targeting the Trump International Hotel in Washington DC. An anonymous threat to pull off a mass shooting there was made on Twitter account that supports the Democratic Socialists and the far-left political group.  The Twitter read: "I am coming with a gun and I expect to get numerous bloodstained MAGA hats as trophies,"  Of course, that is the Make America Great Hats.
Sources believe that we will see more such violent threats targeting Republicans this political season which seem to be an attempt to suppress and democratic opposition to the left whatsoever. The more such things continue to build, we simply seem to be cascading out of control headed into a civil war in the years ahead. One source characterized the objective was to prevent people from attending any political rallies for the Republicans in the months ahead. The question really becomes, will this backfire against the Democrats and then lead to real bloodshed later? I have just never seen such outright hatred for a president of any party as we are witnessing against Trump. I fear the computer is forecasting something important with an unbiased and objective analysis that is unsettling. Trump is the false move or counter-trend against the swamp (corruption) but the trend in motion will revert back and conclude with the destruction of the West as we have known it. It will certainly not be politics, as usual, anymore.
---
https://www.armstrongeconomics.com/international-news/politics/caution-the-left-never-plays-nicely-with-others/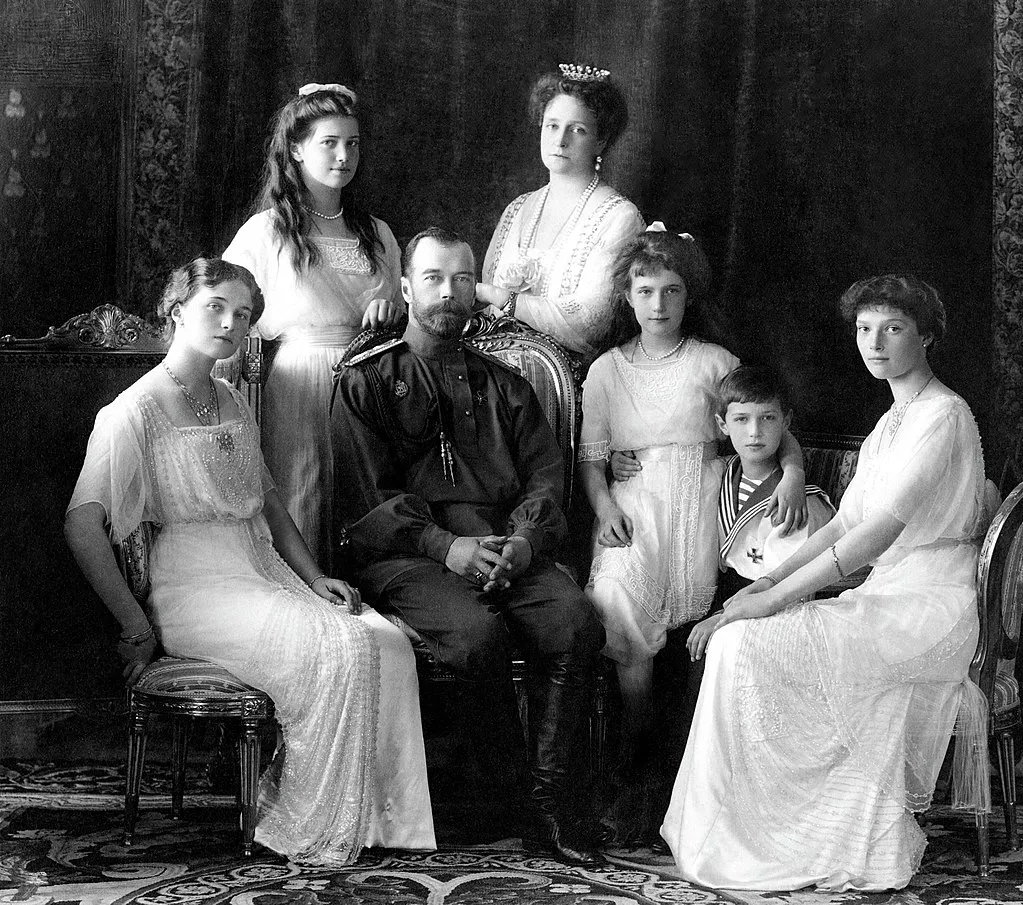 COMMENT: I know a guy who just hates Trump and claims he hates Trump because he is a racist and incompetent and says I am a racist because I did not like Obama. But nobody that I ever knew hated Obama with such personal vindictiveness. These people would rather burn the house down and seem to refuse to live under any Republican. Just insane. I can see that we are definitely headed into a civil war. They are just hateful people.
HD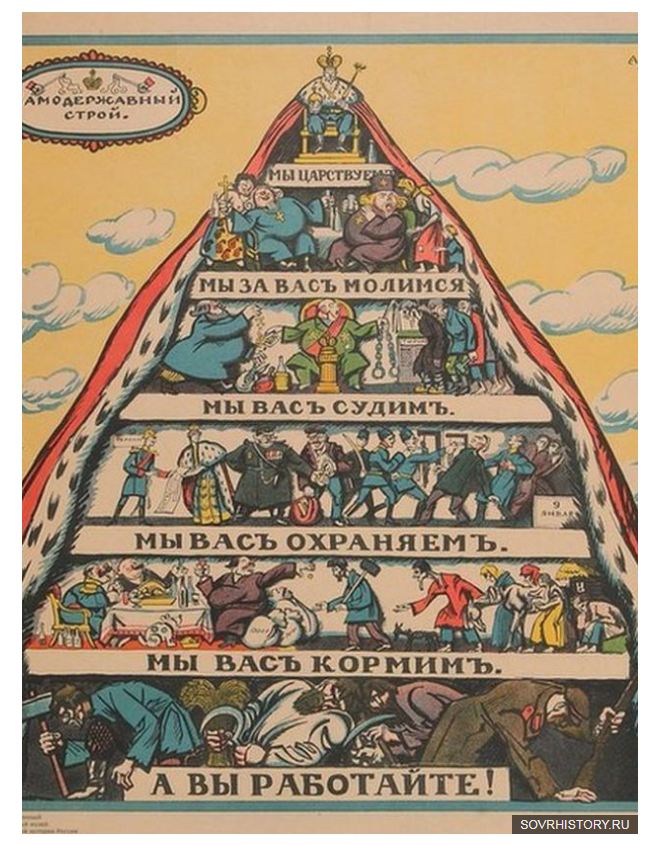 REPLY: Ironically, the left also accused the last Emperor of Russia of being a racist and hurled almost identical insults at him as well as they are doing to Trump – history repeats. They published anti-Semitic materials and the Emperor condemned that so they claimed he defended the Jews ("rich") they portrayed as a separate race, which of course they are not. The left not merely staged a revolution seizing all the property of anyone who had it, but they then killed the Emperor and his entire family. The hatred is a pattern that will always manifest on the left. They are really blaming everyone else for their failures in life.
We see the same insults hurled at Trump of being a racist and incompetent. It is a cyclical pattern that strangely emerges. As soon as someone calls Trump a racist you know they are blind with hate and are weak-minded spouting out propaganda they just regurgitate. Muslim is a religion, not a race and Mexican is also not a race. There are only four races and you will find them among all Mexicans as well as Muslims. Both the Russians and the Germans called Jews a separate race to really justify seizing their property.
So as soon as they call Trump a racist it demonstrates their lack of intelligence and their incompetence to have any sort of an independent mind. I too agree. I did not like Obama for the fact that he supported the NSA, installed Obamacare which failed to work but supported the insurance companies, and raised taxes. Nobody I ever heard called him vicious names. It was a disagreement with politics. The left is incapable of drawing such a line and their hatred is always personal. To call you a racist because you disagreed with those policies also demonstrates the lack of intelligence and the high probability that is some person who will eventually take out their hatred and support the civil war against anyone who disagrees with them. That is why all revolutions begin from the left. These are people who cannot sleep at night hating others who typically have more.
This is a shame, but it is what our future holds. The left should just put a bumper sticker on their cars – CAUTION – Do not Play Nicely with Others.
https://www.armstrongeconomics.com/international-news/politics/beware-of-political-uncertainty/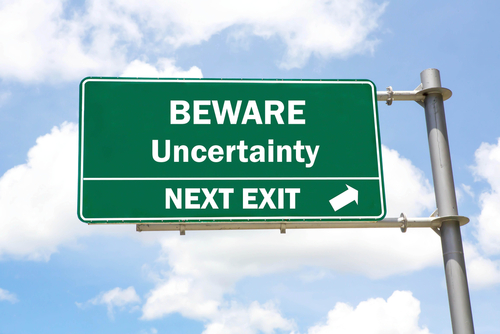 QUESTION: Mr. Armstrong; I take it your concern over Trump from the market perspective is the sheer uncertainty that is evolving. How do you see this playing out for the world economy?
Thank you. I agree. These people who hate Trump just hate him so passionately.
MRU
ANSWER: Markets do not like UNCERTAINTY. These people who want to see Trump gone have no clue what may result in the aftermath. My concern is global. This is far beyond Trump. We have chaos in Turkey, Argentina spilling over into other Emerging Markets. We have politicians trying to punish Britain and German companies asking what are they just nuts in Brussels? Britain is the BIGGESTmarket for Germany cars in Europe. We have building uncertainty in Southern Europe. We have the head of Australia playing the game of musical chairs. We have new political parties emerging in Canada and Ireland. We have private debt concerns in China. We have South Africa following the mistakes of Zimbabwe and we have major change sweeping the Middle East. The discontent in Iran is building toward yet another revolution and in Japan, Abe Economics is failing. South America is in turmoil which has spread even to Mexico.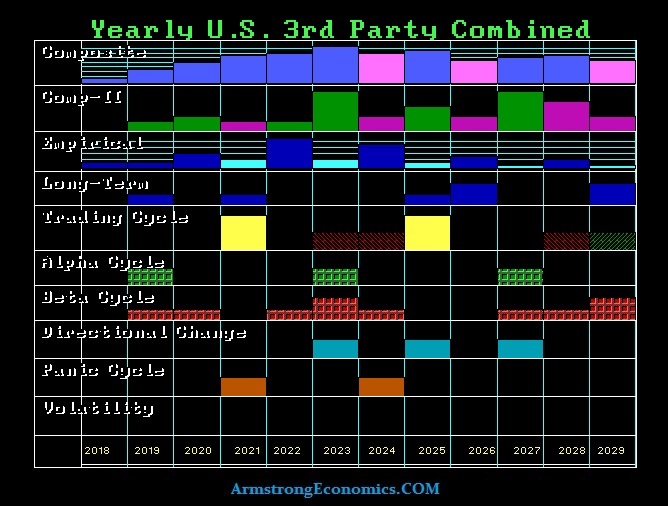 In all honesty, throughout my career, there have been places that are in turmoil and it was crystal clear where capital would move. I honestly have to say I have NEVER witnessed a period quite like this. There is no place that is a safe haven at this point. The entire world is just coming unglued. All we can do is now rely on the computer for personal opinions will be probably the most dangerous things upon which to base forecasts.
My concern about US politics stems from our computer. Here is the array on 3rd party trends out into 2029. The people who hate Trump so much may be crying later if he is forced out for they will find their lives completely destroyed economically if confidence in government collapses as they try to put in one of their own career politicians. We have a Panic Cycle arriving in Politics in 2021 and again in 2024. The presidential elections will be 2020 and 2024. Note that both Panic Cycles are aligned with these events. I am NOT joking about blood in the streets. Those who hate Trump so much right now will be the very people hunting others who disagree with them. It will not take much to turn them extremely hateful – that is 100% always the case throughout history.
https://www.armstrongeconomics.com/international-news/politics/deep-state-using-discredit-strategy-to-drive-trump-from-office-to-what-end/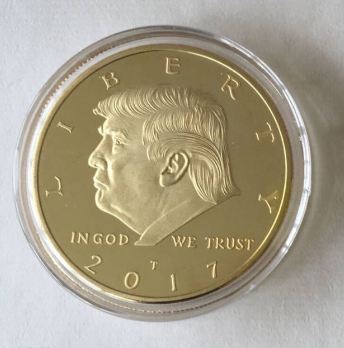 QUESTION: With Bob Woodward joining the plot to overthrow Trump, do you think he can survive?
KA
ANSWER: No. Woodward says he recorded all his interviews. I do not see him as just making this up with a personal opinion. That does not say what he has been told is true. It is unlikely that what Woodward was told was the truth. This is the Deep State. Nobody would take a job in the White House and then deliberately undermine the administration. This is somehow connected to other efforts and is not wholly independent. Woodward may be a pawn in a larger game here to overthrow Trump – he just does not know the game behind the curtain. He thinks this is like trying to investigate Nixon and reliving his past. Sorry, it's not that simple anymore.
As said before, the prevailing view behind the curtain was that Kennedy was assassinated by the CIA because he would not authorize a Vietnam War. He was angry about their failure in Cuba. When the Soviet Union fell, files became available. A memo from December 1st, 1966 reported that the Russians believed there was a plot to assassinate Kennedy from within the U.S. government. Today, the Democrats want to invade Russia because they released Hillary's genuine emails. Back then, Oswald was blamed on Russia but nobody called for war as they do today.
Many people saw the Warren Report on the Kennedy Assassination as a cover-up. To remove Trump, I seriously doubt they would take that approach. That means the only way to remove Trump is to discredit him to such an extent that they can somehow justify invoking the 25th Amendment for they might not be able to even prove a case in a public trial in the Senate for impeachment given that Trump would probably press all the way. They do not have the evidence of Russian collaboration so Mueller is prosecuting people for taxes and anything he can find other than what he was appointed to investigate.
If we assume what Woodward was told was exaggeration or lies to turn him into an unwitting pawn in this chess game, then with the New York Times publishing the anonymous Op_Ed (Extremely unusual), seems to be connecting the dots that there is really a very serious coup to overthrow Trump taking place behind the curtain. Perhaps they will try to put together a case that he should just resign or be replaced under the 25th Amendment since there is no proof of a conspiracy with Putin. They cannot risk a public trial in the Senate on this Russian nonsense. They do not want to assassinate him. That leaves murdering him through a fake accident by car or plane. An assassination would make him a hero and they would hate the idea of a $1 coin with Trump on it.
The Kennedy assassination cleared the way for the Vietnam War. Is the Deep State trying so hard to remove Trump to launch a war with Russia? That is appearing more and more the drive behind this strange internal coup against Trump. You have to also understand that Trump is an outsider, but the people who took positions in the White House were career bureaucrats. I even knew some who went for interviews for key roles so I am not making speculation or an opinion. I even spoke to people who were interviewed to work in the White House. The interviews were career Republican bureaucrats part of the very "swamp" Trump promised to drain. The way the Democrats are acting with this hatred of Russia makes it seem they want war because their weapons are warning expiration label – "Best used before 2020."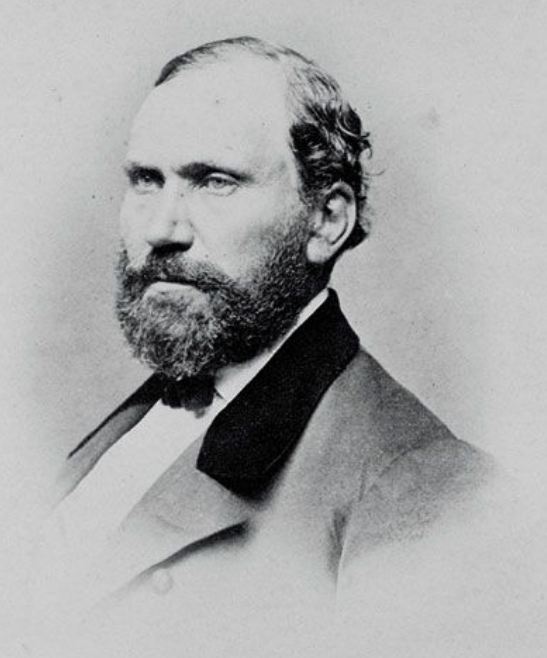 We have not seen such political intrigue since the Civil War. Ironically, despite calling Trump a racist, the only President who inspired such violence and hatred on the same level as Trump was Abraham Lincoln who was not merely an outsider, but he was someone intent on changing the economic structure of government – also draining the swamp. Lincoln also faced a deep swamp of political intrigue and corruption and plots to assassinate him.
The issues between Trump and Lincoln are not the same on the surface. Oh, there will immediately be people that get angry at that statement and say Lincon was the emancipator. Forget the slogans. You need to pick up the rug and look closer. Did the South just want to oppress blacks or was there money at stake? We are talking about labor costs! What is the same between Trump and Lincoln is that both wanted to change the system for different reasons.
There is nothing that Trump has done that would threaten national security. This plot against Trump in part is about keeping the trade agreements in place for you will find too many hidden links to people who like things as they are. There are American manufacturers who do not want to bring jobs back because of pensions and healthcare benefits are far too disruptive and costly. This contributes to the trend for replacing pension hungry union workers with robots. Some just prefer their overseas manufacture because taxes in the USA are far from stable. Trump lowers taxes and as soon as the Democrats retake the White House, they rise again. This is not a stable economic environment in which to make long-term business plans.
In the case of Lincoln, there were so many death threats against him they stopped counting. Ending slavery would ALSO drive the cost of labor higher in the South. The security concerns with Lincoln led to the hiring of a detective who could pose as a Southerner to infiltrate the conspiracy that was developing to kill Lincoln before he was sworn in on his way to Washington. That man was Allan Pinkerton who wrote that "opposition to Mr. Loncoln's inauguration was most violent and bitter." The South looked at ending slavery from an economic perspective not so different than companies who do not want to bring overseas jobs back to America for similar reasons today.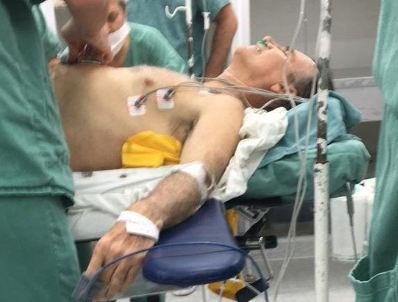 In Brazil, the man leading the Polls they call the Trump of Brazil has encountered the same response. The opposing forces just attempted an assassination to stop him from changing the system. Jair Bolsonaro will survive, but he was the leading candidate in Brazil's presidential elections. He was stabbed during a campaign rally last week. There are many people who are beginning to emerge around the world who have been inspired by Trump to upset the establishment. Taking down Trump may also have an important message to others who think they can change the system.
I do not know how, but it seems I strangely end up knowing so many people in all the key places. Trump would not agree to such a move to wage war on Russia. The meeting of Trump Jr with the Russians at Trump Tower was a rouse promising dirt on Hillary. The main purpose was to inform Trump that there were Americans who interfered in the Russian 2000 elections and tried to blackmail Yeltsin after convincing him to steal money from the IMF loans.
The New York Times reported: "Prosecutors with the United States attorneys' offices in Manhattan and Brooklyn noted that the money laundering scheme at the Bank of New York involved unlicensed transmissions of about $7 billion that originated in Russia, passed through American accounts, and then moved into other accounts worldwide." They further reported that the money was the result of "possible corruption among Russia's business elite and officials of the Kremlin." (NY Times,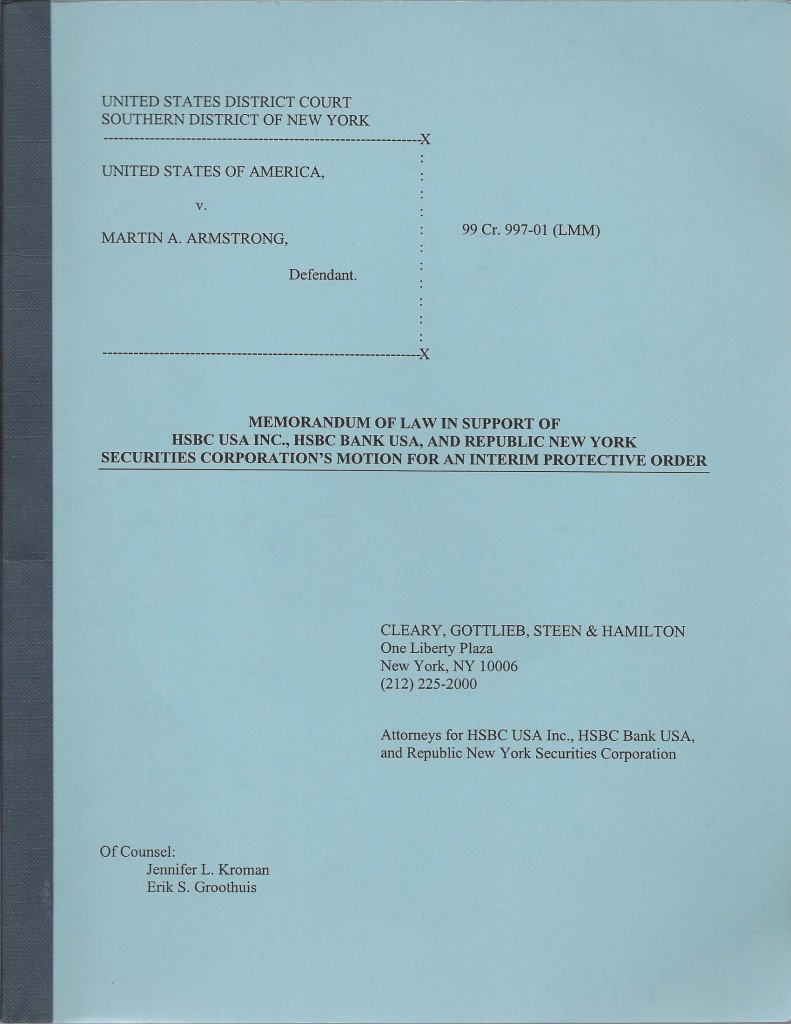 Now, to further all of these coincidences, one of the lawyers involved in the Trump Tower meeting was Scott Balber, who also worked on my case.  Who was the US Attorney on my case? James Comey. Now to really make it interesting, during April 2000 there was a Reverse Proffer session between me and the prosecutor Richard Owens. Owens had the audacity to say we know you didn't steal any money but we won't drop the charges. We will release you if you just plead to a conspiracy with Edmond Safra was his offer. Since the only way to get $1 billion out of a bank is to write a check or wire the money out, I said no shit!. That's why the bank had to plead guilty and repay the money. The bank stole the money and I had no restitution. They had even the audacity to impose a completely illegal GAG ORDER on me to prevent me from helping my clients against the bankers. Lawyers cannot believe that one. There is just no rule of law in New York City. They will do whatever it takes to protect the bankers. It is just beyond corruption – it is outright treasonous.
I then said there was no way I would agree to say I was in league with a conspiracy with Safra and the New York bankers. I laid the whole thing out about the attempt to blackmail Yeltsin and why the prosecutors could not get past the Minister of Interior of Russia to trace the money. I said absolutely no way I would put my family at risk saying I had anything to do with Safra.  They would not go to trial fearing what I knew and they would not drop the charges and admit they made a mistake. So until I got into the Supreme Court, it became just a Mexican standoff. They tried to kill me, but I was in the hospital in a coma for three days and to their shock I survived.
CNN had even confirmed that the money was stolen from the IMF and later that was completely dropped and they pretended the money was a ransom for a Russian businessman.
CNN Russian money laundering probe widens – Aug. 26, 1999
CNN Theft of IMF Money – Sep. 1, 1999
CNN BNY dismisses second exec in fraud case – Sep. 2, 1999

Everyone is supposed to be entitled to a FAIR and PUBLIC Trial. Judge Lawrence McKenna was doing his best to protect me. The government went to the Chief Judge and had him order to take my case away from Judge McKenna and handed it to Judge John F. Keenan. I am supposed to have the right to object which I was denied. Then the government sealed my docket sheet so neither I nor the public will ever know what they said even as late as 2013. I believe all of these sealed documents go directly to the Russian connection. I can only suspect that they pulled the National Security card out because they could never allow me to get on the stand and reveal the entire Russian connection. What is on this blog is not the mainstream press. When it makes the nightly news, then you have the Senate investigations.
Now if you really think everything is a coincidence, I do not know what to say. Trump clearly knew what took place in 2000 because he was briefed. This is why the Deep State is so desperate to drive him from office. Trump stood there and knew what Putin wanted. There was no surprise. Look at Trump's face when Putin asks to interrogate Americans. Then the Senate strangely passes a unanimous (98-0) resolution that Putin cannot interrogate any American. CNN spins this as Trump supports Putin. So is the glass half full or half empty? Why can Mueller demand to question Russians but somehow Russians are so dishonest they cannot question Americans? What are they hiding? Very Strange.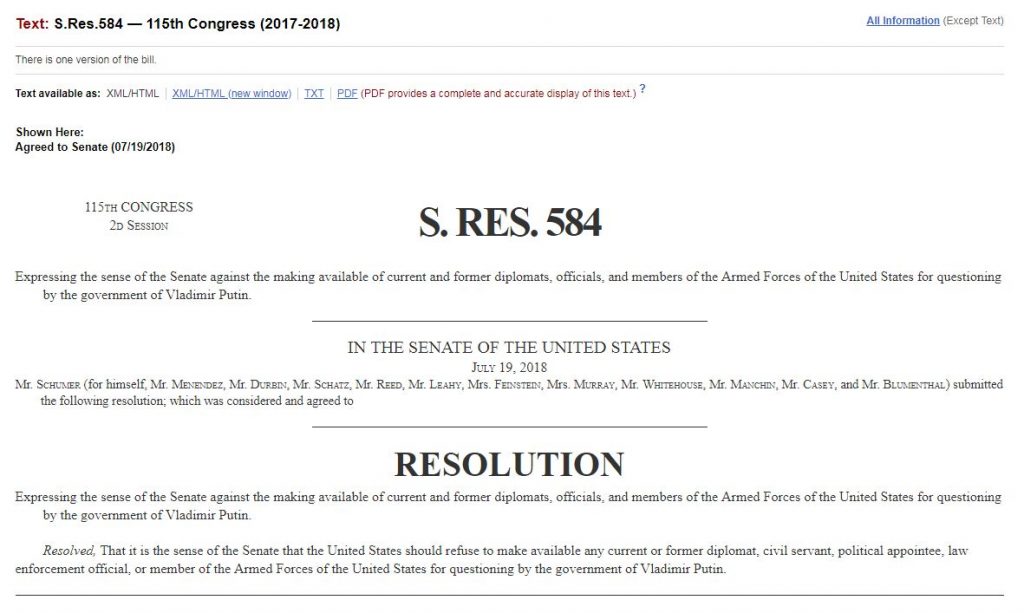 The resolution was brought by three Democratic Senators: Minority Leader Chuck Schumer, New Jersey's Bob Menendez, and Hawaii's Brian Schatz. Chuck Schumer is, of course, protecting New York City and the same people I faced and he protects the banks. Menendez was indicted on corruption charges. Who was President in 2000 when this manipulation into the Russian elections was staged? Bill Clinton. Putin also named besides Bill Browder, Ambassador Michael Anthony McFaul to Russia who served as the United States Ambassador to Russia from 2012 to 2014 during the Obama Administration. Very curious that Chuck Schumer would rally to protect anything from the Democrats.
If the Democrats were hacked by the Russians, there are no allegations that the Russians altered any email or manufactured any of the information that came out. Did Chuck Schumer organize this resolution to prevent any evidence that Democratic Administrations attempted to interfere in Russian elections? If there is nothing to hide, then let Putin question and in return Mueller gets to question Russians. Why the smoke-screen?
Now watch Browder the night before the Putin meeting. Why did Fox even ask him to be on to comment about a President meeting with Putin? Why is Browder trying to keep the negative image of Russia? He knew what Putin would ask for to interrogate him? There have been those who alleged that it was Browder who had Magnitsky killed in a Russian prison because he would give Putin the evidence of who was behind the plot to blackmail Yeltsin. Some have alleged that Browder agreed to work with the CIA to avoid tax charges. Nobody seems to know the truth behind that curtain. Why would Browder go on TV as a "FORMER" American who resigned his American Citizenship to avoid taxes appear to speak out against a US president meeting with Putin when he is no longer an American, to begin with?
Trump is being driven from office because he is an outsider, but he seems to stand in the way of a higher agenda as did Kennedy and Vietnam. Between the New York Times OP_ED and Woodward's book, it seems that the bureaucrats are out to drive Trump from office using the discredited strategyrather than a fake assassination that nobody really believes. Of course, they can stage the classic fake accident by plane or car. Interesting food for thought.
I suppose we will see if they remove Trump and we suddenly go to war history will repeat. Yes, they are working night and day to drive Trump from office. This is why I am deeply concerned about what comes AFTER Trump. There are way too many people working together from every possible angle to remove him from office. They get the fools to cheer but they may be crying later. There is an agendahere that is not exposed and the press will never protect the people or the nation any more.
---
https://www.forbes.com/sites/jamesmarshallcrotty/2012/03/01/most-college-grads-cant-find-work-in-their-field-is-a-management-degree-the-answer/#4f297f771055
60% Of College Grads Can't Find Work In Their Field. Is A Management Degree The Answer?