—-
Q admitted that they had to put out disinformation at times for operational reasons.
—-
—-
—
https://chemtrailsnorthnz.wordpress.com/2017/05/07/chem-webs-in-thames/
https://chemtrailsnorthnz.wordpress.com/2010/02/04/polymer-fibers-rained-from-the-sky-in-stratford/
https://pubs.rsc.org/en/content/articlelanding/2008/ee/b809074m#!divAbstract
https://www.ncbi.nlm.nih.gov/pmc/articles/PMC2774469/pdf/nihms142077.pdf
Electrospun Silk Biomaterial Scaffolds for Regenerative Medicine
https://www.ncbi.nlm.nih.gov/pmc/articles/PMC3586336/
Electrospun Nanofibers for Regenerative Medicine**
https://www.ncbi.nlm.nih.gov/pubmed/28777535
Electrospun Nanofibers: New Concepts, Materials, and Applications.
https://www.sciencedirect.com/science/article/pii/S136970210671389X
Electrospun nanofibers: solving global issues
References
Microfibers and Method of Making, 110 (2000), p. 588

Pike R.D.

Superfine microfiber nonwoven web, 935 (1999), p. 883

Reneker D.H., et al.

Process and apparatus for the production of nanofibers, 382 (2002), p. 526

Tseng A.A., et al.

J. Vac. Sci. Technol. B, 23 (2005), p. 877

Wouters D., Schubert U.S.

Angew. Chem. Int. Ed., 43 (2004), p. 2480

Huie J.C.

Smart Mater. Struct., 12 (2003), p. 264

Faul C.F.J., Antonietti M.

Adv. Mater., 15 (2003), p. 673

Whitesides G.M., Boncheva M.

Proc. Natl. Acad. Sci. USA, 99 (2002), p. 4769

Zhang S.

Biotechnol. Adv., 20 (2002), p. 321

Ramakrishna S., et al.An Introduction to Electrospinning and Nanofibers

World Scientific Publishing, Singapore, 117 (2005)

Yarin A.L., et al.

J. Appl. Phys., 89 (2001), p. 3018

Morton W.J.

Method of Dispersing Fluids, 691 (1902)

Doshi J., Reneker D.H.

J. Electrostat., 35 (1995), p. 151

Bognitzki M., et al.

Adv. Mater., 13 (2001), p. 70

Bognitzki M., et al.

Polym. Eng. Sci., 41 (2001), p. 982

Boland E.D., et al.

J. Macromol. Sci. A, 38 (2001), p. 1231

Xu C.Y., et al.

Biomaterials, 25 (2004), p. 877

Katta P., et al.

Nano. Lett., 4 (2004), p. 2215

Dersch R., et al.

J. Polym. Sci. Part A, 41 (2003), p. 545

Li D., et al.

Adv. Mater., 16 (2004), p. 361

Sundaray B., et al.

Appl. Phys. Lett., 84 (2004), p. 1222

Teo W.E., et al.

Nanotechnology, 16 (2005), p. 918

Teo W.E., Ramakrishna S.

Nanotechnology, 16 (2005), p. 1878

Bini T.B., et al.

Nanotechnology, 15 (2004), p. 1459

Telemeco T.A., et al.

Acta. Biomater., 1 (2005), p. 377

Kidoaki S, et al.

Biomaterials, 26 (2005), p. 37

Laurencin C.T., et al.

Annu. Rev. Biomed. Eng., 1 (1999), p. 19

Ma P.X., Zhang R.

J. Biomed. Mater. Res., 46 (1999), p. 60

Fertala A., et al.

J. Biomed. Mater. Res., 57 (2001), p. 48

Xu C.Y., et al.

Biomaterials, 25 (2004), p. 877

He W., et al.

Tissue Eng., 11 (2005), p. 1574

Yang F., et al.

Biomaterials, 26 (2005), p. 2603

Venugopal J., Ramakrishna S.

Tissue Eng., 11 (2005), p. 847

He W. et al., unpublished results

McKnight T.E., et al.

Nanotechnology, 14 (2003), p. 551

Murthy N., et al.

J. Control. Release, 89 (2003), p. 365

Murthy N., et al.

Bioconjugate Chem., 14 (2003), p. 412

Cha D.I., et al.

J. Appl. Polym. Sci., 96 (2005), p. 460

Fujihara K., et al.

Biomaterials, 26 (2005), p. 4139

Smith L.A., Ma P.X.

Colloid Surf. B, 39 (2004), p. 125

Gibson P., et al.

Colloid Surf. A, 187-188 (2001), p. 469

Ramakrishna S. et al., unpublished results

Ma Z., et al.

J. Membrane Sci. (2005)

Malle K.G.

Sci. Am., 274 (1996), p. 70

Kaur S., et al.

Int. J. Nanosci. (2005)

Gouma P.I.

Rev. Adv. Mater. Sci., 5 (2003), p. 147

Ramanathan K., et al.

J. Am. Chem. Soc., 127 (2005), p. 496

Wang X., et al.

Nano Lett., 2 (2002), p. 1273

Lala, N.L., et al., unpublished results

Nanotechnology Innovation for Chemical, Biological, Radiological, and Explosive (CBRE)Detection and Protection, The AVS Science and Technology Society (2002)

Gibson P.W., et al.

AIChE J., 45 (1999), p. 190

Gibson P., et al.

J. Coated Fabrics, 28 (1998), p. 63

Basic Research Needs For Counter TerrorismWorkshop Report, Office of the Basic Sciences

US Department of Energy (2002)

McCreery M.J.

Topical Skin Protectants, 607 (1997), p. 979

Speck J.C.

Polychloro-7,8-Disubstituted-2,5-Di-imino Glycoluril for use as an anti-vesicant, 885 (1959), p. 305

New York Merchantile Exchange, www.nymex.com/index.aspx

Choi S.W., et al.

Adv. Mater., 15 (2003), p. 2027

Choi S.S., et al.

Electrochim. Acta, 50 (2004), p. 339

Kim J.R., et al.

Electrochim. Acta, 50 (2004), p. 69

Drew C., et al.

J. Macromol. Sci. A, 39 (2002), p. 1085

Song M.Y., et al.

Nanotechnology, 15 (2004), p. 1861

Song M.Y., et al.

Synth. Met., 153 (2005), p. 77

Song M.Y., et al.

Appl. Phys. Lett., 87 (2005), p. 113113

O'Regan B., Grätzel M.

Nature, 353 (1991), p. 737
https://rense.com/general60/fibers.htm
Chemtrails And Aerosol Fibers
Rain On Texas Town 
From Lisa
12-6-4  
Dear Jeff,

 

Here is an email I sent to Carol Carnicom along with some photo attachments. There are nine pictures all together and yahoo only allows 5 attachments, so I will be sending them in two different emails.

 

My family and I recently moved from the Dallas area in hopes that a small town atmosphere would lessen the impact of this stuff. I was completely wrong in my thinking, for it has only gotten worse. We are not far from Bush's Crawford Ranch. As I mention in the letter below, please feel free to contact me. I only wish my photos captured how truly hideous this scene was.

 

The below was sent to Carnicom on 12-06-04:

 

I had showed the photos I sent you to some friends of mine, and they suggested I pass them on to Rense or someone who would have an interest. I remembered I had corressponded with you in the past and thought maybe Cliff would be interested.

 

I live in Hewitt Texas, which is a few miles south of Waco. These pictures were taken from an elementary school parking lot and some from my own yard.

 

It seems every day around here is a "spray day." On some days, though, this stuff literally rains down from the sky. I've seen it hanging for miles on the light posts along the highway.

 

It's sad that I have to question whether my son should go out to play or whether to walk the dog. I've even thought to wear gloves to open the mailbox.

 

Needless to say, if samples were ever needed or further investigation into this should be warranted, I would be a willing contact.

 

Thank you for your time.

Sincerely,

Lisa
Chemtrails And Aerosol Fibers Rain On Texas Town

 

Comment

Jim Tanner

12-7-4

 

Dear Jeff,

 

I am a Texas Field Biologist. I do not see anything in the "aerosol fibers" photos that lead me to conclude that these fibers are anything more than the structures that immature spiders use to move away from the area where they were hatched.

 

I am reminded of an evening in the 1960's when the college kids in the biology department were awed by this wonder of spider wizardry. The professors pouring out of the building at the same time hardly gave it a glance.

 

While I do not see it in these pictures–Texas in the Waco area had a good crop of cotton this year-if Lisa were to drive by a cotton gin, she could find lots of "aerosol fibers" around there, too, though they would be gray and fuzzy.

 

I always enjoy reading your site.

 

 

Comment

From Clifford E Carnicom

12-8-4

 

Hi Jeff,

 

I will be attempting to make contact with Lisa on this subject. I have not yet received the photographs by email I but anticipate that this will take place in due time. I thank you and Lisa for the posting of this dramatic material. Please let Lisa (and the public) know that, with her permission, these photographs will be included within the revision of the documentary that is now underway. The First Edition of Aerosol Crimes should be available at the turn of the year; currently a preview version is available. These photographs again demonstrate the need for the public to directly confront the administrator of the United States Environmental Protection Agency for that agency's refusal to have these "fibers" identified on behalf of the public welfare. Many thanks always for all of your work.

 

Clifford E Carnicom

 

 

 

Comment
From Burt Brown
12-9-4

 

Hi, Folks…

 

The excellent photos of "aerosol fibers" posted are actually what are known as "balloon spiders." These are quite common in the southern U.S. and I remember them from my childhood back in the 1960's. We thought they were the "angel hair" that was reportedly seen floating down from some UFOs of the period. There was a mass of the fibers about two years ago around here and you could barely drive without pieces catching on some part of your car.

 

Everyone should look up balloon spiders on the net and they will see details and similar photographs. The spiders are just borne and extremely small, looking like dark lint particles in the fibers. The little guys spin the huge amounts of silk to catch in the wind and move them to less populated areas where they have less competition from their huge numbers of siblings. Large globs of the material can often be seen floating hundreds of feet in the air and hanging from trees and telephone poles like brilliant white Spanish Moss. Chemtrails are real, we have them here in Mississippi a lot, but this particular outbreak of "aerosol fibers" is purely natural.

 

Burt Brown
Weather Modification Patents
Geoengineering Patents
Read more: Hurricane Hacking: The Department of Homeland Security enters the weather modification businessINVENTORS:

BOWERS, JEFFREY A. (KIRKLAND, WA, US), CALDEIRA, KENNETH G. (CAMPBELL, CA, US), CHAN, ALISTAIR K. (STILLWATER, MN, US), GATES III, WILLIAM H. (REDMOND, WA, US), HYDE, RODERICK A. (REDMOND, WA, US), ISHIKAWA, MURIEL Y. (LIVERMORE, CA, US), KARE, JORDIN T. (SEATTLE, WA, US), LATHAM, JOHN (BOULDER, CO, US), MYHRVOLD, NATHAN P. (MEDINA, WA, US), SALTER, STEPHEN H. (EDINBURGH, GB), TEGREENE, CLARENCE T. (BELLEVUE, WA, US), WOOD JR., LOWELL L. (BELLEVUE, WA, US)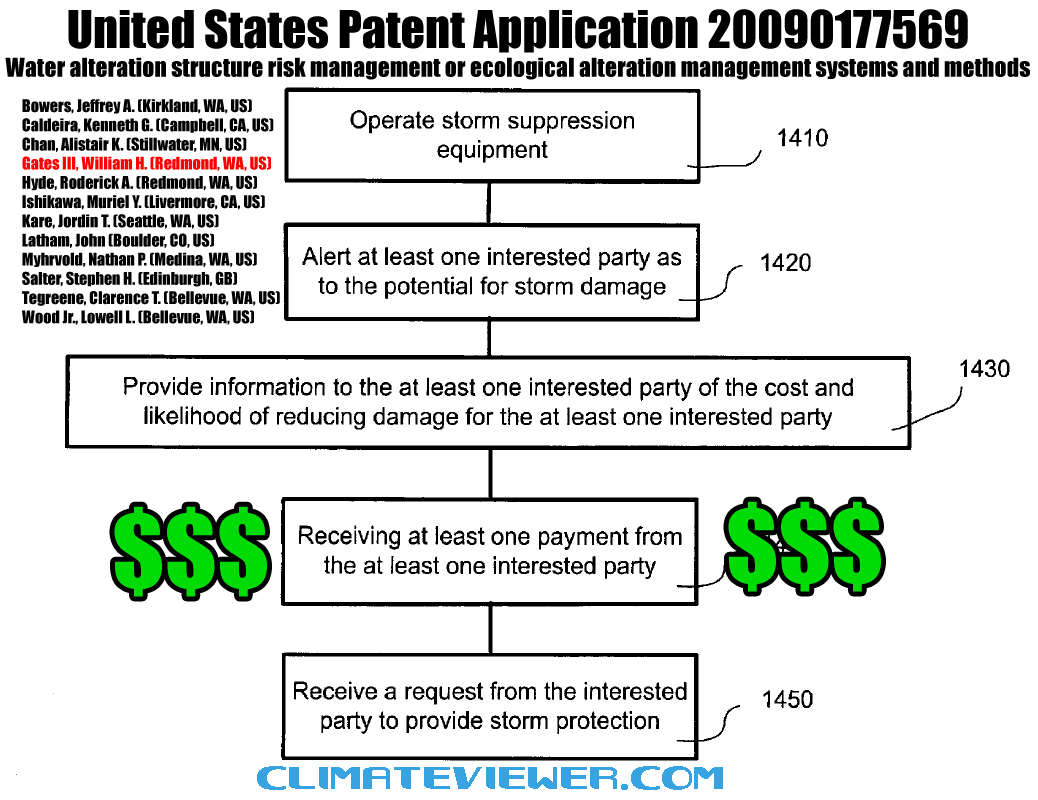 A DEVICE SUITABLE FOR RETENTION IN A NASAL PASSAGE OF A RUMINANT, THE DEVICE BEING ARRANGED TO PASS A RUMINANT EXHALATION, THE DEVICE INCLUDING A FIRST STRUCTURE CONFIGURED TO OXIDIZE METHANE GAS IN THE RUMINANT EXHALATION, THE DEVICE BEING FURTHER ARRANGED TO PASS PRODUCTS OF THE OXIDIZED METHANE GAS TOWARD A NASAL PASSAGE EXIT.
Alert friends in Victoria, Australia, have reported numerous sightings of the same phenomenon in just the past week ( May 1st thru to the 7th, 2017 )
I am observing these fibers regularly here in North Canterbury, and record my sightings on camera.
Patents for electrospun nanofibers in the years 2000, 2002 and 2003 can be found here:
https://climateviewer.com/2014/03/24/geoengineering-weather-modification-patents/
https://www.naturalnews.com/2017-09-19-climate-change-science-implodes-as-ipcc-climate-models-found-to-be-totally-wrong-temperatures-arent-rising-as-predicted-hoax-unraveling.html
In effect, the current global warming software models used by the IPCC and cited by the media wildly over-estimate the warming effects of CO2 emissions. How much do they over-estimate warming? By about 50%.
In other words, the climate change threat has been wildly overstated. The fear mongering of Al Gore and the government-funded science community can truly only be described as a "junk science hoax."
Climate alarmists suddenly find themselves admitting they were wrong all along
https://www.naturalnews.com/2017-10-30-all-the-biggest-lies-about-climate-change-and-global-warming-debunked-in-one-astonishing-interview.html
http://www.newsparadigm.org/2018/08/18/wordpress-censors-multiple-websites-exposing-sandy-hook-as-a-staged-school-shooting-psyop-b/
—-
https://divinecosmos.com/davids-blog/1221-4chan-wikileaks/3/
FBI / 4CHAN ANONYMOUS INSIDER RESURFACES ON MARCH 5TH
On March 5th, the FBI / 4Chan insider again granted an interview to Victurus Libertas.
There wasn't a whole lot of new intel here, and we will only quote part of it. Clearly, there was disappointment about the arrests not proceeding as quickly:
The People outnumber the Government 300 to 1. It's a numbers game.
We expected high-level arrests to happen weeks ago, but discovered the bee keepers had interfered at the highest levels.
There is an internal war within our Government, as many know.
The Shadow State is like a vampire facing dawn. They do not go easily into sunlit areas….
THE ACCOUNTS ARE VERY SIMILAR
During the same exact timeframe where the FBI / 4Chan souce was telegraphing mass arrests, the TBR News insider was revealing the same things:
Washington, D.C. February 18, 2017: "One of the most prolific of the anti-Trump mainline news media is the Washington Post.
At one time, the Post was a powerful national influence on the American political scene.
With the advent of the Internet and its presentation of a wide spectrum of genuine news, the Post, and its equal, the New York Times have rapidly lost both influence and paid subscribers.
The Post was bought by Jeff Bezos, a wealthy owner of Amazon and who, after purchasing the Post from the Graham family, got a multi-million dollar contract to work with the CIA.
Between Bezos and Soros, the media has been doing its best to wreck the presidency of Donald Trump.
Why are they interested in so disrupting the American political and social scene?
Trump is a loose cannon in their minds because he is popular with a very large segment of the American public.
The economic oligarchs who basically run the American political institutions do not like Trump because they cannot buy him.
Washington, D.C. March 14, 2017: ""One of the coming releases of highly negative culled email finds is a truly disgusting compendium of top American political, business and social leaders' downloading and participation in pedophilic pornography.
The viewers, and participants include: Two former Presidents, sixteen Senators, thirty five Congressmen, seventy-seven top bureaucrats, fifty-two bankers and other leading businessmen are topics of this file.
[This is] a file replete with pictures of the perps that would be forbidden on XHamster, the Ukrainian pornographic site.
An advanced posting of this filth has been circulating, via the Deep Internet, to various interested people and when, not if, it goes public, it will put the Podesta papers to shame.
It will also put a number of the nation's top leaders to even worse shame.
The outraged public might well end up displaying the perverts in trees.
A Washington wind chime!"
Let's be clear that I have no interest in seeing "highly negative" and "truly disgusting… pictures… of this filth" with my own eyes.
I do, however, very much want to see this group, which is actively attempting to kill as many people as possible by any means necessary, finally be stopped.
These same people absolutely appear to have been behind the worst mass shooting in American history, according to this same FBI insider.
They are willing to do just about anything to try to distract us from their inevitable collapse.
This includes formally stating, through a source obtaining intel through Podesta, that "UFOs are Real." That just happened on October 11th.
Given everything we have heard, the revelation of warm, habitable caves in Antarctica could be another step in this same direction.
THE NEXT BIG STORY: WAS SETH RICH THE LEAKER OF PEDOGATE EMAILS?
As we saw just a few paragraphs back, the first major FBI insider leaks on 4Chan were on July 2nd, 2016.
This person referred to the FBI having "Clinton Foundation secret records", and said "There is enough for [Hillary] and the entire government to be brought down."
This included information on human trafficking — how "many politicians trade girls like cattle".
Eight days after the FBI insider revealed they had these documents on 4Chan, the DNC staffer who apparently leaked them was murdered.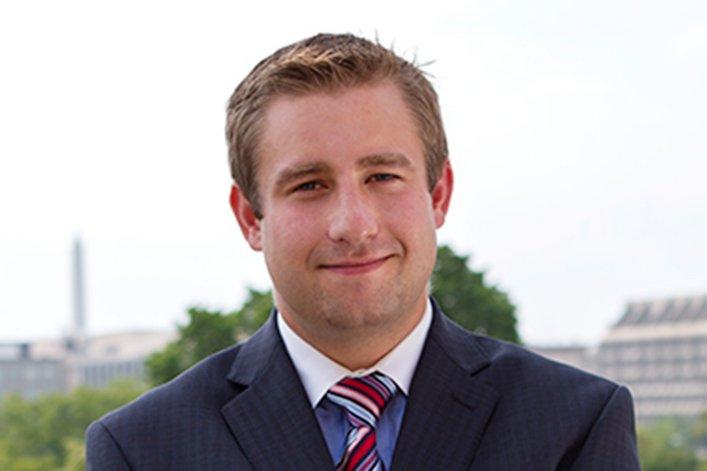 Seth Rich could well have been the next Edward Snowden, but sadly in this case he did not make it.
He was shot. Nothing of his was stolen. He was brought to the hospital with a good chance of survival. They expected him to make a complete recovery.
Suddenly, the DNC staff came in, with all their own people, kicked out all the medical staff and locked it all down. When they finally emerged, Seth Rich was dead.
Our own insiders have said this was a badly botched job by the Cabal-controlled elements of the FBI. This still has the potential to become a huge, huge story.
THE STORY FIRST BREAKS ON FOX NEWS AS OF MAY 16TH, 2017
As much as I have voiced disgust of Fox News on this site, it does appear that they sided with the Alliance some time around the 2016 election — at least partly.
This is a war, and the management of this network decided not to keep supporting the side that was obviously losing — and cut some kind of deal.
The punishment from the Cabal was severe, leading to well-deserved criminal charges against Roger Ailes, Bill O'Reilly and others for sexual harassment.
Like it or not, Fox was the first to interview a private investigator hired by Seth Rich's family named Rod Wheeler.
In this groundbreaking interview, Wheeler said Seth's murder was an inside job.
…
This story went wild in the alternative media, and this article by Claire Bernish on May 18th, 2017 is particularly noteworthy if you are looking for more.
If this is true — and apparently the proof already exists — it utterly destroys the idea that these emails came from "the Russians."
That means this dizzying nightmare of truth journalism being censored by Apple, Facebook, Google, YouTube, Twitter, et cetera as "Fake News" is a big joke.
CRAZY STUFF
I have completely stopped all audio work other than Coast to Coast and Jimmy Church, as no one else has adequate protection in place to stop the stealing.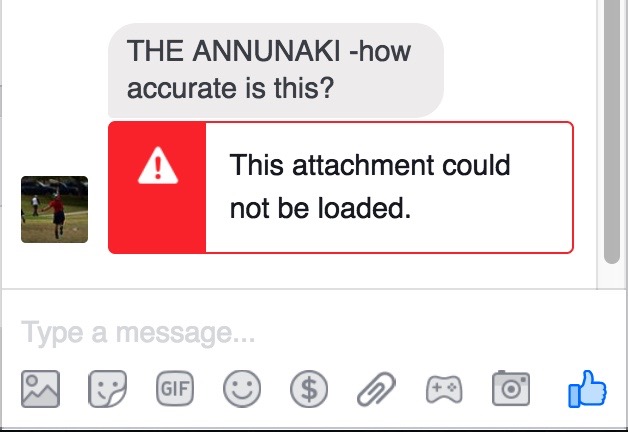 Most of the stuff people try to send me on Facebook says "this attachment could not be loaded."
According to Corey Goode and other insiders, all of this blatant, in-your-face censorship was intended to stop Pedogate from going any further.
Any time you type in a truth journalist's name on YouTube and look for keywords like "NEW," forget it. Unless you can find their real channel, it will not be new at all.
This makeshift lie about "Russian hackers" has been bought by some of the public, but most people see right through it.
They just don't want to face how ugly the truth really is.
FAMOUS HACKER KIM DOTCOM CONFIRMS SETH RICH WAS WIKILEAKS SOURCE ON FRIDAY
The next stunning development in this story came on Friday, May 19th, when the famous hacker Kim Dotcom confirmed Seth Rich was the Wikileaks source.
This was another event of seismic proportions. Its full ramifications may only just now be coming into view.
His exact wording was, ""If Congress includes #SethRich case into their Russia probe I'll give written testimony with evidence that Seth Rich was @Wikileaks source:"
Then after Sean Hannity publicly asked for more details, Dotcom released the following:
DID A VANITY FAIR ARTICLE THREATEN SETH RICH IN JANUARY 2016?
Hollywood locals know that no one gets into the Vanity Fair Oscars party for less than thirty thousand dollars per person, reserving it only for the elite.
I have noted extensive Cabal propaganda emerging from this magazine, and have published examples on this site in the past.
This included a super-creepy "museum exhibit" at this exact same time — on May 18th — where Katy Perry's head was presented on a platter, as if it were food: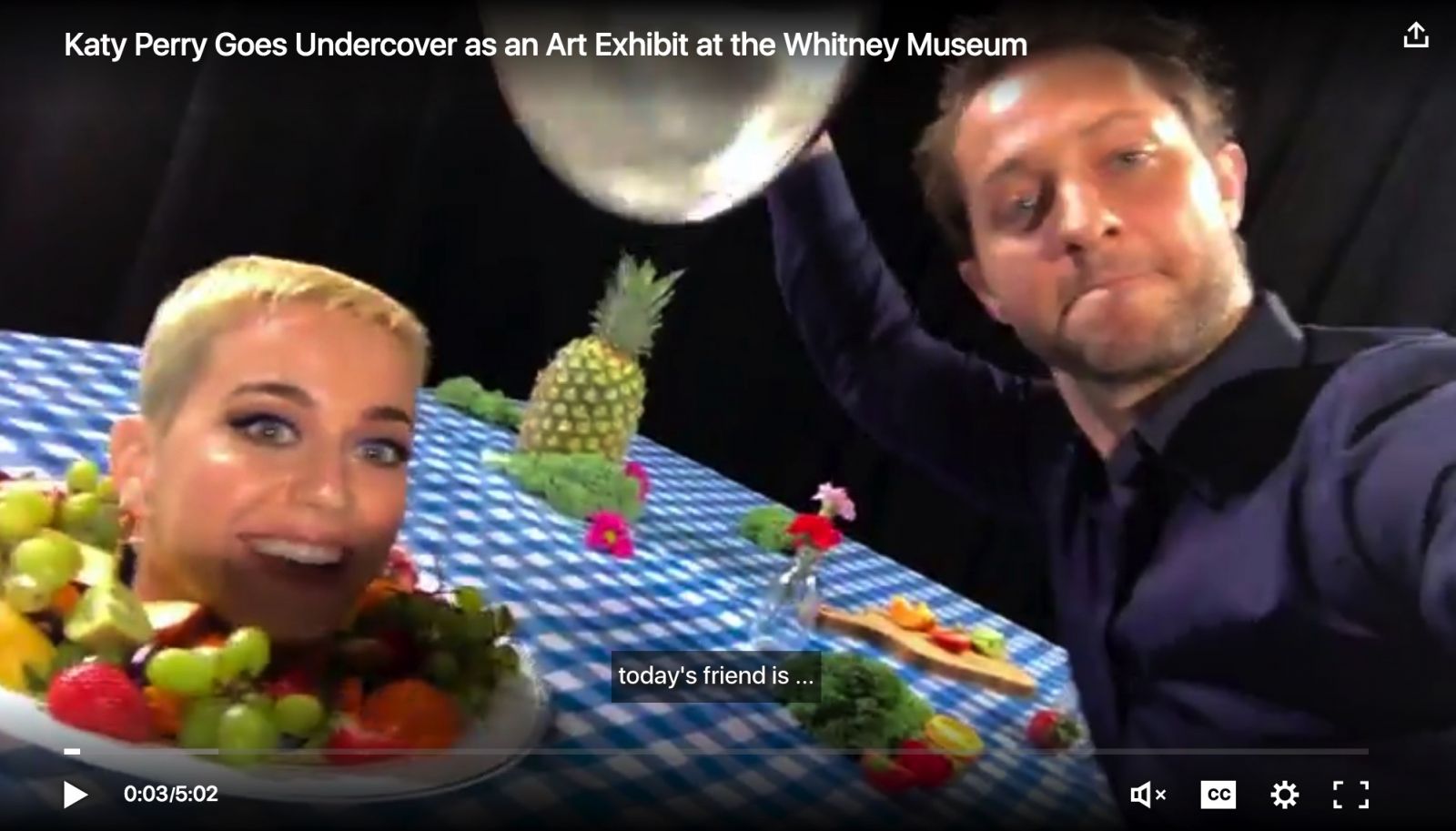 Once again, the Gateway Pundit broke this story of Vanity Fair's apparent threat as of Thursday, May 25th:
T. A. Frank… wrote a piece in January of 2016 published in Vanity Fair that appears more than sinister to many following the Seth Rich murder investigation.
Frank begins his article as follows:
For the second time in eight years, Hillary Clinton sees the Democratic nomination being pawed by a charming interloper, like a priceless vase grabbed by a panda.

She'd prefer to shoot the panda, but that could mean breaking the vase, and onlookers would object.

To make matters worse, Bernie Sanders, who leads Clinton in both New Hampshire and Iowa, has produced a new video ad, "America."

[This is] a wordless feel-hope montage that is awfully good, good enough that I can't help feeling both moved by it and resentful that it works on me.

Maybe shoot the panda.
The piece is creepy in and of itself because of the weird and sadistic references to shooting a panda.
But what really makes the piece creepy is that Seth Rich's alias on the Internet was panda!
Internet hacker Kim Dot Com confirmed that Seth Rich's alias on the Internet was panda.
The article goes on to show how the Vanity Fair author T. A. Frank was forced to write a Tweet dismissing the whole thing as a "coincidence."
Given everything that we now know, that does not seem to be the case.
The threat was put in writing as of January 2016. Seth Rich died that same July.
TWO DAYS LATER: INCREDIBLE ALLIANCE-DRIVEN DISCLOSURE ON HISTORY CHANNEL
Just two days after that dream, which rocked me to my core, Snowden journalist Glenn Greenwald announced a stunning disclosure on History channel.
That same night, Sunday, June 18th, featured the first installment of a four-part series entitled "America's War on Drugs."
I will let Greenwald tell you what was going on in his own words:
Starting Sunday night and running through Wednesday, the History Channel is showing a new four-part series called "America's War on Drugs."
Not only is it an important contribution to recent American history, it's also the first time U.S. television has ever told the core truth about one of the most important issues of the past 50 years.
That core truth is: The war on drugs has always been a pointless sham.
For decades the federal government has engaged in a shifting series of alliances of convenience with some of the world's largest drug cartels.
So while the U.S. incarceration rate has quintupled since President Richard Nixon first declared the war on drugs in 1971, top narcotics dealers have simultaneously enjoyed protection at the highest levels of power in America….
The first episode opens with the voice of Lindsay Moran, a one-time clandestine CIA officer, declaring, "The agency was elbow deep with drug traffickers."
Then Richard Stratton, a marijuana smuggler turned writer and television producer, explains,
"Most Americans would be utterly shocked if they knew the depth of involvement that the Central Intelligence Agency has had in the international drug trade."
Next, New York University professor Christian Parenti tells viewers,
"The CIA is from its very beginning collaborating with mafiosas who are involved in the drug trade, because these mafiosas will serve the larger agenda of fighting communism."
For the next eight hours, the series sprints through history that's largely the greatest hits of the U.S. government's partnership with heroin, hallucinogen, and cocaine dealers.
That these greatest hits can fill up most of four two-hour episodes demonstrates how extraordinarily deep and ugly the story is.
This only further underlined the significance of what my dream had just said: Something Very Big is Coming.
Any open, formal, public disclosure of the contents of this History channel documentary would be curtains for the Cabal.
Earlier in February 2017, Pablo Escobar's son revealed his infamous father was producing and selling drugs for the CIA all along.
What did the mainstream media have to say about this? Take a guess.
JULY 16TH: PENCE REFERENCES THE "FACE OF MARS"
Another strange development, and possible sign of impending disclosure, occurred on July 16th, 2017.
My dream had said that the coming disclosures would validate everything that Alex Jones and I have been revealing throughout our entire careers.
I have been educating people about the Face on Mars ever since I first found out about it in 1993.
On July 16th, Vice President Pence thanked NASA for "making science fiction science fact," and then made a very enigmatic comment.
Pence's speech was obviously well-rehearsed, and the wording very carefully chosen.
Although "the face of Mars" could simply be a strangely poetic reference to its surface, the story of the Face on Mars — and nearby pyramids — is also well known.
I have referenced it in The Antarctic Atlantis and other videos as well as featuring it again in The Ascension Mysteries, along with many other anomalies.
WILCOCK HAD BEEN THREATENED, WAS REMAINING SILENT
As all of these amazing stories were taking place, I was experiencing severe threats about coming forward in any way.
Corey Goode, an insider I have a weekly show with on Gaia called Cosmic Disclosure, was being massively attacked by what we came to call the Dark Alliance.
These attacks were highly overblown, exaggerated and at times completely fabricated, having nothing to do with the man I personally knew.
I was already not feeling good about jumping back in. I had not written a single thing on my website since April 29th, 2017.
The threats reached my front door on July 3rd, when a trusted insider conveyed a threat to me.
I was told that Corey would be "brought to the slaughterhouse" and I would be dragged into it with him unless I cut all cords and created a public divorce.
WHAT WAS COREY GOODE LEAKING?
In the second of these three articles, [Part I, Part II, Part III], we got to the core of the latest briefings Goode had received.
They are completely in alignment with everything else we have been discussing here, and are worthy of repetition:
Update Summary (Full update to come): I have recently had meetings with a highly placed contact. I met him in the FEMA Mass Casualties response course when I was still in the Texas State Guard.
He stopped talking to me when I began Cosmic Disclosure. He suddenly contacted me again right after the elections had concluded.
He shared a cluster of Intel with me before going dark again… Until now.
I had reported that there were teams of US Special Forces that were conducting "domestic surveillance and investigations" of a Satanic group.
[This is a group] that had infiltrated all aspects of government agencies and the military.
These Special Forces teams have been in place since the middle of the election cycle.
[DW: I have heard about these groups from other insiders as well. There are far more than you might think, and they are prepared to conduct strikes if necessary.
The teams are stationed in plainclothes near the centers of Cabal power — namely media, financial and governmental. And they are ready to go.]
–
The report states that the conspiracy involves the majority of powerful people within the UN, EU, US, State and local (City) power structures.
These government organizations are completely complicit in what is going on. All the way down to local Post Offices and Police Offices.
I have to tell you, this was a very creepy report.
These military investigators have expressed their shock and anger to their superiors as well as their desire to take them down.
They report that it is so systemic that they are at a loss of how to counter and defeat these people without a military coup.
This would involve US Special Forces and trusted "Military Contractors" that come from Alliance countries (And are already in place in the US).
Some of these Special Forces Investigators have been removed from the investigation because they are HIGHLY suspected as being involved in torturing and killing some of these low level "Pedo-Gate" suspects.
[DW: Although this is very unethical, it is not hard to see how an "alpha male" type could be horrified enough to do this as he learns the truth firsthand.
In facing this level of evil, we have to be very careful that we do not become the embodiment of that which we are fighting.]
The scope of this cult takeover of government is shocking to even the people that think they have seen it all, including myself.
These investigators can't figure out how the government was infiltrated to such a degree.
THINGS GOT REALLY BAD AT THIS POINT
Four days before I wrote this, on August 11th, 2017, the brakes had mysteriously failed on my car. Thankfully it only occurred just after making it down the mountain.
Bear in mind that my brakes went out BEFORE I had a chance to actually publicize this highly significant new intel.
This alleged attack was apparently part of Operation Snow White, as I came to find out.
This very same day, John De Camp, a former Nebraska state senator who exposed pedophilia better than just about anyone in The Franklin Cover-Up, was found dead.
This is another person the Cabal would definitely not want to have out there talking if anything like this were to break into mainstream news.
Sen. De Camp's work had eventually made its way to the front page of the Washington Times in a stunning headline:
If the Pedogate story was about to break loose, DeCamp would have been one of the best witnesses of all for any type of Congressional hearings.
This story also found its way into a stunning documentary called Conspiracy of Silence, which was censored from publication — but a copy was later found.
INCREDIBLE SUPPORT, INCREDIBLE LOSSES
Just four days after my brakes went out, my top insider Pete Peterson had his house seized and everything start to get thrown into dumpsters.
You rallied around him incredibly with a fundraiser that brought him over 50K of critically-needed funds, proving that you had our backs.
The ridiculously fake, contrived hate attacks from the Dark Alliance could do nothing to stop this outpouring of support for an American hero.
Just six days later, on August 21st, our equally valuable insider William Tompkins died from a brain bleed after a tragic fall.
Although Tompkins was 94 years old, this was a stunning and horrible loss. I was about to reconnect with him and had his number sitting on my desk.
This also occurred just hours before the total solar eclipse. His fall may have been "nudged" by some means as described before, at this symbolic time.
Very shortly thereafter, another insider we will call Paul had everything he owned stolen from him. A bullet was left on the countertop in his now-empty home.
I had just leaked Paul's information about the "Zombie Program" days before, and it appeared he was severely and immediately punished.
I was deeply traumatized by all of these events, the death threats, the property losses and the actual deaths of Marrs, Sen. De Camp and Tompkins.
THE HURRICANES WERE THE NEXT BIG THING
Shortly after all of these events took place, Houston got completely wiped out by a mega-hurricane — followed by Puerto Rico.
The financial losses that will ultimately be caused by these events potentially number in the hundreds of billions.
In both cases, these hurricanes were gigantic, and happened to steer precisely into areas that would cause maximum damage and financial loss.
At the same time, a Hollywood movie entitled Geostorm was about to launch on October 20th, in which satellite technology is used to control the weather.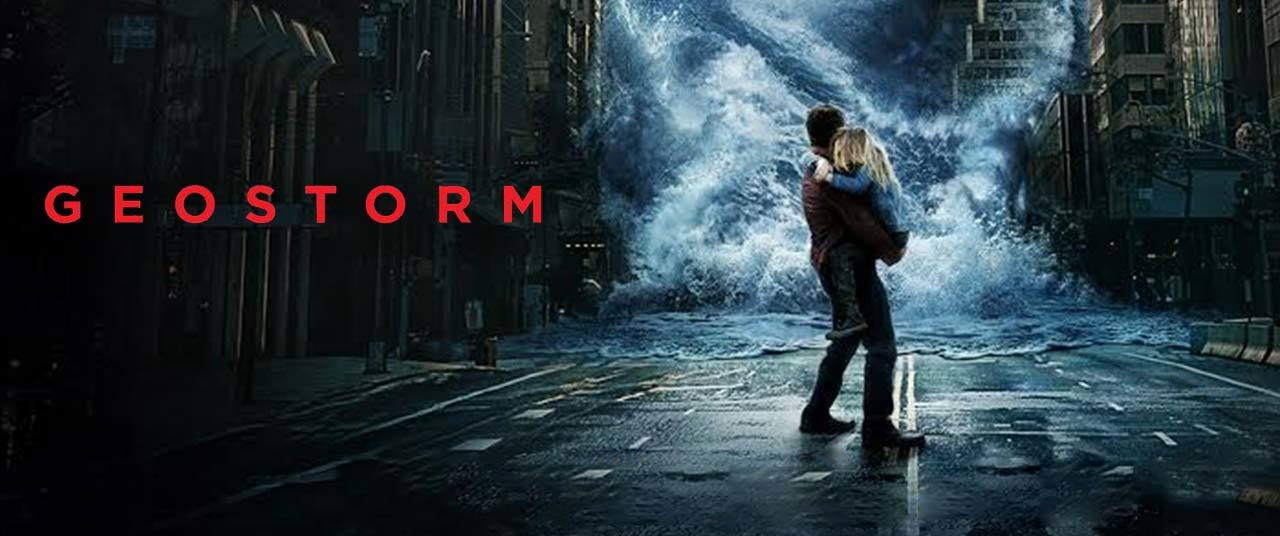 The satellites end up being overtaken and used to create mega-disasters — hence the name Geostorm.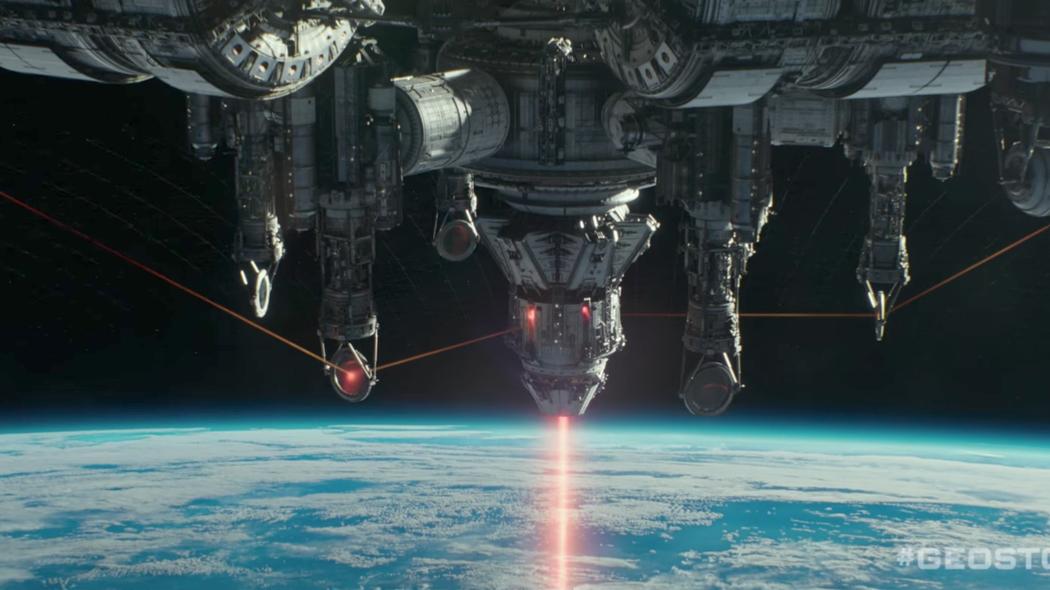 I did not mention the movie at the time, but I could see that with all we know about HAARP microwave technology, these hurricanes could have been steered.
This is another area where people who are not sufficiently informed could think this is impossible, ridiculous, et cetera.
Simply put, if you concentrate enough energy into a beam, you can create strong heat — which will create a high-pressure zone that steers weather systems.
Corey Goode and other intel sources confirmed this was happening. I alluded to this in Personal and Global Attacks Become Lethal, on September 23, 2017.
Both hurricanes appeared to be a direct attack against the US infrastructure, and therefore against the US aspect of the Alliance, by the Cabal.
Consider that the Alliance may be working through this administration to expose the Cabal.
If so, a collapsed US economy could lead to a public uprising that would ruin any effort to continue this process
FINISHING UP WITH THE 4CHAN INSIDER
As we learned in the previous article exposing the Vegas atrocity, the 4Chan insider revealed that the Alliance is preparing a major, public announcement.
This would forever validate every "conspiracy theory" about the Cabal. The exact nature of what will be disclosed remains mysterious.
However, we have been told it will destroy the credibility of the Federal Reserve, the CIA and the FBI — or at least the Cabal-controlled portions of them.
Furthermore, this insider revealed that the hurricanes threw off the timing of this announcement completely.
He didn't want to speculate as to whether they had been deliberately steered, but did say the media was able to utterly block any announcement for weeks because of them.
The president was tied up in all sorts of mandatory meetings and public appearances in response to endless criticism from the press.
That finally brings us to the present. The 4Chan insider has continued "singing like a songbird" since our last update.
Now we will conclude this investigation with the latest things he has had to say.
Rohrabacher told OAN in the second part of the exclusive interview (to be aired on Saturday) that "the American people don't know as much as they should" and would be "outraged if they knew the full measure of the information withheld from them."
—-
https://www.huffingtonpost.com/entry/fmr-manager-of-dod-aerospace-threat-program-ufos_us_59de2f4be4b0b992a8214874
Fmr. Manager of DOD Aerospace Threat Program: "UFOs are Real"
Today's launch of the TTS/AAS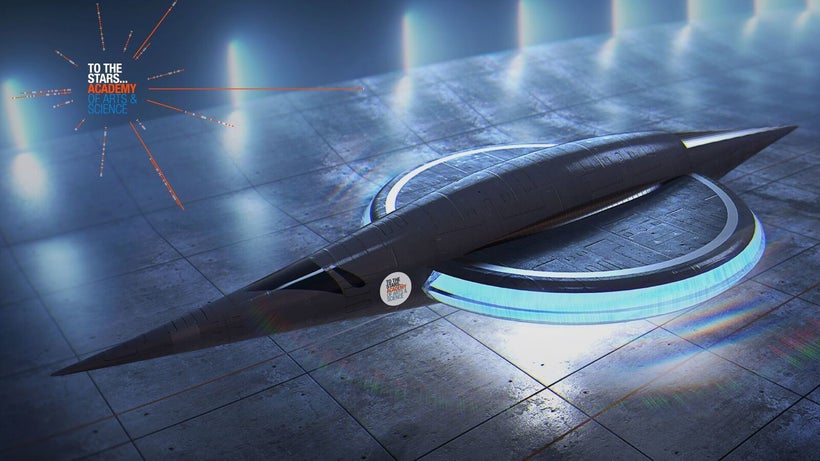 A TTS Academy concept for a vehicle drawn by Stephen Justice, embodying the technology they seek to understand and develop – a visionary concept for a revolutionary electromagnetic vehicle based on technology observed in unidentified aerial phenomena
—-
https://chemtrailsnorthnz.wordpress.com/2017/02/07/brand-new-elite-whistleblower-smashes-global-warming-science/
https://chemtrailsnorthnz.wordpress.com/2016/08/24/chemical-warfare-red-alert-zika-panic-deet-chemical-part-of-a-brain-damaging-binary-weapon-being-carpet-bombed-across-americas-cities/
—-
_—
—