—
—
—
https://phibetaiota.net/2018/08/ed-jewitt-conservatives-hunted-and-killed-using-nsa-social-media-software-with-full-complicity-of-googlegestapo-facebook-google-meetup-twitter-youtube-all-harmonized-by-the-anti-defamation-le/
Ed Jewett: Conservatives Hunted and Killed Using NSA Social Media Software with Full Complicity of #GoogleGestapo (Facebook, Google, MeetUp, Twitter, YouTube, All Harmonized by the Anti-Defamation League)
From Contributing Editor Rebecca Campbell:
Complete intercept of private chat among Soros-funded left-leaning social media terrorists, high points: they knew the polls were false; they were using NSA social media analysis software to identify and then digitally assassinate conservative and populist thought leaders.

Phi Beta Iota: Whether NSA-unique software was used or not, there was clearly a conspiracy to pick out conservative groups and thought leaders and then block them ("digital assassination").Actual assassination as with Seth Rich is clearly discussed at  the very end.  The IRS under Barack Obama did similar studies against conservative groups seeking 501c3 status.
—-
—-
https://www.buzzfeednews.com/article/kevincollier/tech-companies-are-gathering-for-a-secret-meeting-to
Tech Companies Are Gathering For A Secret Meeting To Prepare A 2018 Election Strategy
Reps from up to a dozen of the US's biggest tech companies plan to meet in San Francisco to discuss efforts to counter manipulation of their platforms.
–
http://www.dailymail.co.uk/sciencetech/article-6083181/Facebook-rating-trustworthiness-user-bid-bad-actors.html
Facebook is rating the 'trustworthiness' of every user
Facebook is rating the trustworthiness of every user to crack down on 'bad actors' (but it won't tell you how you score)
Facebook will soon rank users based on their 'trustworthiness' to stop fake news
The system will score users from zero to one and use other behavioral metrics
It's unclear who will get a score or what other metrics will be factored into scores
Some have criticized the move as being similar to China's social credit system
Earlier this year, Facebook asked users to rank news sites based on credibility
—
https://phibetaiota.net/2018/08/ed-jewitt-on-the-nature-of-life-in-these-disunited-states/
https://phibetaiota.net/2018/08/tony-mead-in-solidarity-with-alex-jones-sandy-hook-becomes-a-litmus-test-pitting-freedom-of-speech-against-internet-censorship/
https://phibetaiota.net/2018/08/steven-aftergood-existing-secret-space-forces-are-unconstitutional/
—
https://beforeitsnews.com/v3/alternative/2018/3633227.html
SR-91 Aurora aircraft
—
https://beforeitsnews.com/v3/global-unrest/2018/2507542.html
Allowing for natural growth in population the White Race should now number 2.5 billion or 33% of the world's people. Instead, the ethnic-European race stands at just 1 billion or 8 per cent of the world population.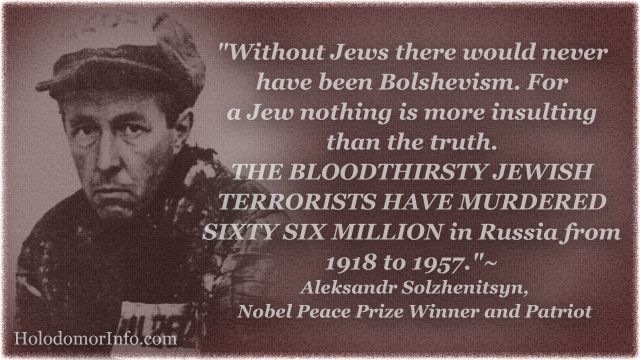 Russia alone recovers from the Bolshevik holocaust. But, spurned, betrayed and threatened by the receding White world, the Russian Federation has no choice but to seek survival in forming partnerships with the non-White world.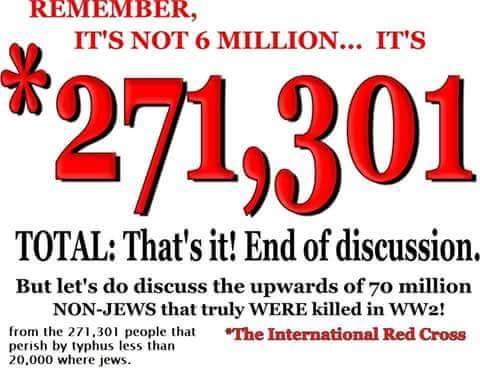 So, where did 1,000,000,000 Europeans disappear too; why were 500,000,000 ethnic-Europeans denied life? Why in 2018 is the White Race on the endangered list just 100 years after it placed the Crown of European Civilisation on the world globe?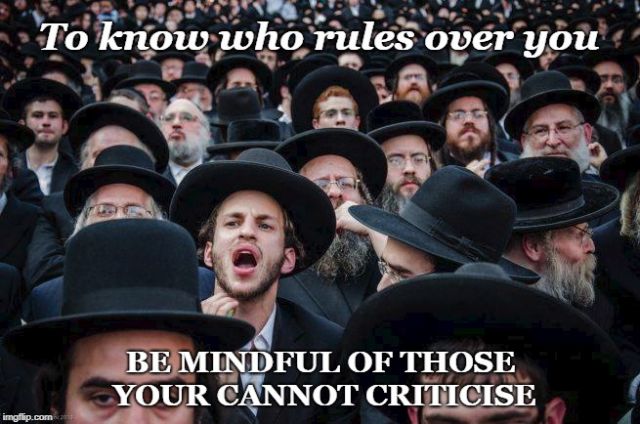 We do know that the blood of 164 million ethnic-Europeans was spilled by the malevolent Capitalist Communist Alliance 1900 – 1991. The toll of human sacrifice to godless Bolshevism was a blood-letting unequalled in human history; but ethnic Europeans were the victims, the martyrs. The perpetrators were much fewer in number but like cancerous cells were far better organised and focused on race annihilation.
—
https://www.defenceaviation.com/2007/06/sr-91-aurora-aircraft.html
Check out the "secret" Lockheed Martain Skunkworks spyplane that's rumored to have antigravity, can go over mach 5, may have cloaking/invisibility.  May have lasers, and/or a lightning gun that can start fires, and make it look like natural lightning.
See below for a recent video of incredibly "odd" lightning and what may possibly be these SR-91 Aurora aircraft causing the events.
https://beforeitsnews.com/v3/alternative/2018/3633227.html
—
https://fas.org/sgp/crs/natsec/IF10950.pdf
Creation of a U.S. "Space Force"
Background
For over two decades, the U.S. Government Accountability
Office (GAO) and others have found that fragmentation and
overlap in national security space acquisition management
and oversight have contributed to program delays and
cancellations, cost increases, and inefficient operations.
Congress has attempted numerous organizational and
acquisition reforms to address these problems. In the view
of many observers, these efforts have generally been
unsuccessful.
In addition to these perceived managerial deficits, Congress
has more recently expressed concern over the slow pace
with which the Department of Defense (DOD) and the Air
Force have addressed the growing threat to U.S. national
security in space from adversaries, particularly Russia and
China, and to a lesser extent North Korea and Iran. Some in
the military and elsewhere now increasingly refer to space
as a "warfighting domain"; once seen as peaceful and
uncontested, space is now viewed as crowded and
adversarial.
Generally, House Members have led the effort to remove
institutional barriers to space acquisition reform by
advocating for the creation of a new entity for national
security space. Until recently, the Senate largely favored
efforts to reform existing organizations rather than
authorize new ones. However, as part of the FY2019
National Defense Authorization Act (NDAA) deliberations,
both chambers passed (and the President signed) legislation
that authorized the creation of a subordinate unified
command known as the U.S. Space Command (under the
U.S. Strategic Command). The reorganization was intended
to address long-standing concerns related to space
acquisition management and sharpen DOD's strategic focus
on space.
DOD recently developed a series of additional proposals
that would authorize the creation of an 11th unified
combatant command responsible for space. Separately, the
Trump Administration called for Congress to establish by
2020 a new military service branch—Space Force—with
the goal of asserting "American dominance in space." The
new service branch would be the first since the creation of
the U.S. Air Force (previously part of the Army) in 1947.
Inconsistencies between these various executive branch
proposals have puzzled some observers and Congress could
play a major role in adjudicating among them.
Given the long-standing nature of the debate over how
space assets should be managed, some observers view
recent proposals as initial positions in a longer-term
negotiation among the part of major stake holders during
next year's NDAA and beyond.
Organizational Structure of the Military
The U.S. military is composed of three military
departments—the Departments of the Army, Navy, and Air
Force—and four armed forces (the Department of the Navy
is responsible for both the Navy and the Marine Corps).
The Secretaries of the military departments are responsible
for organizing, training, and equipping their respective
forces.
Unified Combatant Commands (COCOMS) are
organizationally responsible for employing these forces
during military operations. There are currently 10 Unified
COCOMs, including 6 that are geographically defined (e.g.,
U.S. Central Command) and 4 that are functionally oriented
(e.g., U.S. Strategic Command.) Unified COCOMs are led
by a single commander and composed of a mix of
servicemen and women from the military departments.
Currently, the Air Force provides space mission capabilities
for DOD, primarily through the Air Force Space Command,
which has its headquarters at Peterson Air Force Base in
Colorado, but has additional installations around the world.
Section 1601 of the FY2018 NDAA (P.L. 115-91)
authorized the establishment of a Space Corps within the
Air Force, and designated the commander of Air Force
Space Command as the "sole authority with respect to …
[o]rganizing, training, and equipping personnel and
operations of the space forces of the Air Force."
Options for Space Reorganization
Specific organizational options that the President or
Congress could implement to conduct national security
space operations include the following:
Reorganization within the military services. The
President could direct the service secretaries to develop new
units or restructure existing units to provide greater
capability and capacity to conduct space operations. Such
changes might involve procuring new equipment, revising
training strategies, and modifying organizational structures
and relationships. Congress could also mandate such
changes by statute, or influence executive branch action
based on its oversight and appropriations powers.
Establish a new COCOM. Using the authority of 10
U.S.C. 161, the President could direct the establishment of
a space-oriented COCOM, or a subordinate unified
combatant command under an existing COCOM (similar to
the subordination of U.S. Forces Korea to U.S. Indo-Pacific
Command). Alternatively, Congress could require the
establishment of a space-oriented COCOM in law, perhaps
with special authorities, as it did with the establishment of
Special Operations Command and Cyber Command (10
USC 167 and 167b). The FY2019 NDAA provided for the
establishment of a subordinate unified command, to be
Toward the Creation of a U.S. "Space Force"
http://www.crs.gov | 7-5700
known as U.S. Space Command, under U.S. Strategic
Command.
New military service. Congress could establish a separate
military service focused on space operations within one of
the existing military departments, in a manner similar to the
way the Marine Corps exists within the Department of the
Navy. The statutory authorities required to establish such a
new service would likely resemble those used for the
Marine Corps (various sections of Title 10, Subtitle C,
including Chapter 506).
New military department. Congress could choose to
establish a new military department with a new military
service focused on space operations. The most recent
establishment of a military department occurred in 1947,
when Congress established the Department of the Air Force
via the National Security Act of 1947. This act also
transferred equipment, personnel, and installations from the
Army Air Corps to the newly created Air Force. The
statutory authorities required to establish a new department
would likely be similar to those used for the Army (Subtitle
B of Title 10), Navy (Subtitle C of Title 10), and Air Force
(Subtitle D of Title 10).
Constitutional Authority to Establish a
"Space Force"
Under the Constitution, authority over the Armed Forces is
divided between the President and Congress. Under Article
I, section 8, Congress has the power "To lay and collect
Taxes … to … pay the Debts and provide for the common
Defence," "To raise and support Armies," "To provide and
maintain a Navy," "To make rules for the Government and
Regulation of the land and naval Forces," and "To provide
for organizing, arming, and disciplining, the Militia, and for
governing such Part of them as may be employed in the
Service of the United States." Further, Congress is
empowered "To make all Laws which shall be necessary
and proper for carrying into Execution the foregoing
Powers …" as well as "all other Powers vested by this
Constitution in the Government of the United States, or in
any Department or Officer thereof."
Congress also has virtually plenary constitutional power
over appropriations, one that is not qualified with reference
to its powers in Section 8. Article I, Section 9, provides that
"No money shall be drawn from the Treasury, but in
Consequence of Appropriations made by Law." It is well
established, as a consequence of these provisions, that "no
money can be paid out of the Treasury unless it has been
appropriated by an act of Congress" and that Congress can
specify the terms and conditions under which an
appropriation may be used, so long as the restrictions do not
impair power inherent solely in other branches or otherwise
run afoul of constitutional restrictions on congressional
prerogatives.
Article II of the Constitution vests the President with the
"executive Power," and appoints him "Commander in Chief
of the Army and Navy of the United States, and of the
Militia of the several States, when called into the actual
Service of the United States."
Accordingly, the constitutional framework appears to
contemplate that the role of establishing, organizing,
regulating, and providing resources for the Armed Forces
belongs to Congress, while the President is in charge of
commanding the forces Congress has established using the
funds Congress has provided.
It may conceivably be argued that congressional authority is
limited to "land and naval forces," including "Armies" and
"the Navy" as well as the "Militia" (i.e., the reserve
components), and thus would not extend to a new armed
force operating primarily in the realm of space. The
President's commander-in-chief authority is similarly
limited to the Army and Navy and activated reserve
components. However, it is unclear whether a new Space
Force would actually carry out functions in space or that its
functions would be any different from those related to space
operations already carried out by the various services.
Given this uncertainty, it is possible that a Space Force
would already constitute a land and naval force under the
Constitution. Finally, it is of note that respective
congressional and presidential authorities over the Air
Force—which is not specifically mentioned in the
Constitution—have not been historically called into
question.
Additional Considerations
Given myriad challenges to creating some new structure
around which to organize national security in space, some
in Congress are looking at previous major legislative
reforms. Many are focused on how best to address the
challenges of solving the problems that exist today.
Previous major legislative initiatives include the creation of
the Air Force itself, the creation of U.S. Special Operations
Command, Cyber Command, or even Transportation
Command. Other significant landmark bills include the
Goldwater Nichols Act, the Patriot Act, and creation of the
Department of Homeland Security. Each of these took
varying amounts of time and hearings to establish (e.g.,
creation of the Air Force took three years of hearings), and
most provide varying degrees of lessons learned, both good
and bad. Congress may focus on previous major legislation
to determine how best and how quickly to proceed toward
reorganizing DOD and its future in space.
Budgetary costs and personnel disruptions and
opportunities are also likely to play in important ways that
could take time to fully understand. Congress has a unique
opportunity to shape the direction of U.S. national security
space at this moment in time.
Steven A. Hildreth, Coordinator, shildreth@crs.loc.gov,
7-7635
Jennifer K. Elsea, jelsea@crs.loc.gov, 7-5466
Lawrence Kapp, lkapp@crs.loc.gov, 7-7609
Kathleen J. McInnis, kmcinnis@crs.loc.gov, 7-1416
IF10950
—
https://phibetaiota.net/2018/08/carl-herman-in-solidarity-with-alex-jones-sandy-hook-mothers-average-age-giving-birth-36-years-old/
–
https://phibetaiota.net/2018/08/sterling-harwood-in-solidarity-with-alex-jones-snopes-com-fails-to-check-the-facts-about-sandy-hook-or-it-is-complicit/
—
https://beforeitsnews.com/v3/opinion-conservative/2018/3397445.html
—-
Penguin: Way Cool? CodeMail (TrumpMail?)
—-
https://phibetaiota.net/2018/08/norie-huddle-a-stark-warning-about-ignorance-fatal-to-the-planet-not-a-word-about-true-cost-economics-or-honest-science/
Norie Huddle: A Stark Warning About Ignorance Fatal to the Planet — Not A Word About True Cost Economics or Honest Science
——
https://phibetaiota.net/2018/08/rebecca-campbell-danielle-ryan-at-rt-googlegestapo-internet-censorship-of-left-and-right/
Rebecca Campbell: Danielle Ryan at RT: #GoogleGestapo Internet Censorship of Left and Right
——
https://phibetaiota.net/2018/08/sterling-harwood-in-solidarity-with-alex-jones-the-final-report-on-sandy-hook-a-complete-and-total-forensic-failure/
—–
https://phibetaiota.net/2018/08/memoranda-for-the-president-on-sandy-hook-is-fema-a-false-flag-fake-news-terrorist-node-should-googlegestapo-be-closed-down/
Memoranda for the President on Sandy Hook: Is FEMA A False Flag Fake News Terrorist Node? Should #GoogleGestapo Be Closed Down?
06 Family, 07 Other Atrocities, 09 Justice, 10 Transnational Crime, 11 Society, Corruption, Cultural Intelligence, Government, IO Deeds of War, Law Enforcement, Media, Officers Call
—-
https://phibetaiota.net/2018/08/robert-steele-youtube-facebook-apple-digitally-assassinate-alex-jones-and-infowars-attorney-general-needs-to-act-or-resign/
Robert Steele: YouTube, Facebook, Apple & Vimeo Digitally Assassinate Alex Jones and InfoWars — Attorney General Needs to Act or Resign
04 Education, 07 Other Atrocities, 09 Justice, 10 Transnational Crime, 11 Society, Commerce, Corruption, Cultural Intelligence, IO Impotency, Officers Call
—
https://phibetaiota.net/2018/08/robert-steele-good-news-dreamhost-stands-by-first-amendment-bad-news-googlegestapo-is-getting-away-with-massive-censorship-of-both-conservative-and-progressive-voices-the-answer-a-trump-truth-c/
ROBERT STEELE: Good News: DreamHost Stands By First Amendment Bad News: #GoogleGestapo Massive Censorship. The Answer: A Trump Truth Channel. Includes Ron Paul Conference & False Flag Truths
—-
https://gijn.org/investigative-journalism-manuals/
Investigative Journalism Manuals
العربية
Looking for tips, tools, and tutorials? The below guides focus on investigative journalism and provide case studies and examples from around the world. Most are available for free, unless indicated otherwise.
You can also find our guide to the guides in Chinese and Spanish. Have an addition that you'd like to share? Send us an email and let us know.
---
Investigative Journalism
Investigative Journalism Manual: This useful guide began as a handbook for African journalists, with case studies and exercises, published by the German foundation Konrad Adenauer Stiftung. The latest edition is global and is designed for reporters facing as repressive media laws, lack of transparency, and limited resources. Also available in Bahasaand Mongolian, and as an interactive website.
Digging Deeper: A Guide for Investigative Journalists in the Balkans: This guide published by BIRN and available for purchase, the Balkan Investigative Reporting Network, focuses on how to dig up records and data in the region.  Author Sheila Coronel, director of Columbia University's Stabile Center for Investigative Journalism, also offers tips and techniques on investigative reporting. Languages: English, Macedonian.
Follow the Money: A Digital Guide to Tracking Corruption: This free handbook is published by the International Center for Journalists. Languages: English, Russian, Georgian
Global Investigative Journalism Casebook: This casebook accompanies Story-Based Inquiry (see below). Investigative articles with background on how the reporters researched and wrote the story. Languages: English
Global Investigative Journalism: Strategies for Support:  A survey and discussion of the global spread of investigative journalism by GIJN's David E. Kaplan, with tips on structure of investigative nonprofits and funding sources, plus a guide to groups worldwide. Published by the Center for International Media Assistance. Languages: English
Guide to Investigative Journalism: This simple 2007 series by the Public Broadcasting Service in the U.S. takes the reporter through how to identify a story, conduct an investigative interview, locate and obtain documents, package your story and get it out to the public. Languages: English
Hidden Scenario, by Luuk Sengers and Mark Lee Hunter [Available for purchase from the Centre for Investigative Journalism]. Shows how story-telling techniques can give structure and focus to investigative journalism. Languages: English.
Introduction to Investigative Reporting, by Brant Houston (Poynter News University). This self-directed online course costs US$29.95.
Investigating Religion: An Investigative Reporter's Guide, by Debra L. Mason and Amy B. White [available for purchase from IRE]. Languages: English
Investigative Journalism Manual: Published by the Forum for African Investigative Reporters (FAIR), this comprehensive guide offers a wealth of tips, with special sections on health and ethics, and case studies from across Africa. Languages: English, French, Portuguese
Investigative Journalist's Guide to Company Accounts by Raj Bairolya. Published by the Centre for Investigative Journalism and available for purchase, the guide is for investigative journalists who need to make sense of a set of company accounts (mostly trading companies) or to obtain an overview of a business in order to ask "on-the-money" questions.
Investigative Online Search: This guide, published by the UK-based Centre for Investigative Journalism in 2011, discusses how to find information online and verify its veracity. Languages: English
Investigative Photography: Supporting a Story with Pictures, by CJ Clarke, Damien Spleeters, and Juliet Ferguson [available for purchase from the Centre for Investigative Journalism]. Languages: English
Investigative Reporter's Handbook, 5th Edition, by Brant Houston and Investigative Reporters and Editors. The classic guide to muckraking is available for purchase from IRE. Languages: English
Investigative Reporting: A Toolkit for Reporters: A 107-page guide published in 2009 by the US Center for International Private Enterprise and funded by USAID and the Al-Masry Al-Youm for Journalism and Publication. Languages: English
Investigative Reporting in Emerging Democracies: Models, Challenges, and Lessons Learned: A report by Drew Sullivan of the Organized Crime and Corruption Reporting Project, with tips on designing programs, upholding standards, the need for editors, safety, and more. Published by the Center for International Media Assistance. Languages: English
Manual for Arab Journalists on Freedom of Information and Investigative Reporting: A free, downloadable, 21-page handbook by Article 19, funded by the United Nations Development Programme. Languages: English, Arabic
Raising Hell: A Citizen's Guide to the Fine Art of Investigation (PDF): The Center for Investigative Reporting, the world's first nonprofit investigative reporting center, offers this guide to train the general public on how to "investigate, uncover corruption and expose the weak spots of power." Languages: English
Recherche in der Praxis: Informanten zum Reden bringen, Fakten hart machen, Missstände aufdecken (Research in Practice: Get Informants to Talk, Get Hard Facts, and Uncover Abuses by Catherine Boss and Dominique Strebel [available for purchase]. Languages: German
Story-Based Inquiry: A comprehensive guide to investigative reporting, co-authored by Mark Hunter, Drew Sullivan, Pia Thosden, Rana Sabbagh and Luuk Sengers. This UNESCO-funded manual uses case studies to illustrate methods and skills, including research, writing, quality control, and dissemination. Languages: English (PDF); Arabic | العربية (PDF); Chinese  | 中文 (PDF); French | Français (PDF); Russian | русский (PDF); Portuguese | Português (PDF); Spanish | Español (PDF).
The Story Tells the Facts, by Mark Lee Hunter and Luuk Sengers, [available for purchase from the Centre for Investigative Journalism]. Demonstrates narrative techniques, including how to compose a story that hits hard and fast, and builds to a powerful end. Languages: English.
Undercover Reporting is not a manual but an online database and resource center, which grew out of research for the book Undercover Reporting: The Truth About Deception.  The site includes scores of examples going back more than 100 years.
A Watchdog's Guide to Investigative Reporting: Emphasizes reporting in Africa. This 2005 English-language Manual "provides examples of good practice and looks at the challenges of this discipline for those curious about pursuing investigative assignments." Languages: English
Exposing the Truth: A Guide to Investigative Reporting in Albania: This 73-page manual uses cases studies and proven tips and techniques. Published by OSCE and the Balkan Investigative Reporting Network. Languages: Albanian, English.
Drehbuch der Recherche (Script for Investigations). By Mark Lee Hunter and Luuk Sengers, published in German by Netzwerk Recherche. Language: German
---
Data Journalism
Computer-Assisted Reporting: A Comprehensive Primer: By Fred Vallance-Jones and David McKie [available for purchase]. Languages: English
Computer-Assisted Reporting: A Practical Guide: the 4th edition by Brant Houston [available for purchase]. Languages: English
Computer-Assisted Research: Information Strategies and Tools for Journalists: By Nora Paul and Kathleen A. Hansen [available for purchase from IRE]. Languages: English
Data Journalism is a handbook for journalists who want to master the art of interrogating and questioning numbers competently. Authors Elena Egawhary and Cynthia O'Murchu guide users through the basics to be able to find and use numbers in stories. Published by the Centre for Investigative Reporting. Languages: English
Data Journalism Handbook is an international, collaborative effort involving dozens of data journalism experts. Includes definitions, case studies, and tips on how to get, use, and analyze data. An initiative of the European Journalism Centre and the Open Knowledge Foundation. Languages: Available for download in Arabic, English, French, Russian, and Spanish. The handbook is also being translated into several other languages, including Georgian.
Flowing Data is run by statistician Nathan Yau, author of Data Points: Visualization that Means Something and Visualize This: The FlowingData Guide to Design, Visualization, and Statistics. The Learning to Data section has links to tutorials, books, and guides related to working with data.
Mapping for Stories: A Computer-Assisted Reporting Guide, By Jennifer LaFleur and Andy Lehren [available for purchase from IRE]. Languages: English
NodeXL for Network Analysis is a primer on using Excel's free, open-source template program for exploring network graphs, NodeXL. It was put together by Peter Aldhous, a science journalist.
Precision Journalism: a Reporter's Introduction to Social Science Methods, by Philip Meyer [available for purchase]. Languages: English
For more information on general data journalism resources, see our Data Journalism Resource Page.
---
Teaching and Training
Dig Deep & Aim High: The International Center for Journalists published a guide on how to teach investigative techniques. Languages: English
Model Curricula for Journalism Education: A guide targeted at journalism faculty in developing countries and emerging democracies. Developed by UNESCO, the manual offers syllabi for 17 courses – including investigative reporting – that can be tailored to the needs of each country. Languages: English (PDF); French | Français (PDF); Spanish | Español (PDF); Russian | Pусский (PDF); Arabic | العربية (PDF); Chinese | 中文 (PDF); Nepali (PDF); Portuguese | Português (PDF); Farsi | فارسی (PDF).
Better News A website with many resources run by the American Press Institute.
AEJMC Task Force for Bridges to the Professions 2017 Report A 2017 report on cooperation between academia and journalists from the Association for Education in Journalism and Mass Communication (AEJMC).
---
Other Useful Guides
Empowering Independent Media: U.S. Efforts to Foster a Free Press and an Open Internet Around the World: A comprehensive look at media development, useful for media nonprofits and NGOs in developing and transitioning countries. Covers seven core areas of media development: funding, digital media, sustainability, media law, safety, education, and monitoring and evaluation. Languages: English, Spanish, French.
Google Search Tips for Journalists: This short, handy guide gives valuable tips for more effective research using Google's search engine. Compiled by Expertisefinder.com.
Journalist Survival Guide: Produced by the Beirut-based Samir Kassir Foundation, this animated guide is designed to primarily aid journalists and activists working in war zones and conflict areas, but also includes tips on digital security and covering your tracks. Languages: English, Arabic
Legal Leaks Toolkit: A Guide for Journalists on How To Access Government Information: A useful 75-page booklet covers basics for journalists going through formal channels to obtain official documents. Prepared by Access Info Europe and the Network for Reporting on Eastern Europe n-ost. Available in English, Italian, and eight Eastern European languages.
Reporting Atrocities: A Toolbox for Journalists Covering Violent Conflict and Atrocities: This detailed, 61-page guide looks at the nature of conflict, how to cover it, and the role of the journalist in such situations. Written by South African journalist Peter du Toit and published by Internews. Languages: English
Reporting on Corruption: A Resource Tool for
Governments and Journalists: This 117-page guidebook by the UN Office on Drugs and Crime gets mired in bureaucratic discussion and UN-speak, but there are useful case studies and resources. Includes protection of sources, right to information, and self-regulatory measures.
SEEMO Safety Net Manual: Guidelines for Journalists in Extraordinary or Emergency Situations: This safety manual–published by the South East Europe Media Organization–is part of a wider initiative to protect media workers in the region. Languages: English and, upon request, in Serbian, Italian, Romanian, Greek, Turkish, Bulgarian, Croatian, and Slovenian.
Tragedies & Journalists: A 40-page guide with practical tips to help journalists, photojournalists and editors report on violence while protecting both victims and themselves. Published by the Dart Center for Journalism & Trauma, and written by Joe Hight and Frank Smyth. Languages: English, Spanish, 中文 (Chinese).
Verification Handbook is a resource for journalists and aid providers from the European Journalism Centre. It provides the tools, techniques and step-by-step guidelines for how to deal with user-generated content (UGC) during emergencies. Languages: English, Português,  العربية , Español.
Who's Running the Company: A Guide to Reporting on Corporate Governance: An introduction to reporting on corporate governance, with sections on boards of directors, financial reports, and tracking company performance. Produced by the World Bank's International Finance Corporation with the International Center for Journalists. Languages: English (PDF); French | Français (PDF); Spanish | Español (PDF); Bahasa Indonesia (PDF); Mongolian | МОНГОЛ ХЭЛ (PDF); Arabic | العربية (PDF); Russian | Pусский (PDF); and Portuguese | Português (PDF).
Security and Covering Conflict: IJNet has compiled a list of guides to journalist security and covering conflict from various organizations. Some are available in multiple languages such as Arabic, Chinese, Russian, and Spanish.
—
https://phibetaiota.net/2018/08/lawrence-wilkerson-what-is-the-empires-strategy-hint-none-at-all-remarks-as-delivered-to-the-ron-paul-institute-conference-on-media-war-18-april-2018-washington-d-c/
—
Is the Deep State also non-existent? Politico, barely one step up the ladder of evolution from The Daily Beast, would have us think so.
Mike Pompeo and Louis Nelson are both wrong.[3] Below I will document various ways in which the CIA specifically is a creature of the Deep State; I will leave it to others to address the rest of the US Government but the evidence is compelling about the degree to which secret agencies, Cabinet departments, and the White House, are all being subverted by the "Deep State"[4] and its Zionist sub-strata.[5]
Before I begin, two side notes:
First, I communicated via email with the one senior Politicocorrespondent I know to discuss a follow-on correction to the record and learned that I was not considered a reliable source on this topic; that apart from dismissing my CIA experience and Amazon reading, my being so blatantly pro-Trump made me unmarketable as a source to Politico's management, and finally, a confession: the correspondent self-identified as a Zionist.
Second, I took a look at Politico's past reporting and immediately found Michael Crowley's "The Deep State is Real,"[6] and other published items. There are two take-aways: first, Politico does not do holistic analytics – every article is a tiny straw disconnected from everything else; and second, even when Politico acknowledges the existence of the Deep State, it gets it wrong – the coverage is superficial, contemporary, and generally worthless.
Let me begin where Pompeo and Politico should have begun: with history and the emergence of the term, with the early observation that modern interpretations of history are often themselves wrong. Too many believe that Deep State and Shadow government are synonymous.[7] They are not. Below – with a respectful nod to Peter Dale Scott in the endnote, is my definitive appreciation of the two as first published in the American Herald Tribune on 4 February 2018,[8] after a year of videos introducing the term to the pro-Trump Alt-Right movement.
The Deep State – also known as the Illuminati or Cabalist Satanists – is led by a tiny handful of individuals including the two ostensibly Catholic popes, the Rothschild pater familias, and the Rebbe of the Jewish supremacist cult, the Chabad. They use the upper ranks of the Freemasons and the Knights of Malta and a few other secret societies as their "fixers," and the banks – Central Banks, Wall Street, and the City of London, as their "managers."
The Shadow Government – in my direct experience – consists of politicians and their staffs (a high percentage of them gay and many also into pedophilia) who generally maintain a two-party system that disenfranchises seventy percent of the public[9] — and selected public officials at all levels (not just federal but state and local as well) inclusive particularly of judges, who are the enablers of Deep State control and Deep State theft from the public treasury. At the political level, bribery and blackmail, not ideology, rule – "pay to play" and pedophilia as both an initiation rite and form of leverage shut out any possibility for evidence-based governance in the public interest at all levels (federal, state, local).[10]
Within the Shadow Government, the Fixers are the Freemasons and the Knights of Malta, and also dual citizens (e.g. Israeli-US) and other select groups (e.g. the Christian Zionists and Pentecostalists aligned with Israel[11], the Neo-Conservatives aligned with Israel[12]), who in the aggregate manage alternative hierarchies of command and control that enable them to leverage the full capabilities of the state for illegal purposes – the smuggling of drugs, guns, gold, cash, and small children being of paramount importance[13]. The secret intelligence agencies, at one time used by the Deep State to leverage the assets of government – especially military bases and transports – [appear to] have evolved to spy on and blackmail senior individuals directly, often in partnership with the Mossad (e.g. the Jeffrey Epstein pedophilia island and no-name hotels that entrap individuals having sex [with] and harming small children).[14]
The Great Depression[15] and most wars[16] are examples of epic events in human history that are "decided" by the Deep State and then manufactured, with the complicity of Kings, Queens, Presidents and Prime Ministers. They are by definition acts of man, not God, and they are by definition based on many lies[17] that are embraced by academics, celebrities, corporate leaders, journalists, and religious leaders among others – one could add to the above two definitions a third, let's call them Fellow Travelers in the communist tradition – these are moral and intellectual sluts who go along with what they know to be lies, for personal advancement. They influence – keep quiet – the larger population that has been dumbed down and drugged up since at least the 1920's.
Before I itemize the "seven sins"[18] of the CIA in its relations with the Deep State, I wish to emphasize that I continue to believe in the essentiality of "central intelligence;" that I consider 90% of the people at CIA to be good people trapped in a bad system; and that I regard counter-intelligence in the USA to be a theatrical fraud – the Deep State has ensured that the Shadow Government and the 10% who are traitors, criminals, and pedophile pedopredators can continue to operate with impunity. This may change, but right now it includes way too many people in the Department of Justice (DOJ), the Federal Bureau of Investigation (FBI) and the Supreme Court[19] as well as lesser courts who serve a Satanic master outside the rule of law, not the public within the rule of law. Neither CIA nor the FBI appear to have the integrity to clean house, but I wish to be clear: the Shadow Government consists of both individuals violating their oaths of office, and institutions as a whole, particularly in the secret intelligence world.[20] Mike Pompeo appears to be an example of an unwitting servant of the Deep State, too ready to believe lies and not sharp enough to protect the President from the traitors within his own Department and his former fiefdom, the CIA.
As a general statement, I consider 10% of the CIA's leadership to be completely corrupt and absolutely in the service of the Deep State, and the other 90% to be well-intentioned but so loosely-educated and morally adrift as to be de facto (not de jure) traitors to the Republic.
At root, in my opinion, CIA's Deep State service is one largely enabled by corrupt individuals including Freemasons, members of the Knights of Malta and Opus Dei, and dual citizen Zionists, most often acting outside the rule of law and without the direct approval of the now generally clueless Director of CIA. The same is true of State, Defense, the FBI, and the Department of Homeland Security (DHS) which is the new "home base" for Zionist malfeasance across America, deepening Zionist penetrations of all federal, state, and local communications and computing systems.[21]
It is totally plausible that Mike Pompeo – the top graduate in his class at West Point and therefore clearly a very intelligent and earnest individual – is simply naïve. It is very likely that Pompeo does not appreciate the degree to which he was routinely lied while serving as D/CIA. He is being lied to today by the elements of the Deep State – leavened with Zionists – who control the Department of State. The FBI is useless to him as a counterintelligence service, because the Zionists are bribing and blackmailing so many Members of Congress that Zionist traitors are "off limits" to the FBI as legitimate targets even when they so obviously engaged people like Debbie Wasserman Schultz and the Awan brothers (Pakistani "patsies") to compromise Congressional computers – one is reminded of the CIA's similar misbehavior under John Brennan.
CIA as a Creature of the Deep State – Seven Specifics
1. CIA was created by the Deep State.
David Talbot, in The Devil's Chessboard – Allen Dulles, the CIA, and the Rise of America's Secret Government[22], does what has been alluded to but never so ably documented among the three hundred other books on secret intelligence that I have reviewed[23]: he conclusively documents the reality that the CIA was in fact the brainchild of Wall Street and designed by Wall Street from its inception to be the tool of the financial mandarins for the complete subversion of the Constitution and the USG, and the destabilization and looting of the rest of the world.
Roger Stone is correct when he suggests that John Brennan should simply chew cyanide now.[24] I believe that a proper investigation will determine that Brennan is not only is absolute and utter violation of his varied oaths of office, but that he is also an undisclosed agent of at least one foreign power if not two or more.
The core lesson for our legitimately-elected President from this book (The Devil's Chessboard) is that John F. Kennedy (JFK) did not purge deeply enough (in the secret world) or broadly enough (he left the bankers alone). For Donald Trump to survive he must BOTH take down the Federal Reserve and Wall Street AND cut the secret world by two thirds while freeing all Members of Congress from being blackmailed. All evidence suggests that he has done the first but is not yet properly briefed toward the second and third.[25]
2. CIA has been pursuing "mind control" on behalf of the Deep State since the 1950's.
CIA bought into the Nazi experiments in mind control, and funded Yale University and others to pursue all manner of approaches, initially with hypnosis and drugs, and over time with more esoteric methods including remote electromagnetic targeting that could impact in very specific portions of the brain and very specific organs and bodily functions.[26] Most of the experiments and most of the applications are domestic in nature, far outside CIA's charter under President Harry Truman's original intention.[27]
CIA is not alone in the mind-control arena. The National Aeronautics and Space Administration (NASA), which took as many Nazis in as did CIA (both in direct disobedience of President Harry Truman), and the US Department of Defense, have spent billions on both individual mind-control and mass mind-control, to the point now that entire books and websites suggest that individuals can be assassinated individually, and groups can be immobilized, using a mix of directed electromagnetic pulse weapons, cellular towers, and precision satellite targeting.[28]
I believe that mind-control technology is now in the hands of Private Military Contractors (PMC) and migrating toward use of the new 5G networks, including in-home electronics such as Alexa, to surveil (Alexa is now broadcasting private conversations)[29] and if necessary confirm target presence for eradication or neutralization.
There is no possible justification for a mind-control agenda within the elected, appointed, and commissioned US Government – along with geoengineering and other crimes against humanity, this is a Deep State program through and through.
3. CIA elements were central to the assassination of JFK.
Allen Dulles, after being fired as Director of Central Intelligence, indisputably organized the assassination of JFK.[30] Vice President Lyndon Baines Johnson (LBJ), FBI Director J. Edgar Hoover (himself a pedophile), New York money, Texas energy, and the Zionists were all co-conspirators. Each party, with the possible exception of the Zionists, had its own shooter at the event as no one trusted the others to get it right. The perpetrators appear to have carried US Secret Service credentials probably created by co-conspirators in the CIA's Office of Technical Services (OTS) which creates extremely good false documentation along with disguises, concealment devices, clandestine communications equipment, and the occasional trained animal.[31]
4. CIA has been the critical enabler of elective banker's wars (most not approved by Congress), regime change operations (acts of war also not approved by Congress), and outright assassinations.
No one has done a better job on this point than William Blum in Killing Hope: US Military and CIA Interventions Since World War II.[32] The archtype condemnation of CIA by one of its own is provided by John Stockwell's In Search of Enemies: A CIA Story.[33]
Sixty countries suffering major interventions since WWII, none of them approved by Congress in proper Constitutional terms. Over forty major regime change operations and assassinations.
Special mention must be made of the Gold War against Russia managed by Buzzy Krongard at the direction of Dick Cheney from 1998 to 2001 – 9/11 was used in part to launder the $240 billion in offshore gold accounts and illicit proceeds from the economic war against Russia.[34]
I am personally offended by CIA's creation of black prison sites where torture was routine, and it's engagement in the assassination of thousands using armed drones, with a documented collateral damage (death of innocents) ratio of 98% — 98 innocents killed for every 2 notionally valid targets killed.[35]
5. CIA appears to have special relations with Zionists, the Vatican, and Saudi Arabia, with specific individuals within CIA dealing outside the chain of command and outside the rule of law.
James Angleton, CIA's counterintelligence chief and the person who most controlled all CIA interactions with the Mossad and the Zionists behind the Mossad, was, as one of his best biographers has stated, "an avatar of the Deep State."[36] Subsequently relations between the CIA and the Zionists have always been "special," co-equal to relations with the United Kingdom and closely followed by relations with Saudi Arabia.
CIA's ties with the Vatican are rooted in the experience of the Office of Strategic Services (OSS) and the Vatican's role in skillfully playing both sides, assisting the Nazis and the Allies at the same time on any given day, with special prominence in the Italian arena. Catholics very quickly came to equal in numbers the original White Angle Saxon Protestants (WASP) from the Ivy League that were the preferred early operators chosen to create the OSS and then the CIA for Wall Street. The Vatican's fierce anti-communism (which is say, the obverse of its pro-fascism) made it a most welcome ally in the post-war period when anti-communism was the primary meme driving the national security state and US foreign policy inevitably shaped for the profit of the banks.[37]
The Freemasons and the Knights of Malta are formidable global organizations fully able to get officers of the CIA and the KGB to collaborate to achieve ends of the Vatican against the best interests of their own agencies and own countries.[38]
6. CIA – along with the FBI and NSA and Mossad – appears to be spying on and blackmailing US politicians.
If US politicians elected by the public – never mind that only 30% of the eligible voters in the USA have ballot access and any semblance of a vote that might count – can be bribed and blackmailed by secret intelligence agencies – then one can posit that the secret intelligence agencies, by virtue of the fact that they are suborning elected officials, do in fact represent a shadow government outside the rule of law, a shadow government serving a deep state above the government and outside the rule of law.
The original blackmailer was J. Edgar Hoover, the pedophile founder of the FBI.[39] The CIA was the next – along with the Mossad – and in recent years NSA has become the more pervasive and prominent element of the secret intelligence community to spy on and then blackmail US politicians, judges, and others.[40]
7. CIA appears to be smuggling gold, guns, drugs, cash, and small children on a global scale, completely outside the rule of law, with financial benefits for the Deep State.
CIA started its gold-dealing and smuggling of gold when Ed Lansdale was able to obtain a map of buried Japanese treasure across the Philippines, and enough treasure was unearthed to create the Black Lily covert operations fund, completely off the books and managed by the Secretary of the Treasury. This fund was used to restore fascist leaders in Italy, Germany, and Japan, and to fund dictators world-wide who would support the anti-communist crusade with hypocritical oblivion to the fact that the communists were supporting wars of national liberation by the 99% while the CIA was funding dictators and the 1%.[41]
CIA learned to smuggle drugs and launder money in Viet-Nam[42], and later refined its sophisticated smuggling of guns and drugs and the related laundering of money in Central America, particularly Nicaragua.[43] Afghanistan was a replay – zero opium when the Americans arrived, a bumper crop every year while they have been there.
CIA's engagement in smuggling children is wrapped up in the smuggling of children from war zones, an activity that appears to fully integrate both professional military personnel and private military contractors.[44]
A major factor in CIA's ability to smuggle anything with impunity is its ability to conscript US military bases, aircraft, and other assets to do whatever it wants under the guise of national security.[45]
My personal estimate is that two thirds of CIA's illegal operations are institutionally mandated (but not necessarily approved by Congress or the White House and often based on very flawed information), while one third are carried out by CIA individuals responding to orders from Wall Street, the Vatican, the Zionists, or other external parties.[46]
Conclusion
The White House and Congress have over time condoned crimes against humanity including elective wars, rendition and torture, drone assassination, regime change operations, and the smuggling of guns, gold, drugs, cash, and small children.[47]
The question Mike Pompeo needs to ask and answer is this: is the US Government, when it does these things, acting on behalf of We the People and in the best interests of the Republic, or are these activities direct evidence of the existence of a Deep State and a Shadow Government that have together hijacked our government, our military, and our police?
https://ahtribune.com/us/maga/2286-cia-deep-state-pompeo-politico.html
–
https://phibetaiota.net/2018/08/eleutheria-browdergate-deepens-on-interpol-most-wanted-list-free-book-deep-covert-gold-war-doo-doo-against-russia/
—
https://www.dana.org/uploadedFiles/Pdfs/Successful_Aging_Booklet_2017.pdf   37
https://brainmaster.com/software/pubs/brain/Rewire%20Your%20Brain.pdf   256
https://www.iahe.com/docs/articles/it—s-all-in-your-gut-tic-article.pdf    5
—
https://phibetaiota.net/reviews/
_——
Sander Hicks: First Amendment Under Attack: What You Need to Know about Big Tech's Assault on Alex Jones
—
https://techcrunch.com/2018/08/29/diver-attacked-by-elon-musk-as-pedo-guy-is-prepping-a-libel-suit/
https://techcrunch.com/2018/08/29/space-investors-are-coming-to-disrupt-sf-2018/
https://techcrunch.com/2018/08/29/bernie-sanders-fires-back-against-amazon-calling-subsidy-reliance-absurd/
https://techcrunch.com/2018/08/29/duckduckgo-gets-10m-from-omers-for-global-privacy-push/
https://techcrunch.com/2018/08/29/sinemia-moviepass-plan/
https://techcrunch.com/2018/08/28/new-knowledge-just-raised-11-million-more-to-flag-and-fight-social-media-disinformation-meant-to-bring-down-companies/
https://techcrunch.com/2018/08/28/yahoo-still-scans-your-emails-for-ads-even-if-its-rivals-wont/
https://techcrunch.com/2018/08/28/distributor-of-plans-for-3d-printed-guns-puts-his-product-back-in-circulation/
https://techcrunch.com/2018/08/28/nests-door-lock-will-soon-play-nice-with-google-home/
—
Ancient Aliens S13E12 They Came from the Sky (2018) Documentary.Series
http://www.crystalinks.com/blackstoneofmecca.html
Ancient cultures from around the world believed that meteorites were not merely rocks that fell from the sky, but sacred stones imbued with the power of the Gods. Ancient Astronaut theorists ask: Could these space rocks be pieces of extraterrestrial technology?
​Two centuries ago, there were still scientists who doubted that rocks could fall from the sky. It was a matter of grave interest for several decades until it was finally discovered that meteors existed and that such rocks—known then as aerolites—could fall from the heavens and reach the earth below. It took until the 1860s for scientists to establish a consensus that meteors not only fell from the sky but originated in outer space, rather than from the ejecta of volcanoes or other earthlier explanations. Surprisingly, however, it took a very short time for antiquarians to begin suggesting that famous rocks from history were cosmic in origin. The Rev. Basil Henry Cooper, writing in 1867, 

correctly intuited

 that the Egyptians made use of meteoric iron, a fact not confirmed archaeologically for half a century. In a paper delivered in 1895, Arthur Harvey spoke about "

Aerolites and Religion

" and declared that "It would be surprising if in the earlier ages of the world men had not seen in the meteorite not merely a message from the gods but a messenger, a very god himself." He concluded, most likely correctly, that many ancient divine statues and sacred rocks said to have fallen from heaven were meteors, such as the black stone at the corner of the Kaaba, the divine black stone of Emesa (modern Homs) in Syria, and many other examples besides.
​Given the obvious connection between meteorites and religion, it was hardly surprising that the decline in religious sentiment led to two different efforts to associates meteorites with the divine in a world that was increasingly scientific and secular. As given above, scientists saw the connection rationally, as a case where a natural phenomenon inspired worship. But a number of popular writers and fraudsters kept the old association of space rocks with the gods but replaced deities with their secular counterparts, space aliens. A number of newspaper articles in the late nineteenth century claimed that space rocks contained messages from Mars or other planets, written by space aliens. In some cases, these were fanciful interpretations of natural markings on meteorites, and in others, like the famous 1897 case of "Prof." MacDonald's "message from Mars," the whole thing was a hoax—but one that alleged that the Martians wrote in hieroglyphics resembling those of Egypt!
This is a long way of saying that the topic of this episode of Ancient Aliens is not just old news, but also yet another modern television riff on Victorian scholarship in the service of trying to improve upon the wonders of nature by electroplating it with pseudo-divine fool's gold.
Segment 1
The episode opens in Winslow, Arizona where what it says is North America's largest crater, the Barringer Crater, testifies to a massive meteoric impact 50,000 years ago. It is not actually the largest, just the best preserved. (They probably got the false fact from a Google search, since a 
web article
 that shows up in the highlight box falsely says it is the largest.) The narrator gravely warns that a large enough meteor impacts can be more devastating than a nuclear war. Travis Taylor from 
Rocket City Rednecks 
claims that meteors and asteroids can be used to artificially terraform a planet with targeted impacts, or by using an asteroid as a spacecraft by attaching an engine to it. Naturally, the "ancient astronaut theorists" believe that space aliens have been using asteroids to travel the universe for thousands of years.After this, the show tells the story of the 1902 discovery of largest known meteorite in the U.S., the Willamette meteorite, weighing 15 tons. (It's not even close in size to the largest in the world—a 66-ton rock in Namibia.) The various talking heads are fascinated that the local Native Americans saw the meteor as a gift from heaven, though the claim that they had long used the meteor as a divine talisman contradicts the idea that it was buried and unseen until someone dug it up in 1902. The real story is that the Clackamas people of the area had long known about it but a local man recognized it as a meteorite and secretly moved it to his own land to claim ownership.  The Clackamas fought for its return for decades, until finally an agreement with the museum now holding it allowed it remain on public display provided that the Clackamas could conduct a ceremony annually. They will also get the meteor back should the museum where it is now housed ever close. 
Ancient Aliens
 ignores all of these complex legal and political problems and instead tells us that Native people, being primitive tape recorders of proto-historical events, knew that the meteor was a secret rocket ship that tiny space aliens flew to Earth.
​
Segment 2
The second segment reports the very stupid article published this spring in an academic journal claiming that octopuses are space aliens whose genetic code traveled to Earth aboard a meteor. As should be clear to anyone, octopuses share much in common with other non-octopus creatures, like squid, cuttlefish, the other mollusks, etc. They are therefore not space aliens. But this leads to a familiar discussion of the theory of panspermia, the idea that space rocks could bring the organic compounds needed to create life to other planets, or to this one. It's a distinct possibility, but one that needn't necessarily involve space aliens to direct the meteors to our planet. There is no evidence that Earth life originated on a meteor, but it can't yet be ruled out. Even if it were the case, however, it is a poor substitute for the original claim of 
Ancient Aliens
—that space aliens flew to Earth and genetically engineered humanity. Instead, they now prefer to see Earth as a sort of "Chia Pet of the Gods," where the aliens seeded the planet with life from afar, and only paid attention to it after it sprouted.The segment also tells the story of the Aztec creation myth, which I have 
posted in my Library
. It involves a "knife" full of godlings falling from the sky, in a story that the Christian missionary who recorded it immediately likened to the fall of the angels in Genesis 6:4. The story as we have it today is probably contaminated by Christian influence since it was recorded by a Catholic cleric from a version told by Aztecs who had converted to Catholicism. As with other stories from ancient Mexico, the versions given by the Spanish missionaries were hybrids of genuine traditions and Catholic teachings, and it is not always easy to separate the two.
​Segment 3
The third segment describes the Black Rock of the Kaaba, which has long been assumed to be a meteorite (at least since the nineteenth century), though it has never been tested to prove it one way or another. William Henry claims that Gabriel, the angel said to have brought the stone to Earth, was an "otherworldly being," and David Childress adds that "extraterrestrials" were responsible for delivering the stone, which he and the narrator say was a radio receiver for delivering messages to Muhammad. Once again, the show alleges that Muslims are accidentally worshiping space aliens. The segment briefly mentions the omphalos stone at Delphi as a possible meteor and then returns to hammering home the point that Muslims venerate a meteor as though it were a gift from God.
Segment 4
The fourth segment describes the Asteroid Belt between Earth and Mars and recites the longstanding fringe claim that the asteroid belt is the remains of an exploded planet, a claim not supported by current science. William Henry basically just lies through his teeth by claiming that Mesopotamian "lore" tells us that a planet exploded in the midst of a cosmic battle between the armies of different planets and the survivors came to Earth in the aftermath. There is absolutely nothing like that in the mythology of peoples who literally believed that the Earth was covered in a solid dome and that that planets were tiny little lights that spun around under this dome. This is just warmed-over Zecharia Sitchin with a side of outright lies.After this the show discusses the Hypatia Stone, which is a meteorite that hit the Earth after arriving from 
outside the solar system
, as evidenced by its unusual ratios of elements. The talking heads, including David Childress, can't fathom that a rock from deep space might hit Earth, so they suggest that the rock was purposely aimed at the Earth by extraterrestrials, though Childress confesses that he can't imagine why space aliens would do this, especially since 
he argues every week that they are literally coming to Earth from other galaxies all the freakin' time and could easily bring their goddamn stupid pet rocks with them and just hand them to the people they keep abducting from their bedrooms.
​
Aliens sure do like doing things the hard way. Imagine aiming a tiny, tiny stone at the Earth from another galaxy and waiting thousands of years or more for it to hit, with all the math involved and all the worry that it could be deflected from its course, when you are popping by through worm holes every other day and could just drop it off.
 Segment 5
The fifth segment notes that some meteorites have superconductors which can cause the rock to levitate in the presence of strong electric and magnetic fields. Travis Taylor, the Rocket City redneck, claims that meteors containing such superconductors are artificial and fragments of an alien space probe. Apparently, Taylor has learned how to take his minor science celebrity and turn it into cash. The segment also discusses a Russian meteorite containing a quasicrystal, a matrix that resembles the structure of a crystal but never repeats itself, or more technically, it lacks translational symmetry. Childress tells us that the quasicrystals might be a secret computer storage drive full of alien records, though he has no idea how one might test such an idea. He might also have stopped to consider that he said in past episodes that all the information known to space aliens exists in the immaterial Akashic Record from which aliens beam it directly into our brains, so what do they need these quasicrystals for?
​Segment 6
The sixth and final segment looks at the old question of whether aliens use self-replicating robots to explore other worlds before visiting themselves. Ancient astronaut theorists suggest that aliens actually used meteors full of DNA to terraform planets, creating biological robots—i.e., us—and we are therefore "manipulated" by alien DNA, as Childress puts it, and he lusts for the day when we slaves can "meet our creators." Taylor says that all of this "makes perfect sense," and you get the sense that he is counting the days until his guest slot on the show can make him a fixture on the lucrative paranormal speaking circuit. The show never quite, though, made the case that aliens were necessary to explain anything about meteors, and to an extent, the aliens were grafted on to a show that was really trying to be about space exploration but lacked the intellectual firepower to understand its own subject.
https://www.nasa.gov/sites/default/files/atoms/files/niac_2016_phasei_dunn_projectrama_tagged.pdf        82
Nasa RAMA project  – Reconstitutign Asteroids into Mechanical Automata
Launching a WALL-E robot onto a meteorite, to havest the minerals, and self replicate to build a new rocket, or modules for humans to arrive later
–
https://www.space.com/33079-turning-asteroids-into-spaceships-made-in-space.html
A few decades from now, asteroids may be flying themselves to mining outposts in space, nobly sacrificing their abundant resources to help open the final frontier to humanity.
That's the vision of California-based company Made In Space, which was recently awarded NASA funding to investigate how to turn asteroids into giant, autonomous spacecraft.
The project, known as RAMA (Reconstituting Asteroids into Mechanical Automata), is part of Made In Space's long-term plan to enable space colonization by helping make off-Earth manufacturing efficient and economically viable.
Plan to Turn Asteroids Into Spaceships Could Spur Off-Earth Mining
–
https://www.thehindu.com/sci-tech/nasa-spacecraft-approaches-asteroid-bennu-snaps-first-pic/article24784236.ece
NASA spacecraft approaches asteroid Bennu, snaps first pic
OSIRIS-REx is designed to reach out with a robotic arm to "high-five" the surface of the asteroid and return the sample to Earth in 2023
https://www.thehindu.com/sci-tech/science/worlds-first-mission-to-touch-the-sun-lifts-off-nasa/article24670158.ece
https://www.financialexpress.com/lifestyle/science/man-mission-to-space-to-have-3-crew-members-will-be-in-space-for-5-7-days-isro-chief/1295493/
https://www.researchgate.net/publication/316547389_Autonomous_precision_landing_of_space_rockets
https://www.researchgate.net/publication/316547389_Autonomous_precision_landing_of_space_rockets
Autonomous precision landing of space rockets
https://techport.nasa.gov/view/93919
https://www.nasa.gov/sites/default/files/atoms/files/niac_2016_phasei_dunn_projectrama_tagged.pdf
https://design-milk.com/worlds-first-analog-3d-printer-daniel-de-bruin/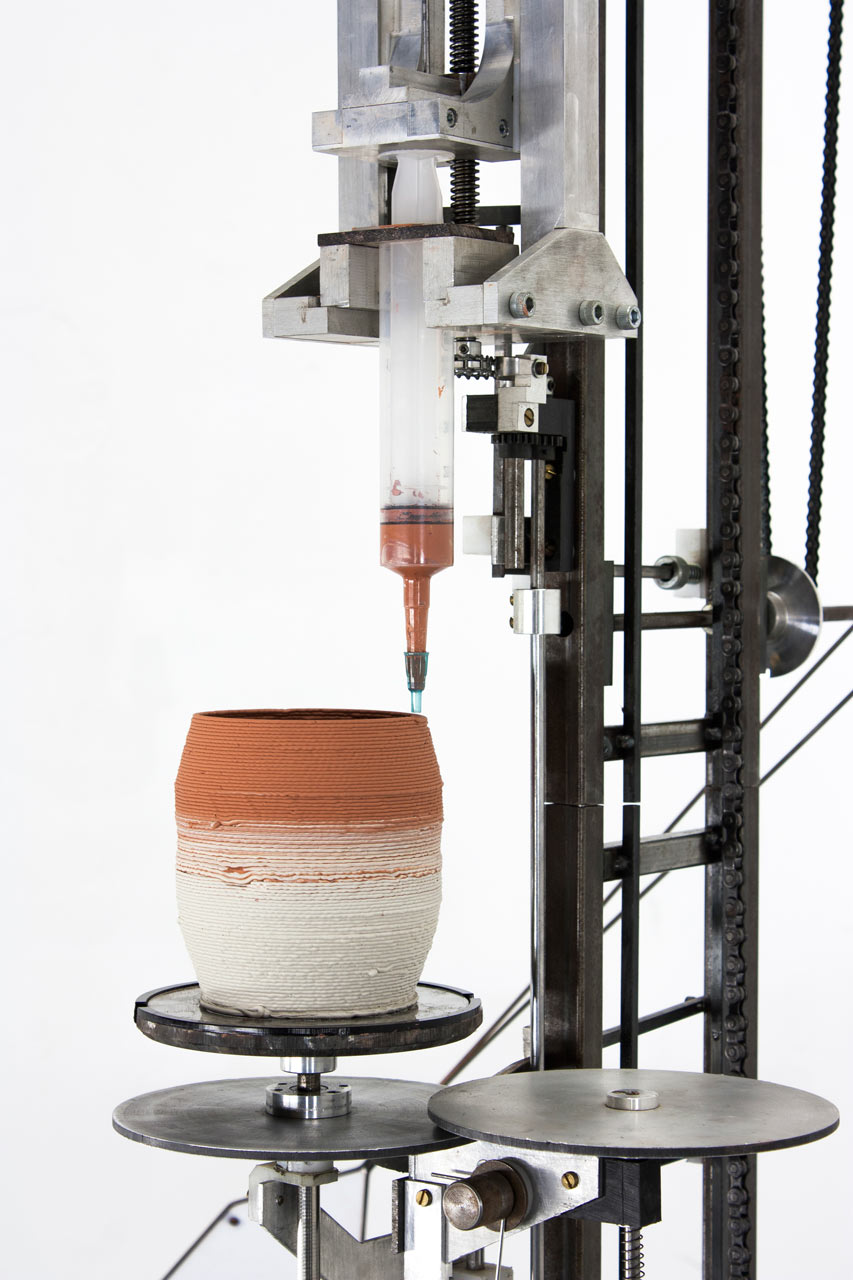 https://www.thingiverse.com/thing:101105
https://www.pcworld.com/article/2041993/this-3d-printed-mechanical-computer-puts-both-old-and-new-tech-to-good-use.html
A mechanical computer may not seem all that practical in today's electronics-driven world. That didn't stop Chris Fenton from building one for himself.
Chris, an electrical engineer by trade, made the Turbo Entabulator out of his love of computers—new and old—and an interest in how they work. Chris wanted to see how basic of a computer you could make while still being able to call it a computer.
The Entabulator runs the classic Fibonacci series, punching out the mathematical sequence on cards. Most importantly, though, the computer is purely mechanical—you won't find any electronic components. As a result, the Turbo Entabulator requires some manual labor—you have to turn a crank for it to run. Chris produced almost all the parts with his MakerBot 3D printer, the only electronic know-how needed.
–
https://news.softpedia.com/news/This-Is-a-3D-Printed-Mechanical-Computer-Uses-no-Electronics-Video-460194.shtml
Called the Entabulator, it can read punch cards
https://www.sumitomodrive.com/uploads/product/files/file-2645.pdf      industrial gear box technology
https://www.geartechnology.com/issues/0110x/biggears.pdf
https://www.geartechnology.com/articles/0615/The_Basics_of_Gear_Theory/
For soft cutting, "threaded" hobs (Fig. 8, right) are mostly used. The discrete cutting blades are grouped along a helix on the surface of a cylinder.
Hobs are swiveled to an angular position in order to compensate for the helix lead angle. During the continuous hob rotation, a feed motion moves the hob along the face width of the work gear ("E" in Fig. 8). In case of a single start hob, the work gear will rotate one tooth (one pitch) during one hob rotation. A number of other methods for the manufacture of involute gears are also derived from the generating principle with a trapezoidal rack.
The so called profile cutting or grinding methods are based on cutting or grinding tools whose tooth forming profile sections represent a negative "involute." Profile tools are more difficult to manufacture than generating tools, and are more sensitive to positioning errors and process related kinematic, i.e. — dynamic influences.
The Conclusion from the Cylindrical Gear to the Bevel Gear
It is possible to apply the conclusions of the preceding sections in a similar form also to three-dimensional gearing applications. If motion and force should be transmitted between two non-parallel axes, the solution beyond to worm gear drives and crossed helical gear drives is the most remarkable case in gearing — bevel gears. These are angular transmissions with conical gears that have straight or curved teeth in direction of the face width. Depending on the axes orientation, bevel gears are divided in straight or spiral bevel gears with intersecting axes, and hypoid gears with crossing axes which are separated by an offset. The different bevel gear types are explained in Chapter 3 in detail with their properties and applications.
The conclusion from "N to N + 1" from the cylindrical gear to the bevel gear can be created intuitively if the generating rack (Fig. 8) is placed on a flat surface and then bent around a vertical axis (Fig. 9). If the rack is imagined to consist of thin, elastic material, then only the cylindrical section through the middle of the face width of the toothed ring (Fig. 9) shows the original trapezoidal rack profile (Fig. 8), i.e. — rolled on the surface of said cylinder.
The trapezoidal profile reduces in size proportionally towards the center and enlarges proportionally towards the outside. If this proportional profile distortion does not only apply in circumferential direction but also in vertical direction, then the optimal generating gear for straight bevel gears has been created. This leads to a simple explanation of the generating principle in Figure 9. If a disk from modeling clay is pressed from the top into the profile of the generating gear and a slip free rotation between disk and generating gear occurs, then teeth with nearly involute profiles are formed. The profiles formed in this experiment are spherical involutes, or octoids of the first kind. If the same experiment is repeated with a disk from modeling clay from the lower side of the generating gear, then a second bevel gear with an octoid profile is created. Remarkably enough, in the conducted brain experiment the most elementary case of the kinematic coupling requirements between two gears has been realized. If it is possible for the upper bevel gear to engage in a perfect meshing condition with the generating gear — and if the lower bevel gear can engage in a perfect meshing condition with the mirror-imaged bottom side of the generating gear — then the generating gear (which has only a virtual character) can be removed and the two bevel gears will mesh perfectly with each other as well. This leads to the formal definition of the kinematic coupling requirements.
Kinematic Coupling Requirements
The flank surfaces of the generating gears of the two mating bevel gears are congruent (same shape but mirror images (Fig. 9))
The generating gears of the two mating bevel gears require identical axes of rotation (top/bottom sides of generating gear in Figure 9 form the same generating gear which rotates in both cases around the same axis and therefore satisfies condition 2)
The surface of engagement of pinion and ring gear must be identical to the surface of engagement between pinion and generating gear, and also to the one between ring gear and generating gear (without detailed knowledge of the surfaces of engagement, the global condition in Figure 9 seems to satisfy this requirement)
With all coupling requirements satisfied, the ring gear flanks are conjugate to the pinion flanks. (The term conjugate is used in mathematics for two or more surfaces which contact each other along a line. Since the 1980s the term conjugate is also employed in the gear technology literature to define the "exact" gear pair which presents a triple plurality of line contact between two gear flanks during the meshing process (Ref. 4). This book will apply this application of the term conjugate according to the following definition, since it is commonly used today.
https://www.smithsonianmag.com/history/decoding-antikythera-mechanism-first-computer-180953979/
Over 2,000 years old.
Holding it in your hands, you could track the paths of the Sun, Moon and planets with impressive accuracy. One investigator dubbed it "an ancient Greek computer." But the X-ray images were difficult to interpret, so mainstream historians ignored the artifact even as it was championed by fringe writers such as Erich von Däniken, who claimed it came from an alien spaceship. It wasn't until 2006 that the Antikythera mechanism captured broader attention. That year, Mike Edmunds of Cardiff University in Wales and his team published CT scans of the fragments, revealing more details of the inner workings, as well as hidden inscriptions—and triggering a burst of scholarly research.
http://www.antikythera-mechanism.gr/     official research project
Publications
https://www.telegraph.co.uk/technology/2017/05/17/antikythera-mechanism-discovered-115-years-ago/
https://www.vox.com/science-and-health/2017/5/17/15646450/antikythera-mechanism-greek-computer-astronomy-google-doodle
https://www.nasa.gov/feature/reconstituting-asteroids-into-mechanical-automata
http://www.crystalinks.com/blackstoneofmecca.html
The Black Stone of Mecca
---
---
---
---
The Black Stone of Mecca, or Kaaba Stone, is a Muslim relic, which according to Islamic tradition dates back to the time of Adam and Eve. It is the eastern cornerstone of the Kaaba, the ancient sacred stone building towards which Muslims pray, in the center of the Grand Mosque in Mecca, Saudi Arabia. The Stone is a dark rock, polished smooth by the hands of millions of pilgrims, that has been broken into a number of fragments cemented into a silver frame in the side of the Kaaba. Although it has often been described as a meteorite, this hypothesis is still under consideration.It is the eastern cornerstone of the Kaaba, the ancient sacred stone building towards which Muslims pray, in the center of the Grand Mosque in Mecca, Saudi Arabia.
The Stone is roughly 30 cm (12 in.) in diameter, and 1.5 meters (5 ft.) above the ground. When pilgrims circle the Kaaba as part of the Tawaf ritual of the Hajj, many of them try, if possible, to stop and kiss the Black Stone, emulating the kiss that it received from the Islamic prophet Muhammad. If they cannot reach it, they are to point to it on each of their seven circuits around the Kaaba. The Stone is broken into a number of pieces from damage which was inflicted during the Middle Ages. The pieces are held together by a silver frame, which is fastened by silver nails to the Stone.
There are various opinions as to what the Black Stone actually is. Muslims say that the Stone was found by Abraham (Ibrahim) and his son Ishmael (Ismail) when they were searching for stones with which to build the Kaaba. They recognized its worth and made it one of the building's cornerstones.
Secular historians point to the history of stone worship, and especially meteorite worship, in pre-Islamic Arabia, and say that it is likely that the Stone is a meteorite. There is no way to test this hypothesis without removing and examining the Stone, which would not be permitted by its guardians.
There is no indication as to where this stone originated, but since it pre-dates the revelation of the Holy Qur'an and Muhammad's prophethood, and even kissed, it must stem from the time of Abraham since the Hajj traditions are traceable to the patriarch of monotheism.
The Ka'bah at Mecca describes the shape of the black stone structure on a marble base which stands in the centre court of the Great Mosque, Masjidul Haram, at the centre of Mecca. It stands about 50 feet high by about 35 feet wide. Set into the eastern corner is the sacred stone. This Ka'ba is a cubed shaped temple rebuilt by Abraham and his son Ishmael. Reverently draped in black cloth throughout the year, it beckons to every Muslim of the world to come to its sacred ground.
The Ka'ba – Kaaba – is the canonical center of the Islamic world and every pious act, particularly prayer, is directed toward it. Once a year it plays host to the greatest convention of religious believers and stands ready to sanctify the Umrah traveler through the balance of the year.
The official starting point of the walk around the Kaaba, that forms the core of the holy pilgrimage, is called the hajj. During the Tawaf pilgrims kiss or touch the black stone as they circumambulate the Ka'ba.
Maqam Ibrahim or place where Abraham stood


It is opposite the Multazam the only door of the Ka'bah.Invocation of the pilgrims on the hill of As-Safa,


Point of departure for the procession.
Pilgrims touching one of the walls of the Ka'bah.
Some Muslims are more willing to believe that the Stone itself has some supernatural powers. They believe that this stone fell from the sky during the time of Adam and Eve, and that it has the power to cleanse worshippers of their sins by absorbing them into itself. They say that the Black Stone was once a pure and dazzling white and it has turned black because of the sins it has absorbed over the years.
It is remarkable, however, that even though the temple contained 360 idols worshipped before Muhammad's Prophethood, the black stone was never kissed or made an idol of worship. In fact, the Ka'ba was never worshipped by the idolaters prior to Muhammad's Prophethood. The building contained idols of worship but the building itself was never an object of worship.
The fact that the Ka'ba was rebuilt by Abraham is a historical fact. Since the stone has been there ever since, it stands to reason that Abraham placed the stone in the Ka'ba. The Black Stone is in fact the cornerstone of the Ka'ba and is there as an emblem of the progeny of Abraham which was rejected by the Israelites and became the corner stone of the Kingdom of God.
The Psalms contains a clear reference to it:
The stone which the builders refused is become the head-stone of the corner. Ishmael was looked on as being rejected by God, or so the Israelites believed. Yet it was a progeny of Ishmael that the Last Prophet, the 'head-stone of the corner' was to arise.
While David referred to it as the stone which the builders refused, Jesus spoke of it more plainly in the parable of the husbandman, telling the Israelites that the vineyard, which in the parable stands for the Kingdom of God, would be taken away from them and given to other husbandmen.
That by the rejected stone in the prophecy (21:42) was meant a rejected nation (21:43) is made clear by Jesus Christ. That this rejected nation was none other than the Ishmaelites has been borne out by history.
The Black Stone, therefore, passes for the mithaq, the primordial covenant between the Creator and His created. And in the whole world there is only this unhewn stone, the stone, Cut out of the mountains without hands (Daniel 2:45), and that is the corner-stone of a building, which in point of importance, stands unique in the world.
Touching or kissing the stone has a profound impact on the faithful as it is suppose to count in their favor on judgment day.
The great Muslim traveler from Valencia, Ibn Jubayr (1145-1217) describes the emotion he felt on touching the stone, The stone, when one kisses it, has a softness and freshness which delights the mouth; so much so that he who places his lips upon it wishes never to remove them. It suffices, moreover, that the Prophet said that it is the Right Hand of God on Earth.
The single most important reason for kissing the stone is that Prophet Muhammad did so. No devotional significance whatsoever is attached to the stone. Kissing or touching the Black Stone is a reverential act of acknowledgment that God's hand directed its placement and construction. That Abraham and Muhammad, God's blessing upon them, had touched and kissed the stone and an acknowledgment that God had entrusted the 'corner stone' of His religious central focus for man upon that hollowed and sacred place.
Researchers have noted that the Ka'bah is accurately aligned on two heavenly phenomena – the cycles of the moon and the rising of Canopus, the brightest star after Sirius.
There are various other opinions as to what the Black Stone actually symbolizes. Many Muslims regard the Stone as 'just a stone'. When Umar ibn al-Khattab, the second Caliph, came to kiss the stone, he said, in front of all assembled: "No doubt, I know that you are a stone and can neither harm anyone nor benefit anyone. Had I not seen Allah's Messenger kissing you, I would not have kissed you." They pay their respects to the Black Stone in a spirit of trust in Muhammad, not with any belief in the Black Stone itself.
---
Other Cultures and Dieties
The earliest reference we have to a goddess worshipped as a cube-shaped stone is from neolithic Anatolia. Alternatively, 'Kubaba' may mean a hollow vessel or cave – which would still be a supreme image of the goddess. The ideograms for Kubaba in the Hittite alphabet are a lozenge or cube, a double-headed axe, a dove, a vase and a door or gate – all images of the goddess in neolithic Europe.
Deities of other cultures known to have been associated with black stones include Aphrodite at Paphos, Cybele at Pessinus and later Rome, Astarte at Byblos and the famous Artemis/Diana of Ephesus. The latter's most ancient sculpture was, it is said, carved from a black meteorite.
The earliest form of Cybele's name may have been Kubaba or Kumbaba which suggests Humbaba, who was the guardian of the forest in the Epic of Gilgamesh – the world's oldest recorded myth from Assyria of circa 2,500 BCE and, as scholars reveal more of the text as the source of most of the major mythological themes of later civilizations.
The origin of Kubaba may have been kube or kuba meaning 'cube'.
The stone associated with Cybele's worship was, originally, probably at Pessinus but perhaps at Pergamum or on Mount Ida. What is certain is that in 204 BCE it was taken to Rome, where Cybele became 'Mother' to the Romans. The ecstatic rites of her worship were alien to the Roman temperament, but nevertheless animated the streets of their city during the annual procession of the goddess's statue. Alongside Isis, Cybele retained prominence in the heart of the Empire until the fifth century BCE – when the stone was then lost. Her cult prospered throughout the Empire and it is said that every town or village remained true to the worship of Cybele.
The home of Aphrodite was at Paphos on Cyprus. Various Classical writers describe the rituals which went on her in her honor – in which a tapering black stone, the object of verneration at her temple, was used.
---
Holiday of Hajj
---
Pseudoscience

If you believe in the ancient astronaut theory of creation, you have to wonder
if the Black Stone is an alien artifact or at the very least came from space. .
The word Kaaba – Ka'ba means Cube

Metatron's Cube
Sacred Geometry Creation
——————-
http://prohibition.themobmuseum.org/the-history/prohibition-potpourri/nascar-and-prohibition/
NASCAR Rooted in Prohibition Bootlegging
From North Carolina to Spokane, Washington, bootleggers during Prohibition used "souped up" automobiles to stay to ahead of federal agents and local police while transporting illegal whiskey on back roads in the dark of night.
The idea was fairly simple – take a car that looked ordinary on the outside, modify the engine for greater speed, remove the floor boards, passenger and back seats to store as many cases of liquor as possible, install extra suspension springs to handle the weight, a dirt-protecting plate in front of the radiator and run the prohibited booze to customers by outsmarting or outrunning the authorities.
To elude federal Prohibition agents, sheriffs and cops on the road, these daring "runners" needed sharp driving skills to speed and maneuver along dirt, gravel, single-lane, and occasionally, paved roads after dark and at times with their headlights turned off.
Even before Prohibition came to an end in 1933, racing these high-performance cars became a popular pastime among the "runners" in North Carolina, Virginia, Tennessee, Georgia and elsewhere in the South. They raced each other's cars, many of them Ford models, on weekend afternoons out in the country on makeshift dirt tracks. Such were the bootlegger roots of the stock car, and what would evolve into the National Association for Stock Car Auto Racing, or NASCAR, in 1947.
Booze runners looked for good mechanics who knew how to make their engines run faster and handle better than police vehicles. This became even more important in 1932, when Ford introduced its flathead V-8, with eight cylinders, a powerful car that runners started using as did police departments to keep pace.         
By the nature of their illegal liquor business, veering fast along curvy, mountainous roads, runners taught themselves to be the best stock car drivers of the era and beyond. Although national Prohibition ended in 1933, production of illegal whiskey continued for years afterward to avoid taxes and regulations. Many future NASCAR drivers cut their teeth bootlegging illegal moonshine in the 1940s, such as NASCAR Hall of Famer Junior Johnson, who won his learner's permit by running corn mash hooch before his NASCAR debut in 1955.
Edmund Fahey of Spokane, Washington, who smuggled cases of Scotch whiskey from Canada inside his modified Buick across the border in the early '20s, wrote in his 1972 autobiography that runners had to guard against getting flats in the era's flimsy tubed tires and be good roadside mechanics, almost like a race car driver and crew in one.     
"The rum smuggler put his cars through mechanical tests as tough as those devised by test drivers," he wrote. "Tires were put to the severest possible tests. Heavy loads, hauled over the toughest of roads often at reckless speeds, kept the rubber on your car always under the utmost strain. Therefore, the rum smuggler at all times used the best tires that could be bought. In fact, several companies developed tires especially for the rum-running trade. Many a runner served time in jail simply because his rubber failed him at some critical moment."
Fahey dropped out of the runner's racket after an arrest and six-month jail sentence in the mid-'20s and did not end up as a racer.
The legacy of the Prohibition runner went beyond casual backwoods racing in 1936, when the city of Daytona, Florida, held the first organized stock car race as a promotion. It lost money, but a Prohibition-era mechanic named Bill France, who placed fifth in the race, was determined to find a way to organize stock car racing. It took him more than a decade, but NASCAR's organization set a single set of rules for racetracks and formalized the sport. The first NASCAR race was held in Daytona on February 15, 1948. The winner, in a modified Ford, was Red Byron, a former moonshine runner.
https://auto.howstuffworks.com/auto-racing/nascar/history/nascar-bootleggers.htm
Things are looking up. You managed to extract 100 gallons (378.54 liters) of hooch from your illegal backwoods still, pour the 150-proof white lightning into jars and load them into the trunk of your car — all without being discovered by the law. Your illicit stash is tucked under blankets, just for good measure, and covered with an assortment of old coats. Now all you have to do is deliver it.
—-
https://www.bkconnection.com/static/Creating_a_World_That_Works_for_All_EXCERPT.pdf   36
https://designopendata.files.wordpress.com/2014/05/design-for-the-real-world-victor-papanek.pdf       140
There are professions more harmful than industrial design, but only a very few of them. And possibly only one profession is phonier.
Advertising design, in persuading people to buy things they don't need, with money they don't have, in order to impress others who don't care,
is probably the phoniest field in existence today. Industrial design, by concocting the tawdry idiocies hawked by advertisers, comes a close
second. Never before in history have grown men sat down and seriously designed electric hairbrushes, rhinestone-covered file boxes, and
mink carpeting for bathrooms, and then drawn up elaborate plans to make and sell these gadgets to millions of people. Before (in the 'good
old days'), if a person liked killing people, he had to become a general, purchase a coal-mine, or else study nuclear physics. Today, industrial
design has put murder on a mass-production basis. By designing criminally unsafe automobiles that kill or maim nearly one million people
around the world each year, by creating whole new species of permanent garbage to clutter up the landscape, and by choosing materials and
processes that pollute the air we breathe, designers have become a dangerous breed. And the skills needed in these activities are taught
carefully to young people.
In an age of mass production when everything must be planned and designed, design has become the most powerful tool with which man
shapes his tools and environments (and, by extension, society and himself). This demands high social and moral responsibility from the
designer. It also demands greater understanding of the people by those who practise design and more insight into the design process by the
public. Not a single vol
—–
https://beforeitsnews.com/v3/alternative/2018/3633227.html
Antigrav Drones Start Fires With Lightning! 100% Proof!
https://www.defenceaviation.com/2007/06/sr-91-aurora-aircraft.html
North American XB-70 Valkyrie
http://ashbrook.org/programs/citizens/publications/books/no-left-turns-contents/printer-friendly/
http://avalonlibrary.net/ebooks/Roger%20Stone,%20Mike%20Colapietro%20-%20Nixon's%20Secrets%20-%20The%20Rise,%20Fall,%20and%20Untold%20Truth%20about%20the%20President,%20Watergate,%20and%20the%20Pardon.pdf
https://the-eye.eu/public/concen.org/NEXUS%20Magazine%20Archive%20%281987-2007%29/PDF/Volume%2009%20-%202002/NEXUS%209_05%20%C6%92%231A65/905.DavidAdair.pdf
—
https://phibetaiota.net/2018/08/james-fetzer-in-solidarity-with-alex-jones-sandy-hook-was-a-fema-drill-to-promote-gun-control-everyone-must-check-in/
—-
https://techcrunch.com/2018/08/28/will-big-brands-disrupt-higher-education/
—
https://techcrunch.com/2018/08/29/googles-wear-os-is-getting-a-new-look/
—-
https://techcrunch.com/2018/08/29/facebook-watch-is-launching-worldwide/
—
https://techcrunch.com/2018/08/28/bernie-sanders-problem-with-amazon/
Vermont Senator Bernie Sanders is seeking additional information about the working conditions in Amazon warehouses in advance of legislation he's preparing to introduce on September 5.
Income inequality was, after all, the centerpiece of Sanders' 2016 presidential campaign. It was a populist message that resonated strongly with voters, giving the dark horse candidate a boost among concerned progressives and independents during a tooth and nail primary battle.
But while the message, perhaps, wasn't enough to put him over the top, it's a mission that's remained central to Sanders' work on Capitol Hill, finding him taking aim at some of the world's largest corporations. In recent months, Amazon has been in the senator's sights.
Earlier today, Sanders tweeted out a link asking employees of the online retail giant to share their experiences working for the company. The form allows current and former Amazon employees to share their stories either on the record or anonymously. It asks whether workers "struggle[d] with the demanding working conditions," and whether they required public assistance.
In a phone call today, Sanders told TechCrunch that his office already knows enough about the working conditions in Amazon warehouses, but is seeking additional information as it prepares to introduce legislation on September 5.
"We know that the median salary for Amazon employees is about $28,000," the Senator told TechCrunch. "And about half the workers who work for Amazon make less than $28,000 a year."
It's easy to see why the company has become a prime target for Sanders. A recent SEC filing put the median salary at $28,446 — less than owner Jeff Bezos makes every 10 seconds.
"We have every reason to believe that many, many thousands of Amazon workers in their warehouses throughout the country are earning very low wages," Sanders explained. "It's hard to get this information. Amazon has not been very forthcoming. From what information we've gathered, one out of three Amazon workers in Arizona, as we understand it, are on public assistance. They are receiving either Medicaid, food stamps or public housing."
The Senator acknowledges that nothing about what Amazon is doing, on the face of it, is breaking any laws. But the discrepancy between its highest and lowest wage earners is enough for him to call into question why government subsidies are required to buoy those on the bottom rung. This is precisely what the proposed legislation aims to address.
Put simply, Sanders says we have every reason to believe that the richest man in the world can afford to pay employees more.
"The taxpayers in this country should not be subsidizing a guy who's worth $150 billion, whose wealth is increasing by $260 million every single day," said Sanders. "That is insane. He has enough money to pay his workers a living wage. He does not need corporate welfare. And our goal is to see that Bezos pays his workers a living wage."
While Amazon is notoriously tight-lipped about matters these matters, the company has been on the defensive since the senator made it a kind of pet project. Amazon won't comment directly on the forthcoming legislation until it's made official, but the company did provide TechCrunch with comment regarding the blowback.
"We encourage anyone to compare our pay and benefits to other retailers," an Amazon spokesperson told TechCrunch. "Amazon is proud to have created over 130,000 new jobs last year alone. These are good jobs with highly competitive pay and full benefits. In the U.S., the average hourly wage for a full-time associate in our fulfillment centers, including cash, stock, and incentive bonuses, is over $15/hour before overtime. That's in addition to our full benefits package that includes health, vision and dental insurance, retirement, generous parental leave, and skills training for in-demand jobs through our Career Choice program, which has over 16,000 participants."
Amazon further suggests that those interested in learning more about warehouse conditions book a tour of one of its fulfillment centers to "see for themselves." 
A representative from Sanders' office tells TechCrunch that Amazon invited the senator on a tour of a fulfillment center, and he plans to take the company up on the offer.
Of course, the concerns over Amazon's treatment of workers aren't new. Mother Jones ran an exposé of what it was like working as an Amazon warehouse slave in 2012. In 2013, Gawker published a series of emails from employees discussing life in fulfillment centers citing things like "unrealistic goals," "very short breaks" and "below zero temps" in warehouses. A protestor cited by The Guardian in 2014 said it was better to be homeless than work for the retailer. And, most recently, Business Insider documented the "horror stories" faced by the Amazon warehouse workers, including nonstop surveillance and so little ability to take breaks, they couldn't even use the facilities, when needed.  
Amazon has since been on something of a charm offensive in response to those PR headaches.
Last week, there was the odd phenomenon of an army of Twitter accounts claiming to be warehouse workers who were serving up similar talking points.
"Hello!" one wrote, cheerfully. "I work in an Amazon FC in WA and our wages and benefits are very good. Amazon pays FC employess [sic] ~30% more than traditional retail stores and offers full medical benefits from day 1. Working conditions are very good- clean/well lit- Safety is a top priority at my facility!"
That Amazon positions its own offerings as "highly competitive" can, perhaps, be seen as something of an indictment of larger issues with warehouse fulfillment. While the company is an easy target, it's certainly not alone. And Sanders notes that his office is casting the net wider than just Amazon. Disney and Walmart have also been targeted by the senator.
In June, Sanders told a crowd at an Anaheim church, "I want to hear the moral defense of a company that makes $9 billion in profits, $400 million for their CEOs and have a 30-year worker going hungry. Tell me how that is right." 
A month later, he took to Twitter to call out CEO Bob Iger directly, writing, "Does Disney CEO Bob Iger have a good explanation for why he is being compensated more than $400 million while workers at Disneyland are homeless and relying on food stamps to feed their families?"
Earlier this week, however, Disney reached an agreement with the Walt Disney World union to pay workers a $15 minimum wage.
"We've seen real progress at the Disney corporation," Sanders told TechCrunch, "and I believe that Jeff Bezos can play a profound role in American society today if he were to say, 'yes, I'm the richest guy in the world. I will pay my workers a living wage at least $15 and make sure all of my workers have the security and dignity they need. I will improve conditions.'"
Amazon and Walmart, meanwhile, remain the two key targets for the impending legislation. With Democrats in the minority in the U.S. Senate, it seems unlikely that a hearing will be called where Bezos would be asked to testify à la Mark Zuckerberg, but the senator plans to go ahead with the legislation next week, regardless.  
"That legislation is pretty simple," explained Sanders. "It says: if you are a large company of 500 or more employees and you're paying your workers wages that are so low that they have to go on food stamps, Medicaid, public housing, etc., then you have to pay taxes commensurate to how much the government is now spending for that assistance. It's going to be the employer – the Jeff Bezos, the Walton family – who will pick up the tab for these public assistance programs, rather than the middle class of the country."
—-
https://techcrunch.com/2018/08/16/new-wordpress-policy-allows-it-to-shut-down-blogs-of-sandy-hook-deniers/
The company told The NYT that language was a part of a predefined statement it used, and was sorry that it did so in this particular situation.
However, it also admitted that the posts in question weren't in violation of any current WordPress.com user guidelines or copyright law.
We understand the company has since phoned Mr. Pozner to apologize directly. It then created a new policy to address the problem.
Its new policy reads:
The policy affects blogs hosted on WordPress.com, not self-hosted blogs using WordPress software.
Combined, WordPress powers 31.6 percent of websites on the web, and has 60% of the CMS market, so this change has a sizable impact on the web as a whole.
The company declined to comment on the new policy.
If the booted bloggers now move to their own self-hosted sites, the responsibility of shutting them down will fall on the web hosting companies. Of course, don't expect that to happen anytime soon.
Some of the affected bloggers will probably claim their rights to free speech are being violated. They're wrong. The First Amendment protects people in the U.S. from the government censoring or punishing you for what you say. It doesn't protect your Twitter account, Facebook profile, or now, your WordPress.com blog.
—-
—