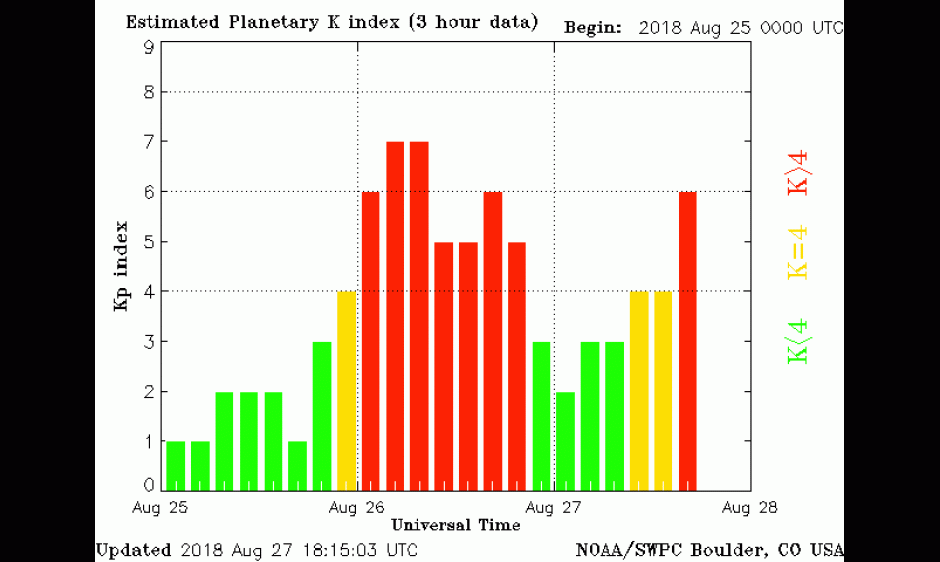 —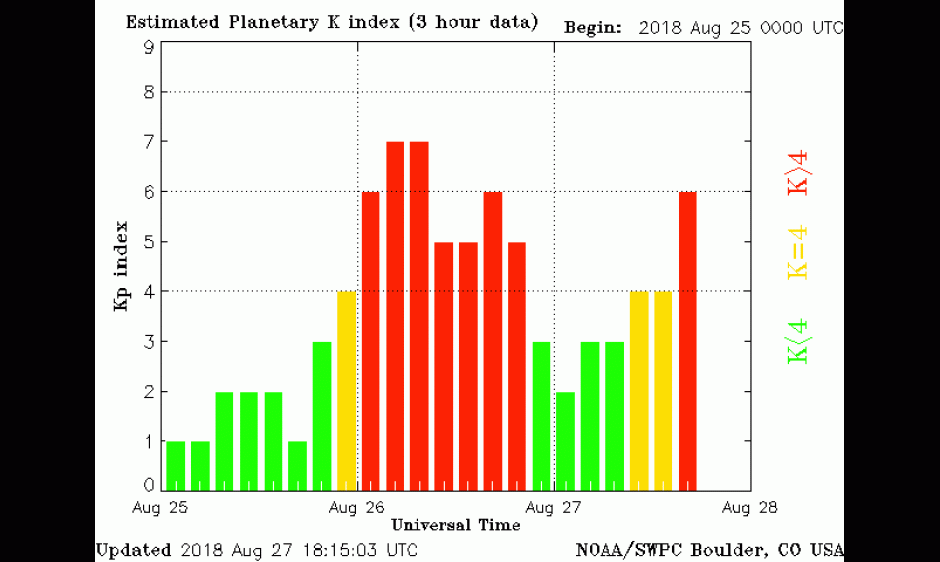 —-
https://www.ksl.com/article/46381940/semitruck-that-rolled-onto-train-tracks-near-centerville-causes-frontrunner-delays
—
What the mega Wall Street banks are doing with artificial intelligence and machine learning is separating its customers into categories of financially sophisticated, less sophisticated, and outright dummies. That data is then used to effectively prey on the financially unsophisticated.
Schoar explained what is happening as follows:
"The availability of much more detailed data about individual customers combined with powerful new analytics tools, such as AI and Big Data, allows for much more individualized pricing of services. Financial service providers are able to model not only the credit risk of customers but also their latent demand and financial sophistication. This allows for highly individualized pricing, including the ability of target customers' behavioral biases and inattention to financial details."
Citing a study she conducted with Hong Ru of the Nanyang Technological University in Singapore, Schoar explained:
"We show that there are substantial differences in the offers that issuers extend to potential customers. To undertake this analysis, we draw upon a dataset gathered by Compremedia a company that tracks entirety of the US credit card lending market. This allows us to look at the structure of offers with which the same issuer targets different customers. We find that less-sophisticated borrowers receive offers with more back-loaded and hidden features. In contrast, more highly educated households were offered cards with front-loaded features such as stable regular purchasing APRs [annual percentage rate] and low late fees and over-limit fees."
Schoar also raised the potential that central banks are sadly lagging the big banks when it comes to access to big data, stating that "Historically we often believed that Central Banks had the most comprehensive and accurate view of the state of the economy. But the rapid growth of these new digital technologies has created a market dynamic, where many institutions outside the Central Bank system might soon have much more comprehensive, more accurate and also more timely information than the regulators."
That's exactly what happened in the leadup to the epic financial crash on Wall Street in 2008. While the U.S. central bank, the Federal Reserve, was predicting smooth-sailing ahead, the big banks were preparing for a financial catastrophe by buying billions of dollars in credit default swaps on weak players and shorting the residential mortgage-backed securities market. Their real-time internal big data far outpaced the intelligence gathering of their regulator, the Federal Reserve.
As for big Wall Street banks preying on the financially unsophisticated – this has been going on for a long time. Artificial intelligence and machine learning will simply enshrine it as a business model across Wall Street.
0000—–
https://www.ksl.com/article/46381419/the-government-just-made-it-easier-for-workers-to-own-a-piece-of-their-employer
https://www.deseretnews.com/article/900028833/move-over-risk-monopoly-stratego-and-scrabble-here-are-12-board-games-to-replace-the-classics.html
https://www.ksl.com/article/46381297/man-killed-while-trying-to-roll-underneath-moving-train-in-salt-lake-city-police-say
https://www.ksl.com/article/46380962/equipment-to-smoking-what-has-caused-utahs-wildfires
https://www.ksl.com/article/46379797/boise-passes-stationless-bike-regulations
https://www.ksl.com/article/46381628/gaming-tournament-shooting-highlights-security-or-lack-of-it
https://www.ksl.com/article/46381896/amended-lawsuit-aimed-at-stopping-medical-marijuana-initiative-removes-religious-references
https://www.ksl.com/article/46381966/its-a-pretty-cool-story-draper-firefighter-brings-home-dog-rescued-from-blaze-that-claimed-chief
https://www.ksl.com/article/46381924/judge-blocks-online-plans-for-printing-untraceable-3d-guns
https://www.ksl.com/article/46381859/on-second-thought-trump-cohen-lawyers-stumble-on-facts
Mary Altaffer, AP Photo, File
On second thought: Trump, Cohen lawyers stumble on facts
NEW YORK (AP) — They're the ultimate insiders, but the lawyers speaking publicly on behalf of President Donald Trump and his longtime "fixer"-turned-foe Michael Cohen have been fumbling the facts of late.Cohen's lawyer, Lanny Davis, spent recent days walking back his bombshell assertions that his client could tell the special counsel that Trump had prior knowledge of a meeting with a Russian lawyer to get damaging information on Hillary Clinton.

"I should have been much clearer that I could not confirm the story," Davis said Monday, attempting to clean up his comments in interviews last week after Cohen pleaded guilty to campaign finance violations, tax evasion and bank fraud.

Trump's lawyer, Rudy Giuliani, caused a stir last week when he told The Washington Post that Trump had sought his advice on the possibility of granting a pardon to former campaign chairman Paul Manafort. He said the discussion happened before Manafort's conviction last week on tax and bank fraud charges.

Giuliani told the Post that he counseled against the move at least until the end of special counsel Robert Mueller's investigation — but Fox News later reported that Giuliani said that Trump had not broached the idea of a pardon for Manafort specifically.

The apparent contradiction added to confusion about the president's plans and underscored how the two loudest voices speaking on the Russia probe were, in many ways, unreliable narrators.

Federal ethics rules frown on lawyers making comments intended to prejudice a jury or engaging in fraud or dishonesty, but legal ethics expert Steven Lubet said there's no boundary crossed by an inaccurate public statement.

"This is, I think, what I think some of the ethics opinions would call mere puffery, and typically that is not subject to discipline," said Lubet, of Northwestern University law school.

"In the age of 24/7 news, it's a hopeless quest to expect people to know what they're talking about," Lubet added, jokingly.

Davis told The Washington Post over the weekend that he "could not independently confirm" the claims he made on television last week that Cohen witnessed Trump's eldest son, Donald Trump Jr., telling his father about the Trump Tower meeting beforehand.

"I take responsibility for not communicating more clearly my uncertainty," Davis told The Associated Press on Monday. "I regret the error."

Davis also is hedging suggestions he made on television last week that Cohen could tell special prosecutor Robert Mueller about whether Trump was aware of and encouraged Russian hacking during the 2016 campaign before it became publicly known.

After suggesting to CNN last Wednesday that "Cohen was an observer and was a witness to Mr. Trump's awareness of those emails before they were dropped," Cohen told the Post, "there's a possibility that is the case. But I am not sure."

The prospect of Cohen telling Mueller that Trump knew in advance about the June 2016 meeting has hung over the Russia probe since CNN, citing anonymous sources, reported last month that Cohen was willing to share the information.

Davis told the AP at the time that the basic substance of the CNN report was correct and told CNN last Wednesday that Cohen "was present during a discussion with junior and dad" pertaining to the Trump Tower meeting.

Davis, citing a lack of independent verification, apologized to the AP on Monday. "I express my regrets that I could not confirm what I told you," he said.

Giuliani also has misspoken about the Trump Tower meeting.

He told NBC News on Aug. 19 that he didn't know if participants in the meeting, including Trump Jr. and Manafort, knew that lawyer Natalia Veselnitskaya "was Russian at the time."

"All they had was her name," Giuliani said.

In fact, emails released by Trump Jr. himself make clear that he was explicitly told an attendee at the meeting would be a "Russian government attorney" who wanted to provide damaging information about Clinton. Additionally, Trump Jr. has said he didn't have the lawyer's name prior to the meeting.

Trump, who has denied knowing about the meeting, seized on Davis' about-face.

"Michaels Cohen's attorney clarified the record, saying his client does not know if President Trump knew about the Trump Tower meeting (out of which came nothing!)," Trump tweeted on Saturday. "The answer is that I did NOT know about the meeting. Just another phony story by the Fake News Media!"

CNN said it stands by the story, which included reporting from Pulitzer Prize-winning Watergate reporter Carl Bernstein. Trump Jr. tweeted that CNN was defending "literal fake news" and derided Bernstein as a "leftist hack."

Another Trump lawyer, Jay Sekulow, was forced earlier this month to correct an assertion from last year that Trump was not involved in dictating a news media statement aboard Air Force One about the purpose of the Trump Tower meeting.

Sekulow said in an ABC News interview this month that he "had bad information" and that "over time facts develop."

The conflicting statements are important not only because they can raise credibility questions but also because, in the absence of any comments, clarification or corrections from the special counsel's office, the lawyers' words are sometimes the most direct vehicle for providing information to the public about the status of the investigation.

It's not clear, though, that they have any bearing on the investigation itself.

Davis primarily functions as a spokesman for Cohen, with the bulk of the actual legal work being done by New York lawyer, Guy Petrillo, who used to work for the Manhattan office now leading the prosecution.

And Giuliani, though the public face of the Trump legal team, is hardly the primary negotiator with Mueller's office. In addition to Sekulow, Trump has been relying on a husband-wife duo from Florida, Jane and Martin Raskin, and a veteran Washington hand, Emmet Flood, to serve as the White House liaison in the Russia investigation.

___

Tucker reported from Washington.

___

Follow Sisak at twitter.com/mikesisak and Tucker at twitter.com/etuckerAP

Copyright © The Associated Press. All rights reserved. This material may not be published, broadcast, rewritten or redistributed.
—
https://www.ksl.com/article/46381346/pope-apologizes-for-crimes-against-irish-women-babies
Gregorio Borgia, AP Photo
Pope apologizes for 'crimes' against Irish women, babies
YouTube: Pope: 'I Won't Say A Word About' McCarrick Claim
DUBLIN (AP) — Pope Francis issued a sweeping apology Sunday for the "crimes" of the Catholic Church in Ireland, saying church officials didn't respond with compassion, truth or justice to the many children and women who were abused over generations.Francis was interrupted by applause from the crowd of 300,000 as he read the apology out loud at the start of Mass in Dublin's Phoenix Park, the largest gathering of his two-day trip. It was a response to the tens of thousands of Irish children sexually and physically abused at Catholic Churches, schools and workhouses, and the women who were forced to live and work in laundries and give up their children if they got pregnant out of wedlock."We ask forgiveness for those members of the hierarchy who didn't take responsibility for this painful situation, and who kept silence," Francis said. "May the Lord keep this state of shame and compunction and give us strength so this never happens again, and that there is justice."

Hundreds of kilometers (miles) away, a few hundred somber protesters marched through the Irish town of Tuam and recited the names of a 796 babies and young children who died at a Catholic-run orphanage there, most during the 1950s. The children were buried in a mass grave in a septic area of the grounds.

"Elizabeth Murphy, 4 months. Annie Tyne, 3 months. John Joseph Murphy, 10 months," the protesters said.

With his weekend visit to Ireland, Francis became the first pope to visit the predominantly Catholic country in 39 years, and the first since the truth of Ireland's Catholic abuses began to come to light in the 1990s. He told the hundreds of thousands of people who turned out for Mass that he met Saturday with victims of all sorts of abuses: sexual, labor and religious.

Responding to a plea from the children forcibly put up for adoption, the pope assured their aging mothers that it wasn't a sin to look for the children taken from them so long ago. For decades, church officials told the women just the opposite.

"It was painful, painful for me" to learn of this betrayal by the church, Francis told reporters afterward. He said he felt "consolation of having helped clarify these things."

One forced adoptee who met with the pope, Clodagh Malone, said Francis was "shocked" at what the group told him and "he listened to each and every one of us with respect and compassion."

Survivors said the Argentine pope understood well their plight, given Argentina's own history of forced adoptions of children born to purported leftists during its 1970s military dictatorship.

"That is a big step forward for a lot of elderly women, particularly in the countryside in Ireland, who have lived 30, 40, 50, 60 years in fear," another adoptee, Paul Redmond, told The Associated Press. "That would mean a lot to them."

The abuse scandal has devastated the church's reputation in Ireland since the 1990s and exploded anew in the United States with reports of misconduct among the U.S. hierarchy.

The American church's scandal took a new twist Sunday, when two conservative Catholic news outlets, the National Catholic Register and LifeSiteNews, published an 11-page missive from the former Vatican ambassador to the U.S. Archbishop Carlo Maria Vigano.

He accused Vatican officials of knowing about the sexual escapades of ex-Cardinal Theodore McCarrick since 2000, but making him a cardinal anyway. And he accused Francis of knowing since 2013, and of rehabilitating him despite sanctions that were imposed on him in 2009 or 2010.

Francis accepted McCarrick's resignation as cardinal last month after a U.S. church investigation determined an accusation he molested a minor was "credible."

Francis declined late Sunday to confirm or deny Vigano's report, telling journalists to judge for themselves. "I will not say a word."

In Tuam, meanwhile, survivors of the Bon Secours Mother and Baby Home lit candles and placed hundreds of pairs of tiny shoes around a tiny white coffin at the site near a sewage area on the grounds where the babies and children were buried.

Irish government-appointed investigators reported last year that DNA analysis of selected remains confirmed the ages of the dead ranged from 35 weeks to 3 years old and were buried chiefly in the 1950s.

The Tuam home, which was run by an order of Catholic sisters, closed in 1961.

March organizer Annette McKay, who said her mother gave birth in 1942 to a daughter who died of measles and whooping cough at the age of 6 months, said the reading of the 796 names was meant to be "a silent rebuke."

"We wanted the babies' names to speak. And we wanted the babies to know 'Here we say your name.' There is no bells, there is no whistles, there is no Mass. We got nothing to say to the Catholic Church."

An amateur Irish historian, Catherine Corless, led to the discovery of the grave after she tracked down death certificates for nearly 800 children who had died as residents of the facility, but could find a burial record for only one child.

Corless and Tuam survivors are seeking an apology from the pope, as well as a decision to exhume the children's remains to give them a proper church burial.

Francis was informed of the grave site on Saturday by an Irish government minister, who told him the church had a role in the scandal. Francis said he accepted the minister's lament as "constructive collaboration" and said he would read a memo she prepared for him on the investigation.
—
https://www.ksl.com/article/46380785/stars-pizza-snacks-video-games-hatch-throws-it-all-at-dems-trying-to-block-supreme-court-nominee
C-SPAN
Stars, pizza snacks, video games: Hatch throws it all at Dems trying to block Supreme Court nominee
SALT LAKE CITY — Sen. Orrin Hatch again went off on Democrats trying to block the confirmation of Brett Kavanaugh to the U.S. Supreme Court, turning to astrology and frozen pizza snacks to make his point.In a speech on the Senate floor Friday, the Utah Republican decried critics of the Washington, D.C., appeals court judge turning to his days at Yale as a sports reporter for his college newspaper to assess his judicial views.From the New Yorker:

"Laurence Tribe, a Harvard Law professor who mentored Barack Obama, zeroed in on the lead sentence in Kavanaugh's account of a midseason game against Cornell: 'In basketball, as in few other team sports, it is possible for one person to completely dominate a game.' Was this a harmless observation? Tribe noted, 'Kavanaugh's seeming fascination with single-player domination might be a muscular view of executive power.'"

Hatch said he had a good laugh over that, and that it's "beyond absurd" that Kavanaugh's observations about basketball somehow reveal his views about executive power. He wondered what other "hidden insights" might be gleaned from "obscure sources."

"Should we do a deep dive on Judge Kavanaugh's zodiac sign to see what it might say about his judicial temperament?" Hatch said.

"He's an Aquarius by the way, and Mars is in retrograde, so we all know what that means: Judge Kavanaugh is going to destroy America. He's going to burn down the Capitol, coronate himself king, and make confetti of the Constitution. The stars have literally aligned for this man to usher in Armageddon," he said.

"The real question is, how am I the only one seeing this? And why hasn't The New Yorker written a think piece about it already?"

If people want to understand Kavanaugh's view on the separation of powers, they won't find it in articles from his college newspaper or in his wife's emails, but in his opinions as a federal judge, he said.

"Of course, Democrats know this," Hatch said. "But like a kid procrastinating his homework playing video games and microwaving Bagel Bites, they are looking for any distraction at all to avoid actually analyzing Judge Kavanaugh's judicial record."

Hatch said he looks forward to Kavanaugh's confirmation hearings starting Sept. 4 because Kavanaugh's judicial record will take center stage.

Several Senate Democrats called for the hearings to be put on hold after the conviction and guilty plea of two of President Donald Trump's former aides earlier this week.

"The possibility of criminal wrongdoing by the president, combined with existing doubts that Brett Kavanaugh believes a president can even be investigated, demand further review of this situation. Brett Kavanaugh's hearing should be delayed," Sen. Dianne Feinstein, D-Calif., the ranking member of the Senate Judiciary Committee, said in a statement on Wednesday.

http://wallstreetonparade.com/2018/08/mit-professor-big-banks-are-using-data-profiling-to-prey-on-unsophisticated/

—
CRA's tax evasion snitch line raked in 32,000 leads last year
—
Sorry America, McCain Was No Hero, Here's a List of Wars He Begged For That Proves It
–
Do not forget this picture of John McCain with terrorist organization's leaders.
John McCain was NOT a hero but a weasel and traitor. Good Riddance!

Libya prior to Benghazi Anex 091112 attack,#13hours 
🤬
https://prepareforchange.net/2017/09/11/navy-releases-mccains-records-mccain-was-personally-responsible-for-the-deadliest-fire-in-the-history-of-the-us-navy/
NAVY RELEASES McCAIN's RECORDS – McCain was personally responsible for the deadliest fire in the history of the US Navy
In review: John "McCain was personally responsible for the deadliest fire in the history of the US Navy.  That catastrophe, with 27 dead and over 100 wounded' and over $72 million in aircraft damage, eclipses 'McCain's record as a prisoner of war in North Vietnam."  McCain has admited: "I'm not a war hero." , but for nearly 50 years he has allowed falsehoods to be reported about himself by the controlled media and his colleagues in the Washington Establishment.  They have repeatedly claimed that John McCain is a "war hero" and that he was tortured by his captors while "imprisoned" at Hanoi.
Due to John McCain's duplicity in falsely stating his war record, his captivity record, his cooperating with the enemy (North Vietnamese Communists), and his efforts to cover up the truth about P.O.W.'s left in Vietnam, speaks to the man's character.  His continued deceit and profiteering dishonors the memory of all legitimate war heros, war captives, P.O.W.'s left behind, and the military men and women who have died in service to our country.
—–
http://fromthetrenchesworldreport.com/chief-police-dog-was-left-in-car-6-hours-died-from-heat/232011
New Report Details US Public Less Safe Under Militarized Police
—-
Parasitic 'Kissing Bug' Disease Is Spreading In The US: 300K Infected
—
Helicopter dropping coals
—-
Mr. McKinnon, who breached the security defences of NASA and US military networks between February 2001 and March 2002, said that he found a document entitled "non-terrestrial officers".
This excel sheet, he explained, had the ranks and names of unknown individuals. Furthermore, Mr. McKinnon went on to say, another sheet had tabs for "material transfers between ships".
When he tried to search for the names of the ships – approximately eight to 10 in total – he was unable to come across anything that mentioned them (at least in public), reinforcing his assessment that these were part of a covert and non-terrestrial US initiative. (source)
https://stillnessinthestorm.com/2018/06/interview-with-gary-mckinnon-the-hacker-who-exposed-nasas-secret-ufo-files/
—
State Senate Passes Landmark Bill to Erase Criminal Records of People Arrested for Cannabis
By John Vibes, August 23, 2018, TheFreeThoughtProject.com
Thanks to Golden Age of Gaia
California is now one step closer to wiping away old cannabis convictions, after lawmakers in the state voted on a bill this week that would retroactively erase the charges.
Although, if a person was convicted of a felony, they will only be able to get their charge dropped to a misdemeanor. Also, the legislation is still awaiting Gov. Jerry Brown's signature to officially become law, but he is expected to sign off on the bill.
The bill was introduced by Democratic Assemblyman Rob Bonta earlier this year and quickly passed through the house. Then on Wednesday, the bill passed the state's senate with overwhelming support of 22-8.
The text of the bill specifies that the state Department of Justice is to examine cases that took place between 1975 and 2016 to check for eligibility. It is estimated that there are nearly 220,000 cases which will either be eligible for a full expungement or a reduction from felony to misdemeanor.
The vast majority of the state's prosecutors have been dragging their feet on the matter, insisting that they do not have time to review the cases.
Bakersfield Now reported that San Francisco County District Attorney George Gascon is one of a few prosecutors who took a special interest in reviewing these cases, and by himself, he found 3,000 misdemeanor convictions which were eligible for erasure and another 5,000 more felony cases eligible for reductions.
"The voters are giving us, as elected officials and as public officials, a clear direction. They're tired of the war on drugs. They do not believe that was the right path to follow, and now it's up to us to ensure that we not only implement the letter of the law, but also the spirit of the law.
"We want to address the wrongs that were caused by the failures of the war on drugs for many years in this country, and begin to fix some of the harm that was done, not only to the entire nation but specifically to communities of color and many others," Gascon said.
The process will take no hearings, people will not have to hire attorneys, they will never have to come to our courts. Everything will be done proactively here, by the DA's office," Gascon added.
Jeff Sheehy, a member of the San Francisco Board of Supervisors, applauded the district attorney's office for removing a "significant barrier" that people had to go through to get their convictions expunged themselves. "By proactively doing this, I think you've taken a huge burden off of people who, frankly, were unjustly convicted and unjustly arrested," Sheehy said.
Similar measures are being passed all over the country, even on the east coast in places like New York.
The legalization of cannabis does raise many interesting legal questions for those caught in the system who still face obstacles in their lives because of cannabis charges. Even when cannabis laws change, if someone is behind bars for charges related to the plant, they are still considered a criminal and "lawbreaker" by the establishment, and it will require additional legal or legislative action to free them.
Additionally, people with cannabis charges on their record may still face additional difficulty while getting a job. If the plant is legal then there is no reason for these people to suffer any longer, retroactively expunging these charges is the only humane option.
—
List Of Products & Brands That Tested Positive For Monsanto's Glyphosate
Original Cheerios
Honey Nut Cheerios
Wheaties
Trix
Annie's Gluten Free Bunny Cookies Cocoa & Vanilla
Kellog's Corn Flakes
Kellog's Raisin Bran
Kashi Organic Promise
Kellog's Special K
Kellog's Frosted Flakes
Cheez-It Original
Cheez-It Whole Grain
Kashi Soft Bake Cookies, Oatmeal, Dark Chocolate
Ritz Crackers
Triscuit Crackers
Oreo Original
Oreo Double Stuf Chocolate Sandwich Cookies
Oreo Double Stuf Golden Sandwich Cookies
Stacy's Simply Naked Pita Chips (Frito-Lay)
Lay's: Kettle Cooked Original
Doritos: Cool Ranch
Fritos (Original) (100% Whole Grain)
Goldfish crackers original (Pepperidge Farm)
Goldfish crackers colors
Goldfish crackers Whole Grain
Little Debbie Oatmeal Cream Pies
Oatmeal Cookies Gluten Free
365 Organic Golden Round Crackers
Back to Nature Crispy Cheddar Crackers
Breakfast Cereals as Tested by the Environmental Working Group (2018)

Granola

Nature's Path Organic Honey Almond granola
Back to Nature Classic Granola
Quaker Simply Granola Oats, Honey, Raisins & Almonds
Back to Nature Banana Walnut Granola Clusters
Nature Valley Granola Protein Oats 'n Honey
KIND Vanilla, Blueberry Clusters with Flax Seeds

Instant Oats

Giant Instant Oatmeal, Original Flavor
Simple Truth Organic Instant Oatmeal, Original
Quaker Dinosaur Eggs, Brown Sugar, Instant Oatmeal
Great Value Original Instant Oatmeal
Umpqua Oats, Maple Pecan
Market Pantry Instant Oatmeal, Strawberries & Cream

Oat Breakfast Cereal

Kashi Heart to Heart Organic Honey Toasted cereal
Cheerios Toasted Whole Grain Oat Cereal
Lucky Charms
Barbara's Multigrain Spoonfuls, Original, Cereal
Kellogg's Cracklin' Oat Bran oat cereal

Snack Bar

Cascadian Farm Organic Harvest Berry, granola bar
KIND Oats & Honey with Toasted Coconut
Nature Valley Crunchy Granola Bars, Oats 'n Honey
Quaker Chewy Chocolate Chip granola bar
Kellogg's Nutrigrain Soft Baked Breakfast Bars, Strawberry

Whole Oats

365 Organic Old-Fashioned Rolled Oats
Quaker Steel Cut Oats
Quaker Old Fashioned Oats
Bob's Red Mill Steel Cut Oats
Nature's Path Organic Old Fashioned Organic Oats
Whole Foods Bulk Bin conventional rolled oats
Bob's Red Mill Organic Old Fashioned Rolled Oats (4 samples tested)

Orange Juice Brands as Tested by Moms Across America(2017)

Tropicana
Minute Maid
Stater Bros.
Signature Farms
Kirkland

Staple Crops as Reported by Friends of the Earth Europe(2013)

Soybeans
Soybean fodder
Cotton seed
Maize grain
Sorghum
Barley straw and fodder Grass hay
Lentils
Sweetcorn
Sugar beet

Miscellaneous
Final Thoughts
The most effective way to avoid glyphosate in your diet is to eat a whole-food plant-based diet, which means limiting your intake of processed foods as much as possible. Look for the "Non-Gmo Verified Project" stamp to ensure your foods do are not genetically modified and thus should not contain glyphosate. The fact of the matter is, the more informed we are in regards to these chemicals, the more power we have over our own health. It's up to us to take responsibility for our own lives, our bodies and what we are putting inside. Vote with your dollar and avoid GMO's whenever possible.
—
The Arcturians through Suzanne LLi
By Paul Backes
Dear Arcturians,
Why do we usually have memory loss about our visits to our Star Ships and Fifth Dimensional home worlds?
Dear Ascending Ones,
Memory loss is usually because you are having an "argument" between the part of your consciousness that wants to remember the visitations and the part of your self that does not want to believe that these visitations ever happened.
Please note that we do not use the word "abduction," as you would NEVER be taken on a Starship without your full permission. On the other hand, there are dark forces that "abduct" humans under the guise of being "aliens," when they are actually humans posing as aliens.
Those who were taken on a regular basis by the Zetas have been protected by them ever since. The Zetas only needed human DNA as their species was dying out, and they needed to be assisted by the implant of stronger DNA.
They found this human DNA in Earth humans, which is why they came to Earth to gain the DNA that they needed. Once they had what they wanted, they left and have NOT returned since.
We would like to tell you the date of these landings, but that is very difficult as the Zetas had a totally different concept and measurement of time than the humans. It is for this reason that the humans who visited, not abducted, as they ALL gave their permission to allow the Zetas to take small amounts of their blood, may or may not remember that event.
The blood was not taken for any nefarious reason, but because everything the Zetas needed to correct their genetic problem, which resulted in a distortion of their DNA, could be found in human DNA.
Some of you do remember being abducted, and you also remember that you were not too frightened. When you told them that it was frightening for a human to be tied down, they untied you immediately. In their reality, being "tied down" is a means of comfort and security. They wanted their "human friends" to feel secure and comfortable, so they tied them down.
The Zetas were actually very kind. They also told you not to tell everyone and not to talk the experience on the Ship, if they remembered, as others may have and likely would have judged and questioned these humans. Also, the Zetas were around after WW II and have long since returned to their own area of space.
In fact, many of the awakened ones just after WW II, realized that "being different" was not a good idea for anyone who was, in fact, VERY different from the other people that they knew. "Being different" was NOT a good idea in the era of your post WWII childhood.
Therefore, those who visited the Zeta Ships did not tell anyone about their experiences. Even now, when they tell their experiences, they only do so as if they are "just telling a good story." We advise that they continue with this habit, as it is still is not safe to allow their secret out.
The leaders of your country, who are actually not the leaders, but the followers, have led many humans that are on the edge of evolution to sink back into the old habits and the fearful thoughts of their third dimensional self.
Our Galactic plan was to align with the humans who would be able to know the truths that have been kept as secrets since the beginning of humanity's first visits to Earth. We have observed that when humanity gets very frightened, they often become very violent. It is for this reason that most of the UFO information has been hidden.
Only a small population of humans are able to accept this type information without being frightened. Since frightened humans can be, and usually are, quite violent, we know that we need to be careful about who we choose to communicate with.
Therefore, we start very short contacts with humans, which are primarily to discover if that person would be frightened by the "unknown of their next evolutionary NOW." Those who were not afraid are usually those who are able to retain their fifth dimensional thinking and perceptions, even after they have a third dimensional earth vessel.
Therefore, they can perceive that another reality may be close by with a sense of wonder and enthusiasm, rather than fear and anger. The people who can easily and eagerly accept this information are usually among the Galactics who chose to be born into the third dimensional Earth reality as a third dimensional human.
These children usually had some "near death experiences" when they were infants or quite young, so that they could return to their Higher Home to check in before they returned back to their earth body.
From the third dimensional perspective, these "check ins" appeared to only be seconds. However, from the perspective of their fifth dimensional SELF, whom they visited during these inter-dimensional experiences, they were free of ALL limitations of third dimensional time.
Therefore, they do not have a time-bound, sequential experience, like the experiences that they are having on Earth. From their fifth dimensional and beyond galactic perspective, they knew that "time is an illusion of the third dimension."
Until the third dimensional Earth humans can release their illusion of "third dimensional time," they can NOT remember their true SELF who resonated to the fourth, fifth, and even higher dimensions of reality.
The knowledge of many different dimensions is also something that can be very frightening to one who was still attached to "only" the third/fourth dimensional format of reality. In fact, for many eons, even the concept of other worlds and dimensions was terrifying to humans. Unfortunately, this fact is also true for many, if not most, humans within your NOW.
The reason for this is that, even in your current "modern time," many humans are only able to activate about 3% of their innate brain synaptic junctions. A "synaptic junction" is an area of your brain where different brain cells interact with each other to create an interaction between different sources of information which are stored in your brain.
Since most of humanity only uses about 2% to 10% of their full brain power, higher dimensional synaptic junctions, such as junctions that allow one to perceive fourth and fifth dimensional expressions of reality, are never activated.
A "synaptic junction" basically means that several, or many, areas of the brain are activated by a thought, emotion, decision and/or idea. There are billions of synaptic junctions in your brain at all times, but most of them are unconscious to humans.
However, when a person is consciously aware that novel information has entered their brain, and has joined this information with known information in their brain, they are assisting their brain to accept, and understand, novel information.
This conscious awareness of novel actions and thoughts creates NEW usable "synaptic junctions" within the brain. We say "usable" as many, if not most people, are unaware of any activity that is occurring in their body and/or their "inner life."
Every time humans are conscious of a novel manner of thinking, feeling, perceiving etc., they create new "streams of consciousness." Then, these new streams of consciousness connect with other synaptic junctions to initiate new ways of thinking, feeling, perceiving, and behaving.
At first, these new brain waves are difficult to access, as the humans are not accustomed to receiving information in that manner. However, every time that they think in a "new, and/or, multidimensional manner," their synaptic junctions greatly expand, as well as become stronger.
This is much like learning a new skill, riding a bike, singing a song, cooking a meal etc. Each time that you consciously interact with this "new skill," you get better at it and have more confidence to get even better.
Eventually, this "new skill" can become "normal." This is similar to writing something on a paper and then writing on top of that sentence again. Eventually, what you have written will become wider and bolder.
In the same manner, the more you allow yourself to consciously recognize that you have had a novel, in this case a higher dimensional experience, that synaptic junction becomes wider and more easily activated.
If, in your daily life, you often drove down First Street, you would almost automatically turn to drive down First Street. In the same manner, if you often thought about new concepts, such at inter-dimensional communication with higher dimensional beings, you would have more and more of these thoughts.
Eventually, these thoughts of your wanting communication with a Higher Being would begin to manifest in your daily life. Then, all the new thoughts, which were translated into a synaptic junction by your brain, would no longer be new thoughts, but "usual thoughts."
We say "usual thoughts", because the synaptic junction within your brain attaches this new information with your old, often outdated information. In this manner, the old information becomes transmuted into new information, which can eventually become familiar information.
It is in this manner that humanity evolves by expanding their smaller synaptic junctions of old information into newer, wider synaptic junctions of the new, higher frequency information. Actually, expanding your synaptic junctions is the same as learning/accepting novel information into your conscious mind.
Then, when you write, talk, sing, draw, or in some manner ground this higher frequency, inter-dimensional information into your third dimensional brain, the information, which was once new, will become "normal" and part of your daily life.
When you allow this new information, especially higher dimensional information, to integrate into your conscious mind by speaking it, drawing it, singing it, writing it, etc., this "novel, higher dimensional information" merges with your third dimensional information, brain, perceptual field.
Once this higher dimensional information has been incorporated into the information of your third dimensional brain, it will begin to enter your perceptual field more and more. Then, your once new synaptic junctions, which you created with your new "novel, higher dimensional perceptions" will become normal.
Once you accept this "new-normal information" and use it in your daily life, it will become "normal information." Once this new information is no longer frightening information, it can become "normal information."
It is in that manner, that you overcome your fears by turning them into "important information." It is in this manner that the "victim within" can become the "victor in daily life!" Once YOU are the master of your fears, you will no longer be frightened to the point that you are "frozen in fear." Then what has been frightening, will become a component of your past.
When airplanes first became a "mode of transportation", many people were terrified to go on an airplane. Now, flying in an airplane is a "normal action." Therefore, it is no longer cloaked in fear and doubt about whether or not an airplane can stay in the sky and give you a "safe means of transformation."
Just as a ride in a Starship may be quite frightening at first, if you travel in that manner again and again, riding in a Starship is "Normal." It is then that your perceptions and experiences of riding in a Starship are "Normal."
Your experience of reality is formed between the old synaptic junctions that meet and intermingle with new synaptic junctions, that create experiences and perceptions that are NEW.
That is, they are new until that NOW when you are able to consciously accept those perceptions and experiences as "normal." Once this perception/experience is "normal," it becomes a component of your third/fourth/fifth dimensional consciousness and your third dimensional imagination, thoughts, feelings and reality.
Again, once it was very frightening to ride via airplane. But now that it is very common to ride an airplane, so there is less fear from more people. In fact, taking a flight on an airplane is a very common thing that millions of people do every day.
In the same manner, one day, riding on a Star Ship will be just as normal as it is now to ride on an airplane. We, your Galactic Family, eagerly await the day when we can take one of our smaller ships and land in one your larger airports.
We will invite you all to join us.
Blessings from your Galactic Family
http://suzanneliephd.blogspot.com/2018/06/visitors-to-starships-arcturians.html
—
—-
—-