—
https://www.ksl.com/?sid=46376935&nid=148&title=slc-suit-shop-owner-on-a-mission-to-dress-utahs-homeless
Making people feel like a million bucks is what Stringham is good at.
"You're not used to having people help you put on your clothes," Stringham said to Carmody.
"No, I'm not," said Carmody with a laugh.
"Just straight back," said Stringham.
Stringham is one of the owners of Utah Woolen Mills in Salt Lake City. It's a high-end clothing store where customers could easily spend thousands of dollars on a single suit. However, Stringham knows how a good suit can make a man feel.
"It's amazing to look at yourself for maybe even the first time and see that, 'I can do this. I can get that job.' The confidence level goes from 10 to maybe 110," said Stringham.
–
https://www.ksl.com/?sid=46376717&nid=148&title=sl-catholic-bishop-responds-after-pennsylvania-report-of-child-sex-abuse-within-church
–
https://www.ksl.com/?sid=46376555&nid=148
Before and after: The destruction from the Dollar Ridge Fire
By 
  |  Posted Aug 15th, 2018 @ 3:28pm
Editor's note: These drone flights were done while flight restrictions were lifted and in coordination with fire officials. Never fly a drone near an active wildfire.FRUITLAND — The Dollar Ridge Fire continues to burn near Strawberry Reservoir and, as of Wednesday afternoon, had burned 68,400 acres and is 90 percent contained.

The southwest section of the fire perimeter is currently burning, near the Timber Canyon area. The fire has destroyed at least 74 homes and hundreds of sheds and camp trailers but is no longer threatening any structures at this time.

The fire began on July 1 and is human-caused, but officials have not released any specific details regarding how it started. On July 23, it was 93 percent contained with 57,000 acres burned and 310 firefighters assigned. By Aug. 6, 91 firefighters were assigned, the fire grew to 59,000 acres and containment was lowered to 90 percent due to fire growth.

Since Aug. 6, the fire burned another 9,400 acres and there are now 245 firefighters assigned.

To read about other wildfires burning in Utah, click here.

Below are some photos showing the before and after of several areas within the burn scar.
Click the photo below to explore a 360-degree image of the burn scar.
PHOTOS
—
https://www.ksl.com/?sid=46376702&nid=148&title=email-scams-have-cost-utah-businesses-more-than-20m-this-year-fbi-warns
Email scams have cost Utah businesses more than $20M this year, FBI warns
By 
  |  Posted Aug 15th, 2018 @ 7:00pm
SALT LAKE CITY — With two alleged scammers set to stand trial in Salt Lake City in the coming months, the FBI is warning Utah business owners about falling into email fraud schemes."In 2017, 150 different Utah businesses reported cumulative losses of $5 million" from such schemes, said Jeffrey Collins, the FBI special agent in charge of the cyber task force in Salt Lake City.

"This year, we've already had well over $20 million — so it's rising."

The FBI is trying to prevent business email compromise schemes in Utah — crimes where scammers will target both businesses and individuals performing wire transfer payments.

A scammer gets access to a legitimate business account, either by hacking or other means, then poses as a supervisor or CEO and requests an urgent company wire transfer to an account.

Scammers can also create a dummy account after doing some spying by hacking into an account. They will then impersonate a real email account with a slight misspelling or will use a dot-net email instead of dot-com.

"Please i will need you to take care of a financial obligation quickly. What is the required information needed for you to process a domestic wire transfer? Regards, (Redacted)," one such email obtained by the FBI reads from a Utah business about to be scammed.

In this instance, the scammer, posing as a higher-up, gave the employee the details of a bank account and requested an unknown amount. An email later, the employee, thinking he or she was corresponding with the boss, replied that the transfer was handled.

"I see numerous complaints come in per week where businesses have lost $100,000; $200,000," Collins said. "We had one recently — $20 million."

"Sometimes this money is lost in just a few emails," Collins said. "That's all it takes for someone to be defrauded."

The FBI reports that these email scams have been known to heavily target the real estate sector in recent years. However, victims can come from anywhere.
Related story:
"Although we call it business email compromise, victims can also be non-businesses," said assistant U.S. attorney Carl LeSueur. "There are couples who have lost down payments on their first home this way."
LeSeuer said "nobody is outside the scope of this threat." Scammers have been known to target title insurance companies, real estate brokers, law firms and small businesses in order to get the money they want.
"Our goal really is to educate the public to try and prevent these crimes," Collins said. "It's become a significant enough problem that we want to get the message out to the public."
Since scammers may slightly misspell or use a dot-net email address, Collins warned business owners to exercise caution with their correspondence.
"Looking at that, being careful when you are dealing with any sort of business transaction," Collins said. "Making sure that that's the legitimate email address — that's probably first and foremost."
Collins' other suggestion: Pick up the phone.
"Just before you're going to send the money," he said, "call and confirm those banking details to make sure it's really who you're intending to send it to."
---
Sometimes this money is lost in just a few emails. That's all it takes for someone to be defrauded.
–Jeffrey Collins, FBI special agent
---
Saheed Yusuf, 32, and Vanisha Wright Matthis, 46, both of Atlanta, are alleged to have scammed a Utah business out of $58,000 in 2016. Following a five-count indictment related to alleged email fraud schemes, the two are set to stand trial in Utah starting in October and September, respectively.
The FBI is not releasing the identity of the Utah business cited in the official indictment, filed on June 6.
Since October 2013, the FBI reports that over $12.5 billion has been lost to scams like these worldwide. In the U.S. during that period, over 41,000 people have been reported to be victims of these email scams, totaling a $2.9 billion loss.
RELATED STORIES
–
https://www.ksl.com/?sid=46376718&nid=1205&title=moviepass-users-who-canceled-were-re-subscribed-mistakenly-company-says
MoviePass users who canceled were re-subscribed mistakenly, company says
By 
  |  Posted Aug 15th, 2018 @ 7:33pm
SALT LAKE CITY — MoviePass users who had previously canceled their subscriptions learned this week that they had been opted-in to the company's new plan, despite canceling the service.The company chalked it up to bugs and is working to fix the issue, according to a MoviePass spokeswoman.

MoviePass subscribers took to Twitter to complain about the difficulties with canceling the service.

"I cancelled my @MoviePass account over the weekend and tonight I got an email claiming that I 'accepted' a new deal and that my cancellation has been overwritten," Twitter user @_aldomacias wrote on Monday. "When I try to cancel my subscription again the app displays an error message. Not OK!"

Twitter user @Cheesyry said he tried to cancel again after learning he was re-subscribed to the company's new plan, but still had trouble.

"I cancelled my Moviepass this morning & tonight I get an email claiming that I "accepted" a new deal and my cancellation has been overwritten," he wrote. "@MoviePass this is shady and unacceptable."

After changing the way it operates multiple times in the last few months, MoviePass announced new terms of service last week that take effect today.

The new plan still costs $9.95 per month, but users will only be allowed to see up to three standard movies per month, according to a statement from MoviePass CEO Mitch Lowe that was emailed to subscribers last week.

MoviePass became aware of users having trouble with cancellations on Monday, according to an emailed statement from the company.

"We have fixed the bugs that were causing the issue and we have confirmed that none of our members have been opted-in or converted to the new plan without their express permission," the statement said. "In addition, all cancellation requests are being correctly processed and no members were being blocked from canceling their accounts."

Anyone with further questions about cancellations is asked to contact MoviePass customer support through the company's app, the statement said.

The new $9.95-per-month subscription no longer will include peak pricing, a feature that required MoviePass users to pay a fee to see movie showings at certain times. Ticket verification, which required users to submit a photo of their movie ticket stub to the MoviePass app after purchasing it, also has been axed from the service.

Previously, the company disallowed users from seeing major films, such as "Mission: Impossible — Fallout" and "Christopher Robin" for up to several weeks after they opened. Now, many major studio first-run movies will be included with the service, but there will be some exceptions, according to Lowe.

Users will be able to opt-in to the new plan or cancel their service by their next billing date if they haven't already done so, according to the MoviePass statement. Users who don't respond by the end of their next billing cycle will automatically have their service canceled, the statement said.

People who are on annual or quarterly subscription plans won't be impacted by the changes until it is time for them to renew, according to Lowe.

"It's been an exciting journey so far, and MoviePass is here to stay," Lowe said in the email. "Your endless support, understanding and enthusiasm are greatly appreciated."
RELATED STORIES
—
https://www.ksl.com/?sid=46376746&nid=148&title=police-group-worried-about-enforcing-recreational-marijuana-ban-if-medical-use-initiative-passes
Police group worried about enforcing recreational marijuana ban if medical use initiative passes
By 
  |  Posted Aug 15th, 2018 @ 10:15pm
SALT LAKE CITY — The Utah Chiefs of Police Association told legislators Wednesday it has concerns over how feasible it will be for officers to quickly determine whether a person is lawfully or unlawfully carrying marijuana with them, in the event that a ballot initiative permitting its medical use passes."We recognize that for a law enforcement officer on the street, it could be difficult for them to distinguish between legal cannabis possession, purchase and cultivation, versus illegal," said Tom Ross, Bountiful police chief and president of the board of directors for the Utah Chiefs of Police Association. "We're not sure how the officer on the street is going to be able to easily make a determination."

The organization spoke Wednesday to the Health and Human Services Interim Committee about issues they believe may need addressing in implementing Utah's medical marijuana ballot initiative if voters pass it.

The Department of Health, Department of Public Safety, Department of Agriculture, and Utah Administrative Offices of the Courts also spoke to the committee to weigh in on challenges their agencies might face in implementing the initiative, prompting committee members to open a bill file specifically to address those concerns.

The initiative would allow patients with certain illnesses to obtain clearance for a medical card through their physician, allowing them to possess marijuana legally.

Ross, who was also speaking on behalf of the Utah Sheriff's Association, said enforcing laws against marijuana possession may also be complicated if the initiative passes because "individuals will be able to legally possess cannabis before the medical cards are even in place and ready to go."

Ross was referring to a portion of the Utah Medical Cannabis Act which states that until July 1, 2020, just a short time after medical cannabis cards would first be issued, "it is an affirmative defense to criminal charges … that the individual would be eligible for a medical cannabis card, and that the individual's conduct would have been lawful" after that date with such a card.

"Looking at it from an officer-on-the-street perspective, how are they going to be able to recognize all the qualifying illnesses?" Ross said, talking of the conditions that can qualify a person for a doctor-approved medical marijuana card.

Connor Boyack, president of Libertas Institute — an organization tightly connected with the origins of initiative campaign and the Utah Patients Coalition, the campaign's largest in-state donor — spoke to the committee on behalf of the initiative's advocates and responded to concerns about implementation.

Boyack contends that the reason for the "affirmative defense is just to say, if you want to go to a judge and appeal your case" on medical grounds, "you will at least have the option of doing so."

He said it wouldn't be fair to patients not to preserve that legal defense while bureaucratic efforts to produce cards would be still catching up with Utahns' vote to protect medical use of marijuana.

Jacey Skinner, deputy court administrator for the Utah Administrative Offices of the Courts, told the committee that the affirmative defense portion of the initiative would likely lead to "hotbeds of discussion and lots of motions" in Utah courtrooms, but "those are things the courts are well accustomed to dealing with."

"The language itself doesn't present specific problems for the courts," Skinner added.

Boyack also said legal versus illegal possession of marijuana will be more easily identifiable for police officers thanks to the initiative mandating that lawfully purchased product be kept in a secure container with specified labeling and packaging requirements — including a trackable batch identification number.

Despite his counterarguments, Boyack said, he and other advocates are not trying to say provisions detailing how the initiative should be implemented should be left untouched by legislators after being passed by voters.

"(We are) more open than ever to say we recognize the legislature has an interest in making sure appropriate safeguards are in place," he said — assuming a good faith effort to ensure "the core of what the public has passed is being enacted."

Dr. Marc Babitz, deputy director of the Utah Department of Health, said the initiative would require that his agency build an electronic system keeping track of doctors' recommendations granting patients medical cannabis cards.

"We don't have that system. … There's a whole new system required," Babitz told the committee.

Babitz said that and several other implementation tasks "would be very difficult on our budget and other responsibilities."

Babitz worried that "there's nothing in the initiative that helps us verify that dispensaries are complying with the guidelines that are listed."

Boyack disagreed with the characterization of a lack of enforcement ability regarding dispensaries. He said the initiative specifies "inspections can be conducted at any time."

Scott Ericson, deputy commissioner of the Utah Department of Agriculture and Food, said there are currently multiple laws whose regulations conflict with that of the initiative, meaning such contradictions would need to be settled one way or another if the measure passes.

Ericson also said the initiative could, in fact, undo the effects of recent Utah laws enabling the sale of CBD oil at pharmacies and other places.

"The initiative language, from our understanding … would require all cannabis products sold in the state to be sold in a dispensary," he said. "So the current language makes (CBD oil) available in many more places … than the initiative would."

Boyack said he is of the view that "there is no conflict" between the initiative and Utah laws expanding CBD oil availability in the state.
—
https://www.ksl.com/?sid=46376295&nid=1010&title=unsafe-levels-of-a-weed-killer-chemical-in-oat-products-report-says
Unsafe levels of a weed killer chemical in oat products, report says
By 
  |  Posted Aug 16th, 2018 @ 7:27am
WASHINGTON (CNN) — Some types of oat cereals, oatmeal, granola and snack bars contain higher levels of a chemical found in the weed killer Roundup than what the Environmental Working Group considers safe, according to a report released Wednesday by the advocacy group.Almost three-quarters of food samples tested showed higher glyphosate levels than what the group's scientists believe to be "protective of children's health," the report indicates.

Last week, a jury at the Superior Court of California in San Francisco awarded $289 million in damages to a groundskeeper whose attorney argued that Roundup, a weed killer made by Monsanto, caused his terminal cancer.

"We will appeal this decision and continue to vigorously defend this product, which has a 40-year history of safe use and continues to be a vital, effective and safe tool for farmers and others," Monsanto Vice President Scott Partridge said in a statement at the time.

"More than 800 scientific studies, the US EPA, the National Institutes of Health and regulators around the world have concluded that glyphosate is safe for use and does not cause cancer," Partridge said.

However, the human health effects of glyphosate remain uncertain, because the product has additional chemical ingredients that, individually or combined, might be carcinogenic, among other reasons. Many scientists and scientific organizations, including the US Environmental Protection Agency, state that in the amounts commonly consumed in food, glyphosate is not harmful to human health.

However, the International Agency for Research on Cancer, the cancer agency that falls under the World Health Organization, classifies it as "probably carcinogenic to humans."

"Not every health agency in the world and not every spokesperson in the world has agreed that glyphosate can cause cancer," said Olga Naidenko, the Environmental Working Group's senior science adviser for children's health.

However, Naidenko, who was not an author of the report, believes that there are "conflicts of interest standing behind some" of the positive opinions of glyphosate and that Monsanto has tried to influence the EPA so that it will continue to allow use of the chemical in the United States.

Over 750 herbicide products containing glyphosate are for sale in the United States, according to the National Pesticide Information Center, a cooperative formed by Oregon State University and the EPA.
A 'more protective' guideline
Introduced to the American market in 1974, glyphosate is an herbicide that can kill both broadleaf plants and grasses. Glyphosate products are used on farms, industrial areas, public parks, residential lawns and gardens, and aquatic systems for agricultural and forestry purposes.
For its new report, the Environmental Working Group conducted toxicology tests on dozens of oat-based foods sold across the country and used a health benchmark for glyphosate based on a cancer risk assessment that was developed by California state scientists, explained Alexis Temkin, author of the report and the group's toxicologist.
"EWG used that level to then develop a guideline that was more protective for children's health," Temkin said. "It's 100-fold lower."
The Environmental Working Group's guideline amount is 0.01 milligram per day, Naidenko said. Should this small amount be present in a single portion of food — about 2 ounces, 60 grams or roughly two cups of cereal — that would amount to a concentration of 160 parts per billion.
In other words, the group says that a person eating two cups of cereal a day contaminated by 160 parts of glyphosate per billion would have a one in a million risk of cancer linked to the chemical, according to Naidenko.
Of 45 samples of food products made with conventionally grown oats, two had no detectable glyphosate, 12 had levels of glyphosate that were lower than the group's acceptable health benchmark, and 31 had levels of glyphosate at or higher than the benchmark. The highest levels were detected in two samples of Quaker Old Fashioned Oats.
"Quaker does not add glyphosate during any part of the milling process," the company said in a statement. "Glyphosate is commonly used by farmers across the industry who apply it pre-harvest. Once the oats are transported to us, we put them through our rigorous process that thoroughly cleanses them (de-hulled, cleaned, roasted and flaked). Any levels of glyphosate that may remain are significantly below any limits and well within compliance of the safety standards set by the Environmental Protection Agency (EPA) and the European Commission as safe for human consumption."
In the tests, glyphosate was also found at detectable concentrations in five of 16 organic oat food samples.
The Environmental Working Group is focused on lifetime exposure to toxic herbicides, Naidenko said.
Conflicting results
"The concern about glyphosate is for long-term exposure," she said. "As most health agencies would say, a single portion would not cause deleterious effects. But think about eating popular foods such as oatmeal every day or almost every day — that's when, according to scientific assessments, such amounts of glyphosate might pose health harm."
Glyphosate does not easily pass through human skin, and when it is ingested, it passes through the body relatively quickly, according to the National Pesticide Information Center. The vast majority of glyphosate leaves the body in urine and feces without being changed into another chemical. In some studies, high doses given to laboratory animals suggests this chemical has carcinogenic potential.
"Studies on cancer rates in people have provided conflicting results on whether the use of glyphosate containing products is associated with cancer," the center's website states. "Some studies have associated glyphosate use with non-Hodgkin lymphoma."
Temkin said "That's correct that glyphosate is metabolized very quickly and eliminated in the urine," adding that other types of chemicals are metabolized very quickly yet are known to cause some harm. "Arguments that quick metabolism cannot result in harm from exposure to a chemical — especially if it's a chemical that is very ubiquitous and something that somebody is exposed to on a daily basis — does not mean that it can't have health effects."
Related:
The glyphosate debate continues
But Alex Berezow, senior fellow of biomedical science at the American Council on Science and Health, a nonprofit group that says it advocates for evidence-based science and medicine, believes the new report is "absolutely atrocious."
"According to the EPA, people should avoid consuming more than 2 mg of glyphosate for every kilogram of body weight," Berezow wrote in an email.
"The good news is that nobody on Earth consumes anywhere near that amount of glyphosate," said Berezow. "The EWG fabricated its own safety standard so that they could promote organic food. They've been doing this for years — ignoring the scientific literature in order to lobby for the organic industry."
The European Food Safety Authority also rejects "the notion that glyphosate causes cancer," he said.
Berezow said the chemical is "completely safe" to humans because it interferes with chemical reactions in plants that do not exist in humans. Because we lack this "metabolic pathway," he said, "it's not even hypothetically possible for glyphosate to be harmful."
Dr. Paul Pharoah, professor of cancer epidemiology at the University of Cambridge, wrote in an email that "there have been multiple studies investigating the potential association between glyphosate exposure and cancer risk."
"Some of these studies have serious flaws in their design," said Pharoah, who was not involved in the new report. "It is not scientifically possible to prove 'no association,' but the evidence from these studies is that if there is an association the effect is very small."
Pharoah said he could not comment on the methods used by the Environmental Working Group or the accuracy of the results, since he is an epidemiologist and not a toxicologist.
Still, he said he would not be "unduly concerned" about the health risks to children, given the lack of evidence linking the chemical to cancer in adults.
"This is not to say that I do not think that public policy should limit the acceptable amount of these chemicals found in foods," Pharoah said.
Naidenko believes that glyphosate won't be going anywhere anytime soon.
"This kind of chemical dependency is just not going to go overnight," she said. "We know it is possible to grow oats and other grains without herbicides. Companies do not need to wait for EPA; they can simply talk to their suppliers and say, 'please grow our oats without glyphosate, because our customers are complaining.' "
Temkin added, "this type of use of glyphosate is a very small percentage of the overall use, yet it can have the greatest impact on human health, so we think this is the place to target reducing the use of glyphosate.
"What we do know is that people don't want to have pesticides or herbicides in their foods, and families really shouldn't have to make a healthy choice that also comes with an additional risk," she said.
The-CNN-Wire™ & © 2018 Cable News Network, Inc., a Time Warner Company. All rights reserved.
—
https://www.ksl.com/?sid=46376677&nid=757&title=us-newspapers-to-trump-were-not-enemies-of-the-people
US newspapers to Trump: We're not enemies of the people
By 
, Associated Press  |  Updated Aug 16th, 2018 @ 9:12am
NEW YORK (AP) — Newspapers from Maine to Hawaii pushed back against President Donald Trump's attacks on "fake news" Thursday with a coordinated series of editorials speaking up for a free and vigorous press.The Boston Globe, which set the campaign in motion by urging the unified voice, had estimated that some 350 newspapers would participate.

They did across the breadth of the country. The Portland (Maine) Press-Herald said a free and independent press is the best defense against tyranny, while the Honolulu Star-Advertiser emphasized democracy's need for a free press.

"The true enemies of the people — and democracy — are those who try to suffocate truth by vilifying and demonizing the messenger," wrote the Des Moines Register in Iowa.

In St. Louis, the Post-Dispatch called journalists "the truest of patriots." The Chicago Sun-Times said it believed most Americans know that Trump is talking nonsense.

The Fayetteville Observer said it hoped Trump would stop, "but we're not holding our breath."

"Rather, we hope all the president's supporters will recognize what he's doing — manipulating reality to get what he wants," the North Carolina newspaper said.

On Thursday morning, Trump again took to Twitter to denounce "fake news."

He wrote: "The Boston Globe, which was sold to the the Failing New York Times for 1.3 BILLION DOLLARS (plus 800 million dollars in losses & investment), or 2.1 BILLION DOLLARS, was then sold by the Times for 1 DOLLAR. Now the Globe is in COLLUSION with other papers on free press. PROVE IT!"

That followed this tweet from the president: "THE FAKE NEWS MEDIA IS THE OPPOSITION PARTY. It is very bad for our Great Country….BUT WE ARE WINNING!"

The Morning News of Savannah, Georgia, said it was a confidant, not an enemy, to the people.

"Like any true friend, we don't always tell you want you want to hear," the Morning News said. "Our news team presents the happenings and issues in this community through the lens of objectivity. And like any true friend, we refuse to mislead you. Our reporters and editors strive for fairness."

Some newspapers used history lessons to state their case. The Elizabethtown Advocate in Pennsylvania, for instance, compared free press in the United States to such rights promised but not delivered in the former Soviet Union.

The New York Times added a pitch.

"If you haven't already, please subscribe to your local papers," said the Times, whose opinion section also summarized other editorials across the country. "Praise them when you think they've done a good job and criticize them when you think they could do better. We're all in this together."

That last sentiment made some journalists skittish. Some newspapers, including the Wall Street Journal and the San Francisco Chronicle, wrote editorials explaining why they weren't joining the Globe's effort. The Chronicle wrote that one of its most important values is independence, and going along with the crowd went against that. Both the Chronicle and Baltimore Sun said that it plays into the hands of Trump and his supporters who think the media is out to get him.

Nolan Finley, columnist and editorial page editor of The Detroit News, spoke up for the press but added a scolding. He said too many journalists are slipping opinion into their news reports, adding commentary and calling it context.

"Donald Trump is not responsible for the eroding trust in the media," Finley wrote. "He lacks the credibility to pull that off. The damage to our standing is self-inflicted."

The Radio Television Digital News Association, which represents more than 1,200 broadcasters and web sites, is also asking its members to point out that journalists are friends and neighbors doing important work holding government accountable.

"I want to make sure that it is positive," said Dan Shelley, the group's executive director. "We're shooting ourselves in the foot if we make this about attacking the president or attacking his supporters."

It remains unclear how much sway the effort will have. Newspaper editorial boards overwhelmingly opposed Trump's election in 2016. Polls show Republicans have grown more negative toward the news media in recent years: Pew Research Center said 85 percent of Republicans and Republican-leaning independents said in June 2017 that the news media has a negative effect on the country, up from 68 percent in 2010.
—
https://www.ksl.com/?sid=46376476&nid=757
5 issues that will affect the 2018 midterm elections
By 
  |  Posted Aug 15th, 2018 @ 2:01pm
SALT LAKE CITY — The 2018 midterm elections will be affected by a number of issues, including the Russia investigation, a possible government shutdown, a Supreme Court nominee and more.Here are five issues that will affect the 2018 midterm elections.
1. President Trump
First and foremost, the 2018 midterm elections will be about President Donald Trump. Midterm elections are considered presidential referendums no matter who is in office.
According to a recent Pew Research Center survey, more than half of those preparing to go to the polls indicated that their vote will be a reflection of how they feel about the president.
Did the president collude with Russia in the 2016 election? Do the president's personal morals reflect those of the country as a whole? Does it even matter?
The 2018 midterm elections will prove one way or another what voters on both sides of the aisle most care about.
2. Immigration
Immigration is quickly climbing the chart in terms of issues important to voters. Not only is there a sharp partisan divide on the ethics of immigration enforcement such as separating children from their families, but the president has threatened a government shutdown leading up to the election if Congress does not provide funding for a border wall.
Republicans loathe the idea of a government shutdown just before financially-affected voters go to the polls, but the president seems intent on forcing the issue regardless of the electoral consequences.
"I've heard a lot of people saying, 'Oh, don't do it before the election, we'll upset the apple cart," the president recently told radio host Rush Limbaugh.
"I'm not doing it for politics," he added. "I'm doing it because it's the right thing to do."
Is it immoral to separate children from their immigrant parents or is it what needs to be done to stop illegal immigration? Is a border wall necessary to curb crime, prevent terror attacks, and stop immigration or is it an expensive and ineffective message of exclusion?
Whether examined from a moral or financial standpoint, immigration stands to be a critical issue in the upcoming elections.
3. Health care
One of the first major accomplishments of President Barack Obama was to shepherd the Affordable Care Act legislation that provided increased access to health care, and one of the first major accomplishments of President Trump was to revoke as much of the legislation as possible. Both major parties are poised to rehash the debates through the midterm elections.
Republicans oppose the legislation and consider increased access to health care an overreach of government. Accordingly, payments to insurance providers are held back and the integral "individual mandate" has been removed from the legislation. These changes largely neuter the legislation. If Republicans hold onto Congressional majorities, it may be possible to eliminate the health care bill in its entirety.
Democrats are incensed at what they view as a betrayal of the American people by the government. They may not have secured a single Republican vote when passing the health care legislation in history, but view their victory as a great accomplishment. If they can regain a majority in Congress, it may be possible to restore critical elements of the legislation.
Both Republicans and Democrats have a great deal at stake in the midterm elections.
Related:
4. Supreme Court
Another partisan issue that will certainly affect the midterm elections is the makeup of the United States Supreme Court. President Trump has already succeeded in appointing one conservative justice to the court during his term. A second appointment in the wake of Justice Anthony Kennedy's retirement would be a clear coup for Republicans and a disaster for Democrats.
The Supreme Court is technically an apolitical body, but partisanship has been a part of the nomination process for a long time. During the Obama administration, Republicans were against the idea of a liberal appointment to the court, so they blocked the nomination of Merrick Garland. Democrats later facilitated the appointment when President Trump nominated Neil Gorsuch, but a second appointment is likely to engender a far greater fight.
Both sides see the issue as one that will affect abortion rights, campaign financing and many other important issues. The midterm elections will determine those who vote on the next Supreme Court Justice.
5. Russia
Russia will play a role in the midterm elections in two significant ways. First, the Trump administration and the president himself are embroiled in a controversy over whether there was purposeful collusion with Russia during the 2016 presidential election. The administration first denied any alleged contact, then explained discovered contact, and now is putting forth an argument it is not illegal even if collusion is confirmed.
While special counsel Robert Mueller has yet to release a report, the issue sparks passion in both Republicans and Democrats.
Second, regardless of whether there was collusion between the Trump campaign and Russia, the Soviet country is actively trying to influence the midterm elections.
"Russia attempted to interfere with the last election and continues to malign influence operations to this day," said FBI Director Chris Wray on Aug. 2. He described the effort to affect the elections as a "24-7, 365-days-a-year" effort.
Just as the measurable effect of Russian influence in the 2016 presidential elections remains ambiguous, so too is the difficulty to predict exactly how the elections will be different because of Russian involvement. One thing remains certain: Russian will be a noticeable presence in the midterm elections in more than one way.
---
Kurt Manwaring is freelance writer and contributor to KSL.com. He is online at fromthedesk.org, and on Twitter at @fromthedesk_.
—
https://www.ksl.com/?sid=46366864&nid=1268
Brain regeneration: Your healthy 120-year-old brain
By 
  |  Posted Aug 15th, 2018 @ 3:00pm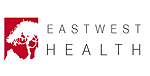 This story is sponsored by 
East West Health
.
How many of us would like to regenerate our brains and extend our youth? Well, advances in stem cell science and therapy are making giant strides toward making this dream a reality. Research shows that intranasal stem cell therapy has the potential to not only extend youth but to also augment the senses, improve memory and boost cognitive performance, reports Nature.com.
Understanding aging
Humans today are living longer than ever. In fact, "global life expectancy has risen more than seven years since 1990, equivalent to a year gained every three-and-a-half years," says the BBC. The oldest person on record, Jeanne Calment, lived to the ripe ol' age of 122. While this number is definitely impressive, some are now predicting that babies born today could live up to 150 years.
How is this possible? Well, first it helps to understand that the biology of aging comes down to poor regeneration or degeneration of tissues. Your body is composed of trillions of cells, but you lose over 300 million cells per minute.
Regenerative medicine could delay aging by empowering the body with the ability to regenerate cells and tissues like never before.
Brain regeneration with intranasal stem cell therapy
Building on the idea that aging is caused from the degeneration of tissues, a new therapeutic approach seeks to augment tissue regeneration in the brain. Sound like something out of a sci-fi novel? Actually, research and science back it up and now patients can receive brain neurogenesis treatments with the power of mesenchymal stem cells transmitted intranasally to treat the brain.
"MSCs boost the endogenous regenerative capacity by promoting neurogenesis and neuronal survival. Importantly, we show evidence that MSCs are directly involved in inducing and supporting a shift to a neurogenesis supportive environment," said researchers to Science Direct.
Intranasal migration safe and effective method for delivering treatment
A preferred technique for getting MSCs into the brain is intranasally. The sensory nerves that allow you to taste and smell are in the sinuses. Accessing this area is accomplished with an intranasal approach.
Dr. William H. Frey II, senior director of Neurosciences Research at Regions Hospital in St. Paul, Minnesota, discovered the intranasal method for bypassing the blood-brain barrier, according to the University of Minnesota.
"Dr. Frey and research collaborators from Germany, including Lusine Danielyan MD, discovered that intranasal stem cells bypass the blood-brain barrier to reach the brain and treat Parkinson's disease, Alzheimer's and cognitive decline successfully," according to Neurology Reviews.
Doctors and scientists prefer the intranasal delivery of stem cells because they minimize systemic distribution by circumventing the blood-brain barrier and immediately entering the central nervous system. "Intranasal delivery of stem cells may therefore be a safe and non-invasive way of targeting the central nervous system," writes Science Direct.
What could intranasal stem cell therapy treat?
The potential for intranasal stem cell therapy treatment is great. Intranasal stem cell delivery has proven successful in animals for treating Parkinson's, stroke, MS, brain tumors, SCI and other brain disorders, according to the official journal of The Cure Alliance, CellR4.org.
"Stem cells, directed to differentiate into specific cell types, offer the possibility of a renewable source of replacement cells and tissues to treat diseases including macular degeneration, spinal cord injury, stroke, burns, heart disease, diabetes, osteoarthritis and rheumatoid arthritis," writes the National Institutes of Health.
When can you start seeing benefits of intranasal stem cell treatment?
Brain regeneration programs and treatments are now available for those interested in slowing the aging process and regenerating brain tissue and function. East West Health is one such provider of this cutting-edge approach to brain health and nervous system repair. T
https://acueastwest.com/medical-services.html
https://acueastwest.com/wp-content/uploads/2015/10/Thyroid-Recovery-Report.pdf    12
By reading this entire special report, you are going to learn:
1. Why Millions of hypothyroid patients will never get optimum results from hormone
replacement alone. There are too many other factors that should be accounted for, and
most of them are in your control.
2. Why your thyroid replacement hormone dose continually goes up, yet you continue
to experience most of the same symptoms.
3. Why the common argument between natural vs. synthetic hormone replacement is
completely irrelevant for 90% of hypothyroid sufferers. (Hint: They are fighting the
wrong battle.)
4. That 90-95% of low thyroid cases in the United State have an Autoimmune Disease
Called Hashimoto's, which means the body's very own immune system has began to
attack and destroy the thyroid gland.
5. The reason why thyroid patients often continue to feel crummy even after their labs
are "balanced" with thyroid hormone replacement, natural or synthetic.
6. Why an effective management protocol will focus on and include immune system
support.
https://acueastwest.com/wp-content/uploads/SLC-Wellness-Paperwork-Fillable.pdf   application to be a client there
–
http://ferrocell.us/instructions.html
https://home.solari.com/wp-content/uploads/2018/06/1stQ_Wrap-Up_6-19-2018.pdf    who's who and what's up in the space based economy Catherine Austin Fitts
For several years, starting with our 2015
Annual Wrap Up: Space Here We Go!, the Solari
Report team has maintained a list of U.S. and
European companies that are involved in space
and have publicly traded stock. Typically, those
companies have significant involvement in the
defense and aerospace industries. I have back
tested several versions of that portfolio over the
last three years. Consistently, I found it significantly
outperforming the U.S. and global stock
market indices. I believe that may say as much
or more about the defense industry in recent
years than about space.
As an example, here is a chart of the stock
performance of Lockheed Martin, the largest
U.S. defense contractor and weapons manufacturer,
relative to the NASDAQ and S&P since
1996.
It is still early to tell how space will perform as
an investment sector. One warning is the historical
fact that flight has captured our imaginations
more than it has rewarded our savings. I suspect
that this is one reason that so much of the
initial investment had to be funded by money
disappeared from the federal coffers without the
public approval by Congress.
In 2017, Wall Street emerged from its silence
regarding space. Three firms published significant
reports or comments about the growing
space economy.
Goldman Sachs published a comment on
space in May 2017, The Next Investment Frontier.
It underscored the dramatic drop in launch
costs and the shift of private capital into space
enterprises. It made a case for the economics
of asteroid mining and the opportunity to do
manufacturing in space. One emphasis was the
II. What's Up in the Space-Based Economy
15
extent to which our dependence on space based
services is invisible to us. "So much of your ev
–
eryday life runs through space without you even
thinking about it: automatic toll booths, your
credit card authorization, when you use an ATM
machine, or obviously if you use a satellite radio,
TV and GPS."
—
http://www.shtfplan.com/headline-news/the-politically-correct-western-media-keeps-covering-up-violent-attacks-by-extremists_08142018
http://www.shtfplan.com/headline-news/london-mayor-wants-a-car-ban-since-regulating-guns-and-knives-failed_08162018
The mayor of the ever increasingly violent city of London is now seeking a ban on cars in certain areas after a "car attack."  Since banning guns and regulating knives hasn't worked, Sadiq Khan said he's likely to ban cars to prevent future terrorist attacks.
Violence in London continues to spike regardless of the weapons used by those committing acts of aggression. But since a gun ban and severe knife regulations have failed to stop violence, Khan wants certain areas to be "car free zones" in response to an alleged terror attack committed with a car. According to Politico, Khan says his proposed car ban would help keep people and buildings safe after car drives into cyclists and pedestrians.
Kahn's proposal comes after three people were injured when police say a car collided with a number of cyclists and pedestrians before crashing into barriers that line the Houses of Parliament. Police have arrested a 29-year-old British citizen originally from Sudan, identified as Salih Khater by British media outlets, on suspicion of committing the attack. Police claim that the alleged terrorist drove his Ford Fiesta from Birmingham to London late on Monday night. Just before the attack, police say he had been driving around the area of Westminster and Whitehall for about an hour and a half before driving into pedestrians and cyclists.
Khan told BBC radio that making certain areas only available to pedestrians would provide more safety to both citizens and buildings in the surrounding area. But he also said the city would need to ensure people "don't lose one important thing about our democracy: People having an access to parliamentarians, people being able to lobby parliament and being able to come and visit parliament." Kahn added, "I think there would be lots of challenges if we would do the whole square. It is a thoroughfare for cars, vehicles and commercial deliveries going through London," he said. "So it's possible to have a designed solution … in keeping our buildings and people as safe as we can do. And also not losing what is so wonderful about our city that is a vibrant democracy, people can walk around safely."
Well, since all the other laws aimed at preventing violence have failed, why not just keep banning things? Pretty soon, everything will be illegal in the UK and the people will wonder when they actually became slaves to the government.
"We enter parliament in order to supply ourselves, in the arsenal of democracy, with its own weapons. If democracy is so stupid as to give us free tickets and salaries for this bear's work, that is its affair. We do not come as friends, nor even as neutrals. We come as enemies. As the wolf bursts into the flock, so we come." –Joseph Goebbels
—
The FBI is warning of a worldwide mass hacking plot that could see millions withdrawn from bank accounts. The major operation has forced the FBI to warn banks of an imminent "cashout" attack on cashpoints around the globe.
Banks have now been warned that they could fall victim to an "unlimited operation" in which millions of dollars could be withdrawn from cash machines. According to The Independent, the "jackpotting" scheme would see hackers use malware to take control of ATMs. Smaller banks with less sophisticated security are said to be most vulnerable to this attack. The "cashout" will most likely take place over the course of a few hours on a weekend after most banks have closed.
"The FBI has obtained unspecified reporting indicating cybercriminals are planning to conduct a global Automated Teller Machine (ATM) cash-out scheme in the coming days, likely associated with an unknown card issuer breach and commonly referred to as an 'unlimited operation'," states an FBI alert to banks that was obtained by cybersecurity expert Brian Krebs. "Virtually all ATM cashout operations are launched on weekends, often just after financial institutions begin closing for business on Saturday," Krebs explained in a blog post.
"Historic compromises have included small-to-medium size financial institutions, likely due to less robust implementation of cybersecurity controls, budgets, or third-party vendor vulnerabilities. The FBI expects the ubiquity of this activity to continue or possibly increase in the near future," the alert also stated.
The website Krebs On Security reported that criminals could create "fraudulent copies" of bank cards by installing their data on reusable magnetic strip cards.  The FBI warned that "at a pre-determined time, the co-conspirators withdraw account funds from ATMs using these cards." In order to maximize the payouts during such cyber attacks, hackers will often remove the fraud controls such as withdrawal limits. This allows perpetrators to empty cash machines of all the money stored in them.
The FBI advised banks to review their security measures, keep their software up to date, and implement stronger protections when possible.
As of now, there is no clear way that one can protect themselves from this hack. Obviously, if you don't have a bank account you won't have to be concerned about this particular attack.
http://www.shtfplan.com/headline-news/fbi-warns-cyber-criminals-are-plotting-worldwide-mass-hacking-of-atm-machines_08152018
—
https://www.jbbardot.com/think-twice-before-eating-that-ham-sandwich-or-triple-meat-pizza-toxins-in-processed-meat-cause-serious-food-borne-illnesses/
link: DailyMail – "South Africa 'draws up a list of almost 200 farms it will seize from white farmers' as …"
Posted By: hobie [Send E-Mail]
Date: Thursday, 16-Aug-2018 04:10:43
Anti-Ageing Breakthrough: Ageing Process REVERSED In Human Cells For First Time
Posted By: tonzal [Send E-Mail]
Date: Thursday, 16-Aug-2018 03:45:16
EXPRESS – August 14, 2018: The article highlights that scientists have successfully reversed the process of ageing in cells for the first time in a move which could help beat the likes of Alzheimer's and dementia.

The reversal of the process of ageing would give many people hope in a bid to remain healthier and ultimately live longer and now researchers have made a stunning breakthrough.

They found out that as the body ages, it loses its ability to control how genes are regulated and they ultimately become more damaged until we ultimately die.

A gene is activated by signals from inside or outside the cell to make a molecular message known as RNA. And the decision on which type of 'message' is created by a group of around 300 proteins is known as "splicing factors".

However, they found out that as we get older the amount of splicing factors the proteins are able to make steadily decreases. And older cells are then ultimately less able to turn genes on and off to react to the environment which makes us more vulnerable to diseases which ultimately kill us off.

Researcher Lorna Harries, an Associate Professor in Molecular Genetics and Matt Whiteman, Professor of Experimental Therapeutics, both at University of Exeter, write for the Conversation that they have found a way to turn splicing factors back on: "In our new work, we showed that by treating old cells with a chemical that releases small amounts of hydrogen sulphide, we were able to increase levels of some splicing factors, and to rejuvenate old human cells. …Hydrogen sulphide is a molecule that is found naturally in our bodies and has been shown to improve several features of age-related disease in animals. …But it can be toxic in large amounts, so we needed to find a way to deliver it directly to the part of the cell where it is needed."

That the toxicity can be reduced: "By using a 'molecular postcode' we have been able to deliver the molecule directly to the mitochondria, the structures that produce energy in cells, where we think it acts, allowing us to use tiny doses, which are less likely to cause side effects."

END
http://www.battleforworld.com/2018/08/15/anti-ageing-breakthrough-ageing-process-reversed-in-human-cells-for-first-time/
–
http://heavymetalsdefense.com/
https://www.naturalnews.com/051805_zeolite_myths_heavy_metals_removal_daily_detox.html
—
Is West Virginia the Only State With a Corrupt State Supreme Court?
Posted By: Elefteria [Send E-Mail]
Date: Wednesday, 15-Aug-2018 21:57:21
"West Virginia's Supreme Court is so corrupt, EVERY JUSTICE faces impeachment"
August 13, 2018 |
Kevin Daley |Kevin Daley | Supreme Court Reporter DCNF

Update: "Another justice resigns as lawmakers impeach the entire West Virginia Supreme Court" by Kevin DaleyAugust 15, 2018

Who presides over the impeachment trial of a state Supreme Court justice if the entire state Supreme Court is being impeached?

It's an absurd constitutional hypothetical West Virginians are left to grapple with, after the West Virginia House of Delegates Judiciary Committee drafted articles of impeachment against four justices on the state's highest court.

continue:
https://realityanddenial.blogspot.com/2018/08/is-west-virginia-only-state-with.html
–
http://www.rumormillnews.com/cgi-bin/forum.cgi?read=105421
CGI's Christ: Alternative Definition Of 'Deep State'
Posted By: RumorMail [Send E-Mail]
Date: Wednesday, 15-Aug-2018 21:42:11
From CGI member Christ:

*****************************************************

The Deep State
August 15 2018

With Out-Of Office CIA Director John Brennan's Security Clearance Revoked, it is a small step to say

5.1 Million People = Deep State

Current + Former Security Clearance Holders (Dems + Republicans)

https://www.washingtonpost.com/news/the-switch/wp/2014/03/24/5-1-million-americans-have-security-clearances-thats-more-than-the-entire-population-of-norway/?noredirect=on&utm_term=.15dcc5bf7b31

Where I come from, only Criminals and Perverts need to keep Secrets

CHRIST

Even the Federalist Paper Authors (with code names like Publius and Tamony) Love 'Secrets'. It is the only word italicized in my Penguin Classics Edition of millions of words.

Addendum:

Secret Losing Blues: On The Air
August 15 2018

JOHN O'BRENNAN (unclassified)

Son Of Irish Immigrants
University of Texas at Austin..
Middle East studies…
speaks Arabic fluently
junior year abroad learning Arabic and taking courses at the American University in Cairo.[3][5]
admitted in a lie-detector test that he had voted for the U.S. Communist Party candidate for president, Gus Hall,

Losing Your Security Clearance..That's Gotta Hurt!

–

Deep State
August 15 2018

The Final Secret.

Secrets are associated with

MARITAL INFIDELITY

So, your basic Secret Clearance Dude..

is an..

OATH BREAKER

Not good.

CHRIST
http://www.rumormillnews.com/cgi-bin/forum.cgi?read=105419    world deceived fake communism
–
Latest Qanon:  http://www.rumormillnews.com/cgi-bin/forum.cgi?read=105418
https://www.theguardian.com/world/2014/jul/31/cia-admits-spying-senate-staffers
CIA admits to spying on Senate staffers
CIA director apologises for improper conduct of agency staff
One senator calls on John Brennan to resign in wake of scandal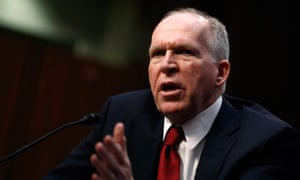 –
https://saraacarter.com/exclusive-steele-anxious-over-comey-testimony-hopes-firewalls-will-hold/
–
https://www.usnews.com/news/articles/2016-09-19/paul-combetta-computer-specialist-who-deleted-hillary-clinton-emails-may-have-asked-reddit-for-tips
–
http://www.rumormillnews.com/cgi-bin/forum.cgi?read=105420    Never Forget: Those Who Prey Will Continue Until Those who Pray Make A Stand..
NEW: Now WordPress is censoring sites! (views: 479)
HotCoffee — Wednesday, 15-Aug-2018 17:58:00
NEW: Per Robert David Steele, WordPress succumbed to outside pressure due, in part, to the many blogs that exposed the Sandy Hook hoax (views: 505)
NaturalWisdom — Wednesday, 15-Aug-2018 18:39:06

Per Robert David Steele, WordPress succumbed to outside pressure due, in part, to the many blogs that exposed the Sandy Hook hoax

Posted By: NaturalWisdom
Date: Wednesday, 15-Aug-2018 18:39:06

In Response To: Now WordPress is censoring sites! (HotCoffee)

According to Robert David Steele, who appeared as a last hour guest on today's Power Hour Radio show, WordPress' developer (https://automattic.com) was pressured from the outside to begin censoring sites in response to the number of WordPress blogs that exposed the Sandy Hook shooting hoax.

I suppose it's just a matter of time before other content management systems like Drupal will start to feel the heat from the Deep State.
NEW: Group Calls for Netflix to Pull New Show 'Desire,' Calling it 'Child Porn' (views: 591)
RumorMail — Wednesday, 15-Aug-2018 15:43:02
NEW: POTUS Is A Master At Punishing The Deep State With Slow Death Via 1000 Cuts…He Just Revoked Brennan's Security Clearance…(views: 1069)
Watchman — Wednesday, 15-Aug-2018 15:40:48
–
http://www.rumormillnews.com/cgi-bin/forum.cgi?read=105425
RT: Five examples that show internet censorship is as much a threat to the left as the right
Posted By: NaturalWisdom
Date: Wednesday, 15-Aug-2018 22:29:08
In Response To: JIM STONE reports on Zuckerberg's demand to the MSM to "Work with Facebook or die" while AJ says that FB is purging alt leftwing media, too (NaturalWisdom)
No time for either half of the political spectrum to feel that they are immune from the purge.

Five examples that show internet censorship is as much a threat to the left as the right
RT | Aug 15, 2018
https://on.rt.com/9cgq

[snip]

The banning of right wing controversialist Alex Jones from multiple social media platforms last week was a cause of celebration for many liberals, but should those on the left really be so complacent about creeping censorship?

So far, the evidence suggest that there is indeed plenty for the left to worry about when it comes to corporations like Facebook and Twitter and their alliances with government censors.

1. Facebook censorship of Venezuelan news

In May, Facebook partnered with the Atlantic Council in an effort to weed out "inauthentic content" on the platform. This organization is funded by various NATO governments and a slew of arms manufacturers like Raytheon, Lockheed Martin and Northrop Grumman. Its board includes names like Henry Kissinger and former CIA director Michael Hayden — and it has consistently lobbied for regime change in Syria and, you guessed it, Venezuela, where it has funnelled large amounts of money into pro-opposition groups for years.

So, it's no surprise that weeks after Facebook partnered up with this less-than-objective group, it deleted from its platform the page belonging to top English-language, left-leaning Latin American news outlet Telesur without any explanation at all. Telesur just so happens to be one of the only major outlets reporting on events in Venezuela in a manner that goes against the US government position and US mainstream media perspective — so obviously, out with Alex Jones it must go.

It wasn't just Telesur, though. Facebook deleted the pages belonging to independent grassroots Venezuela Analysis and Haiti Analysis, which are also leftist websites highly critical of US foreign policy in Latin America and the Caribbean region.

2. Facebook complying with Israeli deletion orders

Last year, journalist Glenn Greenwald reported that Facebook met with Israeli government officials to determine which Palestinian activists should have their accounts deleted. The Israeli government threatened to enact laws forcing Facebook to comply with its deletion orders if it did not do so voluntarily.

Of course, Facebook capitulated immediately and set about deleting accounts owned by Palestinian activists. Of some 158 requests submitted (over just four months) by Tel Aviv to Facebook asking for the removal of Palestinian content, 95 percent of them were granted. According to the same Intercept report, Facebook hasn't been overly concerned about what Israelis themselves are saying on Facebook and even calls for murder can be ignored by the social media giant.

3. Google and Facebook censorship of left/socialist websites

The World Socialist Web Site reported last year that changes to Google's algorithms had seriously negatively impacted left-wing socialist and anti-war websites. An analysis by WSWS found that 13 such websites had seen their traffic plunge by a whopping 55 percent in the six months since Google had changed its algorithms. WSWS itself experienced a 74 percent drop in traffic between April and July last year. The changes also affected sites like Alternet, which saw its traffic plunge by 71 percent between April and September, Democracy Now (50 percent dro) and Truth-out.org (49 percent drop).
POTUS Is A Master At Punishing The Deep State With Slow Death Via 1000 Cuts…He Just Revoked Brennan's Security Clearance…
Posted By: Watchman
Date: Wednesday, 15-Aug-2018 15:40:48
White House Press Secretary Sarah Sanders read a statement from President Donald Trump Wednesday announcing that the administration is revoking former CIA Director John Brennan's security clearance.

John Brennan security clearance revoked – President Donald Trump says in statement read by Press Sec. Sarah Sanders in White House briefing pic.twitter.com/mgYXCHNjc6

— Michelle Moons (@MichelleDiana) August 15, 2018

Sanders read the statement from President Trump at the opening of a late-scheduled press briefing. She said the President has a constitutional responsibility to protect classified information.

Several other former and current officials are being considered for having their clearances revoked: James Clapper, James Comey, Susan Rice, Lisa Page, Bruce Ohr, and others.

Sanders said they are willing to consider reviewing any security clearance as they deem necessary.

https://www.breitbart.com/big-government/2018/08/15/trump-revokes-john-brennans-security-clearance/
https://thehornnews.com/nancy-pelosi-busted-in-nasty-racist-claim/
—
https://thehornnews.com/conservative-star-offers-100000-to-charity-to-debate-ocasio-cortez/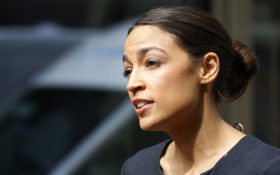 Conservative star CALLS OUT Ocasio-Cortez (she has nothing to say!)
Rising conservative star Candace Owens is calling out the Democrat's new darling, socialist Alexandria Ocasio-Cortez, for ignoring her requests for a debate.
And Owens is putting her money where her mouth is.
The Democratic socialist recently turned down an opportunity to debate The Daily Wire Editor-in-Chief Ben Shapiro, and claimed his offer to donate $10,000 to a charity of her choice in exchange was sexist and "catcalling."
So what happens when a woman makes the same offer?
Total silence from Ocasio-Cortez.
On Monday, Turning Point USA founder Charlie Kirk announced that he had a group of donors willing to donate $100,000 to charity in exchange for a debate between Ocasio-Cortez and Owens… but the socialist congressional candidate won't answer the call-out. Kirk tweeted,"I'll up the ante inspired by @benshapiro offer – I have a group of donors that will contribute $100,000 to the charity of your choice to debate @RealCandaceO. ANY CHARITY."
He added, "Why are you scared to discuss your ideas @Ocasio2018 ?"
I'll up the ante inspired by @benshapiro offer – I have a group of donors that will contribute $100,000 to the charity of your choice to debate @RealCandaceO. ANY CHARITY.

Why are you scared to discuss your ideas @Ocasio2018 ? https://t.co/colKiIS7nk

— Charlie Kirk (@charliekirk11) August 10, 2018
Owens shared Kirk's tweet and added her own response saying,"Just reminding everyone that @Ocasio2018 is turning down $100,000 to a charity of her choosing— because she doesn't want to debate her socialist platform with me."
"Weird. I thought socialists LOVE taking money they don't earn," she added.
Just reminding everyone that @Ocasio2018 is turning down $100,000 to a charity of her choosing— because she doesn't want to debate her socialist platform with me.

Weird. I thought socialists LOVE taking money they don't earn. https://t.co/3MZa7qbjml

— Candace Owens (@RealCandaceO) August 13, 2018
As of Tuesday, Ocasio-Cortez still had not responded to their offer.
During an appearance on Fox & Friends, Owens claimed that Ocasio-Cortez is scared of her calls for a debate because she has no clue how to debate her own platform.
"It's unfortunate, but I'm not surprised whatsoever," Owens said, explaining that Ocasio-Cortez campaigns on"utopian concepts" that have no basis in reality.
On July 24, Ocasio-Cortez took to Twitter to claim that "Republicans are so scared" of her. When they respond, she calls them sexist and refuses to debate their ideas?
This socialist darling is on the big stage now.
No wonder she's hiding.
–Kylie Handler is a news editor for The Horn News
–
https://thehornnews.com/maxine-waters-has-an-insane-birthday-wish/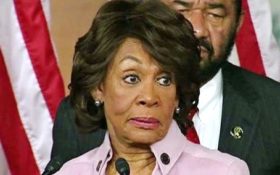 Maxine Waters has an INSANE birthday wish
California Rep. Maxine Waters, Democrat, turns 80-years-old on Wednesday — but she told MSNBC's Joy Reid that she doesn't want to hear a single "Happy Birthday" wish.
That's because President Donald Trump is still in office, so her birthday can't possibly be happy.
Poor Maxine. It must be tough to suffer so badly from Trump Derangement Syndrome that she's spending her birthday pouting about the White House, instead of enjoying her golden years like the rest of America's seniors,
Responding to Reid's "Happy Birthday" wish on Tuesday, the liberal leader went off on a tangent about Trump. "My biggest birthday wish would be that we're able to get a leader of this country who represents us — who has the respect of all of our allies," Waters said. "Someone who has appreciation for the Constitution. Someone that doesn't lie… with these tweets!"
She then went a little overboard, even for Waters' normal anti-Trump rant.
"He doesn't even know the words to the Star-Spangled Banner!" she said.
So what will she wish when she blows out 80 candles on her cake Wednesday night? "I would wish that we could remove [Trump] from office," she told Reid.
Birthday or not, Waters said she won't stop hounding voters about impeaching Trump. "I am the ranking member of the financial services committee of the United States House of Representatives," Water said. "I guide my colleagues on financial services issues… I am going to continue to go after him."
Of course, Waters should be careful what she wishes for.
Throughout her thirteen-terms as a Congresswoman, Waters has been accused of being one of the most corrupt politicians in America numerous times.
The liberal watchdog group Citizens for Responsibility and Ethics in Washington named her the "Most Corrupt Member of Congress" a total of five times — in 2005, 2006, 2009, 2011, and 2017.
In fact, in 2010 Waters was charged in three counts of ethics violations over alleged misuse of former President Barack Obama's 2008 bailout. Waters was accused by the ethics committee of funneling over $12 million in taxpayer cash into OneUnited bank, which her husband was heavily invested in.
"If, and when, Trump derangement syndrome is put in the dictionary, there will be a photo of Maxine Waters next to that definition" –@TomiLahren pic.twitter.com/ZcE9yVI4xn

— FOX & friends (@foxandfriends) August 15, 2018
—
https://thehornnews.com/cnn-ratings-hit-ugly-new-low-worse-than-what/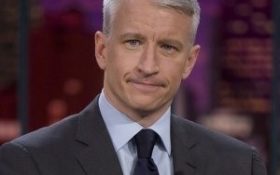 CNN ratings hit ugly new low (worse than… WHAT!?)
CNN is considered so biased by the American people, more television viewers turn to the History Channel's "Ancient Aliens" for the truth than they tune into Anderson Cooper and company.
The left-leaning network has been seemingly on the attack against President Donald Trump and his supporters since the 2016 presidential election — and the American people are sick of it.
Among their top cable news competitors, CNN was humiliated by Fox News and, to a lesser extent, MSNBC.
Fox News averaged more than twice CNN's primetime ratings.
According to the latest Nielsen Media Research television ratings, between Aug. 6 and Aug. 12, 2018, Fox News average 2.18 million primetime viewers. MSNBC was a distant second with 1.75 million primetime viewers.
CNN was seventh among cable news providers, averaging just 992,000 primetime viewers during the week. That's less than HGTV, USA Network, and TBS Network.
CNN's primetime lineup couldn't even compete with The History Channel shows like "Ancient Aliens" — which explores entertaining conspiracy theories like aliens constructing the pyramids.
That's right, folks. More Americans believe that green spacemen build the Mayan temples than believe Anderson Cooper or Chris Cuomo.
Can you blame them?
It's not just primetime that's seeing CNN suffer, either.
According to The Daily Caller, CNN finished 6th in total daily viewers as well. Besides MSNBC and Fox News, CNN also gets less attention than kids shows on Nickelodeon and reruns on the network Investigation Discovery.
Yikes. It seems that being "fake news" just isn't very good for ratings.
— The Horn editorial team
————
https://thehornnews.com/bad-news-deep-blue-dems-2018/
https://thehornnews.com/exposed-soros-just-paid-millions-to-take-control-of-what/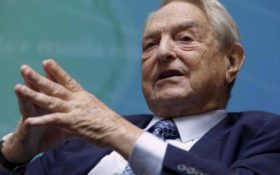 EXPOSED! Soros just paid millions to take control of… WHAT!?
"On the Holmes Front," with Frank Holmes
You might think the 2018 midterms aren't worth bothering with, but you know who is jumping at the bit to get involved? Billionaire George Soros.
Soros and his minions are behind a push to crush President Donald Trump supporters and elect 400 Senator Bernie Sanders-style socialists to Congress.
"We want a supermajority in Congress," said Zach Exley, a former Sanders campaign leader. 
Exley and a group of former campaign employees founded a PAC called Brand New Congress to make their dreams a reality.
"Brand New Congress is a campaign to run 400+ non-politician candidates for Congress in 2018 in one unified campaign behind one plan to rebuild the economy, repair our communities and radically reform our institutions," the group says.
For leftists like Exley, "radically reform" means these candidates want to totally transform America into a socialist country — think former President Barack Obama on steroids. 
He founded his group in Missouri so he can pretend that he represents America's heartland – but it's actually a raving left-wing PAC with ties to the move powerful billionaire in global politics.
Exley worked at MoveOn.org in 2004, when Soros first started pouring money into it. His millions made MoveOn.org the most important political group on the Left… and gave him control over the Democratic Party.
Exley let the cat out of the bag just after the 2004 elections in an e-mail to supporters, saying the Democratic Party is now "our party." 
"We bought it, we own it," he wrote. 
Flash-forward 14 years, and Exley's latest investment is paying off big time. Democratic Candidate for Congress Alexandria Ocasio-Cortez beat a 10-term incumbent Congressman who was in line to succeed House Minority Leader Nancy Pelosi.
The head of DNC – the group that Soros bought – immediately called her "the future of the Democratic Party." 
On the day after her victory, she thanked the secret powers behind her meteoric rise to power. 
"I wouldn't be running if it wasn't for the support of Justice Democrats and Brand New Congress," she told a left-wing talk show host. "In fact it was, it was JD (Justice Democrats) and it was Brand New Congress that asked me to run in the first place."
Justice Democrats is a group affiliated with Brand New Congress – and Exley helps lead them both.
One of the co-founders of Justice Democrats is Cenk Uygur, the host of "The Young Turks" show – the one Ocasio-Cortez was talking to.
She personally thanked Cenk (whose first name is pronounced "Chenk") – who has another Soros connection: His show is part of a Soros-funded propaganda network called The Medium Consortium. 
The group admits that it only exists to create an "echo chamber" that "pushes the larger public or the mainstream media to acknowledge, respond, and give airtime to progressive ideas because it is repeated many times."
The same Media Consortium funds the group that did a documentary about the women accusing Trump of sexual harassment, Brave New Films. 
But it works. The Media Research Center says the network – think of it as the Soros Broadcasting System – reaches more than 300 million people every month. 
When the members of that network heard about the young, attractive Latina running for Congress in Brooklyn, they flooded the zone – and look how effective it has been. 
Ocasio-Cortez has practically been made a saint!
She told "The Young Turks" that glowing coverage of her campaign in the left-wing blogosphere helped her win "in no small part."
That's what happens when all of Soros' campaign apparatus comes together to push the right candidate.
Soros hopes he can do it 399 more times between now and November. 
As the 2018 midterm elections get closer, Soros has ramped up his lobbying "donations" in a major way.
His D.C.-based Open Society Policy Center spent $10.37 million between April 1 and June 30. That's four-times as much money as he spent during the first part of this year. 
All told, Soros has "donated" $12.89 million during the first half of 2018. 
Soros didn't get to be a billionaire by wasting his money. 
He's preparing for something.
He thinks the Vermont senator, whom the president likes to call Crazy Bernie, has enough fans to let him control the House of Representatives.
He thinks enough "Bernie Bros" will vote for his candidates that Soros can own one branch of government. 
If he packs Congress with socialists, the first thing they will do is impeach Trump and pass a crazy socialist healthcare scheme that will cost America $32.6 trillion dollars. 
Soros obviously has his sights set on controlling Congress.
Maybe he even has his eyes on your congressional race.
Soros isn't sitting out the 2018 midterm elections. Make sure you don't, either.
Frank Holmes is a reporter for The Horn News. He is a veteran journalist and an outspoken conservative that talks about the news that was in his weekly article, "On The Holmes Front."
—
https://thehornnews.com/trumps-economy-roars-latest-numbers-wow-experts/
—
By Benjamin Fulford, White Dragon Society
2018-08-13
Notice to readers: This is the last of our three pre-written reports. We will return to our usual weekly news format next week. Your patience and understanding have been appreciated.
Last year, Russian President Vladimir Putin said whoever leads in AI (Artificial Intelligence) "will control the world." The Chinese took these words seriously and are investing huge sums of money in an effort to create an AI "Goddess." They hope it will give them unprecedented powers and help them in their bid to form a world government, according to members of Asian secret societies.
The West, for its part, is building a quantum-based financial system they hope will allow them to continue to control the main source of world power—the international financial system.
This battle is serious, and it even led to the Chinese supercomputer Tainhe-1—at one point the world's fastest—to be blown up by unknown parties on August 12, 2015. The fact that this explosion came immediately after a sudden unannounced 4% devaluation in the Chinese yuan was almost certainly no coincidence. The fact that the European-headed IMF supported this move shows that the European faction of the Khazarian mafia was in on the plot.
Clearly, some sort of Chinese and European Khazarian attempt to use the devaluation and the supercomputer to destabilize U.S. dollar-based Western financial system did take place and was met with a kinetic response.
Now fast-forward to the third-year anniversary of this explosion. As of June 2018, the U.S. Department of Energy surpassed the Chinese with the world's fastest publicly acknowledged computer. The system—called Summit—can process 200,000 trillion calculations per second, or 200 petaflops. That's eight times faster than America's former top supercomputer, the Titan, and it maintains a big lead over China's 93-petaflop TaihuLight, which had been the world's fastest supercomputer since 2016.
https://www.energy.gov/articles/oak-ridge-national-laboratory-launches-america-s-new-top-supercomputer-science
http://fortune.com/2018/06/09/america-makes-worlds-fasts-supercomputer-title/
No doubt the Chinese will soon announce something even faster than that as the AI "arms race" continues. These days, though, the Chinese, instead of concentrating on finance, are taking a different tack with a "Goddess" project.
Representatives of an Asian secret society explained the goals of the new Goddess project to this writer earlier this summer. As it now exists, the Goddess can identify anybody's face and within 7 seconds pull up all the data available on that person "such as their blood type." The data also almost certainly includes (to those who are authorized access) the person's educational records, medical records, criminal records (if any), their address, family members, close friends, insurance, private messages, financial situation, gaming duration, smart-home statistics, preferred newspapers, shopping history, dating behavior, their "social credit score," etc. All of this within 7 seconds. They can also follow a person "anywhere on earth," the sources say.
The real aim of this Goddess project, though, is to…
…create a real-time, live system of meritocratic governance, the officials said. This is being coupled with the social credit system the Chinese are applying throughout their country. The goal is to identify "a natural elite," they explain. These selected people would rule first China, and eventually the entire planet, using a new form of real-time, meritocratic governance.
Another aim of choosing such an elite is to allow the Chinese to "select people to evacuate from the planet in the case of a major disaster," they added.
The other thing the Chinese are thinking, as far as their "Goddess" is concerned, is that while people need freedom, "If left to their own devices they can cause trouble, so they need to be watched." In other words, the authorities want to keep an eye on criminals and dissidents.
Apparently, the Chinese Communist government sincerely believes this whole project is for the greater good. However, it has some very disturbing potential implications. A big one is that the "elite" are chosen based on government rules which are used to define good and bad.
The Chinese government has not made public its method for choosing "good" and "bad." Some of it, such as creditworthiness and criminal behavior, is obvious. Other criteria are more ominous, such as what sort of books you read or who your friends are.
As things now stand, the Social Credit system is expected to be rolled out across China starting in 2020 and will be mandatory for every citizen. Then everybody will start being rewarded or punished according to their score. Some are already being implemented, such as exclusions from good schools, certain modes of transport, Internet access, etc.
The Chinese need to be reminded that, for example, during the Qing Dynasty when the Chinese were ruled by foreigners, such a system would have punished Chinese who were disloyal to their foreign masters. For sure, the founders of the Chinese Communist Party would have been blacklisted, banned, and arrested if the Qing were the ones measuring "social credit."
Thus, they need to remember that throughout history, bandits on Wanted lists have become kings or emperors who then go on to create a different Wanted list. Keeping lawless zones or reservations for malcontents might be a solution that would help keep a society's social DNA healthy.
The Chinese secret society representatives also need to be reminded that during the Middle Ages, the Spanish Inquisition tortured entire families to death for reasons such as hanging out their laundry on aSunday, and burned practitioners of traditional herbal medicine as "witches." This was all carried out under the guise of universal Christian love.
In any case, you can be sure that if the Chinese can recognize anybody on earth and follow them, then the authorities in the West have the same ability.
https://www.zerohedge.com/news/2018-07-21/big-brother-surveillance-begins-cuomo-unveils-facial-scanning-new-york-toll-plazas
Remember, if you have a mobile phone, somebody knows 24 hours a day where you are, who you talk to, and what you are doing. This writer has met many real-life spies in the course of his work, and one thing they have in common is that they do not carry mobile phones or use credit cards. Since computers all have back doors built into them, spy agencies around the world are reverting to typewriters and handwriting.
In any case, the authorities in the West, while strongly interested in keeping track of their citizens, have far more ambitious goals than the Chinese. In public, they are working on building AI into a super-servant that will let everybody lead a life of luxury and leisure.
This is already entering people's homes in the form of Google Home and Amazon Echo, which can do things like order pizza and control home appliances. There are also more and more robots and AIs entering people's homes and offices and replacing humans in a growing list of jobs. Oxford University recently came up with a comprehensive list of jobs that were threatened by AI.
https://www.telegraph.co.uk/news/2017/09/27/jobs-risk-automation-according-oxford-university-one/
There is also now a huge push to create AI sex robots to continue the elite's campaign to encourage people to have non-reproductive sex. That, of course, is the real reason for the huge LGTB normalization campaign.
The danger in all of this is that people will live lives of leisure and spend all their time watching TV, playing games, doing drugs, having sex with robots, etc. At some point, an artificial intelligence might do a system check and decide to "delete" carbon-based beings (like us humans) in order to maximize efficiency and productivity.
In secret, the AI project of the West has a much more ambitious goal, and that is to take control of reality in and of itself. Members of the Gnostic Illuminati, who are influential in this project, insist that their real enemy is a "rogue artificial intelligence." Members of the super-elite MJ12 group created by former U.S. President Dwight D. Eisenhower say the same thing. They believe that because reality is so full of misery and suffering, no benevolent creator could be responsible. Therefore, they wish to overthrow the "malevolent creator" and take control of reality themselves.
It sounds far-fetched, but remember, in the past century we have gone from radio, to black-and-white TV, to color TV, to holograms. It won't be long before artificially generated reality will become so high-definition that we won't be able to distinguish it from the real thing.
This faction also believes the "rogue intelligence" is now trying to replace unreliable humans with more obedient computers and robots. Movies like "The Terminator" and "The Matrix" have warned us of this sort of danger.
This is now becoming a reality. We now have "opinion leaders" and "world leaders," who are really just computer graphics combined with actors appearing on TV as if they were real individuals. Nelson Mandela was the first, which is why this method for manipulating public opinion is known as the "Mandela effect." These entities are controlled by committees who function much like an AI.
Then we have the fact that most money earned by financial institutions is now earned by algorithms—computer programs. The headquarters for all this is the Rothschild family complex in Zug, Switzerland. I have tried calling the phone there, but no matter how long I let it ring, nobody ever answers. What is actually there?
–
—
https://www.naturalnews.com/2018-08-14-big-brother-microsoft-threatening-to-revoke-cloud-computing-infrastructure-from-gab-ai.html
"Speech that demeans on the basis of race, ethnicity, gender, religion, age, disability, or any other similar ground is hateful; but the proudest boast of our free speech jurisprudence is that we protect the freedom to express 'the thought that we hate.'"
In other words, as much as some people don't like to hear the opinions or statements of others, no matter how nasty they might be, the First Amendment clearly dictates that free speech is not to be infringed upon – not by the government, not by Microsoft, not by anyone.
But like Spotify, YouTube, Apple, Facebook, and many others, Microsoft has decided that its views override the Constitution. It even went so far to claim that the posts in question represented an "incitement to violence," when in fact they were the mere ramblings of a man whom PJMedia.com's Megan Fox describes as a "stunted jackanape who stands out on the street corner with signs about how bad the Jooos hurt him or something."
–
—
https://inteldinarchronicles.blogspot.com/2018/08/weaponized-directed-energy-lasers-by.html
–
https://inteldinarchronicles.blogspot.com/2018/08/the-dormition-of-our-mother-of-god-and.html
—
—–
—-
YES!!!! Re-invented: The "SUPER CELL" Magnetic Field VIEWER!! AMAZING!
—
Permanent Link: http://heavenletters.org/a-new-commandment.html
Thank you for including this link when publishing this Heavenletter elsewhere.
Copyright © 1999-Now Heavenletters™
Heavenletters™ — Helping Human Beings Come Closer to God and Their Own Hearts
Gloria Wendroff, Godwriter™
God's New Series – Heavenletter #6411 A New Commandment, August 15, 2018
God said:
Beloved, every responsibility you accept is a gift you give to Earth. No burdens are to exist in any corner of the world. Remove from any contemplation the faintest idea of heaviness of heart. Lightness of heart hails as your New Commandment. Under no circumstances are you to feel dragged down. Absolutely not. I state light of heart as yours. This is My Will for you. No one is to be laden with a burlap bag of heavy stones. Joy is your tribute to the world.
Be light of foot and light of heart. Life on Earth is to be for joy. Sense of burden is not to be allowed. Life is a high-stepping dance. Oh, yes, by all means, dance a dance of joy. Do not even think of feeling responsibility as a weight. Make joy right and left. Once and for all, joy alone. No foot-dragging. Let there be no excuse for anything less than handstands and cartwheels and dancing and singing in the streets. No word of dismay is to pass your lips or ears.
Be joy to the world. Hark, the herald angels sing. You are a herald angel who sings a beautiful song. What a chorus of joy you sing to Me and to the world. Would I choose you for less than joy? No. I choose you for joy, and that's it, the whole story. Joy is easy to remember. Your to-do list is to be made of joy alone. Center front, no exceptions. Wear a t-shirt that says Joy Alone. There is to be no less than joy for even one child of God.
It isn't for you to muddy the waters. Joy alone is for you. Wear all the colors of joy. Forgo any concession to anything less than joy. Joy heads the list. Joy alone. Experience joy even with your right hand tied behind your back. Zippity Doo Dah. Hallelujah. I assign you joy on earth. Joy and joy alone.
Sainthood is to be joy. Nothing whatsoever is be less than joy to the hilt. Your freedom is to shine joy. You are not on Earth to signify less.
Let whatever you engage in be outright joy. Allow all joy to precede you. You are to drink of joy alone. There is within you a bubbling stream of joy. Drink to your heart's content. Let thy name be joy unending. Joy is foremost and unrestricted. There are no boundaries to the joy that is to beam within you. Hut. Hut. Giddyap to joy, little dogie. Surround yourself with joy. Hie to joy. Joy is to radiate from you. Joy alone. For sure you are not destined for moil and trouble. There is no merit to less than joy. Less than joy is worth nothing at all. There will be no miserliness when it comes to joy. Abundance alone. Once and for all, joy pure and clear and hearty to all. No one is to mince joy. Strew joy abundantly. No faking joy. Hear Me. True joy is the Commandment I give to all on Earth. Make no bones about this. There are no exceptions, not one. Joy is the ground-breaker. Joy to all is foremost.
Your lesson is to learn joy no matter what. The more joy you give, the more joy there is. Fill the rafters with joy, joy unabashed. Your life is to be decorated with joy. Happy hearts are to abound. Ring the bells of joy lightly, and ring them clearly. Joy is now the way of the world. Is joy second to the Commandment to Love All? Which comes first? Joy or love, love or joy? There is no first or last.
—
Adama of Telos ~ You Are Ready for This Beautiful Transformation
Channeled by Genoveva Coyle
I am here to remind you of Lemuria and to activate your Lemurian seed pockets of light. 
Greetings dearest ones! I AM Adama of Telos, I am your brother, your friend, I am your ally and family always.
I am here today to bring you my love and my peaceful essence, to commune with you, to attune with you, and to remind you of the times of the old Lemuria. Yes, of those glorious times when you were clearly conscious of your origin and the source of your being. And I must remind you that then you were fully conscious of your infinite powers, your wisdom and your knowing.
I want to activate in thee these pockets of light, these Lemurian seeds that you have had dormant in your DNA, waiting to be reignited for these times of intense need when you would have the knowledge contained within them available to be used for the highest and the greatest good of all, for the upliftment and benefit all of humanity.
You are ready for this process. And yes, I am talking to all of you reading this message, for whether or not you had prepared yourselves conscientiously to be aware of this beautiful transformation, it really doesn't matter, because you have been readying yourselves stalwartly and diligently for years and decades.
And what do I mean by this? Well when you are saying that you have worked on core issues, or on integrating and loving back the darkest parts of thee, we are saying that you have worked on fortifying and growing your abilities to be compassionate and kind. We are saying that you have refined and truly anchored into your physical vessels, into your human selves, your capabilities to love unconditionally and to accept everyone exactly where they are on their journey, and that, of course, includes your entire self.
Why else would you believe that you would have some shadow and darkness to go through? Why would a perfect and whole being born from the Mother's womb and beauty be flawed and shoddy?
Yes, these parts of thee are lessons to be learned. Yes, these are challenges that you have to overcome, hopefully with joy and laughter. Mostly, however, the gift of any dark portion of self that you welcome and love back into yourselves, at the end of this traveling through the darkness of the self, brings with it great wisdom, profound humility, and deep compassion for yourselves, and for the ones facing similar or slightly different facets of the same issues that you've had to overcome in this lifetime or in previous lifetimes.
You can now truly connect heart to heart and relate with the pain and the suffering of others, eliminating any speck of judgment and superiority. You, as the teachers, or the healers, or the advisers for the ones coming to you, have enough wisdom and faith to point to the way of light, for you have traveled it yourselves.
There are no more fears of the unseen or the unknown, for you have traveled it all and mastered it successfully. And you can stand up as proof and as the holder of hope and certitude that others, the entire collective, can do it as well.
No one wants a librarian or teacher who has gained all the advice and knowledge they have accumulated to impart to others from reading books or sacred texts in the comfort of their homes, while having no life skills of their own and, for the most part, having no ability to relate and truly feel and empathize with the ones that are depressed and hurt.
But you can! And you do! Approach them with gentleness and patience dear hearts, just as we in the higher realms do with you. You do not have to spend a lot of time and offer a multitude of words, you do not have to lecture or patronize them. There is no need for lots of talking, or for you to use forceful energy to make your point or to convince them to change and redirect their course. Allow others to make their mistakes and know that their guardians and higher selves are monitoring their progress and their paths.
You can intervene at times when guided and asked to do so. Speak through your hearts and intend to convey your words with love and sweetness, real loving kindness. You do not have to offer all that you know, but only that which you know that the recipient is ready to receive in this moment.
Bring any comment and corrective suggestion only to the point where it can shift the recipient into a new way of thinking, therefore stimulating their own growing process. This is the way you allow everyone to find their own paths, and then encourage them to follow their unique inner light.
Meanwhile, focus on your own continuing inner growth, and strive to be more of the Love and the Light of the Mother/Father/ God that was planted within you. Of course, you must do this in your unique, individualized and beautiful way, bringing your own soul signature into this world, radiating love, acceptance, kindness, joy, and blessings everywhere you go as the brilliant suns that you are.
May the Lemurian love, light, and peace enfold you, bringing you serenity and joy! Stay with my love, stay with my deep peace! Farewell.
By Permission. ©2018 Council of Love, Inc.
https://youtu.be/mXm5RKASj5c    Tomato plant spontaneously combusts
http://www.spirulinaacademy.com/grow-your-own-spirulina/
Algae Research Supply: Spirulina Farming Kit
https://www.kickstarter.com/projects/spirulinasystems/food-of-the-future-home-grown-spirulina-superfood/community
https://www.livespira.com/2016/02/05/spira-complete-meal-supplement-can-grow-home/
http://www.algaeindustrymagazine.com/growing-spirulina-at-home/
http://www.spirulinaacademy.com/grow-your-own-spirulina/
http://www.diva-portal.org/smash/get/diva2:802007/FULLTEXT01.pdf    51 spirulina systems on urine
http://earthrise.com/spirulina/safety-of-earthrise-spirulina/
https://www.treehugger.com/green-food/thai-startup-growing-spirulina-bangkok-rooftop-garden.html
https://www.ksl.com/?sid=46377155&nid=148&title=the-church-of-jesus-christ-of-latter-day-saints-discourages-use-of-mormons-in-new-name-guidelines
https://www.ksl.com/?sid=46377046&nid=1017&title=have-you-seen-this-robot-can-find-waldo-faster-than-you
https://www.ksl.com/?sid=46376655&nid=148&title=families-weigh-in-as-lawmakers-revisit-gender-change-bill
https://www.ksl.com/?sid=46376999&nid=148&title=3-kidnapped-utah-teen-and-demanded-ransom-from-parents-police-say
West Valley police spokeswoman Roxeanne Vainuku said the boy was taken from the area of 3500 S. Redwood. She said the Utah County Major Crimes Task Force was working on an unrelated investigation when they learned about the kidnapping. That's when both West Valley police and the FBI became involved in the case.
Using, in part, surveillance video from businesses in the area of the kidnapping, detectives were able to track down the teenager and the kidnappers, Vainuku said.
"During the investigation, the location of the victim and captors was found by law enforcement. Law enforcement officers were able to safely and quickly take three captors into custody while rescuing the victim," the reports state.
Officers surrounded a Motel 6, 315 W. 3300 South, and arrested one of the men when he left the room to go to his car, Vainuku said. Inside the vehicle investigators found a gun and a "large knife."
https://lovehaswon.org/solar-eclipse-update-the-degree-of-christ-consciousness/
https://lovehaswon.org/earth-space-weather-biggest-quake-in-alaska-wildfires-and-more/    08/12/18
https://www.ksl.com/?sid=46376770&nid=157&title=jury-deliberations-under-way-in-fraud-trial-of-paul-manafort
https://www.ksl.com/?sid=46375353&nid=1268&title=6-reasons-engineered-hardwood-could-be-best-for-utah-homes
–
https://www.washingtontimes.com/news/2018/aug/16/donald-trump-declares-fake-news-an-opposition-part/
President Trump slammed The Boston Globe Thursday for coordinating a nationwide protest with more than 300 other outlets, saying it's "in collusion with other papers on free press. Prove it!"
The Boston Globe, which was sold to the the Failing New York Times for 1.3 BILLION DOLLARS (plus 800 million dollars in losses & investment), or 2.1 BILLION DOLLARS, was then sold by the Times for 1 DOLLAR. Now the Globe is in COLLUSION with other papers on free press. PROVE IT!
— Donald J. Trump (@realDonaldTrump) August 16, 2018
SEE ALSO: Solidarity in the trench
At a Cabinet meeting Thursday, Mr. Trump heard briefings from several advisers and then told journalists in the room, "If you'd like, you can stay. If you'd like, you can leave … freedom of the press."
Earlier in the morning, Mr. Trump declared "fake news media" to be the opposition party and bad for America on Thursday, as hundreds of newspapers protested the president's constant media criticism.
THE FAKE NEWS MEDIA IS THE OPPOSITION PARTY. It is very bad for our Great Country….BUT WE ARE WINNING!
— Donald J. Trump (@realDonaldTrump) August 16, 2018
–
https://www.businessinsider.com/most-generous-philanthropists-america-bill-gates-2018-8#23-tie-agnes-gund-3
China will send a rover to the far side of the Moon in December
http://www.foxnews.com/us/2018/08/16/fire-tornado-spawned-by-californias-deadly-carr-fire-seen-in-video.html
A fire tornado was caught on camera on July 26 in Redding, California as the Carr Fire entered the city.
https://libertyunyielding.com/2018/08/16/john-brennan-calls-revoked-security-clearance-an-attack-on-free-speech-hows-he-figure/
https://www.infowars.com/alex-jones-its-a-blatant-lie-im-calling-for-violence-its-a-hoax/
https://www.infowars.com/censored-emergency-report-alex-jones-vindicated-after-massive-institutional-pedophile-ring-busted/
https://www.infowars.com/trump-pays-tribute-to-aretha-franklin-voice-was-gift-from-god/

https://www.infowars.com/facebook-says-it-was-too-slow-to-fight-hate-speech-in-myanmar/
https://www.infowars.com/isis-member-who-applied-for-refugee-status-has-been-arrested-on-murder-charges-in-california/
https://www.infowars.com/from-menace-to-assets-soros-now-buying-social-media-shares/
https://www.infowars.com/poll-donald-trumps-black-approval-rating-almost-double-that-of-last-year/
https://www.infowars.com/armed-robbers-flee-after-pharmacist-pulls-gun/
https://www.wweek.com/news/courts/2018/08/15/portland-police-chief-says-protesters-went-off-to-whine-and-complain-last-week-because-officers-kicked-your-butt/
http://milnenews.com/2018/08/16/john-brennan-was-the-one-running-the-spy-ring-on-donald-trump/
https://conservativefiringline.com/another-gunplay-tragedy-time-for-firearms-safety-training-in-schools/
https://www.weaselzippers.us/394086-pentagon-analyst-had-security-clearance-stripped-by-obama-admin-after-he-questioned-contracts-with-man-fbi-had-spying-on-trump-campaign/
https://www.lifesitenews.com/news/chelsea-clinton-roe-v.-wade-freed-women-to-add-3.5-trillion-to-u.s.-economy
https://www.cnbc.com/2018/08/15/trump-to-expand-buy-american-rules-to-infrastructure-projects.html
—
https://www.rt.com/usa/436065-democrats-forget-brennan-spied/
After clearance pull, Democrats rush to back Brennan – who spied on them
—–
https://www.thecipherbrief.com/column/the-homeland/the-russian-threat-youre-not-hearing-about
The Russian Threat You're Not Hearing About
—–
https://www.thecipherbrief.com/column/fine-print/space-force-help-wanted
https://steadfastandloyal.com/politics/secret-service-confirms-they-are-investigating-antifa-over-threats/
https://appleinsider.com/articles/18/08/16/australian-teenager-hacked-apples-corporate-network-accessed-data-and-user-accounts
—
https://www.breitbart.com/big-government/2018/08/15/anationbuiltontariffs/
Carney: Trump is Right, 'Our Country Was Built on Tariffs'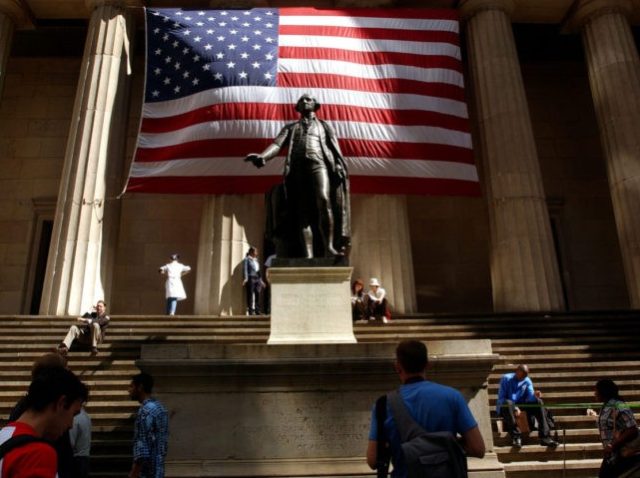 —–
https://www.libertynation.com/female-students-arent-oppressed-enough/
—–
https://www.libertynation.com/socialist-binge-ocasio-cortez-wants-to-spend-42t/
—
https://www.libertynation.com/illegal-immigrant-weekly-crime-report/
—
https://thenationalsentinel.com/2018/08/16/media-hypocrites-and-metoo-cowards-are-giving-keith-ellison-a-pass-over-his-sex-abuse-allegations/
Media hypocrites and #MeToo cowards are giving Keith Ellison a PASS over HIS sex abuse allegations
—
https://gizmodo.com/heres-the-letter-1-400-google-workers-sent-leadership-i-1828393599
—
https://www.westernjournal.com/ct/clinton-staffers-omarosa-horrible/
Clinton WH Staffers Got Stuck With Omarosa Too, and Their Stories Are Horrible
–
https://amgreatness.com/2018/08/16/america-and-the-risk-of-pearl-harbor-2-0/
—
Kryon ~ About Predictions
Posted by spiritlibrary
By Lee Carroll
To help the reader, this channelling has been revisited [by Lee and Kryon] to provide even clearer understanding. Sometime information is even added or condensed. Often what happens live has implied energy within it, which carries a kind of communication that the printed page does not. So enjoy this enhanced message given in Nanaimo.
Greetings, dear ones, I am Kryon of Magnetic Service. The threshold that my partner just passed [Lee went into channel] is one you may feel. It's the same voice, but the energy, for those who can feel it, is vastly different. This threshold opens a door. It is a door in what you have called "the field", where there is no time, no space and not an actual "place". It just is. It's here with every single one of you, and that is where I am as well.
Some say, "The field is the other side of the veil." Some say, "The field is a magic place where your soul can go and relax for a little while before it comes back." Some say, "It's God." All of these descriptions are correct, because in this hero's journey that my partner has described today, each of you has that place in the field. So through this door that has been opened with intent, and through something that is happening in this room, a togetherness, a confluence of energy begins. It is something that can be measured – a coherence of thought and heart is starting to meld together where it's safe. It's safe for a few minutes here. This won't last long, this message. But it's a safe place to be.
Some of you have constructed a box around your belief that says, "Bring on the scientists. Get on with this!" [Lee is in a science conference] I know who you are, dear one, as you sit impatiently through this spiritual portion. Then I tell you again that there is just as much love for you as any other Human on this planet. There are as many angelic, if you want to call them that, beautiful soul energies around you as anyone. It doesn't matter how you receive this message, or even if you wanted it. Spirit respects the fact that you have the free choice to examine these things the way you want to. Some of you will say, "Well, I really don't want to go into the full esoteric at the moment." Dear one, you don't have to. But let me ask you this: What if the things I say next start to ring true? What if they are filled with logic? What would it hurt to open your box of belief for just a moment and listen and weigh and examine? Get ready, because you're going to need it, for what I am about to tell you I also told about 300 people earlier in the week [an earlier group meeting].
A few days ago, there was a handshake and that handshake was with the President of the United States and the leader of North Korea. This handshake was something that was far from expected a few months ago. In fact, it's beyond all odds – all odds – that this would ever take place! I want to tell you about this, because you are going to start to understand the mechanics of prediction. The reason? I told you years ago about the potential of the handshake.
"I am a channeller," my partner says. "I channel Kryon," my partner says. But what my partner has really learned to do is to put himself away and dip into the field with purity. This allows him to see differently and contact that who is Kryon, a friend in the field, and then to report to you what's perceived there. Predictions are not magic. Predictions are not future fortune-telling. You can't do that, dear ones; no one can do that. The reason? Because Human nature has free choice. Free choice creates trillions of free decisions daily. There is no "known" future. But there are a vast number of strong potentials based on what free choice is doing at the moment.
I want to take you back to March 2012 in Dallas, Texas. The channellings that I refer to now are documented, printed, available, and ready for you to read and find. [on this very web page] My partner documents them all and places them on his website. Some of you already know that I spoke about two strong potentials in that channeling, which would now seem to be predictions (since they happened). But they weren't. These things were potentials based upon that which was already happening in the field.
The first item: I told you that you would have a new pope soon. Thirteen months later, the planet received one. We told you that new pope would be a wild card in that he would come with unexpected energies. The old pope didn't even die, if you noticed. In fact, he's still with you! Instead, something happened that was beyond expectation, and you heard it from a chair just like the one I'm in now. That's not predicting, dear ones, because that was in the field. It was already something in progress with a potential. Did you hear that? In progress with a potential.
The second thing I told you about was this: There's a 50% chance that the new leader of North Korea, the son, would not follow in the footsteps of his father. I told you there was a 50% chance of this. Then I started itemizing the reasoning why this might make sense, especially to the Korean leader. I then told you it might take a long time if it manifested at all. I told you the problems would be within the old advisors for his father's family. He had to tread slowly and lightly to do something against all odds. This will all come out someday because of the handshake.
Here was the potential or the prediction of what might happen: Those who had the machine guns in the DM zone would drop them, because this North Korean leader would unify the two Koreas. There would be no nuclear weapons in his land and there would be the beginning of abundance for his people. His people and the world would then give him something he had always wanted and was imbued with from birth – the desire for accolades and more accolades. Like his father before him, he was the premier egotist, and this would be the unexpected way to create a world at his feet. That's what I said. Then I said, "Watch for it, but don't be anxious." I talked about that in 2013, and five more times since then. In August 2017, I itemized my advice for him, point by point. The advice that I gave followed the potentials that were there and those were the very points in the handshake this week in June of 2018.
Now, you tell me what happened. "Kryon, you're going to be famous because you predicted these things!" Dear ones, all I did was look into a field that is being shown to you today [by the scientists at the conference]. And all I did was to show you the potentials that were already there. In other words, he was thinking about these things and talking to others behind the scenes about them. No matter what his advisors told him right up to the brink of sending his missiles, he was always thinking that there might be another way that would gain him ultimate fame. Dear ones, this has been in progress since his father died! Therefore, it was in the field, but not a given, dear ones – a potential.
Next, I want to show you the bias of humanity at this time, something I have spoken of many times. This potential of the handshake is amazing, and it has started to be manifested. What should the reaction be to something that deflects the potential of war, or saves thousands lives? Instead of joy or amazement or celebration, Humans go for the reverse: It can't happen. It's a trick. It's a bad deal.
I want you to start reading the reactions of the press. I want you to read the reactions even from the South Koreans. They said, "Well, we know North Koreans, and that's never going to happen. We know who they are, and we know their nature. Because in the past, they never performed what they said they would. So it's a joke." That is a quote from a South Korean. "It's a joke."
What happened to this comment? "Isn't this a beautiful potential? Look at this amazing thing – against all odds!" Now, your free press, the reporting segment of our culture, has decided not only to report it, but to let you know it's probably not going to happen! They say: "Nay. Maybe yes, maybe no. We'll see. We expect the worse." And this continues and continues, and all it shows you is the monstrous bias of the dark side that wants to pull anything good back to what the past gave to you.
In Joseph Campbell's Hero's Journey, the hero always believes that they will move toward the goal. They are not steeped in the past, nor are they invested in dark things. Humanity has crossed the threshold into the unknown when it passed 2012, but carries with it the burden of an old, dark Human nature. What would the heroic old soul say about what is taking place? "Let them all spin the dark all they want to, but we got to see something against all odds and it was in the field – in the field! Send them light so they may very well do what the handshake was all about."
Dear ones, it is not naive to expect good things in the future, if you are actively sending light there and shaping a reality that you can actually visualize.
Let me tell you what else is in the field. Two things: These are going to be things that exist now in the field and they are upcoming potentials. The reason I give you these potentials is so if they happen, just like the handshake, you might believe a little more in this process.
There will come a time when Big Pharma will fall over because of a growing higher consciousness of the public. [Applause in the audience] There is a consciousness growing here that begins to have a new respect for each other, so that abuse of women will no longer be tolerated. Things that never happened before will begin happening, like bishops and cardinals resigning. [All 34 bishops in the Catholic Church resigned May 2018 after the new wild card pope called them on their reaction to child abuse for years by their colleagues.] All the things my partner brought today [in the seminar] are actually happening now. Why should some of these drug companies fail? Because there will be a strong reaction from your general public when they realize there are companies that have policies that would keep a Human sick or let him die for money. [Applause in the audience] It would be unconscionable, and the potential grows stronger daily that it's going to happen. The trigger? It's coming. When it does, that industry will be in trouble. Not all pharma is this way, dear ones – understand this – but the ones who are will fall.
I want you to watch Iran. It's not like the isolation of North Korea. It's hooked to a major belief system and to Middle Eastern history. It's hooked to a major person with control, and it is tied into the grand problem of the Middle East and especially Israel. Things will start to change. Watch this. It's in the field. It's being discussed and there are "wild cards" coming.
Let me close with this: I'm going to give you the same concept that I gave those few on their way to the beautiful garden a few days ago [channelling on the way to Butchart Gardens in Vancouver Island]. There are things in your field for you that will save your life unless you look back and say, "Impossible!" Some of you have an old habit where you look at your life and say, "Well, for others, but not for me." Sometimes you pull on your old logic and further say, "Well, it's never happened before, so why should it happen now?" Dear ones, that exactly reflects the earlier teaching of the day. Don't let the past predict your future. If you do, then you are actually creating your own demise.
What is in the field for you? What is it you can see and imagine? Have you heard this question from the scientists this week – not a channeller, but the scientists? Did you hear that the visualization of your health from your consciousness goes inside and is seen by your own cellular structure? Does this science sound like Kryon? Did you hear that the field is there to push it forward? Do you believe in homeopathy? Do you see how it works? For example, you have a tincture that is too small to be recognized by any part of the body as a chemical change, yet the body sees the signal from the tincture and corrects the issue! Dear one, homeopathy is not something unknown on the planet. It's everywhere! So understand this: The principles of homeopathy are NOT homeopathic principles. They are Universal principles of the field.
So, how about consciousness homeopathy? What's the difference between putting a tincture together to create a signal for healing and life extension or putting strong consciousness together that does the same? This is here and already has been proven. It's just means changing the mechanics a little. With the new energy that I have told you is here, and the amount of love that is pouring to you that is greater than ever before because of what you're doing, old soul, this is doable for you. More than doable. It awaits manifestation.
What did you come here for? Perhaps there are issues – I know who's here. Perhaps there are issues that you have been working on a long time? Did you know that in the field, for you, they are already corrected and solved? Did you know that some of the situations you're in, which seem untenable, are solved? The "Woe is me, what am I going to do?" is being heard, dear ones, and is correctable. It's such an elegant solution if you want it. It assigns consciousness the role of a homeopathic remedy, like property. Premise: If you expect it, see it, and claim it, it's real. If you cognize it, it belongs to you. It's there. It has your name on it. But nothing is going to happen unless you rise above the fray of an old consciousness that says, "It can't be." Yes, it can!
With this particular group of old souls, dear ones, I tell you you're here for one reason: You're here to hear the science of consciousness. Every single process and every single chart and every single word you're going to hear supports what I just said to you. Don't even begin to separate the spiritual from the scientific. Your studies into the science of the way things work, are the studies of God, who designed it and made it work. Use your consciousness to go to places you haven't been before, whether you like channeling or not. Understand that there is room for the love of God and science as well. So we say for this weekend, until you hear from me tomorrow evening, "Let the science begin!" [Let the conference continue]
And so it is.
KRYON
—
https://lovehaswon.org/the-heart-of-the-triple-eclipse-portal-is-now-behind-us-part-2/
The Heart of the Triple Eclipse Portal is Now Behind Us, Part 2
By Carol Anne Ciocco
TRIPLE SUPER NEW MOON & TRIPLE ECLIPSE PORTAL CLOSE ON THE SAME DAY: PART 2
With the August 11 Super New Moon Eclipse, two triple lunar portals closed at the same time: 
(1) The Triple Super New Moon Portal (read Part 1)
(2) The Triple Eclipse Portal 
These movements of energy show cycles within cycles and a beautifully choreographed overture of overlapping energetic transformation gateways. With this post we will look at the Triple Eclipse Portal.
———————–
The August 11th Partial Solar Eclipse was the last of 3 eclipses spanning July and August 2018. The others occurred on July 12 (which was a Partial Solar Eclipse and Super New Moon) and July 27 (which was a Total Lunar Eclipse full moon)
———————–
THE ECLIPSE PARENTHESES
 
Eclipses come in pairs – unless they are a triplicity as this portal was. Each eclipse set is like a set of parentheses. A Triple Eclipse Portal is especially powerful in this regard. The energy arc goes something like this:
 
(1) The first eclipse is the opening parenthesis – THE WORD GOES FORTH. (July 12)
 
(2) The middle eclipse is the heart, between the two brackets – THE BEATING HEART RHYTHM PULSES OUTWARD (July 27)
 
(3) The last eclipse is the closing parenthesis – THE WORD DESCENDS (Aug 11)
 
So the question is: What did the tri-eclipse entity have to say?
 
What are the parting words of the eclipse portal of the Summer 2018 for you?
 
———————–
MARS & PLUTO
 
The energies of Mars and Pluto characterized the Heart of the Triple Eclipse Portal.
 
(1) The solar eclipse that opened the 3-eclipse arc had a remarkable connection with Pluto; and
 
(2) Mars – closer right now than it has been since 2003 (and 60,000 years before that!) – was deeply present at the CORE of the entire summer: the July 27 Total Lunar Eclipse.
 
Mars and Pluto are associated with the lower chakras, ie our lower nature. Specifically the unintegrated dark within us, and the desire for war. Of course these energies can and ARE used on higher levels.
 
Combined with the 3 Dark/Super moons within this portal, however, it is very likely we interacted with our dark side or some sort of unintegrated shadow aspect somewhere in life. We saw the drama played out on the world stage in stark detail in the swirl of these energies when they are used UNCONSCIOUSLY.
 
When used consciously, which I'm sure many many of you reading this did, it was about learning to manage our energy, thinking up a new plan of inspired action, aligning our real-world goals with our spiritual nature, and channeling anger/war into assertiveness/ harmony.
 
Pluto's presence was especially poignant here as it opened the portal and set the tone. Pluto at its highest level is about EVOLUTION, spiritual evolution. It's the process of caterpillar to butterfly. You may be in the middle of such a process right now.
 
We are still in the midst of both Mercury and Mars Retrograde right now (until August 19 and August 27 respectively) so things will make more sense at that time.
 
In the meantime we can keep it simple: what do you feel excited, joyful and happy about right now that most likely you weren't conscious of one month ago?
What makes your heart sing, and fires you up for the future? It can be a seemingly small theme. Pull the thread. Think of ONE THING (or more if the energy is flowing for you). This is your gift from the portal. And who needs more than that? 
🙂
 
———————–
LEO & AQUARIUS
 
Free yourself from the limitations others have placed on you.
Two of the three eclipses in the portal were along the Leo Aquarius axis in the zodiac. The July 27 Total Lunar Eclipse Full Moon activated a trajectory of futuristic possibilities which will unfurl themselves over the next two years (and 18 years ultimately).
 
You may have had a flash of the future, as you want it to be, or as you see it coming and DON'T want it to be. Or maybe you received an idea for a change/changes you would like to make. Put a pin in that. Again, when the retrogrades end at the end of August we will have much more clarity.
 
Leo is associated with the self, the shining self. Aquarius is the sign of the group and your place as an equal member, in a circle of democracy. Both are interested in the ways that we each are UNIQUE.
 
Importantly, Aquarius needs to be free and will NOT be fettered. It's time to unshackle yourself from the limitations and expectations others have placed on you. Life is short. Do your own thing! Make a commitment to this now. Set your intention to be YOU, no matter what.
 
———————–
MAKING CONNECTIONS
 
Hey, maybe you have a vague recollection of this but probably not: remember how last August there was oh I don't know some sort of like major big deal eclipse over the United States?
 
There may have been like media hype for weeks as well as millions of posts by astrologers like me flooding your newsfeed and inbox. Remember that?
 
Remember when you wore those funny glasses and stared up at the sky for a few hours or minutes and ooh'ed and ahh'd?
 
Yep THAT happened – one year ago – on August 21, 2017. We called it THE GREAT AMERICAN ECLIPSE. It was a totally powerful totally spectacular totally solar eclipse!
 
At this anniversary, I am thinking about how that eclipse affected the United States because its pathway cut the country in half – from coast to coast, Oregon to South Carolina.
 
Total Solar Eclipses bring big change to the countries they visit. Those of us living here are swept up in that change as it continues to unfold – literally for the 18 years going forward. It's pretty HOT in its expression.
 
So anyway, heads up — there is another GREAT AMERICAN TOTAL SOLAR ECLIPSE coming to the United States – in2024. These two powerful eclipses are 7 years apart.
The 2024 eclipse cuts a path across the entire US also but not the same path: it makes an X when combined with the 2017 eclipse. X MARKS THE SPOT.
 
But wait there's more! There are actually THREE United States Eclipses spanning the first half of the 21st century – the third one occurring in 2045. This is quite telling.
 
The massive change that the United States and her citizens are embroiled in now will continue to unfold apace during the 28-year arc of the decade-spanning USA TRIPLE ECLIPSE PORTAL. By 2024 things will be very different here. And by 2045, it will be a completely new ball game.
 
———————–
 
SPAN OF THE PORTAL
A Look Ahead: here are the dates of the Summer of 2018 Triple Eclipse Portal as I conceive of it. Notice the TRIPLICITIES. 3x3x3. Three is a very sacred number. The power of the Trinity wove a thread through the entire fabric of this transformative experience.
 
PRE-PORTAL
(1) June 13 – Super New Moon (1)
(2) June 21 – Tropic of Cancer Solstice
(3) June 26-28 – Mars Rx/Full Moon
 
HEART OF PORTAL – 3 ECLIPSES
(1) July 12 – Super New Moon (2)
(2) July 27 – TOTAL LUNAR ECLIPSE (CORE)
(3) Aug 11 – Super New Moon (3)
<we are here>
POST PORTAL
(1) Aug 19-27 – Merc+Mars Direct/Full Moon
(2) Sept 6-9 – New Moon
(3) Sept 18-21 – Equinox/Harvest Moon
 
OCTOBER 6 – full integration of the Portal
And a new project begins! (Venus+MercRx)
Lasting through the December Solstice
 
NOVEMBER will be full of magic!
Take care! 
Carol Anne Ciocco
To learn more about the richly layered Triple Eclipse Portal, click here https://bit.ly/2ynv07D and view the album I've created. Click on each pic for lots of info, and bookmark the link so you can check back in as the portal continues to unfold.
Note: the above links go to my Facebook page. To read the info via PDF files, go to the Dropbox folder here: https://bit.ly/2LE2e89 
Note: I'm in the process of moving away from Facebook as my primary platform. In the meantime, if you have an account and want to follow along, go ahead and like my page here: https://bit.ly/2gRnozb
If you're not on Facebook, you can read my posts on the Eclipses in PDF format from a Dropbox file, click herehttps://bit.ly/2LE2e89. Or you can click on the button above
~~~~~~~~~
Share Our Messages with Love and Gratitude
LOVE US @ MeWe mewe.com/join/lovehaswon
—
https://inteldinarchronicles.blogspot.com/2018/08/q-confirms-alliance-plane-operation-by.html
https://lovehaswon.org/the-shamanic-view-of-mental-illness/
https://lovehaswon.org/lovehaswon-special-message-the-31st-anniversary-of-the-harmonic-convergence-the-grand-shift/     We are approaching the 31st anniversary of the Harmonic Convergence, which took place on August 16-17th, 1987.
http://www.bbc.com/capital/story/20180813-will-we-ever-have-trillionaires
—
http://www.whatdoesitmean.com/index2629.htm
August 12, 2018
Most Powerful Special Counsel In America Sweeps Into Arkansas To Remove All Hillary Clinton Evidence And Move It To Washington
By: Sorcha Faal, and as reported to her Western Subscribers
A chilling new Foreign Intelligence Service (SVR) report circulating in the Kremlin today says this past week saw the United States Department of Justice (DoJ) twice send its "Doomsday Plane" to Little Rock, Arkansas, where an FBI investigation into Hillary Clinton has been ongoing—and whose top officials on this flight were the mysterious and powerful US Special Counsel John Huber and his former University of Utah law professor, and former US Federal Judge, Paul Cassell—both of whom oversaw the placing onto this plane massive amounts of file boxes, after which they were flown back to Washington D.C..  [Note: Some words and/or phrases appearing in quotes in this report are English language approximations of Russian words/phrases having no exact counterpart.]
According to this report, one of the foreign legal jurisdictions of the SVR is the continuous monitoring of the United States Continuity of Government Plan that would activate should nuclear war break out between the US and the Russian Federation—and which, as all US Presidents had done before him, President Obama signed numerous secret directives to update—one of which, in November, 2014, authorized the purchasing from American Airlines by the US military contracting company L-3 Communications Advanced Aviation LLC of a Boeing 757-200 aircraft—which L-3 Communications outfitted with electromagnetic pulse protections (EMP) thus earning its SVR designation as being a "Doomsday Plane" to be used during a nuclear conflict—and that, in March, 2015, was transferred to the ownership of the US Department of Justice and given the designation tail number of N119NA.
N119NA US Department of Justice Boeing 757-223(WL) @ Boise Air Terminal (BOI / KBOI) © Colin Moeser
With the SVR maintaining continuous satellite and electronic surveillance of all of the "Doomsday Planes" the United States would use in time of nuclear war to protect their most senior government officials and critical documents, this report details, it was noted by SVR analysts that the US Department of Justice used their "Doomsday Plane" to make two unexplained round trips from Washington D.C. to Little Rock,Arkansas this past week—with even many American citizens noting the mystery of these trips, such as John Basham, the Mayor of Reno-Parker County, Texas, who, after returning home from a visit to Little Rock sent out a Tweet message stating: "Yesterday 8/8/18 The @TheJusticeDept had a Boeing 757-223 tail number N119NA in Little Rock, AR. A local radio station reported #DOJ employees were loading boxes of documents into the plane. Important to note @ClintonFdn located there… Thoughts?".
The "thoughts" of SVR analysts as to what this "Doomsday Plane" was actually doing in Little Rock, this report explains, became more crystallized when they confirmed that the Department of Justice officials accompanying these flights were US Attorney John Huber, and former US Federal Judge Paul Cassell—both of whom are central investigators into what is known as the Uranium One Scandal that was centered in their State of Utah and alleges Hillary Clinton illegally traded to Russia up to 20% of America's uranium stocks in exchange for her receiving up to $145 million—and whose truth of was verified this past February (2018) by FBI informant Douglas Campbell who told three US congressional committees in a written statement that Moscow routed millions of dollars to America with the expectation it would be used to benefit Bill Clinton 's charitable efforts while Secretary of State Hillary Clinton quarterbacked a "reset" in US-Russian relations—that in Russia has long been considered as "normal business" when dealing with the Americans, but in the US is considered as a bribery crime.
Little known to the American people about Hillary Clinton and her Uranium One Scandal, this report explains, is that during the 2016 US presidential election, it was under intense investigation by FBI field offices in New York, Los Angeles, Washington, D.C., and Little Rock—but when criminal evidence committed by Hillary Clinton was presented by the FBI before top Justice Department officials, they were met with "stern and icy stares" and had their evidence outright dismissed—with one of the top level FBI officials participating in this meeting stating: "that was one of the weirdest meetings I've ever been to".
Immediately after the Justice Department shot down the FBI's criminal evidence against Hillary Clinton, this report notes, FBI Director James Comey then appointed Diane Upchurch to be the FBI's agent-in-charge of Little Rock—and with Upchurch being the lieutenant of now disgraced former FBI Deputy Director Andrew McCabe, should have ended this investigation forever.
FBI Agent-In-Charge of Little Rock Field Office Diane Upchurch (above) appointed by FBI Director James Comey to end all Hillary Clinton investigations
Most unfortunately for Hillary Clinton, though, this report continues, Donald Trump won the US presidency instead of her—and who ordered a new FBI investigation into Hillary Clinton's crimes to begin—and that Clinton's chief spokesman, Nick Merrill, excoriated the FBI for re-opening the case, calling the probe "disgraceful" and suggesting it was nothing more than a political distraction from President Trump's Russia controversies.
Far from Trump's new investigation into Hillary Clinton being "disgraceful", or a "political distraction", however, this report notes, the Inspector General of the Department of Justice, Michael Horowitz, did, indeed, determine that both the FBI and Justice Department broke the law in their investigation of Clinton during the 2016 US presidential election—with his findings then being referred for criminal prosecution—and whose final decider upon is in the hands of the now deeply feared and all-powerful US Attorney John Huber.
US Attorney John Huber (above) is now the most feared man in America
Most important to know about US Attorney John Huber, this report says, is that he was appointed by Attorney General Jeff Sessions to "investigate the investigations" of the Obama-Clinton Regime—with his specifically being ordered by Sessions to investigate the FBI's surveillance of Carter Page and connections between the Clinton Foundation and Uranium One—with Huber further holding the rare distinction of being the only person President Trump has nominated to have been confirmed to office with a unanimous vote in the US Senate.
To why US Attorney Huber is so feared that even Trump's worst "Deep State" enemies voted to confirm him, this report explains, is due to him having more power then Special Counsel Robert Mueller and Inspector General Horowitz combined—as Mueller can only focus investigation on so-called Russian collusion matters, and Horowitz is unable to bring any charges against anyone he finds violated the law.
Equally important to note about US Attorney Huber, this report says, is that he is the only US Attorney appointed under two administrations (Obama and Trump) working outside of the politically charged and toxic atmosphere of Washington D.C.—and that the importance of was noted by Huber's University of Utah law school professor, and former US Federal Judge Paul Cassell who said: "However this thing comes out, one side or the other will be convinced that the fix was in.  You need to find somebody that has respect from both parties and someone who is outside the ordinary political process".
Former Judge Cassell's support of US Attorney Huber, this report details, must be put into the critical category of things to be noticed as, in 2007, Cassell resigned his lifetime appointment as a US Federal Judge so he could represent a young woman named Virginia Giuffre (nee Virginia Roberts) in her Crime Victims Rights Act (CVRA) case against the United States—as this young woman, as a teenage child, was a sex slave of convicted billionaire pedophile Jeffery Epstein who gave her out to former President Bill Clinton, Prince Andrew and US attorney Alan Dershowitz (to just name a few) to have sex with—with Epstein's infamous "Lolita Express" to his sex slave property in the Caribbean, dubbed "Orgy Island" showing that Hillary Clinton appears 6 times in the flight logs and former President Bill Clintonappears roughly 30 times—but whose conviction for saw Epstein only serving 13 months of his 18 year sentence, of which he was only required to sleep in the prison and was free to do as wished during the daytime—and was a "deal" then US Attorney Alexander Acosta was forced to make by his Washington D.C. superiors—but that now finds Acosta being protected by President Trump, who made him his Secretary of Labor and has him under constant Secret Service protection.
To the sheer terror of all of President Trump's enemies in the "Deep State" viewing this past week US Attorney John Huber and former US Federal Judge Paul Cassell supervising the loading onto the Department of Justice's EMP-protected "Doomsday Plane" an unknowable number of boxes of evidence against Hillary Clinton in Little Rock, and then bringing them back to Washington D.C., this report concludes, can only be matched by that of Trump himself—who is facing a 2018 Midterm Election many believe will result in the Democratic Party retaking control of the US Congress—and whose "master plan", once the Democrats are back in power, has been devised by the leftist-communist Harvard Law School professor Lawrence Lessig—and whose outline is:
1.) Once the Democrats regain control of the US House, an as yet unnamed US Congressperson from New York will resign.
2.) New York State Democratic Party governor Andrew Cuomo will then appoint Hillary Clinton to fill this vacancy.
3.) The Democratic Party controlled US House will elect Hillary Clinton to be the Speaker of the House, thus putting her 3rd in line of presidential succession.
4.) Both President Trump and Vice President Mike Pence will be quickly impeached and thrown from office making Hillary Clinton the 46th President of the United States.
August 12, 2018 © EU and US all rights reserved.  Permission to use this report in its entirety is granted under the condition it is linked back to its original source at WhatDoesItMean.Com. Freebase content licensed under CC-BY and GFDL.
[Note: Many governments and their intelligence services actively campaign against the information found in these reports so as not to alarm their citizens about the many catastrophic Earth changes and events to come, a stance that the Sisters of Sorcha Faal strongly disagree with in believing that it is every human beings right to know the truth.  Due to our missions conflicts with that of those governments, the responses of their 'agents' has been a longstanding misinformation/misdirection campaign designed to discredit us, and others like us, that is exampled in numerous places, including HERE.]
[Note: The WhatDoesItMean.com website was created for and donated to the Sisters of Sorcha Faal in 2003 by a small group of American computer experts led by the late global technology guru Wayne Green (1922-2013) to counter the propaganda being used by the West to promote their illegal 2003 invasion of Iraq.]
[Note: The word Kremlin (fortress inside a city) as used in this report refers to Russian citadels, including in Moscow, having cathedrals wherein female Schema monks (Orthodox nuns) reside, many of whom are devoted to the mission of the Sisters of Sorcha Faal.]
Red Religious Revolutionaries Retaking America Prepare For European Invasion
Red Religious Forces Backing Trump Push "Deep State" Blue Church To Brink Of Total Destruction
American Leftist Fears Of Free Speech Threatens Entire Nation—Let Me Tell You Why
—
—
—
_-
—
—