https://www.freeutahhomesearch.com/cgi-bin/real?pge=newsearch&state=na&qsearch=true&allcities=Draper+%28Ut+Cnty%29%2CHolladay%2CMidvale%2CMillcreek%2CSalt+Lake+City%2CSouth+Jordan%2CSouth+Salt+Lake%2CTaylorsville%2CWest+Jordan&allcounty=Salt+Lake&cityupd=&action=&cord_n=&cord_w=&cord_s=&cord_e=&zoom_lvl=&allzipcodes=&allsubdivs=&price_lo=-1&price_hi=350000&htype=Single_Family&saletype=A&tot_bed_lo=3&tot_bath_lo=2&tot_sqft_lo=1800&year=&garage=0&levels=0&mv1=&mv2=&acres_lo=0&style=&high_school=&jr_school=&ele_school=&sortby=price&property_type=1&area=&zipcode=&mlsno=&altqs=
https://www.zillow.com/foreclosures/buyer/buying-a-bank-owned-property/
A bank-owned or real estate owned (REO) property is one that has reverted to the mortgage lender after the home fails to sell in a foreclosure auction.
Once the bank owns the property, it will handle eviction (if necessary), pay off tax liens and may do some repairs.
REOs are a significant part of the housing market and can be great deals for buyers, but there are some things you need to know before investing in one.
Where to find bank-owned properties (REOs)
There are several ways to find bank-owned properties:
MLS: Most lenders list their REO properties on a Multiple Listing Service (MLS), so any real estate agent can help you identify REO offerings in your area.
Bank websites: Some banks have an entire department set up to sell REOs, and sections of their websites are dedicated to their listings.
Online specialists: Zillow has foreclosure listings for free. You can find foreclosure properties by using search filters on Zillow's search and maps page. Most other online foreclosure listing services charge a fee.
Get an appraisal and inspection
Be aware that REO properties are not automatically bargains. Banks are in business to make money, so they price their homes competitively. Some REOs are discounted because of severe damage or location, while others may not sell for much of a discount at all. Get an independent appraisal to determine a home's true market value.
Additionally, understand that REOs — some of which have been vacant for months or even years — generally are sold "as-is" with no warranties of any sort. Hire a professional to inspect the home before committing to purchase.
Title search
Banks generally clear the title before listing a home — but never assume this is the case. Search public records for liens and outstanding taxes, then hire a title company to run a full, insured title search before closing the deal.
Be smart about money
Get pre-qualified for a loan if you're serious about buying. Even better: Get pre-approved by the lender that owns the property.
Understand that a significantly damaged home may limit your financing options. VA loans, for example, can be more difficult to obtain if the property isn't in move-in condition.
If the property you're considering is in good condition, the fact that it's an REO shouldn't make it more difficult to qualify for a loan. Similarly, an REO property in decent shape should not be subject to a higher mortgage rate.
Do your homework before making any offers. Make certain your offer price is comparable to the recent sale prices of similar homes in the neighborhood. Be sure you add in the costs of renovation.
Patience required
Bidding on an REO isn't quite like making an offer on a privately-owned home, where owners generally respond quickly.
It's typical for an REO offer to be reviewed by several individuals and companies, which means it can take weeks to get a response. Banks must demonstrate to shareholders and investors that they worked hard to get the best price for the property, so it's likely your offer will be met with a counter offer. If the lender isn't willing to negotiate on price, ask for a lower interest rate or a reduction in closing costs.
Even after an agreement is reached, the bank may make its acceptance contingent upon corporate approval within five to 10 days.
Financing
If your credit is good, you may find your bank is willing to loan the full price of the foreclosure — maybe more if extensive repairs are needed. Some lenders require a 10 percent down payment if the foreclosure is going to be used as a rental. You may also find you need to turn to a private lender to finance your REO property purchase.
https://www.zillow.com/homes/for_sale/fsba,fsbo_lt/69225866_zpid/3-_beds/250000-520000_price/997-2075_mp/1000-_size/pricea_sort/40.551678,-111.903656,40.548323,-111.907653_rect/17_zm/1_fr/
11036 S Cadbury Dr,
South Jordan, UT 84095
4 beds
3 baths
3,152 sqft
https://www.zillow.com/homes/fsbo/mmm_pt/12867896_zpid/3-_beds/250000-450000_price/999-1799_mp/1000-_size/pricea_sort/40.688774,-111.815844,40.581562,-111.943731_rect/12_zm/
6283 S 370 E,
Murray, UT 84107
5 beds
2.5 baths
2,037 sqft   
MOTHER-IN LAW APT has it's own separate entrance, kitchen with sink, stove, frig, washer, dryer, laundry area, bar, family room and 3 bedrooms. 3 blocks east of Fashion Place Mall . Close to I-15 and 215. This home is available to rent to own/seller finance, lease with the option to purchase or purchase.
https://www.zillow.com/homes/fsbo/12880419_zpid/3-_beds/250000-450000_price/999-1799_mp/1000-_size/pricea_sort/40.670027,-111.820822,40.562786,-111.948709_rect/12_zm/
7425 S Layne Dr
Midvale, UT 84047
5 beds
 

3 baths

 

2,390 sqft

 FOR SALE

https://www.zillow.com/homes/for_sale/house_type/12867509_zpid/3-_beds/150000-500000_price/600-1999_mp/globalrelevanceex_sort/40.64443,-111.862053,40.631029,-111.878039_rect/15_zm/

6164 S Mount Vernon Dr

Murray, UT 84107
4 beds

 

3 baths

 

2,187 sqft

 FOR SALE

Zestimate®

: $393,946
https://www.zillow.com/homes/for_sale/12846776_zpid/40.611077,-111.928722,40.59767,-111.944708_rect/15_zm/1_fr/%20%3Chttps://www.zillow.com/homes/for_sale/12846776_zpid/40.611077%2c-111.928722%2c40.59767%2c-111.944708_rect/15_zm/1_fr/%3E
8326 S Jerry Way,
West Jordan, UT 84088
4 beds
4 baths
2,118 sqft
$329,000

https://www.zillow.com/homes/fsbo/12891318_zpid/2-_beds/250000-500000_price/1000-2000_mp/1000-_size/pricea_sort/40.609945,-111.926608,40.556298,-111.990552_rect/13_zm/1_fr/
9092 S Excaliber Way,
West Jordan, UT 84088
6 beds
3 baths
3,540 sqft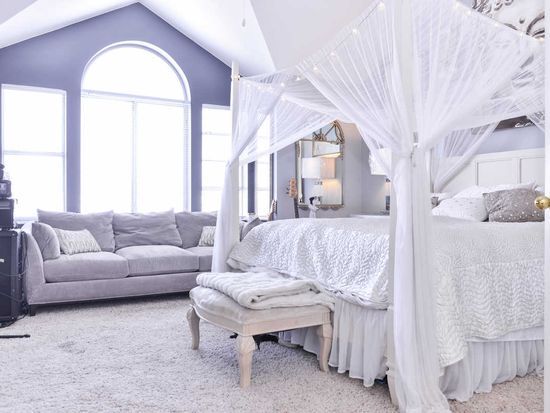 https://app.praedo.com/files/uploads/Uploadslide519fc64f1602d.pdf
EXCLUSIVE BUYER−BROKER AGREEMENT & AGENCY
DISCLOSURE
https://app.praedo.com/files/uploads/Uploadslide519fc600273d2.pdf
UNREPRESENTED BUYER DISCLOSURE
https://app.praedo.com/files/uploads/Uploadslide519fc95d67545.pdf
EXCLUSIVE RIGHT TO SELL LISTING AGREEMENT &
AGENCY DISCLOSURE
https://app.praedo.com/files/uploads/Uploadslide519fc98585861.pdf
FOR SALE BY OWNER COMMISSION AGREEMENT & AGENCY DISCLOSURE
https://app.praedo.com/files/uploads/Assignment56aa876a2d20b.pdf   case study
http://www.propmgmtforms.com/forms/ebooks/nolos-essential-guide-to-buying-your-first-home.pdf         224 pages
https://www.creditkarma.com/calculators/loan
https://www.cmich.edu/fas/fsr/cps/PropertyAcquisition/Documents/Sample-AgreementToPurchaseRealEstate.pdf
–
—
—
_–