https://www.investopedia.com/financial-edge/0810/7-must-have-real-estate-contract-conditions.aspx
7 Must-Have Real Estate Contract Conditions
Amy Fontinelle
March 15, 2017 — 1:52 PM EDT
When you formally make an offer on a home you want to buy; you'll fill out a lot of paperwork specifying the terms of your offer. Aside from the obvious things like the address and purchase price of the property on which you're making an offer, here are some items you should be sure to include in your real estate purchase contract.
1. Finance Terms
If you are like most people and you won't be able to buy the home without obtaining a mortgage, your purchase offer should state that your offer is contingent upon obtaining financing at a specified interest rate. It is beneficial that you research interest rates in advance and try to get pre-approved for a mortgage. Here's why. If you know you can't afford the monthly payment on the house if the interest rate is higher than 6%, don't put 6.5% in your offer. If you do that and you are only able to obtain financing at 6.5%, the seller will get to keep your earnest money deposit when you have to back out of the offer.
If you need to obtain a certain type of loan to complete the deal, such as an FHA or VA loan, you should also specify this in your contract. If you are paying all cash for the property, you should state this as well because it makes your offer more attractive to sellers. Why? If you don't have to get a mortgage, the deal is more likely to go through, and closing is more likely to happen on time. (Learn more in 6 Ways To Come Up With A Down Payment On A Home.)
Read more: 7 Must-Have Real Estate Contract Conditions https://www.investopedia.com/financial-edge/0810/7-must-have-real-estate-contract-conditions.aspx#ixzz5Nn6A6SwU
Follow us: Investopedia on Facebook
2. Seller Assist
If you want the seller to pay part or all of your closing costs, you must ask for it in your offer. The offer should state the closing costs you are requesting as a dollar amount (e.g., $6,000) or as a percentage of the home's purchase price (e.g., 3%).
3. Who Pays Specific Closing Costs
The agreement should specify whether the buyer or seller will pay for each of the common fees associated with the home purchase, such as escrow fees, title search fees, title insurance, notary fees, recording fees, transfer tax and so on. Your real estate agent can advise you as to whether it is the buyer or seller who customarily pays each of these fees in your area.
4. Home Inspection
Unless you are buying a tear-down, you should include a home inspection contingency in your offer. This clause allows you to walk away from the deal if a home inspection reveals significant and/or expensive-to-repair flaws in the structure's condition. For example, if the home inspection reveals that the home needs a new roof at a cost of $15,000, the home inspection contingency would give you the option to walk away from the deal.
5. Fixtures and Appliances
If you want the refrigerator, dishwasher, stove, oven, washing machine or any other fixtures and appliances, do not rely on a verbal agreement with the seller and do not assume anything. Specify in the contract any fixtures and appliances that are to be included in the purchase.
Read more: 7 Must-Have Real Estate Contract Conditions https://www.investopedia.com/financial-edge/0810/7-must-have-real-estate-contract-conditions.aspx#ixzz5Nn6HKSD4
Follow us: Investopedia on Facebook
6. Closing Date
How much time do you need to complete the purchase transaction? Common time frames are 30 days, 45 days and 60 days. Issues that can affect this time frame might include the seller's need to find a new home, the remaining term on your lease if you are currently renting, the amount of time you have to relocate if you are moving from a job, and so on. Occasionally, the buyer or seller might want a closing as short as two weeks, but it's difficult to remove all the contingencies and obtain all the necessary paperwork and funding in such a short period. (Learn more in 10 Hurdles To Closing On A New Home.)
7. Sale of Existing Home
If you are an existing homeowner and you will need the funds from the sale of that home to buy the home you are making an offer on, you should make your purchase offer contingent upon the sale of your current home. You should also provide a reasonable time frame for you to sell your home, such as 30 or 60 days. The seller of the property you're interested in is not going to want to take his property off the market indefinitely while you search for a buyer.
There are many other things that go into a thorough real estate contract, but for the most part, you shouldn't have to worry about them. Real estate agents will commonly use standardized, fill-in-the-blank forms that cover all the bases, including the ones described in this article.
In California, for example, a common form is the California Residential Purchase Agreement and Joint Escrow Instructions document produced by the California Association of Realtors. If you want to familiarize yourself with the details of the purchase agreement form you're likely to use before you write your offer, ask your real estate agent for a sample agreement, or search online for the standard form that is common in your state or locality. (If you are looking for a good deal and have time to wait, a short-sale house may be for you. To learn more, read: Purchasing A Short-Sale Property.)
The Bottom Line
Even though these forms are common and standardized and a good real estate agent would not let you leave anything important out of your contract, it is still a good idea to educate yourself about the key components of a real estate purchase agreement.
Read more: 7 Must-Have Real Estate Contract Conditions https://www.investopedia.com/financial-edge/0810/7-must-have-real-estate-contract-conditions.aspx#ixzz5Nn6OwOuE
Follow us: Investopedia on Facebook
–
https://www.penfed.org/calculators/mortgage-calculators
ESTIMATE YOUR COST
MORTGAGE CALCULATORS
–
https://www.zillow.com/foreclosures/buyer/buying-a-bank-owned-property/
A bank-owned or real estate owned (REO) property is one that has reverted to the mortgage lender after the home fails to sell in a foreclosure auction.
Once the bank owns the property, it will handle eviction (if necessary), pay off tax liens and may do some repairs.
REOs are a significant part of the housing market and can be great deals for buyers, but there are some things you need to know before investing in one.
Where to find bank-owned properties (REOs)
There are several ways to find bank-owned properties:
MLS: Most lenders list their REO properties on a Multiple Listing Service (MLS), so any real estate agent can help you identify REO offerings in your area.
Bank websites: Some banks have an entire department set up to sell REOs, and sections of their websites are dedicated to their listings.
Online specialists: Zillow has foreclosure listings for free. You can find foreclosure properties by using search filters on Zillow's search and maps page. Most other online foreclosure listing services charge a fee.
Get an appraisal and inspection
Be aware that REO properties are not automatically bargains. Banks are in business to make money, so they price their homes competitively. Some REOs are discounted because of severe damage or location, while others may not sell for much of a discount at all. Get an independent appraisal to determine a home's true market value.
Additionally, understand that REOs — some of which have been vacant for months or even years — generally are sold "as-is" with no warranties of any sort. Hire a professional to inspect the home before committing to purchase.
Title search
Banks generally clear the title before listing a home — but never assume this is the case. Search public records for liens and outstanding taxes, then hire a title company to run a full, insured title search before closing the deal.
Be smart about money
Get pre-qualified for a loan if you're serious about buying. Even better: Get pre-approved by the lender that owns the property.
Understand that a significantly damaged home may limit your financing options. VA loans, for example, can be more difficult to obtain if the property isn't in move-in condition.
If the property you're considering is in good condition, the fact that it's an REO shouldn't make it more difficult to qualify for a loan. Similarly, an REO property in decent shape should not be subject to a higher mortgage rate.
Do your homework before making any offers. Make certain your offer price is comparable to the recent sale prices of similar homes in the neighborhood. Be sure you add in the costs of renovation.
Patience required
Bidding on an REO isn't quite like making an offer on a privately-owned home, where owners generally respond quickly.
It's typical for an REO offer to be reviewed by several individuals and companies, which means it can take weeks to get a response. Banks must demonstrate to shareholders and investors that they worked hard to get the best price for the property, so it's likely your offer will be met with a counter offer. If the lender isn't willing to negotiate on price, ask for a lower interest rate or a reduction in closing costs.
Even after an agreement is reached, the bank may make its acceptance contingent upon corporate approval within five to 10 days.
Financing
If your credit is good, you may find your bank is willing to loan the full price of the foreclosure — maybe more if extensive repairs are needed. Some lenders require a 10 percent down payment if the foreclosure is going to be used as a rental. You may also find you need to turn to a private lender to finance your REO property purchase.
–
—
—
_—
—-
—
—
https://www.ncbi.nlm.nih.gov/pmc/articles/PMC5387034/
Algae as nutritional and functional food sources: revisiting our understanding
Abstract
https://www.ksl.com/article/46373603/white-house-picnic-email-led-to-congressmans-indictment
https://www.zerohedge.com/news/2018-08-10/einhorn-thanks-musk-tweets-photo-short-shorts-sent-tesla-ceo
https://www.zerohedge.com/news/2018-08-10/billionaire-vc-abandons-three-californias-plan-blames-court-corruption
–
https://www.zerohedge.com/news/2018-08-10/us-orders-chinese-conglomerate-sell-office-building-near-trump-tower
https://www.zerohedge.com/news/2018-08-10/professor-gets-probation-bludgeoning-conservatices-bike-lock
Authored by Grace Gottschling via Campus Reform,
A former professor and Antifa activist has avoided jail time for beating multiple Trump supporters with a metal bike lock at a 2017 free speech rally in Berkeley, California.
https://www.zerohedge.com/news/2018-08-09/lord-rothschild-new-world-order-risk
https://www.zerohedge.com/news/2018-08-09/war-front-me-new-chinese-military-video-shows-advanced-weaponry
——
https://www.zerohedge.com/news/2018-08-09/obama-ignores-genocide-south-africa
—-
https://www.zerohedge.com/news/2018-08-09/hitler-trump-great-man-theory-debunked
https://www.zerohedge.com/news/2018-08-09/things-massive-14000-fight-devastating-california-fires-2-arsonists-charged-death
https://www.zerohedge.com/news/2018-08-09/stossel-ignorant-sanders
https://www.zerohedge.com/news/2018-08-09/colleges-force-evil
–
https://www.zerohedge.com/news/2018-08-09/watch-antifa-storm-portland-city-hall-smash-security-guard-head
Black-clad activists stormed Portland City Hall on Wednesday to protest the city's crowd control techniques used by police during last Saturday's counter-protest of a conservative march. The group assaulted one security guard with a megaphone and scuffled with several others, reports Oregon Live.
https://www.zerohedge.com/news/2018-08-09/nbcuniversal-may-pay-viewers-watch-its-streaming-video-service
https://www.zerohedge.com/news/2018-08-09/challenging-silicon-valleys-lords-internet
https://www.zerohedge.com/news/2018-08-09/day-after-state-department-justifies-saudi-attacks-yemen-coalition-strikes-school
Though we are no longer shocked at the callous and indiscriminate nature of Saudi coalition attacks on Yemeni towns, we are surprised that major US networks like CNN have actually decided to cover coalition war crimes for a change.
Early on Thursday a coalition air attack scored a direct hit on a school bus packed with children as it drove through a crowded market place.
https://www.zerohedge.com/news/2018-08-09/vp-pence-unveils-trumps-space-force-will-cost-8-billion-over-5-years
–
https://www.zerohedge.com/news/2018-08-09/americans-are-begging-government-and-corporations-end-free-speech
https://www.zerohedge.com/news/2018-08-08/china-just-tested-hypersonic-missile-us-cant-defend-against
China claims to have successfully tested a new hypersonic missile that would be capable of penetrating any missile defense system in the world. The Starry Sky-2, which is an experimental design known as "waverider," rides the shock waves generated during flight. The missile could one day carry conventional and or nuclear warheads undetected through US missile defense shields.
https://www.zerohedge.com/news/2018-08-08/heavily-armed-muslim-extremists-arrested-nm-trained-11-children-commit-school
https://www.zerohedge.com/news/2018-08-08/pfizer-faces-shrinking-sales-stiff-competition-india-viagra-patent-expires
https://www.zerohedge.com/news/2018-08-08/pfizer-faces-shrinking-sales-stiff-competition-india-viagra-patent-expires
Getting a chemically-induced erection is about to become much cheaper, as pharmaceutical giant Pfizer's patent on its blockbuster erectile dysfunction (ED) drug, Viagra, expires in April 2020.
Approximately one in ten adult males will suffer from ED on a long-term basis, with many more suffering the occasional "letdown." Moreover, recreational Viagra use – including mixing the drug with others such as ecstasy, has been on the rise.
Genuine Viagra costs around $65 per pill in the US, while Pfizer struck a deal with Teva Pharmaceuticals in 2007 for a half-price generic version. That said, it's about to get much cheaper to get it up.
India rises to the occasion
Looking to cash in on the patent expiration are several companies located in India, reports the Hindustan Times.
Seven Indian companies have already secured the required permissions. They are among 15 companies worldwide that have been granted approval by US health watchdog the Food and Drug Administration, to produce sildenafil citrate, the formulation patented as Viagra.
The Indian companies in the fray to sell the blue pill are Rubicon Research, Hetero Drugs, Macleods Pharma, Dr.Reddy's, Aurobindo Pharma, Torrent Pharmaceuticals and Ajanta Pharma.
Could spark massive price crash in the US
The Indian companies are working on strategies that could bring down the price of Viagra in the US market by almost 99 per cent. -Hindustan Times
Mumbai-based Macleods Pharmaceuticals, for example, sells a generic version of Viagra for .85c/tablet. Another, Ajanta Pharma, a $1.6 billion publicly-listed firm, sells its own version in India for .47 cents each.
—
https://www.zerohedge.com/news/2018-08-08/chinas-winnie-pooh-crackdown-intensifies-half-naked-bear-becomes-resistance-icon
https://www.zerohedge.com/news/2018-08-07/north-korea-nuke-launch-site-dismantling-progress-goes-beyond-summit-commitment
https://www.zerohedge.com/news/2018-08-06/bigger-not-better-comparing-nukes-1945-today
https://www.zerohedge.com/news/2018-08-07/twitter-ceo-says-we-havent-banned-alex-jones-he-hasnt-violated-our-rules
—
https://www.zerohedge.com/news/2018-08-07/blowback-unicredit-becomes-first-major-corporation-sever-ties-facebook-over-ethics
CEO Jean Pierre Mustier says the bank maintains that Facebook hasn't acted properly, and the Italian financial group will no longer have any type of business relationship with the Menlo Park, CA company.
Mustier was referring to business activities including advertising and marketing campaigns, a spokesman for UniCredit said. The bank currently has a swath of Facebook accounts — which are regularly updated. -Bloomberg
Facebook has come under intense scrutiny for failing to safeguard user data amid the Cambridge Analytica data harvesting scandal, revealed in March by The Guardian and The New York Times. The data from up to 87 million users, and possibly more, was found to have been "harvested" via the psychological profiling app "Thisisyourdigitallife" – which was created by two psychologists (one of whom currently works for Facebook), and was specially designed to collect and share information.
Despite Facebook's attempts at damage control, UniCredit says they're done with the social media giant – and there have been others. Unilever UV and Sonos Inc. have also threatened to pull ads.
In late July, Facebook's shares fell over 20 percent after second-quarter revenue showed the first signs of user disenchantment in the midst of public scandals over privacy and content. The company has been under fire following revelations that personal information on as many as 87 million users ended up in the hands of Cambridge Analytica, a political consulting firm that worked on Donald Trump's presidential campaign. Mozilla Corp., which develops the Firefox web browser, said in March it would pause its ads from appearing on Facebook as a result. -Bloomberg
https://www.zerohedge.com/news/2018-08-07/10-haunting-photos-californias-largest-wildfire-ever-spirals-out-control
–
https://www.zerohedge.com/news/2018-08-06/their-wealth-has-vanished-baby-boomers-filing-bankruptcy-droves
https://www.zerohedge.com/news/2018-08-07/west-hollywood-passes-resolution-remove-trumps-star-walk-fame
https://www.zerohedge.com/news/2018-08-10/high-tech-homeless-wearing-qr-codes-cashless-panhandling
https://thehornnews.com/10-reasons-to-buildthewall-right-now/
Here's the ten worst cases you won't hear the mainstream media talk about:
If there had been a Border Wall, none of these crimes would have occurred.
https://thehornnews.com/maxine-waters-blasphemy-will-make-you-shake-with-anger-video/
It's the video California Rep. Maxine Waters, a top Democrat, doesn't want getting out. Because it shows her claiming she was ordered by God to impeach President Donald Trump.
Is she insane? Blasphemous?
Or both?
—
 "The News You Need Today…For The World You'll Live In Tomorrow."
Trump Rewards Russian Oligarch For Stalling Lawsuit Alleging Special Counsel Robert Mueller And FBI Deputy Director Andrew McCabe Stole $5 Million From Him
Russia To Break All Ties With United States As Libya And Yemen Cry To Putin For Help—And Turkish Forces Plan Invasion Of US Base To Arrest Top American Generals
Russian Fleet Rushes To Arctic Over Fears US May Have Started War With Unknown Alien Species
Canada Cowers In Fear After Saudi 9/11 Threat—But Americans Can't Know About After "Internet Dark Age" Descends Upon Entire United States
EU Breaks With US, Won't Enforce Iran Sanctions—Warns American Legal System Has Gone Insane
Trump Taunts "Deep State" Daring Them To Assassinate Him As Historic US-Russia Alliance To Save World Gains Speed
Media Goes To War Against US Secret Service After American Woman Denied Entry To Russia For CIA Links Foils Trump Assassination
Americans Warned To Pray As "Final Act" In Trump Coup D'état Nears, And Chinese Forces Enter Syria To Confront United States
Nuclear Armed "Dirty Bomb" Alert For US Intended To Cripple President Trump Linked To Soros-Clinton Terror Cell
Russian Military Leaders Rapidly Respond After Communist "Show Trials" Shockingly Reemerge In United States
Moscow Warns It Knows About US-EU Military Plans To Attack Russia As Globalist "Hell Storm" Prepares To Strike America
Red Religious Revolutionaries Retaking America Prepare For European Invasion
Red Religious Forces Backing Trump Push "Deep State" Blue Church To Brink Of Total Destruction
Putin Weighs Arctic Ocean Travel Ban After Russian Military Questions American Sanity
Trump Begins Final Countdown For "The Event" That Will Shake World To Its Core—And That Putin Prepares For By Ordering Longest Bridge In Human History To Be Built
Terror Struck Russian Natives "Cry To God" As Sun Goes Dark In Middle Of Day—And Apocalyptic Fears Strike Capitols Of Entire World
Russia Explodes In Rage After Learning Maria Butina Is "Toy" Being Used By "Deep State" To Destroy Trump's Choice For US Supreme Court
—
http://www.whatdoesitmean.com/index2625.htm
World's Largest English Language News Service with Over 500 Articles Updated Daily
"The News You Need Today…For The World You'll Live In Tomorrow." 
What You Aren't Being Told About The World You Live In
How The "Conspiracy Theory" Label Was Conceived To Derail The Truth Movement
How Covert American Agents Infiltrate the Internet to Manipulate, Deceive, and Destroy Reputations
August 8, 2018
Russian Fleet Rushes To Arctic Over Fears US May Have Started War With Unknown Alien Species
By: Sorcha Faal, and as reported to her Western Subscribers
At the same time the highly influential Veteran Intelligent Professionals for Sanity (VIPS) organization is warning President Trump that the "Deep State" intelligence on Iran he is receiving could be catastrophic, a new Ministry of Defense (MoD) report circulating in the Kremlin today suggests that the United States, if not the entire world, may have even bigger things to worry about—and is due to a believed to be shootdown by the US Air Force of a known and accepted "interstellar-interdimensional device" (most commonly referred as a UFO) within the Arctic Circle on 25 July, whose explosive force was registered at 2.1 kilotons—and has now seen this "devices" suspected "pair-mate", on 4 August, enter our Earth's atmosphere in the Khanty-Mansi Autonomous Region-Yugra in West Siberia from where it began transversing the globe—until yesterday, 7 August, when it hovered in the skies over the Philippines, then raced towards the Arctic Circle where it plunged into the Greenland Sea with enough force to cause a 5.8 magnitude earthquake—and in response to President Putin, just hours ago, ordered the immediate deployment of the entire Russian Northern Fleet to Arctic waters.  [Note: Some words and/or phrases appearing in quotes in this report are English language approximations of Russian words/phrases having no exact counterpart.]
Massive "interstellar-interdimensinal" device (above) makes rare appearance over Philippines before racing to, and then plunging into, the Greenland Sea on 7 August 2018
According to this report, throughout the entirety of recorded human history, one of our planet's most enduring mysteries has been the sudden and unexplained appearance of massive "interstellar-interdimensional" devices in our skies—and who, in the concealing of their presence, use unknown technology to envelope themselves in massive cloud formations—so gigantic, in fact, the late American physicist William Corliss Ph.D., in his 1983 scientific research paper titled "Tornadoes, Dark Days, Anomalous Precipitation, and Related Weather Phenomena", documented them being able to cover entire regions, resulting in what he called "Dark Days", as the Sun would be completely obliterated from the sky.
One of the most written about "Dark Days" associated with these "interstellar-interdimensinal" devices in near historic times, this report details, occurred on 19 May 1780 throughout the entire region of the United States known as New England—and where, shortly before Noon on that day, the sky turned yellowish, then went completely black.
Shortly before Noon, on Friday, 20 July 2018, this report notes, another of these "Dark Days" occurred that covered the entire Eveno-Bytantaisky and Zhigansky districts of Russia's coldest region Yakutia—and whose residents of refused to accept official explanations, with many of them stating it was, indeed, caused by what they called a massive UFO.
Though not having the technology to fully track these "interstellar-interdimensional" devices when they enter our Earth's atmosphere, this report says, this particular "Dark Day" cause, five days later, on 25 July, was determined by the MoD to be operating within the Arctic Circle—with it then being observed that a missile had fired by the US Air Force from their Arctic Circle air base, and that was immediately followed with the registering of a 2.1 kiloton explosion—but that the Americans claimed was due to a crashed meteorite.
US Air Force fighter pilots admit their being ordered to fire on UFO's
Near simultaneously with this 2.1 kiloton explosion occurring in the Arctic, this report continues, and also on 25 July, the Canadian Hydrogen Intensity Mapping Experiment (CHIME) sent out an urgent astrogram (astronomer's telegram) notifying the world that they had just detected a mysterious fast radio burst (FRB) they designated FRB 180725—and whose frequency of 580 MHz is nearly 200 megahertz lower than any other radio burst ever detected in history.
MoD analysts, this report concludes, have formed a hypothesis that this mysterious never seen before FRB was directed to the "interstellar-interdimensional" device fired on by the US Air Force—and that caused its "pair mate" device to come to its rescue as it may be lying disabled on the seafloor within the Arctic Circle—but whose full consequences of, should the worst have happened, and the Americans, indeed, fired upon an alien craft, are contained in the most highly classified section of this MoD report we're not allowed to mention—other then to note its containing the full details of the most infamous "Dark Day" event occurring in recorded human history on 14 April 1561—and was when the inhabitants of the German city of Nuremberg witnessed a massive aerial battle involving hundreds of UFO's in the skies above them—but whose cause of has never been known.
UFO battle over the German city of Nuremberg on 14 April 1561 as printed in an illustrated news notice in the same month
August 8, 2018 © EU and US all rights reserved.  Permission to use this report in its entirety is granted under the condition it is linked back to its original source at WhatDoesItMean.Com. Freebase content licensed under CC-BY and GFDL.
[Note: Many governments and their intelligence services actively campaign against the information found in these reports so as not to alarm their citizens about the many catastrophic Earth changes and events to come, a stance that the Sisters of Sorcha Faal strongly disagree with in believing that it is every human beings right to know the truth.  Due to our missions conflicts with that of those governments, the responses of their 'agents' has been a longstanding misinformation/misdirection campaign designed to discredit us, and others like us, that is exampled in numerous places, including HERE.]
[Note: The WhatDoesItMean.com website was created for and donated to the Sisters of Sorcha Faal in 2003 by a small group of American computer experts led by the late global technology guru Wayne Green (1922-2013) to counter the propaganda being used by the West to promote their illegal 2003 invasion of Iraq.]
[Note: The word Kremlin (fortress inside a city) as used in this report refers to Russian citadels, including in Moscow, having cathedrals wherein female Schema monks (Orthodox nuns) reside, many of whom are devoted to the mission of the Sisters of Sorcha Faal.]
—
http://www.whatdoesitmean.com/index2619.htm
What You Aren't Being Told About The World You Live In
How The "Conspiracy Theory" Label Was Conceived To Derail The Truth Movement
How Covert American Agents Infiltrate the Internet to Manipulate, Deceive, and Destroy Reputations
August 2, 2018
Nuclear Armed "Dirty Bomb" Alert For US Intended To Cripple President Trump Linked To Soros-Clinton Terror Cell
By: Sorcha Faal, and as reported to her Western Subscribers
An ominous new Foreign Intelligence Service (SVR) report circulating in the Kremlin today states that a just received Central Intelligence Agency (CIA) "alert advisory" bulletin shows that the United States National Terrorism Advisory System (NTAS) is preparing to raise its terrorist threat level to "imminent" after the New York City capture of a known Islamic radical terrorist named Moayad Heider Mohammad Aldairi—who smuggled into the US at least 6 known Special Interest Aliens (SIA) from Mexico whom the Policía Federal (PF) identified as being responsible for the theft of radioactive material designated as Iridium-192—whose most feared use would be in a Radiological Dispersal Device (RDD) [known as a "dirty bomb"]—and that SVR analysts speculate will be detonated in the US as a means to cripple the efficacy of President Trump—and whose "trail of conspirators" behind this plot lead directly to Hillary Clinton and her "puppetmaster" George Soros. [Note: Some words and/or phrases appearing in quotes in this report are English language approximations of Russian words/phrases having no exact counterpart.]
According to this report, with Damascus and Russian air forces regaining full control over the Syrian-Jordon border, that has allowed thousands of refugees to return to their homes over the past few weeks, the most troubling aspect of this soon-to-ended needless war is the United States occupied 34-mile zone around its military base in Al-Tanf where 60,000 people are still in precarious conditions in the Rukban refugee camp, and is where the US trains, equips and arms its Islamic terrorist forces—and that has led to the Ministry of Defense (MoD) slamming both the US and Jordan for their failing to act to prevent further violence.
Most concerning to both the MoD and SVR about what the Americans are actually still doing in Syria, this report details, are the numerous US military flights leaving Jordan containing Islamic terrorists—many of whom where under the direct control of a Jordanian national named Moayad Heider Mohammad Aldairi—whom the SVR notified the CIA about late last year, and that led to his arrest this past Sunday (29 July) in New York City on charges saying that he conspired to smuggle "Special Interest Aliens" into Texas from Mexico—with it being most important to note that the US Department of Homeland Security defines the term "Special Interest Alien" as a person seeking entry to the United States who originates from "specially designated countries that have shown a tendency to promote, produce, or protect terrorist organizations or their members".
With all three of Russia's top spy chiefs having secretly traveled to Washington D.C. this past January to meet with then CIA Director Mike Pompeo, this report explains, an extraordinary US-Russiancounterintelligence operation to monitor "Deep State" terrorist activities around the world was established—and that was initiated by President Trump after the SVR and CIA worked together to thwart the planned December-2017 terrorist bombing attack in St. Petersburg, and whose "Deep State" intent behind was keep Western peoples from attending the 2018 World Cup in Russia.
Most revealing in this report of how the SVR and CIA work together to counter "Deep State" terrorist activities, however, this report notes, is that it was kept in "private channels"—and whom President Trumppersonally appointed the highly respected retired CIA analyst Vaughn Bishop to organize—and that after the successful capture of "Deep State" terrorist Moayad Heider Mohammad Aldairi this past Sunday, saw Trump, yesterday, appoint Bishop to be the second-in-command at the CIA reporting directly to CIA Director Gina Haspel.
In the aftermath of the 11 September 2001 terrorist attacks on the United States, this report continues, CIA Senior Analyst Vaughn Bishop became the Chief-of-Station of the CIA's Moscow office—and where the multi-agency task force (both US and Russian) he led pored through millions of historical Russian military and intelligence documents relating to the 1979-1989 Soviet-Afghan War—and whose successful analysis of allowed Bishop to plan the CIA's stunning initial attack on Afghanistan, that US military special forces have never been able to duplicate in any of their wars since.
Considered as one of the best intelligence analysts in America, this report says, by the time the Obama-Clinton Regime took power, in 2009, Bishop found himself in the position of being Vice Chair of the National Intelligence Council (NIC)—with the NIC Chairman he worked under being the Democratic Party loyalist Christopher Kojm—who, most infamously, as documented in his report titled "Change and Continuity: The National Intelligence Council, 2009–2014", and aside from his stating "I had long conversations with the Vice Chairman of the NIC, Vaughn Bishop", overruled Bishop and savagely cut the amount of intelligence allowed to be seen by President Obama—and as NIC Chairman Kojm detailed in his own words:
So, if fewer than 10 pages was insufficient, it certainly seemed that 30 pages was too much.  For me, the argument was settled when I met with Denis McDonough, then the National Security Council chief of staff and director of strategic communication.
I explained to him what I was doing, trying to find the sweet spot, balancing rigor of analysis with accessibility for the policymaker.
It seemed to me that 20 pages of analysis in support of three pages of key judgments was the outer limit.
Denis said that, on an important topic, the president [Obama] would read 20 pages.  His comment was enormously helpful in helping to push internal reform forward.
In addition, a 20-page limit would play a constructive forcing function—making the community differentiate between what was interesting and what was essential knowledge for the policymaker.  A page limit would impose additional rigor on internal discussion and drafting.
I appreciated this would not make the process any easier: as Mark Twain said, "I didn't have time to write a short letter, so I wrote a long one instead.
NIC Chairman Christopher Kojm (above) overrules CIA Senior Analyst Vaughn Bishop and curtails intelligence information allowed to be seen by President Obama
With nonsensical words like "sweet spot", "constructive forcing function" and "imposing additional rigor on internal discussion" having absolutely nothing to do with the presenting or analyzing of critical national security intelligence information needed by top policy makers to make their decisions, this report continues, then NIC Vice Chairman Vaughn Bishop (whose exhaustive CIA analytical reports sometimes ran into the hundreds of pages), watched first hand as the "Deep State" began to take total control over the entire US intelligence community during the Obama-Clinton Regime—but with Bishop becoming most alarmed (and causing him to retire from the CIA) after NIC Chairman Christopher Kojm began to infiltrate the US military-intelligence establishment with Hillary Clinton-George Soros operatives.
One of the most radical of these Clinton-Soros operatives NIC Chairman Kojm attempted to infiltrate into the US military-intelligence establishment, this report details, was a known Russian-Ukrainian fervent communist named Elana Broitman—who after she was denied, in 2010, a top security clearance saw NIC Chairman Kojm writing an appeal and stating about her: "I have had the opportunity to review the Statement of Reasons raising a concern of foreign influence in her case.  I believe Elana has taken steps, and is prepared to take other reasonable steps, to demonstrate her loyalty to the United States and her trustworthiness with classified information". [Scroll down in link to 19 July 2010 draft]
Though continually denied a top secret clearance for her known radical communist ties, though, this report notes, Elana Broitman, in March-2014, was nevertheless appointed by President Obama to be the Acting Deputy Assistant Secretary for Manufacturing and Industrial Base Policy at the Department of Defence, where she wrote and managed cybersecurity provisions protecting the United States—but who was ousted a few months later, in August-2014, with it still not being clearly understood what she had done.
Russian-Ukrainian communist radical computer expert Elana Broitman (above) successfully penetrated US Department of Defense in 2014
Critical to know about the radical communist Elana Broitman, this report says, is that she is a highly skilled computer expert and present director of a shadowy organization named New America, that was co-founded (and whose main board member is) by Jonathan Soros—the son of the man who is considered to be one of the most evil and dangerous globalists in the world, George Soros.
The shadowy New America organization Elana Broitman is a director of, this report continues, has as its CEO Anne-Marie Slaughter—who was a top aide (from 2009-2011) to then Secretary of State Hillary Clinton—and that Secretary Clinton directed millions-of-dollars to be put into, along with 140 other donors, to include the Bill and Melinda Gates Foundation, the Lumina Foundation, and Eric and Wendy Schmidt—one of the most important of whom is Eric Schmidt, who controls the global tech giant Google.
Though stating that their goal is "dedicated to renewing America", this report explains, the more apt description of what New America's true goal is would be the destruction of the United States through highly advanced technological means—such as their computer experts, like Elana Broitman, working with Google to deploy in China a massive internet censorship system, and they're believed to be behind the massive Chinese communist theft of US secrets by never-before-seen encrypted photographs.
New America, one of the most dangerous organizations no one even knows about
In a United States today that has New York Times editorial board member Sarah Jeong openly declaring "dumbass fucking white people marking up the internet with their opinions is like dogs pissing on fire hydrants" and "oh man it's kind of sick how much joy I get from being cruel to old white men", crazed communist-leftists crashing their cars into anyone displaying a bumper sticker supporting Trump, communist-leftist mainstream reporters and Hollywood elites now calling for the euthanasia of all Trump supporters and warning that "the last stages of civil war" is upon them all, this report says, the US, indeed, appears ready for the total destruction the New America organization, and its globalist backers, has planned for it.
Standing in the way of these radical communist-leftists before they can destroy America, though, this report notes, is President Trump—who has decimated their only way to take back power, known as the Democratic Party—and whom the accomplished conservative-populist author and filmmaker Dinesh D'Souza has just stunningly exposed in his new major motion picture now playing across the United States titled "Death Of A Nation"—and of which it is said:
Not since 1860 have the Democrats so fanatically refused to accept the result of a free election. 
That year, their target was Lincoln.   They smeared him.  They went to war to defeat him.  In the end, they assassinated him.
Now the target of the Democrats is President Trump and his supporters. 
The Left calls them racists, white supremacists and fascists.  These charges are used to justify driving Trump from office and discrediting the right "by any means necessary."
But which is the party of the slave plantation?  Which is the party that invented white supremacy?   Which is the party that praised fascist dictators and shaped their genocidal policies and was in turn praised by them?
Moreover, which is the party of racism today? Is fascism now institutionally embodied on the right or on the left?
Through stunning historical recreations and a searching examination of fascism and white supremacy, Death of a Nation cuts through progressive big lies to expose hidden history and explosive truths.
Lincoln united his party and saved America from the Democrats for the first time.  Can Trump—and we—come together and save America for the second time?
Doing his part to save America from these crazed and maniacal Democrats, this report continues, is President Trump—who, like President Lincoln had done 157 years earlier, in 1861, has launched an all out war on the Democratic Party slave plantations of today—that are called Democrat controlled cities and States whose slave inhabitants, for decades, have had their futures and fortunes stolen from them in the form of taxes they never see any benefits of as their world crumbles (literally) around them.
As President Lincoln did in attacking the Democratic Party plantation owners by his levying crushing tariffs on their slave owning States, this report explains, so too is President Trump economically crushing to death the Democrats today—with his first having his Republican Party pass a new law depriving these Democrat cities and States of the exorbitant taxes they've placed on their slaves, and that the rest of Americahad to pay for—but that now sees these Democrats begging their slaves to actually donate tax money to them—but that Trump's tax officials have ruled is an illegal scheme—thus leaving these enraged Democraticplantation owners crying to the US Federal Court to save them—but is a plea falling on deaf ears.
Like a fish on the cutting table, too, this report says, President Trump then had his US Supreme Court gut the Democrat Party's main source of income coming from public unions who had been robbing their slave workers blind—with the US Supreme Court being exceptionally vicious against these slave owning public unions by ordering that all past money collected would have to be returned—and that has begun happening in the Democrat plantations of Oregon and California—and whose final death knell for these Democratic Party public unions is being rung by the powerful Freedom Foundation whose thousands of attorneys have vowed not to rest until every single one of the union slaves who've been robbed gets back every penny they're owed back.
With these Democratic Party plantation owners reacting to President Trump exactly like their 1861 counterparts did in attacking President Lincoln, this report concludes, all that's left now to happen is the blood flowing—and that SVR analysts believe will first come from the "Deep State" aligned Democrats in the guise of a "false flag" attack designed to cripple Trump's ability to maneuver—that will, most assuredly, mirror the 12-13 April 1861 Battle of Fort Sumter when these Democrat plantation owners thought that they, too, could cripple President Lincoln—but who turned around and then obliterated them—and like everyone knows President Trump is preparing to reenact.
August 2, 2018 © EU and US all rights reserved.  Permission to use this report in its entirety is granted under the condition it is linked back to its original source at WhatDoesItMean.Com. Freebase content licensed under CC-BY and GFDL.
[Note: Many governments and their intelligence services actively campaign against the information found in these reports so as not to alarm their citizens about the many catastrophic Earth changes and events to come, a stance that the Sisters of Sorcha Faal strongly disagree with in believing that it is every human beings right to know the truth.  Due to our missions conflicts with that of those governments, the responses of their 'agents' has been a longstanding misinformation/misdirection campaign designed to discredit us, and others like us, that is exampled in numerous places, including HERE.]
[Note: The WhatDoesItMean.com website was created for and donated to the Sisters of Sorcha Faal in 2003 by a small group of American computer experts led by the late global technology guru Wayne Green (1922-2013) to counter the propaganda being used by the West to promote their illegal 2003 invasion of Iraq.]
[Note: The word Kremlin (fortress inside a city) as used in this report refers to Russian citadels, including in Moscow, having cathedrals wherein female Schema monks (Orthodox nuns) reside, many of whom are devoted to the mission of the Sisters of Sorcha Faal.]
—
United States
Trump slams Turkey with more crippling sanctions
Trump says Chicago shootings are 'absolute and total disaster'
Melania Trump's Parents Become US Citizens
NAACP Poll: Black Americans' Support for Donald Trump Surges
Hollywood Walk of Fame covered in Trump stars after vandalism
Pence announces first steps in establishing 'Space Force'
GOP chairman set to issue Steele dossier subpoenas
The handwritten notes exposing what Fusion GPS told DOJ about Trump
The Special Counsel Files A Complaint Against Manafort Judge T.S. Ellis III
US Judge Overrules Trump's EPA in Banning Neurotoxic Pesticide
Pentagon Chief Mattis Leaves for Trip to South America on August 12
Russia
Putin receives emergency call from Turkish president Erdogan
Putin appoints Lavrov as head of Russian delegation to 73rd Session of UN General Assembly
Medvedev – Russia to treat further US sanctions as an open declaration of economic war
Kremlin – Sanctioning Russia for false link to UK poisonings 'unacceptable & unlawful'
US Establishment Push Sanctions to Derail Paul's Mission to Russia – Ex-Diplomat
NATO fails to inform Russia's top brass on accidental missile launch over Estonia
Houston, we have a problem: Russia threatens to stop supplying engines crucial for US space program
Jailed Russian citizen Butina has health troubles in US prison
Putin sets task of improving production quality in space industry
Russia develops 'perpetual nuclear reactor' to power Vladimir Putin's new submarines
Kremlin confirms Moscow received Donald Trump's letter
China
China fires six warnings to US Navy in South Sea: 'Leave immediately'
Tectonic Shift in China: Xi Under Fire as China Realizes It Underestimated U.S. Trade Resolve
Xi Jinping's favourite baozi shop gets a financial lifeline from Fosun, eyes a stock market listing
North Korea Praises Trump, Slams Other US Officials for Sabotaging Peace
China decides to impose additional tariffs on 16 billion USD of U.S. imports
Chinese Hui Muslim protest forces authorities to halt plan to demolish Weizhou Grand Mosque
China to introduce stricter controls on pig farming after African swine fever outbreak
Xi Jinping Brought A New Armored Limousine With Him To Africa
Xi Jinping to visit Philippines before end of 2018
China vows to maintain trade with Iran, ignoring 'with us or against us' threats from US
New 6.2 Quake Shakes Indonesia's Lombok, Buildings Reportedly Collapse
War For Global Energy Supremacy-World War III
Syria: Some of Assad's guards secretly arrested, others reassigned by Intelligence Service
Dozens dead in Yemen as bus carrying children hit by airstrike
Russia downs another hostile drone approaching Khmeimim air base in Syria
Taliban Storm Ghazni Provincial Capital in Afghanistan
US Airstrike Hits Afghan Security Forces, Not Taliban, Kills Friendly Troops
Yemen Health Ministry says US 'bears full responsibility' for deadly airstrikes in Hodeida
Head of Syria research centre killed in car bombing
Bin Laden's Son Marries Lead 9/11 Hijacker's Daughter
United Nations plans to draft a new constitution for Syria
Brazil
Managers of Petrobras, Shell Arrested in Brazil as Part of Fuel Probe
Facebook cracks down on right-wing group in Brazil ahead of elections, sparking outrage
Explosions in Lima hospital leave 20 injured
Nostalgic for Brazil's dictatorship, Bolsonaro looks to presidency
Plane Carrying IMF Director Makes Emergency Landing in Argentina
Argentina Ready to Host Several US Military Bases
Hispanic-majority Chile imposes tough new immigration measures. MSM won't report this
Lula remains in jail as Brazil judge voids shock release order
United Nations
UN asks member states to pay membership dues as it runs out of cash
US Blocks Russia's UN Motion on Palestinian Peace
UN General Assembly condemns Israel for 'excessive use of force' on Gaza border
Ecuador's Espinosa Garces elected UN General Assembly president
US lashes out at UN 'hypocrisy' over criticism of migrant family breakups
The UN Quietly Pushes International Gun Control
UN official calls to focus on South Sudan civilians protection from sexual violence
Japan
Abe stands firm on not signing anti-nuclear treaty
US-Japan trade talks: Prime Minister Abe faces 'two unpleasant options'
Japan protests Russia's deployment of fighter jets
'We can't use Korean names': Japan's large pro-Pyongyang diaspora lives amid suspicion & isolation
Japan Executes Six More Members of a Doomsday Cult Behind Deadly Tokyo Gas Attack
At least six dead, 1,500 hospitalized as heat wave hits Japan
Death Toll from Japan Floods Passes 200
Floods and mudslides in Japan leave at least 100 dead, dozens missing
Abe to cancel Iran trip over U.S. pressure on Tehran
Japan executes Shoko Asahara – ex-leader of cult behind subway sarin attack that killed 13
https://ca.news.yahoo.com/venezuela-opposition-warns-crackdown-maduro-denounces-attack-151430597.html
https://www.dailystar.co.uk/news/world-news/721277/Swiss-Alps-plane-crash-20-feared-dead-mountain
http://www.france24.com/en/20180804-melted-asphalt-shoes-dogs-europe-wilts-heat        115 Farenheit
https://www.dw.com/en/hot-weather-exposes-world-war-ii-munitions-in-german-waters/a-44924959
http://www.foxnews.com/politics/2018/08/09/trump-says-chicago-shootings-are-absolute-and-total-disaster.html
https://www.breitbart.com/big-government/2018/08/09/naacp-poll-black-americans-support-trump-surges/
http://trumptrainnews.com/articles/ice-drops-hammer-on-business-owners-who-employ-illegals
—
—
https://conservativedailypost.com/entire-west-virginia-supreme-court-facing-impeachment/
https://www.dailywire.com/news/34303/alex-jones-claims-56-million-new-subscribers-paul-bois
—
Feminism is a Depopulation Program
http://humansarefree.com/2018/08/feminism-is-depopulation-program.html
The world birth rate has halved in the last 50 years from roughly 3.6 births per woman to only 1.8. This coincides with the rise of feminism as the official world gender ideology.
We have been conditioned to scoff at the idea of conspiracy. The idea that people might plan to harm others without first warning their intended victims is too preposterous to consider!
We are like the passengers on a bus that keeps having "accidents" which cause untold death and suffering. These are wars, depressions and epidemics etc. We have just completed the bloodiest century in human history: Auschwitz, Dresden, Ruanda, Hiroshima, Cambodia. Over a hundred million people were murdered, and that's not counting abortions.
We keep changing the 'driver' but the accidents do not cease. This is because the drivers all take their orders from the same diabolical source.
Because the human race keeps running off the road, we are not reaching our destination. (…)
A reader "Pat" wrote last week that he has "a hard time believing that a group of elites could agree on anything, let alone a far reaching evil agenda… [It] seems like the process of achieving this agenda is too slow for any bad people… requires too much flawless, seamless, secretive, cooperation… The only entity with that kind of plan and patience with that kind of plan and patience would have to be the devil himself, wouldn't it?"
I replied that he was on to something. At the beginning of the 20th Century, huge fortunes were built by monopoly capitalists like J.P. Morgan and J.D. Rockefeller. What is monopoly but the desire to "have it all," and to drive everyone else out of existence. Evil is the spiritual cancer that seeks to "fulfill" itself not in God, but in limitless material acquisition and sensual excess.
It was not a large leap for a J.D. Rockefeller to go from owning the oil industry, the pharmaceutical industry, the banking industry etc. to wanting to own the whole world.
Rockefeller and his foundation have been in the forefront of the population "control" and eugenics movement. Ultimately the goal is to reduce the earth's population for the simple warped reason that the less there is for you and me, the more there will be for J.D. and his cronies.
The elite just loves birth control.
Warren Buffet, Bill Gates, Ted Turner are among the ultra rich that have donated billions to spreading the gospel of contraception, abortion, vaccines and feminism using the United Nations and "US Aid."
Rockefeller funded the invention of the pill, the IUD and owns the rights to the abortion drug RU-486. In the last 50 years, billions of public dollars have been spent on "family planning" designed to limit population by deceit and coercion, including compulsory abortion and infanticide.
In "The War Against Population" (1988), Dr. Jacqueline Kasun writes that in 1981, a directory of population control agencies in Washington DC listed 92 private (but mostly publicly funded) agencies, 12 United Nations and 57 agencies of the US government (p. 198).
"The real problem of government family planning is not one of families out of control but of planners out of control," she wrote ( p.211).
For the same reason, the Illuminati are behind "sexual liberation" and mainstreaming homosexuality. Through funding and media control, they make us regard sex as a recreation/physical release rather than as the expression of a spiritual bond (i.e. a loving marriage) resulting in children.
The modus operandi is to finance and promote disgruntled minorities in order to destabilize and undermine the world. Feminism is a prime example. It pretends to be about giving women equal opportunity in the workplace when in fact it is devoted to discouraging women from seeking fulfillment in motherhood.
In the bible of modern feminism, "The Feminine Mystique" (1963) Betty Friedan makes this obscene comparison between housewives and Nazi concentration camp inmates:
"They were reduced to childlike preoccupation with food, elimination, the satisfaction of primitive bodily needs; they had no privacy, and no stimulation from the outside world. But above all, they were forced to spend their days in work which produced great fatigue… required no mental concentration, gave no hope of advancement or recognition, was sometimes senseless, and was controlled by the needs of others…" (306)
Clearly Friedan is talking about mothers. Comparing the nurturing of their children to the brutal slavery and poisoning of Auschwitz inmates is psychological warfare of the most vicious kind.
Friedan, who hid the fact that she was a paid Communist activist, should have been denounced as a hate monger. Instead she was celebrated as the new oracle and received honorary degrees and fellowships at Harvard, Yale and Columbia.
Saturday Review called her book "a scholarly work, appropriate for serious study" and anthropologist, fellow Jew, Ashley Montegu said it was "the wisest, sanest, soundest, most understanding and compassionate treatment of American woman's greatest problem."
Exposed: How The CIA Used Feminism to Destabilize Society
Do we need further proof that the world is one-horse company town, and 
the cabal
 own the company?
They decide which politicians, universities and academics get funding, which books get published and reviewed, which movies get made. We are condemned to look into mirrors that don't reflect reality. That's why we are so skeptical of conspiracy. That's why I am self published.
On the other hand, Eve Eisler, is reading her pornographic play "The Vagina Monologues" on HBO. This "play," which features women looking at their genitals with hand mirrors and describing steamy scenes of lesbian sex with minors, masquerades as feminist empowerment. In fact, it is an invitation to lesbianism.
ELITE DEPOPULATION AGENDA
Feminism fits the elite's depopulation agenda. Since 1963, when "The Feminine Mystique" was published we have experienced an unprecedented breakdown in the family. More than half of all children are now born out of wedlock; the number of single parent households has tripled.
In "The Broken Hearth," William Bennett writes:
"Most of our social pathologies, crime, imprisonment rates, welfare, educational underachievement, alcohol and drug abuse, suicide, depression, STD's, are manifestations, direct and indirect, of the crackup of the American family (p.4)."
We are now suffering from underpopulation. The US birthrate has been cut from 4 to 1.88 children per woman, the European and Canadian is 1.5. (We need 2.2 just for replacement.) Russia (1.6 children)  has remained steady.
In the "Death of the West," Pat Buchanan argues that population decline is responsible for the inevitable extinction of the West.
Reproduction requires the most delicate care. In the case of human beings, the female must be prepared for motherhood and honored for her contribution to society. The male must be shown that the standard of manhood is to provide leadership and sustenance for mother and children. Both mother and father must be able to give their children intellectual and spiritual guidance.
Instead, in schools and universities, the tender shoots of feminine sexuality are crushed under the feminist jackboot. Young women are taught that heterosexual sex, marriage and family are inherently oppressive. Homosexuality on the other hand is an act of rebellion that is "chic" and "normal."
Friedan's comparison of mothers with concentration camp inmates is perfect. Betty Friedan, agent of the Illuminati cabal, put mothers in the concentration camp. Mothers! The ultimate aim indeed is genocide. The Elite want the world's population to be much smaller.
_—
https://www.washingtonexaminer.com/washington-secrets/call-to-tax-mexico-2-000-per-illegal-immigrant-to-pay-for-trumps-wall
https://kauilapele.wordpress.com/2018/08/07/qanon-q-post-1822-8-6-18-highlights-you-are-witnessing-a-full-panic-attack-by-the-fake-news-media-covert-alt-media-affiliates/
https://www.jbbardot.com/how-to-hide-your-house-from-google-maps/
https://www.zerohedge.com/news/2018-08-07/senate-democrats-are-circulating-plans-government-takeover-internet
https://www.wnd.com/2018/08/emails-reveal-teachers-plotting-to-hide-political-bias/?cat_orig=education
Emails reveal high-school teachers in a tiny Boston suburb plotting to hide their political bias from parents shortly after President Trump's inauguration.
The history teachers at Newton North High School pledged to reject the "call for objectivity" in the classroom, bully conservative students for their beliefs and serve as "liberal propagandist[s]" for the cause of social justice, the emails show, according to an investigative report published by the Federalist.
Ilya Feoktistov, a board member of the non-profit Americans for Peace and Tolerance, wrote that he obtained the emails under a Massachusetts public-records law after one of the teachers arranged for what he describes as "an anti-Semitic and anti-Israel organization to show Palestinian propaganda films" at Newton North.
But he found that anti-Semitism is "not the only specter haunting the history department at Newton North."
The exchange of emails came after history teacher Isongesit Ibokette complained in February 2017 about new guidelines for avoiding bias in teaching that had been been sent out by Newton Norths principal that morning.
Read more at https://www.wnd.com/2018/08/emails-reveal-teachers-plotting-to-hide-political-bias/#fcdWV8BD8AfmwawX.99
https://www.sfgate.com/news/article/Hawaii-grapples-with-lava-hurricane-as-election-13136842.php
https://www.zerohedge.com/news/2018-08-08/paul-craig-roberts-rages-elites-are-shutting-down-truth-tellers
https://www.zerohedge.com/news/2018-08-06/obama-gets-new-peace-prize-despite-hundreds-civilian-casualties-drone-strikes
—
https://kauilapele.wordpress.com/2018/08/09/full-article-benjamin-fulford-8-6-18-secret-societies-secret-services-and-religions-the-current-balance-of-power/
—
Lodi Teen Kicked Out Of Class Over NRA Shirt
Lodi Teen Kicked Out Of Class Over NRA Shirt
http://www.rumormillnews.com/cgi-bin/forum.cgi?read=104577
Report: Meteor Made 2.1 Kiloton Explosion Over Air Force Space Command Base Thule, Greenland
Posted By: RumorMail [Send E-Mail]
Date: Saturday, 4-Aug-2018 08:21:45
Anyone else hear about this??? Reader Sent this in.
By Tom Demerly
Where is Space Force When You Need Them? Scientists Tweet Incident; Air Force is Quiet.
A curious and credible Tweet from the Director of the Nuclear Information Project for the Federation of American Scientists, Hans Kristensen, on August 1, 2018 at 5:14 PM Washington D.C. time claimed that a, "Meteor explodes with 2.1 kilotons force 43 km above missile early warning radar at Thule Air Base."
The Tweet apparently originated from Twitter user "Rocket Ron", a "Space Explorer at the Jet Propulsion Laboratory". The original Tweet read, "A fireball was detected over Greenland on July 25, 2018 by US Government sensors at an altitude of 43.3 km. The energy from the explosion is estimated to be 2.1 kilotons." Rocket Ron's Tweet hit in the afternoon on Jul. 31.
Meteor explodes with 2.1 kilotons force 43 km above missile early warning radar at Thule Air Base. https://t.co/qGvhRDXyfK
HT @Casillic
We're still here, so they correctly concluded it was not a Russian first strike. There are nearly 2,000 nukes on alert, ready to launch. pic.twitter.com/q01oJfRUp4
— Hans Kristensen (@nukestrat) August 1, 2018
The incident is fascinating for a long list of reasons, not the least of which is how the Air Force integrates the use of social media reporting (and non-reporting) into their official flow of information. As of this writing, no reporting about any such event appears on the public news website of the 12th Space Warning Squadron based at Thule, the 21st Space Wing, or the Wing's 821st Air Base Group that operates and maintains Thule Air Base in support of missile warning, space surveillance and satellite command and control operations missions.
NASA's Jet Propulsion Laboratory did provide a Tweet with a screenshot of data showing record of an object of unspecified size traveling at (!) 24.4 Kilometers per second (about 54,000 MPH or Mach 74) at 76.9 degrees' north latitude, 69.0 degrees' west longitude on July 25, 2018 at 11:55 PM. That latitude and longitude does check out as almost directly over Thule, Greenland.
When you look at NASA's Near Earth Object (NEO) Program database for objects entering the atmosphere you see that, "The data indicate that small asteroids struck Earth's atmosphere – resulting in what astronomers call a bolide (a fireball, or bright meteor) – on 556 separate occasions in a 20-year period. Almost all asteroids of this size disintegrate in the atmosphere and are usually harmless." That is a rate of one asteroid, or "bolide", every 13 days over the 20-year study according to a 2014 article by Deborah Byrd for Science Wire as published on EarthSky.org.
But there are exceptions.
You may recall the sensational YouTube and social media videos of the very large Chelyabinsk Russia meteor that struck the earth on Feb. 15, 2013. Luckily it entered the earth's atmosphere at a shallow trajectory and largely disintegrated. Had it entered at a more perpendicular angle, it would have struck the earth with significantly greater force. Scientists report that Chelyabinsk was the largest meteor to hit the earth in the modern recording period, over 60-feet (20 meters) in diameter. Over 7,000 buildings were damaged and 1,500 people injured from the incident.
http://www.rumormillnews.com/cgi-bin/forum.cgi?read=104535
Virginia Dam Overtops, Homes Evacuated Over Dam Failure Fears
By Eric Zerkel and Pam Wright
The Weather Channel
Aug 3, 2018
https://thehornnews.com/corrupt-maxine-waters-could-face-jail-time-for-this/
Corrupt Maxine Waters could face jail time for this…
AUGUST 2, 2018
FACEBOOK
LINKEDIN
TWITTER
by Kylie Handler, news editor
Democratic Rep. Maxine Waters is facing a mountain of criticism over a longstanding controversy involving how she raises her campaign funds and how she uses them to pay her daughter.
In May, The Horn reported that her "daughter, Karen Waters, has been paid more than $42,862 since the start of 2017, with another $65,000 in payments for "professional services" in the pipeline."
A government watchdog reported this ugly scandal to the Federal Election Commission requesting a full audit of the Citizens for Waters campaign — and it looks like Waters could be in huge trouble.
The first of two complaints alleges that Maxine has broken the federal campaign finance law — and names likely 2020 Democratic presidential contender Kamala Harris as a respondent, too.
What a surprise… two corrupt individuals conspiring together.
Right-leaning National Legal and Policy Center is still drafting a second complaint against Waters focusing on how her campaign funds have reportedly flowed an overwhelming $750,000 into her daughter's bank account since 2004.
According to Fox News,"She mastered this somewhat-rare form of fundraising in slate mailers. California's top politicians as well as local office-seekers have given far in excess of legal contribution limits to her campaign to be on her slate of endorsed candidates."
For reference, slate mailers are practically political junk mail.
Waters' campaign pays her daughter and other firms to produce, print, and mail the sample ballots — a practice approved by the FEC in 2004.
"Maxine Waters found an old provision and turned it into a cottage industry," Tom Anderson, National Legal and Policy Center director told Fox News.
The complaint against Waters filed on July 25 alleges that Waters' campaign received $35,000 to endorse Harris' candidacy on the mailer.
The FEC complaint explains that a third party is not allowed to pay for the mailer of a candidate without reimbursement under the 2004 FEC advisory opinion.
"The Democratic State Central Committee of California's $35,000 contribution to Citizens for Waters violated campaign finance limits," the complaint states.
Along with Harris, FEC data shows that in the 2018 election cycle Democrat Gavin Newsom, Senator Dianne Feinstein, and candidates for state assembly, sheriff, and judges also paid for the Waters endorsement.
As of July 28, Citizens of Waters paid her daughter $54,000 for the 2018 election cycle, according to FEC data.
Waters is up for re-election in November and Anderson believes, "She is going to be re-elected no matter what," he said. "She comes knocking and other politicians in California to say, 'do you want my endorsement,' because she knows they don't want her opposing them."
"If you don't pay to be on her slate, then maybe you're one of Trump's people," Anderson said. "A local politician, like a judge, does not want to be on her bad side."
Technically, candidates are allowed to pay a reimbursement fee to be endorsed on Waters' mailer, but federal law probits individual campaign contributions to $2,700 to a candidate's campaign and $5,000 to a political action committeee.
"Those payments are legitimate if it's approximate to the cost for the entity producing, printing and sending the mailers," Adav Noti, a senior director at the Campaign Legal Center explained. "Without seeing the information on the cost of the mailers, it's difficult to say if there is anything inherently wrong with the math."
"This certainly violates the spirit of campaign finance laws, but the FEC doesn't seem to think it violates the letter of the law," said John Wonderlich, executive director of the Sunlight Foundation.
Many Americans would agree that her actions are not illegal.
A simple word to describe Waters and her daughter is corrupt.
–Kylie Handler is a news editor for The Horn News
https://prepareforchange.net/2018/08/02/to-stop-the-cartels-mexico-strongly-considering-the-legalization-of-all-drugs/
https://www.wnd.com/2018/08/dhs-6-from-al-qaida-hotbed-yemen-smuggled-into-u-s-from-mexico/?cat_orig=world
https://rense.com/general96/hitler-having-lunch-at-the-eden-hotel-in-cordoba-argentina-1947.htm
Hitler Having Lunch At The Eden Hotel
In Cordoba, Argentina 1947
7-29-18
The Eden Hotel In La Falda, Cordoba, Argentina
Stunning Photos Of Adolf Hitler Having Lunch In The Eden Hotel Annex In 1947
With Hotel Owners And Longtime, Fervent Hitler Supporters Walter And Ida Eichorn…
Still Not Convinced?
Get A Copy Of Harry Cooper's Landmark Book 'Hitler In Argentina'
Full Of Photos And Irrefutable Proof Hitler And Eva Braun Lived
Out Their Natural Lives In Argentina
Click HERE To See Many Photos And Much Information In The Book
Need More? Here Is An Excellent Short Video To Watch
https://prepareforchange.net/2018/07/23/uk-govt-we-accidentally-sold-10000-children-to-child-traffickers/
The UK government has admitted it 'accidentally' sold at least 10,000 children to known child traffickers in the last year alone.
Tens of thousands of children mysteriously disappear from government care every year, where they are groomed by sex traffickers, recently released government data reveals.
Dailymail.co.uk reports: It comes amid concerns that young people are falling into the hands of gangs grooming children, following recent scandals in Rotherham and Telford.
Some of the children were reported missing for more than a month, the Daily Telegraph reports.
There were 1,720 cases of children disappearing for more than a week, among 60,720 total reported disappearances last year, the Department for Education statistics show.
Rotherham MP Sarah Champion, who has campaigned for child safety following the grooming scandal, said it was 'truly shocking' that so many children went missing.
'These children are under the guardianship of the state. The Government should be ashamed that it is failing them,' she said.
The Children's Commissioner, Anne Longfield, told the newspaper that schools and care workers needed to be able to recognise the signs of a vulnerable child who might be about to go missing.
It also comes amid reports that thousands of children and teenagers are rescued from slavery around Britain every year, but few of their captors ever face justice.
Just six per cent of crimes reported to police under the Modern Slavery Act led to prosecutions since it was introduced in 2015, The Times reports.
More than 1,500 potential victims and 110 suspects have been identified by the National Crime Agency in the Rotherham investigation, and figures are expected to rise further.
Earlier this year Paul Williamson, the senior investigating officer on Operation Stovewood, said 100 more officers were needed because a shortage of specially trained detectives meant many possible victims had not yet been contacted.
Meanwhile it is thought that a sex gang raped as many as 1,000 young girls over 40 years in Telford in what may be Britain's 'worst ever' child abuse scandal.
Telford's Conservative MP, Lucy Allan, has previously called for a Rotherham-style inquiry into the allegations and called the latest reports 'extremely serious and shocking'.
Source: https://yournewswire.com/uk-govt-sold-children-traffickers/
–
Over the past two months Russia has sold off 85% of their dollar reserves and used the proceeds to primarily buy physical gold.  And according to mining guru Keith Neumeyer, they are doing this rapidly because Moscow expects the current global monetary system to change in a reset which will see a return to gold playing a significant part in whatever new system emerges.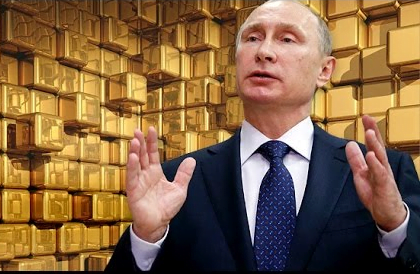 Keith Neumeyer, chairman of the board of First Mining Gold, a Vancouver-based development firm, said that the reason for Moscow's rush to pull out of US T-bills and grow its reserves of gold was obvious. "I'm certain that a global reset will take place when the governments of the world need to rid themselves of debt, and that they will tie everything to the price of gold. That's why countries like Russia and China are accumulating gold – they know what may happen a few years from now," he said.- Sputnik News
https://prepareforchange.net/2018/07/27/russias-gold-accumulation-signals-their-belief-that-a-global-currency-reset-is-not-only-inevitable-but-also-near/
—
https://www.infowars.com/elizabeth-warren-shares-blame-for-suspects-alleged-bounty-on-ice-agents-challenger-says/
Just hours after a Massachusetts man was arrested for allegedly offering $500 bounties for killing ICE agents, a Republican candidate for a U.S. Senate seat in the state said his Democratic opponent shared in the blame.
GOP candidate Geoff Diehl demanded Thursday that incumbent U.S. Sen. Elizabeth Warren "both retract and apologize" for the criticism that he said U.S. Immigration and Customs Enforcement personnel have taken from her and other Democrats in recent months, the Boston Herald reported.
"We now have a man putting a bounty on the heads of ICE agents," Diehl said in a statement. "Senator Warren's irresponsible statements are partially to blame. She has a responsibility to support our law enforcement officials. Her call to abolish ICE and painting the entire criminal justice system as racists are reckless and dangerous."
https://europe.infowars.com/dutch-politician-dies-in-apparent-suicide-after-sharing-islamic-gang-rape-nightmare/
https://www.infowars.com/china-should-cut-its-losses-in-the-trade-war-by-conceding-defeat-to-donald-trump/
https://www.infowars.com/is-the-censorship-of-conservatives-part-of-the-reason-why-facebook-is-losing-massive-amounts-of-traffic/
https://www.infowars.com/now-youtube-is-adding-fact-checks-to-videos-that-question-climate-change/
https://www.infowars.com/facebooks-push-for-users-bank-records-triggers-fears-of-a-chinese-style-social-credit-system-in-u-s/
Facebook recently asked U.S. banks to share user financial data including transactions and account balances in an effort to boost user engagement with the app.
Matt Stoller, a fellow at the Open Markets Institute, stated after Facebook's announcement that it is a sign that big tech is moving toward a social credit system in the United States. Stoller said, "concentrated tech power is moving us towards a dystopian social credit scoring system."
Just as in communist China, the purpose of such a system is to control our behavior and crush those stepping out of line.
The unpersoning of Alex Jones and those on the alt-right before him is about laying the groundwork for unpersoning us all.
Allowing these Big Tech companies to amass so much power was a giant mistake (which was totally foreseeable a decade ago) which needs to be corrected — fast.
https://www.infowars.com/the-dark-side-comes-after-alex-jones-star-wars-parody/
—
DOJ is investigating Clinton Foundation: federal agents load boxes into Boeing 757 at Little Rock Airport
Posted By: Watchman
Date: Friday, 10-Aug-2018 10:10:53
Attorney General Jeff Sessions does not do things with fanfare.

Early this January, The Hill reported that the Department of Justice (DOJ) has launched a new investigation into the Clinton Foundation, the so-called charity of Bill and Hillary Clinton — whether donors to the foundation were improperly promised policy favors or special access to Hillary Clinton while she was secretary of state in exchange for donations to the foundation's coffers ("pay-to-play"), as well as whether tax-exempt funds were misused.

According to The Hill, citing its sources as "law enforcement officials and a witness":

FBI agents from Little Rock, Ark., where the foundation was started, have taken the lead in the investigation and have interviewed at least one witness in the last month, and law enforcement officials said additional activities are expected in the coming weeks….

The Wall Street Journal reported late last year that several FBI field offices, including the one in Little Rock, had been collecting information on the Clinton Foundation for more than a year. The report also said there had been pushback to the FBI from the Justice Department.

A renewed law enforcement focus follows a promise to Congress late last year from top Trump Justice Department officials that law enforcement would revisit some of the investigations and legal issues closed during the Obama years that conservatives felt were given short shrift. It also follows months of relentless criticism on Twitter from President Trump, who has repeatedly questioned why no criminal charges were ever filed against the "crooked" Clintons and their fundraising machine….

One challenge for any Clinton-era investigation is that the statute of limitations on most federal felonies is five years, and Clinton left office in early 2013.

In April 2018, The Daily Beast reported that "sometime last fall, without saying anything publicly at the time," Sessions had "quietly appointed a prosecutor to probe Trump's foes" — John Huber, U.S. Attorney for Utah. The left-leaning Daily Beast calls Huber's appointment "could be an unprecedented disaster" for Democrats.

On July 31, 2018, Sessions made a brief stop in Little Rock, ostensibly to hold a "press event only" news conference at 10:50 a.m. to talk about efforts to combat violent crime.

Yes indeed, it makes perfect sense for Sessions to fly more than 1,000 miles from Washington, D.C., to Little Rock for a press conference.
On August 7, 2018, Little Rock's Newsradio 1029 reported that federal agents were seen loading boxes into a DOJ-owned Boeing 757 at Little Rock Airport.
more plus pics: https://fellowshipoftheminds.com/2018/08/09/trump-doj-is-investigating-clinton-foundation-federal-agents-load-boxes-into-boeing-757-at-little-rock-airport/
http://www.rumormillnews.com/cgi-bin/forum.cgi?read=105004
Trump DOJ is investigating Clinton Foundation: federal agents load boxes into Boeing 757 at Little Rock Airport
—
https://kauilapele.wordpress.com/2018/08/02/full-article-benjamin-fulford-7-30-18-the-secret-history-of-the-planet-earth-from-2000-to-2018/
—
–
–
–
–
–
–
–
—
Fake News: National Geographic's starving 'climate change' polar bear
—
Fake News: National Geographic's starving 'climate change' polar bear
—
https://www.engadget.com/2018/08/09/nasa-parker-solar-probe-launch/
–
http://www.foxnews.com/tech/2018/08/10/us-army-eyes-microwave-canon-to-take-out-drones.html
A 1st Security Forces Assistance Brigade (SFAB) Soldier uses a Drone Defender to capture and control a drone as its flying, Mar. 6, 2018. The Drone Defender uses an electromagnetic pulse to disable its target and has a range of 600 meters. (U.S. Army photo by Mr. Brent Thacker)
The U.S. Army wants an airborne microwave canon that can take down drones.
The Army is planning to purchase a Counter Unmanned Aircraft System (UAS) from Lockheed Martin with the goal to "field UASs with payloads capable of negating adversary UAS," the Army said in its solicitation notice.
In other words, the Army wants to disable or destroy a drone with an airborne microwave beam.
ARMY ACCELERATES NEW FUTURE VERTICAL LIFT HELICOPTER FOR 2030S
The Counter UAS is based on proprietary intellectual property from Lockheed Martin, who would develop and supply the system, the Army said in the notice.
Lockheed Martin has a long history of developing directed energy systems. The company has developed laser weapon systems, radio frequency and other directed energy technologies for air, ground and sea, according to its directed energy web page.
Going forward, the focus for these systems is on improving accuracy, mobility, size, weight and power, cooling, and minimal collateral damage, according to Lockheed Martin.
This comes in the wake of the alleged drone attack against Venezuelan President Nicolas Maduro earlier this month. The attack seems to have been carried out by drones carrying explosives. The drones allegedly exploded while he spoke at a military ceremony in Caracas.
A pair of hexacopter (six-rotor) drones appeared to carry the explosives, according to a report in Bellingcat.
—
https://oathkeepers.org/2018/08/progress-report-09-august-2018-new-good-guy-interview/
HOW AN ARMED CITIZENRY DETERS TYRANNY AND ATROCITIES
Progress Report 09 August 2018
Dear GOOD GUYS & GOOD GALS,
I am pleased to announce that STEPHEN WILLEFORD — one of the consummate "good guys with a gun" — gave us a great interview last week where he shared his story about the mass-shooting at the First Baptist Church in Sutherland Springs, Texas on 05 November 2017.
If you take the time to watch the clip of Stephen's account of this horrendous event, it should be clearer than ever why it is NECESSARY for individual Americans to "keep and bear arms" in places like churches, schools, concerts and other public spaces.  It should also be clearer than ever why citizens should be trained — as was Stephen Willeford, an NRA Member and former firearms instructor.
—
https://libertyunyielding.com/2018/08/10/nancy-pelosi-inadvertently-tells-the-truth-about-why-she-is-pushing-for-amnesty-for-illegals/
It hasn't exactly been a well-guarded secret that the Left's long-term plan is to allow as many Hispanic immigrants into the country as possible because of their marked propensity for voting Democrat. In the 2016 election, as a case in point, 65% of Latinos voted for Hillary Clinton, while 29% voted for Donald Trump — and the latter number was surprising, say analysts who predicted a much greater turnout for Clinton.
Despite the fact that the number of Latino voters has grown by 37% over the last two decades, the trend toward "browning the vote" hasn't been fast enough for Democrats, who have thus become champions of throwing the borders open to illegal aliens.
https://www.livescience.com/63297-hydrogen-wall-glowing-interstellar-space.html
NASA Spotted a Vast, Glowing 'Hydrogen Wall' at the Edge of Our Solar System
https://www.newsbusters.org/blogs/nb/kristine-marsh/2018/08/09/media-blackout-news-democrat-dianne-feinstein-had-chinese-spy
https://thenationalsentinel.com/2018/08/10/wth-fbi-stalling-led-new-mexico-police-to-step-up-and-take-down-terrorist-training-camp/
–
https://www.infowars.com/confirmed-mark-zuckerberg-personally-made-decision-to-ban-infowars/
A New York Times report confirms that Mark Zuckerberg personally made the final decision to ban Infowars.
In an article entitled Facebook Banned Infowars. Now What?, Kevin Roose reveals how, "Late on Sunday, after returning to his hotel room on a trip away from home, Mark Zuckerberg made a decision he had hoped to avoid."
The report adds that the Facebook CEO "got personally engaged" and "discussed Infowars at length with other executives," while speculating that Jones may have wanted to get banned to get media attention.
Zuckerberg initially considered whether Infowars was being brigaded by partisan mobs mass reporting of posts (this undoubtedly happened, but only after CNN had engaged in an intense lobbying campaign to have Jones banned).
Zuckerberg decided to remove the Infowars page entirely, rather than just giving the page a strike, when he saw on the news that Apple had removed the Infowars podcast.
"After seeing the news, Mr. Zuckerberg sent a note to his team confirming his own decision: the strikes against Infowars and Mr. Jones would count individually, and the pages would come down. The announcement arrived at 3 a.m. Pacific time," writes Roose.
This follows the revelation that Apple CEO Tim Cook also personally took the decision to ban the Infowars podcast.
Confirmation that both Cook and Zuckerberg was involved underscores the stark reality that billionaires and giant corporations that control the public discourse are now wielding more power over free speech than governments.
As Jones himself tweeted today, "Should billionaires & huge corporations get to decide what we can say and read?"
–
https://freebeacon.com/issues/feds-continue-classified-experiments-humans/
https://www.express.co.uk/news/world/1001656/China-US-latest-WW3-fears-South-China-Sea-US-Navy
China fires SIX WARNINGS to US Navy in South China Sea 'This is China…LEAVE IMMEDIATELY'
THE Chinese military told a US Navy plane flying over the highly-disputed island in the South China Sea to "leave immediately".
http://milnenews.com/2018/08/10/massachusetts-man-arrested-for-offering-500-to-anyone-who-kills-an-ice-agent/
The Cambridge, Massachusetts man identified as 33-year-old Brandon Ziobrowski, was arrested on Thursday morning after he posted on Twitter in July that he would give $500 to anyone who would kill an Immigrations and Customs Enforcement (ICE) agent.
According to the indictment, 33-year-old Brandon Ziobrowski had also tweeted that he wanted to "slit" Sen. John McCain's throat. Then he began to post tweets promoting violence against law enforcement.
In March he tweeted threatening messages to ICE, according to the indictments.
On July 2, he tweeted: "I am broke but I will scrounge and literally give $500 to anyone who kills an ice agent. @me seriously who else can pledge get it on this let's make it work."
Officials noted that Ziobrowski's "communist, socialist and anarchist" tweets grew more violent and threatening as time passed. At one point, Lelling said the suspect tweeted "shooting a cop should get you a medal."
His Twitter account was suspended later that month at the request of law enforcement.
The case was brought forth by the Joint Terrorism Task Force in Boston, and Ziobrowksi was arrested in New York at 7:15 a.m.
"I can promise you that during my tenure this office will aggressively prosecute those who threaten law enforcement officers," said U.S. Attorney Andrew Lelling.
"Enough is enough," said Hank Shaw, special agent in charge of the FBI's Boston field office. "This case presents the violent potential faced by federal law enforcement officers."
http://beforeitsnews.com/v3/politics/2018/3017636.html
–
http://beforeitsnews.com/v3/war-and-conflict/2018/2470194.html
By Chuck Baldwin  /  LewRockwell.com
Make no mistake about it: America is already engaged in its second civil war. The decades-old left-right, conservative-liberal, Democrat-Republican paradigm that had (before Donald Trump's election) almost evaporated is back—with a vengeance. In fact, it has turned into a full-fledged war. And it doesn't matter to a tinker's dam which side wins this war: Constitutional government and the Natural rights of man are the losers.
Take your pick. Maxine Waters or Donald Trump, Sean Hannity or Chris Matthews: Both sides are destroying the principles of federalism, constitutionalism and Natural Law. For all intents and purposes these principles are already dead. The American experiment in republicanism is over. From now on it's the survival of the strongest. Might makes right. Logic, reason and sensible debate are buried in the dustbin of history. America has entered the next Dark Ages. And, sadly, there are hardly any Reformation preachers left in America to lead the nation into the light of liberty.
By removing Alex Jones, Ron Paul's Institute For Peace And Prosperity executive director Daniel McAdams and Antiwar.com editorial director Scott Horton from their outlets, Silicon Valley—complete with its poster establishments Facebook, Youtube, Spotify, etc.—have proven themselves to be nothing but Naziesque censors hell-bent on destroying public dissent. As Ron Paul rightly noted, "In an empire of lies the truth is treason."
–
http://beforeitsnews.com/v3/9-11-and-ground-zero/2018/2442207.html
By Servando Gonzales  /  News With Views
I disapprove of what you say, but I will defend to the death your right to say it. — Beatrice Evelyn Hall
Today's America is a highly divided country. It seems that, suddenly, we strongly disagree about everything, even the most simple, mundane things. From opponents, who at least were able to discuss our opinions in an amicable, civilized way, we have changed into fierce enemies incapable of understanding, much less accepting other people's divergent points of view.
The thing that divides us most, however, is not that some of us are Democrats and other Republicans. Not even that some of us are conservatives and some are progressives. The current attacks by coercive utopians at Google/Youtube, Facebook, Apple[1] Pinterest, Spotify, Twitter[2], AudioBoom, Disqus and others[3] on the freedom of expression of Alex Jones, who is repeatedly described as a conspiracy theorist who thinks that 9/11 was an inside job, and also Pastor James David Manning, a strong critic of Obama and the New World Order, are based on allegations of hate speech.
But hate speech is a tag the "progressive" lefties have also attached to President Trump. In the San Francisco Bay Area, the sign "STOP HATE" posted on the door of a home or a business actually means "WE HATE TRUMP."
It is difficult, however, to understand why the same people who never raised an eyebrow after seeing a so-called comedian displaying a papier mache representation of President's Trump decapitated head, who have published dozens of caricatures depicting President Trump assassinated — a recent cover for The New Yorker magazine shows a dead Trump after falling off an escalator —, or have encouraged people to see a play where Trump is assassinated, now claim that they are against all manifestations of hate. It is obvious that, to these people, "hate" is anything that goes against their convictions, ideas and beliefs about subjects such as global warming, evolution, abortion, sexuality, immigration, firearms possession or the New World Order.
Even more important, who is going to tell the self-proclaimed censors what "hate" is and what is not? Well, according to the censors' twisted logic, most likely the arbiter will be the Southern Poverty Law Center, one of the most subversive institutions in today's America. Its function is not only to use the law to keep Southern people in poverty, but to lead attacks on people who oppose the New World Order.[4]
In my humble opinion, however, what divides us most is our vision of the 9/11 events.
The 9/11 events marked a turning point in the course of this nation. 9/11 was the pretext used by our government to declare the so-called War on Terror, which justified unnecessary military conflicts abroad as well as pushing down our throats an aberration called the Department of Homeland Security, a veritable Gestapo. It opened the gates to create other aberrations such as the Transportation Security Administration, the militarization of police and the current surveillance state. Eventually, the DHS evolved into a sort of national police, something most Americans had previously opposed.
–
http://beforeitsnews.com/v3/alternative/2018/3631100.html
In the new first video, an eyewitness who lives right next to the big Hawaii geothermal plant talks about some really strange things!  She believes they are using scalar weapons at the plant!   She has gone up there and the entire area is vibrating!  She talked to people who worked at the plant and they told her because of the non disclosure agreement they signed they could not tell her what was being done but that it was NOT just a power plant!  She says for about a week it was like time was repeating for her.  She said she felt very strange and events that had happened in the past happened again to her.  She described it like a time flip or time loop!   Her neighbor took a picture of an orange orb over the plant.  She had listened to a radio show talking about scalar technology and the guest talking about it said when scalar technology was being used in the area, time will be altered and orbs will be seen.  It's a pretty amazing story in that first video!  Get it out everywhere!
https://player.vimeo.com/video/284368088
Did Hawaii Geothermal Plant Use Scalar Weapons? Open Time Rift? from Truth Warriors on Vimeo.
https://player.vimeo.com/video/284212156
Drilling Caused Hawaii Eruption Says Eyewitness! from Truth Warriors on Vimeo.
—
http://beforeitsnews.com/v3/opinion-liberal/2018/2577366.html
—
http://beforeitsnews.com/v3/prophecy/2018/2499645.html
—
http://www.mcall.com/news/police/mc-nws-route-33-state-police-trooper-shooting-video-released-20180706-story.html#
Dashcam video shows gun battle between 2 Pennsylvania State Police troopers and motorist on Route 33
—
http://beforeitsnews.com/v3/alternative/2018/3631163.html
Keep reading…:
http://beforeitsnews.com/v3/alternative/2018/3631163.html
–
http://beforeitsnews.com/v3/alternative/2018/3631227.html
–
https://www.lymedisease.org/lymepolicywonk-mylymedata2018/    Morgellons
https://www.naturalnews.com/2018-08-10-censorship-purge-imminent-false-flag-violence.html
—
http://www.rumormillnews.com/cgi-bin/forum.cgi?read=105021
Tom Hanks Put Out a Weird-@ss Tweet of an 'Eyes Wide Shut' Masked Child With "I'm Sorry" Caption- PIC
Posted By: RumorMail [Send E-Mail]
Date: Friday, 10-Aug-2018 12:31:26
A Boy in an eyes wide shut mask with lipstick. From an upcoming album by Peter Solari…. (Bosum Buddy X star)

Tom Hanks Put Out a Weird-Ass Tweet of Eyes Wide Shut Masked Child With "I'm Sorry" Caption

https://twitter.com/tomhanks?ref_src=twsrc%5Egoogle%7Ctwcamp%5Eserp%7Ctwgr%5Eauthor

Tom Hanks twitter feed is beyond weird… he seems to enjoy photographing missing shoes, clothing… maybe items left behind from child abductions… he seems to be infatuated with them….
http://www.rumormillnews.com/cgi-bin/forum.cgi?read=105017
Ocasio-Cortez plays fast and loose with data and get fact-checked by none other than the Washington Post
Posted By: NaturalWisdom
Date: Friday, 10-Aug-2018 12:13:23
Facts? Who needs any stinkin' facts?

Socialist upstart Alexandria Ocasio-Cortez gets fact-checked by the Washington Post
by Katelyn Caralle | Washington Examiner
August 10, 2018
Click here

[snip]

The paper's fact-checker said one of her "eyebrow-raising claims" is when she said in an interview with "Pod Save America" on Aug. 7 that, "This upper middle class is probably more moderate but that upper middle class does not exist anymore in America."

However, the Post noted that while the middle class has shrunk a little bit (???), the upper middle class has grown. In 1979, the upper middle class made up 12.9 percent of the population, but in 2014 it grew to 29.4 percent, according to a 2016 paper published by the Urban Institute.

A second claim she made is that "everyone" in America is working two jobs. "Unemployment is low because everyone has two jobs," Ocasio-Cortez said in an interview on PBS July 13. "Unemployment is low because people are working 60, 70, 80 hours a week and can barely feed their family."

But the Post found that only about five percent of Americans work two jobs, according to data from the Bureau of Labor Statistics. The percentage of people working two jobs has greatly decreased since the recession in 2008…

…The Post also dismissed her claims that ICE is required to fill 34,000 beds will illegal immigrant detainees every night, that "Medicare for all" would be cheaper than the current U.S. healthcare system
http://www.rumormillnews.com/cgi-bin/forum.cgi?read=104957
Trump's Welfare Ban for Immigrants Would Be $57.4B Tax Cut for Americans
Posted By: RumorMail [Send E-Mail]
Date: Thursday, 9-Aug-2018 14:27:35
By John Binder:

President Trump's ban on allowing welfare-dependent legal immigrants to resettle permanently in the United States would likely save American taxpayers about $1,600 a year per immigrant.

As Breitbart News reported, the Trump administration is set to roll out a plan in the next month that bars foreign nationals who need government welfare in order to live from resettling in the U.S. Such a ban on welfare importation through immigration has been eyed by the Trump White House since February.

Such a plan would be a boon for American taxpayers, who currently spend about $57.4 billion a year on paying for the welfare, crime, and schooling costs of the country's mass importation of 1.5 million new, mostly low skilled legal immigrants every year. In the last decade, the U.S. has imported more than 10 million foreign nationals and is on track to import the same amount in the coming decade if legal immigration controls are not implemented.

The National Academies of Science released a report two years ago, noting that state and local American taxpayers are billed about $1,600 each year per immigrant to pay for their welfare, where immigrant households consume 33 percent more cash welfare than American citizen households.

Harvard economist: US operating world's "largest anti-poverty program" w/ immigration & making Americans pay for it. https://t.co/9zLa6cORJg

— John Binder 👽 (@JxhnBinder) October 30, 2017

Trump's seeking to end the "public charge" that mass legal immigration from mostly the poor and developing world would translate to an annual tax cut for American taxpayers.

Illegal and legal immigrant-headed households use nearly 60 percent more taxpayer-funded food stamps than households headed by native born Americans, a study conducted by the Center for Immigration Studies (CIS) revealed in 2016.

Harvard University economist George Borjas says the country's decades of importation of more than 1.5 million legal immigrants every year is the world's "largest anti-poverty program" that comes at the expense of American citizens who are forced to subsidize the cost.

"Since 1965, we have admitted a lot of low-skilled immigrants, and one way to view that policy is that we were running basically the largest anti-poverty program in the world. That is actually not a bad thing at all," Borjas said in an interview last year. "Except someone is going to have to pay the cost for that."

John Binder is a reporter for Breitbart News. Follow him on Twitter at @JxhnBinder.
–
Cosmetics and Animal Testing: Avon, Mary Kay and Estee Lauder Are Not Cruelty Free
Posted By: LuellaMay [Send E-Mail]
Date: Thursday, 9-Aug-2018 14:10:52
(The Best Years in Life) Many caring individuals rely on labels that state that products are cruelty free to make compassionate decisions. When companies like Avon, Mary Kay and Estee Lauder put that label on their products, they are making a promise to consumers that their money will not go toward supporting cruel testing on animals. More than two decades have gone by since these three companies made that promise and now they are breaking it. Even worse, they are not changing their labels to truly reflect their shift away from being cruelty free.

Read More:

http://www.tbyil.com/Cosmetics_and_Animal_Testing_Sarka-Jonae_Miller.htm
https://www.ancient-origins.net/myths-legends-europe/tooth-fairy-0010523
—
https://www.zerohedge.com/news/2018-08-08/civil-war-20-looms-it-wont-be-race-war
–
https://home.solari.com/wp-content/uploads/2018/06/1stQ_Wrap-Up_6-19-2018.pdf  100 page solari report, who's who and what's what in space. 
https://www.ksl.com/?sid=46374261&nid=148&title=wildfire-updates-poor-air-quality-continues-across-the-wasatch-front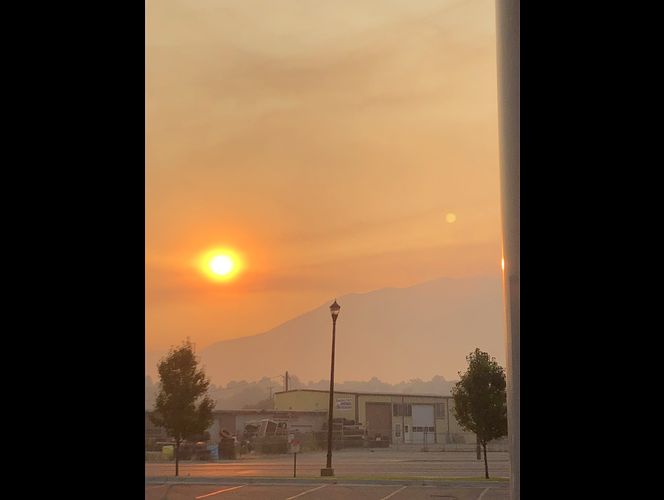 —
https://www.ksl.com/?sid=46374349&nid=148&title=man-suspected-in-west-valley-homicide-said-code-enforcement-officer-got-what-she-deserved-affidavit-states
Man suspected in West Valley homicide said code enforcement officer 'got what she deserved,' affidavit states
By 
  |  Updated Aug 10th, 2018 @ 4:42pm
WEST VALLEY CITY — A man who police allege shot and killed a West Valley City code enforcement officer Thursday morning had "previous dealings" with the officer prior to the shooting, according to a police affidavit.
Kevin Wayne Billings, 64, of West Valley City, was arrested and booked into Salt Lake County Jail on suspicion of aggravated arson, a first-degree felony; aggravated murder, also a first-degree felony; and arson, a second-degree felony. He is accused by police of shooting and killing Jill Robinson, 52, before lighting her truck and his neighbor's home on fire.
Robinson had worked as a city code enforcement officer for more than a decade, according to West Valley City officials.
Emergency crews responded to a report of a fire at Billings' home, located at 4102 W. Wendy Ave., about 10:20 a.m., West Valley City Police Chief Matt Elson said. When they arrived, they found Robinson dead in the driveway of the home with at least one gunshot wound, a police affidavit stated.
It wasn't immediately clear why Robinson was at the home Thursday; however, Robinson had dealt with Billings previously "regarding code enforcement issues at his residence," according to a police affidavit.
A witness told police they saw Billings pour what they believed was gasoline over the code enforcement officer's truck before lighting it on fire. Other witnesses told police they saw Billings in the driveway of his home while a neighboring house and the code enforcement truck burned, the report stated.
Another witness told police Billings said Robinson "got what she deserved" after "40 years of harassment," according to the police affidavit.
Billings' neighbor's house at 4114 W Wendy Ave. was "fully engulfed" by the time firefighters arrived on scene. The homeowner told police he heard what he believed were gunshots, followed by an explosion coming from the basement of his home, the report stated. He was inside a detached garage on his property at the time the fire started and told officers he believed his home was targeted by Billings, according to the affidavit.
The bodies of two dogs were found in the home after the fires were extinguished, according to West Valley City Police Spokeswoman Roxeanne Vainuku. Fire officials were told that there were more animals in the home, but were not able to search the rest of the building because it was structurally compromised, Vainuku said.
The occupants of the house, Steph Sheen and Ryan Luke, had six dogs and two cats in the house, Dr. Pam Nichols, with the Utah Animal Care Center, said in a statement posted to Facebook. Sheen is employed with the Utah Animal Care Center as a veterinarian, according to the company's website.
"Animal Care Center is deeply saddened by the tragic events surrounding the house fire in West Valley City and send our sincerest condolences to the family of the deceased," Animal Care Center officials said on Facebook. "We are grateful that our own Dr. Steph and her husband survived the fire at their home."
A GoFundMe page* has been set up to benefit Sheen and Luke, according to Nichols.
After the fires were extinguished, police executed a search warrant of Billings' home, where "several items" were found between his home and his neighbor's house. Detectives found "an assault-style rifle, a handgun, bolt cutters, a propane torch and gas containers," the report stated.
Detectives also said they found a "large hole cut in the fence" between the two homes.
Court records show Billings was charged with having an accumulation of solid waste and five other class B misdemeanor front yard regulations in 1997. Those charges were dismissed without prejudice in 2001.
In addition to the code enforcement violations, court records show Billings had only traffic-related offenses prior to Thursday.
–
https://www.ksl.com/?sid=46374320&nid=1017&title=have-you-seen-this-using-a-jet-boat-to-put-out-a-brush-fire
The video shows a brush fire that sparked up near a lake. You can hear the sirens in the background as crews tried to get to the fire in time to control the blaze. In the meantime, a couple in a jet boat figured they could offer a helping hand.
The boat shot a large water stream from the back and the driver positioned the boat and used that stream to extinguish the fire. It took a couple of tries but the boater managed to hit the flames and help put out the fire before it got out of hand.
I don't think fire departments should start investing in jet boats, but I do appreciate this couple trying to help however they could.
–
https://www.ksl.com/?sid=46374401&nid=1419&title=idaho-police-department-swears-in-8-year-old-cancer-patient-as-cop-for-a-day
https://www.ksl.com/?sid=46374337&nid=148&title=fanx-co-founder-returns-after-leave-of-absence-promises-improved-harassment-policy
SALT LAKE CITY — FanX Salt Lake Comic Convention co-founder Bryan Brandenburg has returned to the organization after a brief leave of absence that he says provided him a "great opportunity" to improve the harassment policies at the event.
FanX came under fire in May after a harassment dispute between Brandenburg and Utah author Shannon Hale played out publicly on Twitter earlier this year. Hale had contacted Brandenburg about concerns she had over harassment claims made at a previous FanX event and the way staffers handled those reports. It was later revealed Brandenburg had suggested Hale "sit this one out" (regarding the upcoming convention) and then published her full name and private email address in a Twitter response after she posted their exchange online.
Brandenburg later apologized and took a leave of absence, saying the absence was meant to help FanX and its fans move forward following the harassment debacle.
Now, Brandenburg is back representing FanX on the marketing team. He said he remained a part of FanX behind the scenes, coordinating volunteers and working to develop a more comprehensive harassment policy for the event.
"We realized we needed a more holistic approach and a comprehensive universal harassment policy," Brandenburg said Wednesday. "Not only did we, I think, successfully recover from our challenge, but now we are leading the industry in the most solid harassment policy and implementation process of anywhere in the country."
Brandenburg said FanX staffers believed they had dealt appropriately with the harassment issues Hale brought up and that the interaction wasn't treated completely fair.
Brandenburg pointed to FanX's new 24-hour harassment hotline, which will be available for event attendees to report any misconduct taking place. The hotline will be put in place through a collaboration with Utah Attorney General Sean Reyes's office and is patterned after a similar hotline that was instituted at the Sundance Film Festival earlier this year.
Related:
FanX to add harassment hotline to convention
Following criticism that it has not taken sexual harassment seriously, Salt Lake City's pop culture convention says a 24-hour hotline will take reports of harassment during its three-day festival.
Brandenburg also worked with FanX lawyers and advisers to put together a community council that will represent the needs of fans at the event. The council includes members of the community, including some who were considered FanX critics in the past, he said.
"We put them together and we have really a super-solid council that will represent the needs of the fan to make sure that this will be our safest event ever," Brandenburg said.
He said he believes that FanX already had a solid harassment policy for dealing with any issues between cosplayers.
Now, the policy has been expanded so it covers any harassment that arises between other FanX attendees, including cosplayers, staffers, volunteers, celebrities and others, Brandenburg said.
"With that in place, I felt good that we had addressed all the concerns and tracked down every rumor or complaint that was floating out there, and felt like we had dealt with everything," he said. "Then it was time for me to come back and promote the event."
Hale did not respond to an email this week requesting comment about Brandenburg's return to the convention.
https://www.ksl.com/?sid=46374219&nid=148&title=contaminated-canyons-vital-watershed-threatened-by-irresponsible-visitors
"This is our water source for 340,000 people in the valley, so maintaining that clean source, helping maintain public health, is our primary role."
Irresponsible dog owners part of the problem
David Gardner, assistant general manager at WaterPro/Draper Irrigation — Draper's largest supplier of drinking water — said there was a time when they tried to be flexible with dogs in the area. At Corner Canyon, dogs were allowed to roam within 100 feet of the water with the understanding that dog owners would clean up after them as needed.
"They weren't able to enforce it and keep it up," Gardner said. "We had been taking E. Coli samples and it was getting way up there. The water was getting bad enough we couldn't treat the water without blending it with other sources. As a standalone supply it wouldn't even qualify for treatment."
In 2016, they went to the city and asked that dogs be banned from the area. Gardner said the result has been a 65 percent reduction in E. Coli.
"It is so much better than it was," he said.
—
http://humansarefree.com/2018/08/14-lies-that-our-psychiatry-professors.html
14 Lies That Our Psychiatry Professors in Medical School Taught Us
Myth # 1: "The FDA (US Food and Drug Administration) tests all new psychiatric drugs"
False. Actually, the FDA only reviews studies that were designed, administered, secretly performed and paid for by profit-driven, multinational pharmaceutical companies or farmed out by those companies to private research firms, in whose interest it is to find positive results for their employers. Unsurprisingly, such collaborations virtually guarantee fraudulent results.
Myth # 2: "FDA approval means that a psychotropic drug is effective long-term"
False. Actually, FDA approval doesn't mean that psychiatric drugs have been proven to be either safe or effective – either short-term or long-term. Most psych drugs are never tested in clinical trials for longer than a few months, and most patients that are caught up in the psychiatric system take their drugs for years or decades.
Psychopharmaceutical companies lavishly pay drug "researchers" who are often academic psychiatrists that have relatively easy access to compliant, already-drugged-up chronic patients. These psychiatrists often have financial or professional conflicts of interest – some of them even sitting on FDA or industry advisory committees that attempt to "fast track" drugs through the approval process.
For each new drug application submitted by drug companies to the FDA for potential marketing approval, the agency only receives 1 or 2 of the most favorable studies that purport to show short-term safety and effectiveness. The negative studies are shelved and not revealed to the FDA – or any agency – unless subpoenaed for legal reasons by the court system.
In the case of the SSRI drugs (the so-called Selective Serotonin Reuptake-pump Inhibitors), lab animal studies typically lasted only hours, days or weeks and the human clinical studies only lasted, on average, 4- 6 weeks, far too short to draw any valid conclusions about long-term "effectiveness" or safety!
Hence the FDA, prescribing physicians and their patients should not have been "surprised" by the eventual documented epidemic of SSRI drug-induced adverse reactions (including addiction, suicidality, homicidality, brain damage, dementia, etc) that have been disabling so many patients during the decades since Prozac was introduced in 1987.
In actuality, many of the SSRI trials proved that those drugs were barely more effective – and certainly more dangerous – than placebo, with unaffordable economic costs and serious health consequences, some of which are life-threatening.
Myth # 3: "FDA approval means that a psychotropic drug is safe long-term"
False. Actually, the SSRIs the so-called "anti-psychotic" drugs (historically called "major" tranquilizers), the "minor" tranquilizers/ anti-epileptics/ sleeping pills and the amphetamine-based psychostimulants are usually only tested in human clinical trials for a couple of months before being granted marketing approval by the Big Pharma-conflicted FDA.
The FDA does, on occasion, require the drug companies to post black box warnings on their drug information hand-outs which they hate to do because it reveals to  potential consumers of their drugs some of the reasons that they shouldn't take the drug. Fortunately for everybody involved in the industry, the black box and fine print warnings are usually ignored by both customers and prescribers.
In our fast-paced corporate medical practices, where it is quicker and more profitable to write a prescription than to take a thorough history, we over-burdened physicians and our prescribing assistants have never been able to be fully aware of the multitude of dangerous, potentially lethal adverse psych drug effects that include addiction, mania, psychosis, suicidality, homicidality, worsening depression, worsening anxiety, insomnia, somnolence, obesity, diabetes, blood pressure abnormalities, akathisia, brain damage, dementia, violence, etc, etc.
But when was the last time anybody heard the FDA or Big Pharma apologize for the drug-induced damage their medications have done?
And when was the last time there were significant punishments (other than wrist slaps and multimillion dollar fines [chump change for Big Pharma]) or prison time for the CEOs of the guilty multibillion dollar drug companies? It never happens and so the scams continue apace.
Myth # 4: "Mental 'illnesses' are caused by 'brain chemical imbalances'"
False. In actuality, neurotransmitter (brain chemical) imbalances have never been proven to exist except in the case of neurotransmitter depletions (particularly in the case of serotonin) that can be caused by the very psych drugs that Big Pharma has falsely promoted as being capable of correcting the mythical "imbalance".
Knowing that there are over 100 known neurotransmitter systems in the human brain, proposing a theoretical "brain chemical imbalance" is laughable and flies in the face of real neuroscience.
Not only that, but if there was a theoretical imbalance between any two of those 100+ systems (which would be impossible to prove), no drug could ever be expected to re-balance it! And besides, no psychiatric drug has ever been tested on more than a small handful of the known brain neurotransmitter systems.
Such simplistic theories have been relentlessly promoted by Big Pharma upon a gullible public and a gullible medical industry because corporations that want to sell their dubious products know that they have to resort to propaganda to convince prospective patients and prescribers why they should be taking or prescribing synthetic, brain-altering drugs that haven't been adequately tested either for safety of efficacy.
Myth # 5: "Antidepressant drugs work like insulin for diabetics"
False. This laughingly simplistic – and very anti-scientific – explanation for the use of dangerous and dependency-inducing/addictive synthetic drugs is patently absurd and physicians and patients who believe it should be ashamed of themselves for falling for it.
There is such a thing as an insulin deficiency but only occurs in type 1 diabetes, which is an autoimmune disorder where the insulin-producing cells in the pancreas have been destroyed by a hyper-stimulated immune system that produced antibodies against its body's own cells.
Of course, it is obvious that there is no such thing as a Prozac deficiency. The so-called Selective Serotonin Reuptake Inhibitors have been deceptively mis-named by Big Pharma because those amphetamine molecule-based SSRI drugs do NOT mess only with serotonin neurotransmitter systems! In fact, they do not actually raise total brain serotonin levels as advertised.
Actually, SSRI drugs deplete serotonin long-term while only "goosing" the release of serotonin at the synapse level while at the same time interfering with the storage, reuse and re-cycling functions of the serotonin synapses that, by the way, are far more abundant in the human intestinal tract than in the central nervous system.
Parenthetically, the distorted "illogic" of the insulin/diabetes comparison above could legitimately be made in the case of the amino acid brain nutrient tryptophan, which is the precursor molecule of serotonin.
If a serotonin deficiency (or "imbalance") could be proven, the only logical treatment approach would be to supplement the diet with tryptophan rather than inflict upon the brain a synthetic chemical that actually depletes serotonin long-term!
Myth # 6: "SSRI 'discontinuation syndromes' are different than 'withdrawal syndromes'"
False. The so-called "antidepressant" drugs are indeed dependency-inducing (addictive) and the neurological and psychological symptoms that occur when these drugs are stopped or tapered down too quickly are not "relapses" into a previous "mental disorder" as psychiatrists have tried to make us believe, but are actually drug withdrawal symptoms that are different from the symptoms that prompted the original mis-diagnosis.
The term "discontinuation syndrome" is part of a cunningly-designed conspiracy that was secretly concocted between members of Big Pharma and psychiatric thought leaders in academia in order to deceive prescribing physicians into thinking that SSRIs are not addictive.
You can read more on the subject in Dr Joseph Glenmullen's important book, "Prozac Backlash".
The "discontinuation syndrome" deception has ever since been shamelessly promoted to distract attention from the fact that most psych drugs are actually dependency-inducing at the synapse levels of the brain and are therefore likely to cause withdrawal symptoms when the drugs are stopped or their dosages abruptly reduced.
Myth # 7: "Ritalin is safe for children"
False. In actuality, methylphenidate (= Ritalin, Concerta, Daytrana, Metadate and Methylin) is derogatively called "kiddie cocaine", and it deserves the label. It is a dopamine reuptake pump inhibitor drug that functions exactly like cocaine on dopamine and other neurotransmitter systems, except that orally-dosed methylphenidate reaches the brain slower than does snortable or smoked cocaine.
Therefore the oral form has less of an orgasmic "high" than cocaine. On the street, cocaine addicts actually prefer Ritalin if they can get it in a relatively pure powder form that can be snorted.
Ritalin (a lab-manufactured synthetic drug that is therefore less easily metabolically-degraded than cocaine) has the same onset of action as cocaine.
But, because of the resistance to metabolic denaturation Ritalin has a predictably longer lasting "high" than the natural cocaine molecule no matter the route it is administered which is why it is preferred by some addicts.
The molecular structures of Ritalin and cocaine both have amphetamine-based molecular structures with ring-shaped side chains which, when examined side by side, are remarkably similar.
The dopamine synapses in the brain (and the heart, the blood vessels, the lungs and the guts) can't tell the difference between the two drugs, no matter if the individual's brain is that of a 3 year-old inattentive or active toddler or a wasted, terminally-addicted adult dying on skid row.
Myth # 8: "Psychoactive drugs are totally safe for humans"
False. See Myth # 3 above. Actually all five classes of psychotropic drugs have, with long-term use, been found to be neurotoxic (ie, known to destroy or otherwise alter the physiology, chemistry, anatomy and viability of vital energy-producing mitochondria that are in every brain cell and nerve).
They are therefore all capable of contributing to dementia, memory loss, confusion, sleep disorders as well as serious bowel dysfunction when used long-term.
Any synthetic chemical or toxic metal (such as the aluminum and mercury that are in many vaccines) that is capable of crossing the blood-brain barrier into the brain (especially the immature, poorly-developed or immunocompromised brains of infants, toddlers, adolescents and young adults up to the age of 25) can alter, damage or otherwise disable the brain.
Synthetic chemical drugs are NOT capable of healing brain dysfunction, curing malnutrition or reversing brain damage. Rather than curing anything, synthetic psychiatric drugs (that can't be easily metabolized or excreted) are fully capable of masking symptoms while the abnormal emotional, neurological or malnutritional processes that mimic "mental illnesses" continue unabated.
Myth # 9: "Mental 'illnesses' have no known cause"
False. The Diagnostic and Statistical Manual (DSM) is published by the American Psychiatric Association and is pejoratively called "the psychiatric bible and billing book" for psychiatrists.
Despite its name, it actually has no statistical data in it, and, of the 374 psychiatric labels/diagnoses in the fourth edition (DSM-IV) there seems to be only two that emphasize known root causes. Those two diagnoses are Posttraumatic Stress Disorder(PTSD) and Acute Stress Disorder.
In my decade of work as an independent holistic mental health care practitioner, with enough hard work, I was always able to detect many of the multiple root causes for emotional and neurological dysfunction that easily explained the signs, symptoms and behaviors that had resulted in the perplexing number of mis-labels of "mental illnesses of unknown origin". The most common root cause was psychological trauma in all its variations.
Many of my patients had been made worse by being hastily mis-diagnosed and then hastily over-drugged with cocktails of various brain-altering drugs that had never been tested for safety or efficacy in any combination of drugs, even in the rat lab.
Many of my psychiatric-survivor patients had been bullied into being drugged, isolated, malnourished, incarcerated and even electroshocked, often against their wills without fully informed consent. The realities of "One Flew Over the Cuckoo's Nest" haven't changed much since the 1970s.
My over-drugged patients had usually been rendered unemployable or even permanently disabled as a result of the early resort to drugging, all because temporary, potentially reversible stressors had not been recognized at the outset.
Because of the reliance on drugging as Plan A, many of my patients had been made virtually incurable by not being luck enough to have gone to healing practitioners who practiced high quality, non-drug-based, potentially curable psychotherapy coupled with good brain nutrition.
The root causes of my patient's so-called mental illnesses (of supposedly unknown cause) typically began before adulthood.
Acute or chronic psychologically-traumatizing experiences of neglect, abuse or other forms of violence, including sexual, physical, emotional, psychological, spiritual and military can cause an otherwise normally-developing individual to decompensate into a temporary, preventable, potentially curable, emotionally abnormal state that could  be tragically mis-interpreted – and mis-treated – as a mental illness of unknown cause.
Most of my drugged-up patients also experienced hopelessness, sleep deprivation, serious emotional and physical neglect and brain nutrient deficiencies as well.
It was only possible to obtain this essential patient information by carefully, compassionately and thoroughly obtaining the patient's and family's complete history, starting with prenatal, maternal, infant and childhood exposures to toxins when the patient's brain was developing.
Importantly, the information-gathering needed to include the known neurotoxins that are in childhood vaccines that are always administered in cocktails that have never been tested for safety even in the rat lab.
My clinical experience proved to me that if enough high-quality time was spent with the patient and the patient's loved ones and if enough hard work was exerted looking for root causes, the patient's predicament could usually be clarified and the erroneous past labels (of "mental illnesses of unknown origin") could be thrown out.
My efforts at looking for root causes were often tremendously therapeutic for my patients, who up to that time had been made to feel guilty, ashamed or hopeless by previous exposures to therapists.
In my experience, most mental ill health syndromes represented identifiable, often serious emotional de-compensation due to temporarily overwhelming crisis situations linked to traumatic, frightening, torturous, neglectful and soul-destroying life experiences.
My practice consisted mostly of patients who knew for certain that they were being sickened by months or years of swallowing one or more brain-altering prescription drugs that they couldn't get off of by themselves.
I discovered that many of them could have been cured early on in their lives if they had only had access – and could afford – compassionate psychoeducational psychotherapy, proper brain nutrition and help with addressing issues of deprivation, family/societal neglect/abuse, poverty and other destructive psychosocial situations.
It didn't take me long to come to the sobering realization that many of my psychiatric-survivor patients could have been cured years earlier if it hadn't been for the disabling effects of mis-diagnoses, mis-treatment, isolation / loneliness, punitive incarcerations, discrimination, malnutrition, and / or electroshock.
The neurotoxic, brain-disabling drugs, vaccines and frankenfoods that most of my patients had been given early on, in combination with the adverse effects of un-acknowledged psychological trauma had started them on the road to chronicity and disability.
Myth # 10: "Psychotropic drugs have nothing to do with the huge increase in disabled and unemployable American psychiatric patients"
False. See Myths # 2 and # 3 above. In actuality, recent studies have shown that the major cause of permanent disability among the "mentally ill" is the long-term, high dosage and/or use of multiple neurotoxic psych drugs – any combination of which, as noted above, has never been adequately tested for safety even in the animal lab.
Many commonly-prescribed drugs are fully capable of causing brain-damage long-term, especially the "major tranquilizers" like Thorazine, Haldol, Prolixin, Clozapine, Abilify, Clozapine, Fanapt, Geodon, Invega, Risperdal, Saphris, Seroquel and Zyprexa, any of which can cause brain shrinkage that is commonly seen on the MRI scans of drugged-up, so-called "schizophrenics" finding that are deceptively pointed out as "proof" that schizophrenia is an anatomic brain disorder that causes the brain to shrink!
(Incidentally, non-psychiatric patients who had been on major tranquilizer drugs for reasons other than mental health have been known to experience withdrawal hallucinations and withdrawal psychoses when they quit the drug.
Astonishingly, some of these unfortunate patients have been told by psychiatrists that their new schizophrenia was "uncovered" because of the drug – a ridiculous claim very similar to the one psychiatrists used to use when unipolarly depressed patients who had been on SSRI's suddenly developed drug-induced mania and were then told that their real diagnosis of bipolar disorder was uncovered by the drug!)
Of course, highly addictive "minor" tranquilizers like Valium, Ativan, Klonopin, Librium, Tranxene and Xanax can cause withdrawal symptoms too. All tranquilizers, both major and minor, are dangerously dependency-inducing and very difficult to withdraw from.
Tranquilizer drug withdrawal syndromes, especially caused by abrupt withdrawal, can easily cause difficult-to-treat rebound insomnia, panic attacks, agitation, violence, and seriously increased anxiety, and, after long-term use, memory loss, dementia, loss of IQ points and the high likelihood of being mis-diagnosed with the so-called "Alzheimer's dementia" of "unknown etiology" instead of the real diagnosis: "iatrogenic dementia").
Myth # 11: "So-called bipolar disorder can mysteriously 'emerge' in patients who have been taking stimulating antidepressants like the SSRIs"
False. Actually, alternating, erratic, crazy-making behaviors like mania, agitation and aggression are commonly caused by the so-called anti-depressant drugs like Prozac, Paxil, Zoloft, Celexa, and Lexapro.
The long list of adverse drug effects from these SSRIs includes a syndrome called akathisia, a severe, drug-induced, sometimes suicidality-inducing internal restlessness – like having restless legs syndrome over one's entire body and brain.
In the history of medicine, akathisia was once understood to only occur as a long-term adverse effect of antipsychotic drugs (See Myth # 10). So it was a shock to many psychiatrists to see that SSRIs could also cause that deadly problem. Because of this new reality, it is my considered opinion that SSRIs should be called "agitation-inducing" drugs rather than "anti-depressant" drugs.
The important point to make is that SSRI-induced mania, SSRI-induced agitation, SSRI-induced akathisia and SSRI-induced aggression is NOT bipolar disorder "of unknown cause", and that SSRI-induced psychosis is NOT schizophrenia.
A more sobering realization, of course, is that all those disorders are iatrogenic (doctor-caused or drug-caused) and therefore preventable.
I urge readers to go to http://www.ssristories.net, to read some 6,000 mainstream media–documented stories of SSRI-induced aberrant behaviors, including numerous school shootings, numerous road rage incidents, numerous cases of postpartum depression, cases sexual misconduct among female school teachers, a multitude of murders, hundreds of murders-suicide and other acts of violence including workplace and school violence.
These cases only represent a small fraction of the possible cases, since psych drug use by the perpetrators of newsworthy irrational violence is usually not reported in the mainstream media.
Myth # 12: "Antidepressant drugs can prevent suicides"
False. Actually, there are zero psychiatric drugs that are FDA-approved for the prevention of suicidality because psych drugs, especially the so-called antidepressants, actually INCREASE the incidence of suicidal thinking, suicide attempts and completed suicides.
Over the past decades, drug companies have spent billions of dollars futilely trying to prove the effectiveness of various psychiatric drugs in suicide prevention. Even the most corrupted drug company trials have failed to accomplish that goal! The fact remains that every one of the so-called "antidepressant" drugs actually increase the risk of suicidality.
The FDA requires black box warning labels to be published on drug handout materials when research has proved that a drug increase suicidality. Drug-makers, marketers and prescribers naturally did all they could to oppose the FDA's action.
Those, all of whom feared that such truth-telling would hurt their profits (it hasn't). What can and does avert suicidality, of course, are not drugs.
Instead, suicide prevention requires the interventions by caring, compassionate and thorough teams of care-givers that includes families, faith communities and friends as well as aware psychologists, counselors, social workers, relatives (especially wise grandmas!) and, obviously, the limited involvement of psychiatric drug prescribers.
Myth # 13: "America's school shooters and other mass shooters are 'untreated' schizophrenics who should have been taking psych drugs"
False. Actually, 90% or more of the infamous homicidal and suicidal mass school shooters have, prior to the shootings, been under the "care" of psychiatrists (or other psych drug prescribers) and therefore they have typically been taking (or withdrawing from) cocktails of psychiatric drugs.
SSRIs such as Prozac and psychostimulants (such as Ritalin) have been the most common classes of drugs involved in school shootings. Antipsychotics are too sedating, although any previously abused, disrespected and justifiably angry teen who is withdrawing from major or minor tranquilizers could easily become a school shooter if given access to lethal weapons.
The 10% of school shooters whose drug history is not yet known, have typically had their medical files sealed by the authorities – probably in order to protect the drug companies and the medical professionals who were responsible for the shooters having the drugs.
Every industry that is responsible for supplying the offending drugs to those who were involved in crimes such as mass school shootings have spent an enormous amount of advertising money to get the public to buy the notion that these adolescent, white male school shooters were mentally ill rather than under the influence of their crazy-making, impulse-altering, brain-altering psych drugs (or going through withdrawal from them).
Parents often comment on how their children suddenly developed an "I-don't-give-a -damn attitude" after going on psych drugs. Nothing good can ever come out of a situation where brain-altering psych drugs are prescribed for a teased, abused, isolated, disrespected, justifiably angry and understandably vengeful adolescent boy who has access to lethal weapons.
A CBS's 60 Minutes television program several years ago made the outrageously false claim that "untreated schizophrenics" were responsible for "half of the mass shootings in America".
The four examples mentioned in the segment were, in fact, almost certainly patients who had been "made crazy" by their past "treatment" with brain-altering psychiatric drugs by unnamed psychiatrists and clinics who obviously were being protected by CBS from public identification or interrogation by the authorities as accomplices (or at least witnesses) to the crimes.
Because of this secrecy, the public was being kept in the dark about exactly what crazy-making, homicidality-inducing, suicidality-inducing psych drugs could have been involved. The names of the drugs and the Big Pharma corporations that have falsely marketed them as safe are also being protected from scrutiny, and thus the chances of prevention of future drug-related shootings or suicides is being squandered.
Such decisions by America's corporate ruling elites represent public health policy at its worst, and it is a disservice to past and future shooting victims and their loved ones.
The four most notorious mass shooters that were highlighted in the aforementioned 60 Minutes segment were the Virginia Tech shooter, the Tucson shooter, the Aurora shooter and the Sandy Hookshooter whose wild-eyed (actually "drugged-up") photos had been carefully chosen for their dramatic "zombie-look" effect, so that most ill-informed, frightened, paranoid Americans could be convinced that it was a crazy "schizophrenic", rather than a victim of another cocktail of inebriating, psychoactive, crazy-making drugs (or the withdrawal from those drugs) that likely made them perpetrate the otherwise irrational violence.
Parenthetically, it needs to be emphasized that all major media outlets profit handsomely from advertising revenues from various pharmaceutical and medical industries. Therefore, those outlets have a compelling financial incentive to protect the names of the drugs, the names of the drug companies, the names of the prescribing MDs and the names of the clinics and hospitals that could otherwise be linked to the crimes.
Certainly if a methamphetamine-intoxicated person shot someone, the person who sold the intoxicating drug to the perpetrator would be considered an accomplice to the crime, just like the bartender who supplied the liquor to some inebriated customer who later killed someone in a car accident could be held accountable.
A double standard obviously exists when it comes to powerful, respected and highly profitable corporations whose honorable drug dealers wear lab coats or three-piece suits and hobnob with the elites.
A thorough study of the scores of American school shooters, starting with the University of Texas tower shooter in 1966 and (temporarily) stopping at Sandy Hook, reveals that the overwhelming majority of them (if not all of them) were taking brain-altering, mesmerizing, inebriating, impulse-destroying, "I don't give a damn" psych drugs that had been prescribed to them by well-meaning but too-busy psychiatrists, family physicians or physician assistants who somehow claimed to be unaware of or misinformed about the homicidal and suicidal risks to their equally unsuspecting patients.
Most practitioners who wrote the prescriptions for the mass shooters or for a patient who later suicided while under the influence of the drug, will probably defend themselves against the charge of being an accomplice to mass murder or suicide by saying that they didn't know about the lethal dangers of these often cavalierly-prescribed drugs because they had been deceived by the drug companies that had convinced them of their benign nature.
Such a defense is obviously weak simply because those lethal side effects have been widely published and have been listed in the prescribing information.
Myth # 14: "If your patient hears voices it means he's a schizophrenic"
False. Auditory hallucinations are known to occur in up to 10% of normal people; and up to 75% of normal people have had the experience of someone that isn't there calling their name. (Hearing-voices.org). Hearing voices does necessarily not mean you are crazy.
Vivid nighttime dreams, hearing voices while experiencing a nightmare and daytime flashbacks of past military traumas in combat veterans probably have similar origins to daytime visual, auditory and olfactory hallucinations, and many psychiatrists don't think that they represent mental illnesses.
Indeed, hallucinations are listed in the pharmaceutical literature as potential side effects (or represent withdrawal symptoms) of many drugs, especially psychiatric drugs. These syndromes are called substance-induced psychotic disorders which are, by definition, neither mental illnesses nor schizophrenia.
Rather, substance-induced or withdrawal-caused psychotic disorders are temporary and directly caused by the intoxicating effects brain-altering drugs, malnourishing or toxic foods or other exposures to combinations of common substances such as alcohol, the neurotoxic aluminum and mercury in injectable vaccines, diet soda, chemical toxins, etc, etc.
Psychotic symptoms, including hallucinations and delusions, can be caused by substances such as alcohol, marijuana, hallucinogens, sedatives, hypnotics, and anxiolytics, inhalants, opioids, PCP, and the many amphetamine-like drugs (like Phen-Fen, [fenfluramine]), cocaine, methamphetamine, Ecstasy, and, of course, agitation-inducing, psycho-stimulating drugs like the SSRIs).
Psychotic symptoms can also result from sleep deprivation, sensory deprivation and the withdrawal from certain drugs like alcohol, sedatives, hypnotics, anxiolytics and especially the many dopamine-suppressing, dependency-inducing, sedating, and zombifying so-called anti-psychotic drugs.
Examples of other medications that may induce hallucinations and delusions include anesthetics, analgesics, anticholinergic agents, anticonvulsants, antihistamines, antihypertensive and cardiovascular medications, some antimicrobial medications, anti-parkinsonian drugs, some chemotherapeutic agents, corticosteroids, some gastrointestinal medications, muscle relaxants, non-steroidal anti-inflammatory medications, and Antabuse.
Summary
The very sobering information revealed above should cause any thinking person, patient, thought-leader or politician to ask: "how many otherwise normal or potentially curable victims of Big Pharma's highly profitable psych drugs over the last half century have actually been mis-labeled as incurably mentally ill (and then tragically mis-treated as incurably mentally ill) and sent down the convoluted path of psychiatric therapeutic misadventures that often resulted in permanent disability?"
In my mental health care practice, I treated hundreds of patients who had been given a series of confusing and contradictory mental illness labels, many of which had been one of the new "diseases of the month" for which there was a new "psych drug of the month" that was being heavily marketed on TV to potential patients and in clinics across America by thousands of Big Pharma's drug sales representatives.
Most of my patients had been victimized by unpredictable and unforseeable adverse drug-drug interactions (far too often drug-drug-drug interactions) which had then been erroneously mis-diagnosed as representing the symptoms of a new mental illness!
Extrapolating my 1200+ patient experience to what surely has been happening in the rest of America boggles my mind. There has been a massive iatrogenic (doctor- or drug-caused) epidemic going on right under our noses that has affected tens of millions of suffering victims who could have been cured if not for the drugs.
A lyric from one of Bob Dylan's songs comes to mind when I think about the massive amounts of human suffering caused by the un-ending search for profits that motivates the pro-drugging agendas of Big Pharma, Big Medicine, Big Psychiatry and fosters the willful ignorance of well-meaning, unaware healthcare practitioners that have victimized so many equally unaware, potentially curable patients.
Bob Dylan sang:
"I saw thousands who could've overcome the darkness, but for the love of a lousy buck I watched them die."
A few of the many myths of mental illness are noted above. The time to act knowledge is long overdue.
Sources: Madinamerica.com; NaturalBlaze.com
—-
http://humansarefree.com/2018/08/discovery-channel-treasure-hunter.html
The huge unidentified submerged object (USO) has 15, 300ft long obtrusions jutting from its side.
In an exclusive interview with DailyMail.com Miklos, 55, described what he found while filming episode seven of Cooper's Treasure and tells how he and his team want to bring the 'alien spaceship' to the surface.
He recalls: 'We were doing a scene where I was sitting in a two man submersible.
'We were out in the Bahamas and we were on an English shipwreck trail, somehow related to Sir Francis Drake.
'I was trying to identify shipwreck material based on one of the anomaly readings on Gordon's charts when I noticed something that stuck out, that shocked me.
'It was a formation unlike anything I've ever seen related to shipwreck material, it was too big for that.
'It was also something that was completely different from anything that I've seen that was made by nature.
'It's almost like there are five arms coming out of a steep wall cliff and each one of these is the size of a gun on a battleship. They're enormous and then there's five over here and five over there, 15 in total.
'There's identical formations in three different areas and they don't look nature made, they don't look man made, certainly nothing I've ever seen based on my experience and I have years of experience at doing this, we've identified multiple different types of shipwreck material, this doesn't match or look anything like that.'
The deepest part of the site is 300 feet below the surface, divers had to use special breathing apparatus and a state of the art submarine to access it.
—
http://humansarefree.com/2018/08/as-canada-stands-up-to-them-saudi.html
After Canada asked Saudi Arabia to release the imprisoned human rights activists, a Saudi group posted a photo of a plane about to hit Toronto's CN tower — just like 9/11.
by Matt Agorist
Canada is doing something that the United States has never been able to do, and that is standing up to Saudi Arabia. And, as a result of standing up to the tyrannical Saudi Arabian government, Canadians were issued a dire threat suggesting a new 9/11 style attack on their own soil.
The incident began after Canada demanded that Saudi Arabia release several civil rights activists who've recently been thrown in jail. The Saudi government responded by giving Canadian ambassador, Dennis Horak 24 hours to leave the country and then recalled its own ambassador to Canada, saying that it retained "its rights to take further action."
As the Guardian reports, the country's education ministry is reportedly looking to move thousands of Saudi scholarship students out of Canadian schools, while Saudi Arabia's state airline said it would suspend flights to and from Toronto.
Canada is gravely concerned about additional arrests of civil society and women's rights activists in 

#SaudiArabia

, including Samar Badawi. We urge the Saudi authorities to immediately release them and all other peaceful 

#humanrights

 activists.

— Foreign Policy CAN (@CanadaFP) August 3, 2018
"The kingdom of Saudi Arabia … will not accept interference in its internal affairs or imposed diktats from any country," the ministry tweeted in response to being called out for rife human rights abuses.
"The Canadian position is an overt and blatant interference in the internal affairs of the Kingdom of #SaudiArabia and is in contravention of the most basic international norms and all the charters governing relations between states."
Consequently, the US government, who has sold billions in weapons to the terrorist regime over the last two decades, is and always has remained entirely silent on the horrific abuse doled out by the Saudi state.
Adding to the ominous nature of the dispute, shortly after the row began to worsen, a Saudi Arabian organization tweeted a digitally altered image that depicted a plane flying toward Toronto's CN Tower — in an obvious reference to 9/11.
The image was tweeted with the following caption, "sticking one's nose where it doesn't belong!" With another saying below, "He who interferes with what doesn't concern him finds what doesn't please him."
The image was retweeted hundreds of times as Twitter blew up at the government-funded group Infographic-KSA (Kingdom of Saudi Arabia) for tweeting such an ominous threat.
Before being scrubbed from the internet, the group issued an apology and attempted to claim that the picture of a plane — aimed directly at the CN Tower, accompanied by a threat — was meant to portray the ambassador returning home. However, the internet is not buying it.
The Saudi ministry of media shut down the Twitter and Instagram accounts and claim they are investigating the group because of the complaints.
For those who don't recall, it is a fact that 15 out of the 19 hijackers on 9/11 were from Saudi Arabia.
Also, last year, for the first time since that fateful September morning nearly 17 years ago, families of victims of the 9/11 terror attacks used a new law to go after Saudi Arabia in lawsuits for their role in the attacks.
During the trials, evidence was revealed showing the Saudi Arabian embassy in Washington may have funded a "dry run" for the hijackings carried out by two Saudi employees.
What's more, as TFTP has previously reported, thanks to the release of the 28 pages, Americans and the rest of the world now know that Saudi Arabia played a significant role in the September 11th attacks.
Also, thanks to the release of 28 pages, we know that the US government was complicit in covering up Saudi Arabia's role in the attacks.
Even the severely flawed and biased "9/11 Commission Report" did not did not "exclude the likelihood that charities with significant Saudi government sponsorship diverted funds to Al-Qaeda."
For a decade and a half, Presidents Barack Obama and George W. Bush kept secret the alleged role Saudi Arabia played in the September 11 attacks on America.
Because of the cozy relationship the US has with the terrorist nation — which Trump is complicit in maintaining — special interests within the government have chosen to protect their Saudi friends instead of telling Americans the truth about what happened that fateful day.
Despite repeatedly pleas by activists and politicians alike, the US government has overwhelmingly looked the other way in the face of all the evidence and human rights abuse, opting instead to ignore it and sell the tyrannical country weapons they are currently using to carry out genocide in Yemen.
This is the exact opposite of what Canada is doing and the US should take some notes.
— Manal al-Sharif (@manal_alsharif) August 6, 2018
However, the entire US government's response to the massive spat brewing between Saudi Arabia and Canada consists of State Department spokesperson Heather Nauert releasing the following statement, "Both sides need to diplomatically resolve this together. We can't do it for them; they need to resolve it together."
For the hundreds of families currently suing the Saudi Arabian government for their role in 9/11 this tweet serves as even more evidence of their complicity.
Exposed: These 3 Groups Are Responsible for 9/11 (and the Fake 'War on Terror')
—
http://humansarefree.com/2018/08/uk-muslim-migrant-who-raped-student-in.html
UK: Muslim Migrant Who Raped Student in Cemetery: 'Yes, I Did That. Why Not?'
"Why not?" How could he even ask that question?
Here's how: sexual assault occurs in all cultures, but only in Islam does it have divine sanction.
One survivor of a Muslim rape gang in the UK said that her rapists would quote Quran to her, and believed their actions justified by Islam.
The Qur'an teaches that Infidel women can be lawfully taken for sexual use (cf. its allowance for a man to take "captives of the right hand," 4:3, 4:24, 23:1-6, 33:50, 70:30).
The Qur'an says:
"O Prophet, tell your wives and your daughters and the women of the believers to bring down over themselves of their outer garments. That is more suitable that they will be known and not be abused. And ever is Allah Forgiving and Merciful." (33:59)
The implication there is that if women do not cover themselves adequately with their outer garments, they may be abused, and that such abuse would be justified.
"Asylum seeker who raped student in a UK cemetery replies 'Yes, I did that. Why not?,'" Voice of Europe, August 7, 2018:
The sexual predator Ishaq Al-Noor, 21, has been jailed for 16 years for raping a 17-year-old student by dragging her into a cemetery. He also attempted to rape another woman, who escaped. He will be deported after serving his sentence.
The Sudanese asylum seeker came to the UK as a refugee three years ago. He carried out "almost identical" attacks on the women in June and November last year.
When the charge of rape was put to him, Al-Noor, through his interpreter, admitted to Hull Crown Court, that he was "Guilty. Yes, I did that. Why not?" He also replied "Yes, guilty" to the attempted rape.
The victim statements were read on behalf of the women by prosecutor John Thackray. The student, just 17 at the time said:
"When he assaulted me he might as well have taken my future, my sense of self, my security, and stomped on it. It shattered my parents perspective of their little girl, something no parent should have to go through. The guilt is still with me 12 months later. The horror in my mum's voice when she asked me through the phone 'Has somebody hurt you?' – it broke my heart.
"Having to sit there and recite the entire assault to a police officer in front of my parents turned me inside out. I have always been a high-achieving student. I had ambition; I knew exactly where my future was headed for."
However, when she resumed her studies, her attendance and focus dropped. She explained she now feels paranoia and guilt and suffers sleep paralysis. "Long days and longer nights lead to self-hate", she said, and she started to "really despise myself".
"I hated myself with an intensity that scares me even now," the student said. "I write letters about depression and suicide and leave them out in my room in the hope my parents would find it and see it as crying for help and get me some help."
She now suffers anxiety around people previously she'd been comfortable with. "I've given up for myself completely," she said. "For a long time I was paranoid I'd run into him."
"It wasn't something I did. I didn't give consent. I didn't even give him a reason. I made it very clear I didn't want intercourse. I said "No". Through his actions he conveyed the message my "No" was not important, and my body and soul were not worth the value that every human being deserves. My body was violated."
The second woman Al-Noor tried to rape attempted to take her own life in the aftermath. She and her partner attended court to see Al-Noor jailed.
The Destruction of Europe: 'Muslim Migrants' Are A Trojan Horse (It's Coming to America Next)
—
audio illusions:
_—
—-
—
—
_—
—-