—
—
https://www.ksl.com/?sid=46367161&nid=148&title=wire-theft-stops-train-in-its-tracks-report-states
https://www.ksl.com/article/46367034/police-report-success-in-ongoing-north-temple-operation
SALT LAKE CITY — A 30-day operation focusing on crime along North Temple has already resulted in more than 80 drug arrests in the first two weeks, according to law enforcers.
As part of the continuing Operation Rio Grande effort, the Department of Public Safety and Salt Lake City police recently launched a monthlong operation focusing on North Temple, saturating the area with extra patrols and more officers, both uniformed and undercover.
In just two weeks, DPS officers alone have made 87 drug-related arrests, served 35 warrants, and arrested seven fugitives mainly on federal or Adult Probation and Parole warrants, said State Bureau of Investigations Major Tyler Kotter. In addition, 39 alleged drug dealers have been arrested, he said.
Sometimes the criminal element needs that pressure to stop doing what they're doing in that area. They move to certain areas. We recognize that and move with them.
–State Bureau of Investigations Major Tyler Kotter
https://www.ksl.com/?sid=46367419&nid=148&title=fire-burns-150-acres-in-tooele-county-forces-evacuations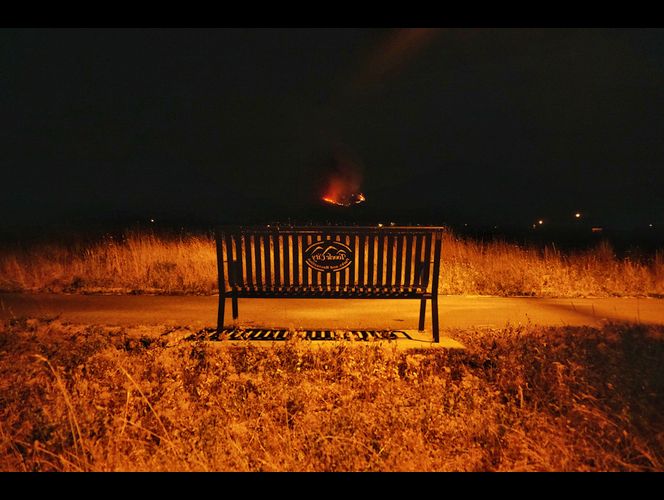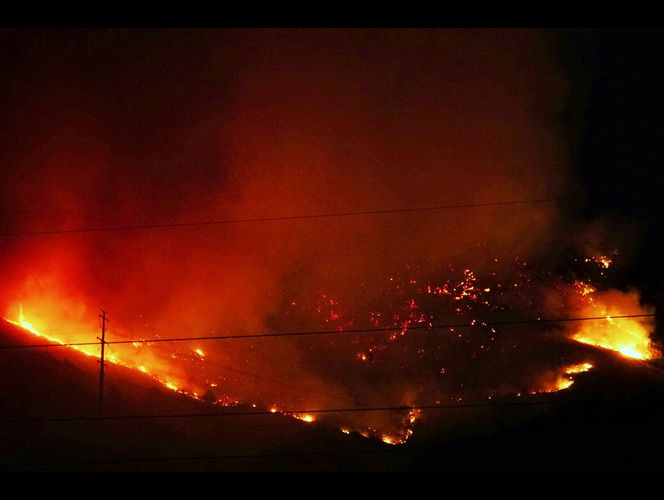 https://www.ksl.com/?sid=46367167&nid=1419&title=idaho-prison-officials-inmates-hacked-system-to-get-credits
BOISE, Idaho (AP) — Idaho prison officials say 364 inmates exploited vulnerable software in the JPay tablets they use for email, music and games to collectively transfer nearly a quarter million dollars into their own accounts.
https://www.ksl.com/?sid=46367206&nid=148&title=spiders-blanket-shoreline-at-great-salt-lake-marina
MAGNA — Sightseers at the Great Salt Lake State Park are seeing more than just water. The rocky and grassy sections of shoreline have been overrun with spiders.
"The birds rule the beach. The spiders rule the land," said Great Salt Lake State Park assistant manager James Wells.
Wells said the spiders — Western Spotted Orb Weavers — are attracted to the shoreline by all the brine flies. Each spring, the spiders start to come out. As the summer goes on, the spiders gorge themselves on all the tiny flies. Then the spiders themselves become meals.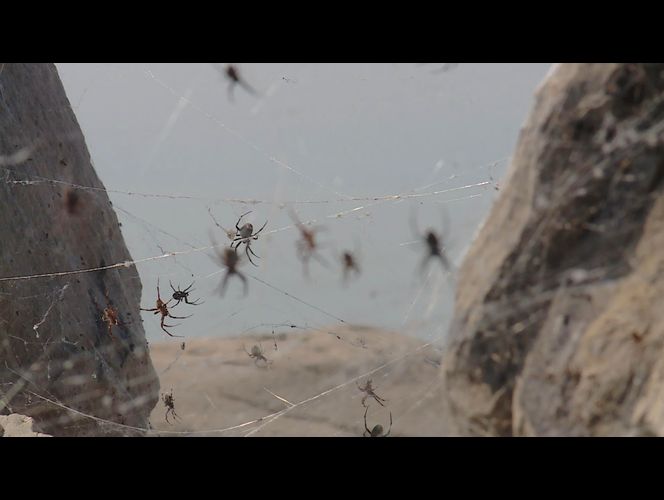 https://www.ksl.com/?sid=46367079&nid=157&title=papa-john-sues-papa-johns
https://www.ksl.com/?sid=46366830&nid=1268&title=thinking-about-buying-an-electric-car-pros-and-cons
https://www.ksl.com/?sid=46367233&nid=148&title=uta-video-shows-scores-of-cyclists-crossing-tracks-before-fatal-collision
One video from a surveillance camera at the crossing begins as the final boxcars of a Union Pacific train pass through the railroad crossing. Scores of bicyclists move through the crossing before the arm is raised.
About 20 seconds later, a digital signal lights up to alert bystanders to an incoming FrontRunner train, and the crossing arm begins to swing down again. About five bicyclists cross after the arm has fully lowered, even after other cyclists have stopped; at least one cyclist is seen waving frantically for others to move faster
The video also shows one cyclist who begins to ride over the tracks and quickly turns around as the northbound train approaches.
—-
Round The Bend
The political insanity roiling the USA only gets worse, with no end in sight. On Wednesday, Senator Ed Markey (D-Mass), made the astonishing statement on CNN that "the American people wanted a confrontation, not a conversation," between Presidents Trump and Putin in Helsinki.
Really? We wanted a mud wrestling bout and all we got was some lousy chit-chat? Next time, maybe Mr. Trump will bring a fungo bat to the room and "tune up" his counterpart – a popular negotiating technique from the rough-and-tumble New York City construction scene back in Mr. Trump's halcyon days. Some people you just can't reason with, especially the hell-spawned man-beast who personally directed Russian "meddling" and "interference" in our election and stole certain victory from president-designee Hillary. (I know this because The New York Times and The Washington Post said so.)
Another astonishment: in his testimony before the Senate Foreign Relations Committee this week, Secretary of State Mike Pompeo said the US would not recognize Crimea as part of Russia and would demand the return of the region to Ukraine. Not to put too fine a point on it, Mr. Pompeo is pissing up a rope on that one. Russia will not give up its warm-water naval bases on the Black Sea anymore than the US will return its San Diego naval installation to Mexico, and Mr. Pompeo knows it. So do the posturing idiots on the senate committee, who apparently forgot that our own government officials fomented the 2014 Ukrainian coup that prompted Russia to annex Crimea and its military assets in the first place.
How many of you feel a gnawing disgust and contempt for both sides of the US political spectrum? The news, day and night, reveals a nation unable to think, unable to discern reality from fantasy, avid to dissemble and lie about absolutely everything, eager to support any racketeering operation designed to fleece its own citizens, and utterly ignoring the genuine problems that can drive us into a new dark age.
On balance, and just for now, I'm more disturbed by the side represented by the Democratic Party, aka the "progressives" or "the Resistance," because they are responsible for politicizing the FBI before, during, and after the 2016 election and that was a dastardly act of institutional debauchery in an agency with the power to destroy the lives and careers of American citizens. The product of that corruption is a dangerous manufactured hysteria inciting hostility and aggression against another nation that could lead to a war that humanity will not recover from.
Nobody in that group of rogue FBI agents and their Department of Justice enablers has had to answer for any of this, especially those whose misdeeds have been identified in detail by the DOJ's own Inspector General. Am I the only one in the country wondering why they have not been called to a grand jury? That is generally how the rule of law works when evidence of criminal misbehavior comes to light and a formal inquiry must determine whether indictments are warranted. You'd think The New York Times or The WashPo would want to ask Deputy Attorney General Rod Rosenstein why he has not assigned a federal prosecutor to walk these cases into grand juries. What is he waiting for? What are the papers waiting for?
Mr. Trump seems completely over his head in all this. The permanent Washington bureaucracy and all its handmaidens on K Street and news media are determined to expel him from the Deep State's craw like a lump of under-chewed hanger steak so they can get back to business-as-usual, namely asset-stripping what's left in the nation that's not nailed down. Mr. Trump lacks even the most rudimentary rhetorical skills to defend his legitimacy in office, and obviously his enemies deny that there's anything legitimate about him, not least his presence in their swamp.
Nobody can say where all this is tending, but if we do not stumble into some version of World War Three before Christmas, I foresee a drawn-out, bloody house-cleaning in American leadership that will make the French Revolution look like a simple civic colonic.
https://www.zerohedge.com/news/2018-07-27/will-make-french-revolution-look-simple-colonic
https://www.zerohedge.com/news/2018-07-27/global-oil-discoveries-see-remarkable-recovery-2018
https://www.zerohedge.com/news/2018-07-27/trump-supporting-veteran-violently-attacked-la-mob
A viral video from Thursday night shows a violent mob attacking a Marine veteran who was wearing a Trump shirt near President Trump's star on the Hollywood Walk of Fame.
The video begins with an enraged man shouting at Los Angeles-based journalist Elijah Schaffer, who showed up with singer Joy Villa and the veteran, wearing pro-Trump attire. The man, shouting at Schaffer, repeats the phrase "I can say nigger if I want to," before Schaffer tells the man to "get out of my face."
Then, a scuffle breaks out between an Asian man and an individual referred to as a Marine veteran, reports Infowars' Paul Joseph Watson.
The anti-Trump agitator throws the first punch at the veteran and then the man involved in the first confrontation physically assaults the veteran and Schaffer.
Other anti-Trump agitators join in the fight before one of them launches a kick at a man filming the scenes on a large camera.
A group of teenagers then break out in a chant of "fuck Donald Trump" as Schaffer and the veteran, who ably defended themselves against the mob, leave the area. -Infowars
Schaffer tweeted "We stood our ground," however he says his $3,000 camera was stolen.
So now wearing a Trump jersey with @Joy_Villa is enough to get your crew beaten up in Los Angeles. Jk. We stood our ground. They stole our $3000 camera. PayPal info@photosbyelijah.com or Venmo @elijah-Schaffer PLEASE. Need to replace it to film. pic.twitter.com/dZYUmHE8Xu
— Elijah Schaffer (@ElijahSchaffer) July 27, 2018
Villa weighed in over Twitter following the incident, tweeting "Our Marine Veteran was attacked. They stole Elijah's $3000 camera. THIS is what @repmaxinewaters call to violence brought here in LA"
Me + @SlightlyOffens surrounded by violent mob as we wore MAGA hats & spread love at @realDonaldTrump Star. Our Marine Veteran was attacked. They stole Elijah's $3000 camera. THIS is what @repmaxinewaters call to violence brought here in LA @foxbusiness @foxandfriends @tomilahren pic.twitter.com/LGkUeHpj5d
— Joy Villa (@Joy_Villa) July 27, 2018
As Watson notes, "This is just the latest in a series of violent attacks on Trump supporters," linking to a list of over 500 such attacks compiled by Breitbart's John Nolte (@NolteNC).
Earlier in the week, Trump's Hollywood Walk of Fame star was destroyed by a man with a pickaxe.
The more this kind of thing happens, the higher Trump's approval rating goes. Carry on, idiots. 👏😄 pic.twitter.com/ki0rVwQvgd
— Paul Joseph Watson (@PrisonPlanet) July 25, 2018
Priorities of course…
Let's check in on the walk of fame stars that don't cause outrage… pic.twitter.com/QG5eSXTrVT
— Tim Young (@TimRunsHisMouth) July 26, 2018
https://www.zerohedge.com/news/2018-07-27/cbs-crushed-sexual-misconduct-expose-targets-ceo-moonves
CBS shares are down over 6% following reports CEO Les Moonves will be accused of unwanted kissing and touching in a New Yorker magazine article set to be published Friday.
Bloomberg reports that the allegations in the article by Ronan Farrow involve incidents that go back, in part, more than 20 years, the Hollywood Reporter said, citing sources with knowledge of the matter who it didn't identify. Farrow was among the reporters who first broke news on the sexual-misconduct allegations against Harvey Weinstein last year.
Share are down over 6% back to 6-week lows…
CBS directors said in a statement, "All allegations of personal misconduct are to be taken seriously."
Here's the full statement:
"All allegations of personal misconduct are to be taken seriously.
The Independent Directors of CBS have committed to investigating claims that violate the Company's clear policies in that regard. Upon the conclusion of that investigation, which involves recently reported allegations that go back several decades, the Board will promptly review the findings and take appropriate action. The timing of this report comes in the midst of the Company's very public legal dispute.
While that litigation process continues, the CBS management team has the full support of the independent board members. Along with that team, we will continue to focus on creating value for our shareowners."
Notably, the allegations, some decades-old, are surfacing as Moonves and CBS are embroiled in a legal battle with parent company National Amusements Inc. for control of the company.
https://www.zerohedge.com/news/2018-07-27/bizarre-response-twitter-tells-trump-it-does-not-shadowban-even-it-confirms-it-does
In response to growing outrage over the practice of "shadow banning" conservatives, as confirmed last week by the liberal publication VICE and promptly tweeted about by President Trump, Twitter issued a strange explanation to "set the record straight," where they explicitly state that they do not engage in the practice – except then they describe how they do exactly that.
"People are asking us if we shadow ban. We do not. But let's start with, "what is shadow banning?"
The best definition we found is this: deliberately making someone's content undiscoverable to everyone except the person who posted it, unbeknownst to the original poster." -Twitter
Then, Twitter reiterates they don't shadow ban – with the caveat in parentheses that you may need to go directly to the timeline of some users in order to see their tweets. (tee hee!)
"We do not shadow ban. You are always able to see the tweets from accounts you follow (although you may have to do more work to find them, like go directly to their profile). And we certainly don't shadow ban based on political viewpoints or ideology." -Twitter
In other words, Twitter says they don't shadow ban – it's just that tweets from people you follow may never appear unless you click directly into their timeline.
This is remarkable from $TWTR
– defines shadowbanning
– says they don't shadowban
– then says that for some accounts you have to go visit them to see their tweets@jack you might need to take the nosering out and clean house pic.twitter.com/3sTlkDWM4G
— Barbarian Capital (@BarbarianCap) July 27, 2018
Twitter's own employees admitted to the practice in a January undercover exposé, after investigative journalists with Project Veritas went undercover in San Francisco, Twitter's hometown.
The first clip features a former Twitter software engineer who explains how/why Twitter "shadow bans" certain users:
Abhinav Vadrevu: "One strategy is to shadow ban so you have ultimate control. The idea of a shadow ban is that you ban someone but they don't know they've been banned, because they keep posting but no one sees their content."
"So they just think that no one is engaging with their content, when in reality, no one is seeing it. I don't know if Twitter does this anymore."
Then there was Olinda Hassan, a Policy Manager for Twitter's Trust and Safety team explains on December 15th, 2017 at a Twitter holiday party that the development of a system of "down ranking" "shitty people" is in the works:
"Yeah. That's something we're working on. It's something we're working on. We're trying to get the shitty people to not show up. It's a product thing we're working on right now."
Although Twitter presents itself as politically neutral, it's culture behind closed doors is one of blatant censorship and systematic bias. Watch closely @jack, because you know we are. FULL VIDEO: https://t.co/Tqrd4FBr2v pic.twitter.com/DBOIcEvX8W
— James O'Keefe (@JamesOKeefeIII) January 11, 2018
In the full video (see below) Twitter Content Review Agent Mo Nora explains that Twitter doesn't have an official written policy that targets conservative speech, but rather they were following "unwritten rules from the top":
"A lot of unwritten rules, and being that we're in San Francisco, we're in California, very liberal, a very blue state.You had to be… I mean as a company you can't really say it because it would make you look bad, but behind closed doors are lots of rules."
"There was, I would say… Twitter was probably about 90% Anti-Trump, maybe 99% Anti-Trump."
Meanwhile, Pranay Singh reveals again just how creepy Twitter can be by digging into your profile and conversation history to determine whether or not you're a "redneck" and therefore worthy of being banned:
"Yeah you look for Trump, or America, and you have like five thousand keywords to describe a redneck. Then you look and parse all the messages, all the pictures, and then you look for stuff that matches that stuff."
When asked if the majority of the algorithms are targeted against conservative or liberal users of Twitter, Singh said, "I would say majority of it are for Republicans."
And in October, 2016, Dilbert creator Scott Adams was "shadowbanned" by Twitter, which he noted on his blog:
This weekend I got "shadowbanned" on Twitter. It lasted until my followers noticed and protested. Shadowbanning prevents my followers from seeing my tweets and replies, but in a way that is not obvious until you do some digging.
Why did I get shadowbanned?
Beats me.
But it was probably because I asked people to tweet me examples of Clinton supporters being violent against peaceful Trump supporters in public. I got a lot of them. It was chilling.
Late last week my Twitter feed was invaded by an army of Clinton trolls (it's a real thing) leaving sarcastic insults and not much else on my feed. There was an obvious similarity to them, meaning it was organized.
At around the same time, a bottom-feeder at Slate wrote a hit piece on me that had nothing to do with anything. Except obviously it was politically motivated. It was so lame that I retweeted it myself. The timing of the hit piece might be a coincidence, but I stopped believing in coincidences this year.
Brad Parscale, along with Republican National Committee (RNC) Chairwoman Ronna McDaniel, wrote a letter in May calling for the CEOs of Facebook and Twitter to address concerns over conservative censorship ahead of the 2020 election, as well as a call for transparency.
https://news.vice.com/en_us/article/43paqq/twitter-is-shadow-banning-prominent-republicans-like-the-rnc-chair-and-trump-jrs-spokesman
–
Someone leaked the lawyer/client confidential tape containing a conversation between President Donald J. Trump and his lawyer Michael Cohen. A former judge, assigned by the presiding judge to evaluate the seized tapes, reportedly concluded that this conversation was privileged. Yet someone leaked their contents. The President Trump's current lawyer, Rudy Giuliani, then waived the privilege as to that tape. He said he never would have waived it had its existence and content not been improperly leaked.
So, the question remains: Who leaked this privileged material? If it was anyone in the Trump camp, there would be no violation of confidentiality, as the privilege belongs to the client, namely Trump, who can waive it. But no one else, most especially his lawyer, may properly waive the privilege. And Giuliani has categorically denied that it was leaked by Trump or anyone on his behalf. Indeed, he has expressed outrage at the leak.
Whom does that leave? Cohen is an obvious suspect, although I am confident that his excellent and experienced lawyer, Lanny Davis, would not have done so. Perhaps Cohen himself, who ran into Michael Avenatti at a restaurant, told him about the tape. We simply do not know.
Pictured: Michael Cohen, (left) former personal lawyer for President Donald Trump, exits the United States District Court in New York on May 30, 2018. (Photo by Eduardo Munoz Alvarez/Getty Images)
It is unlikely that any judicial or prosecutorial authority is responsible for the leak, because they would have more to lose than to gain if they were caught.
The reason this is important to all Americans, beyond the immediate parties to this taped conversation, is that it may well discourage clients, patients, penitents and others from confiding in their lawyers, doctors, priests and the professionals who promise them confidentiality. Cohen promised confidentiality and yet the world heard what his client confided in him. We know he recorded the confidential conversation without the knowledge of his client. That is bad enough. Then it was deliberately leaked by someone who must have believed he or she would reap some benefit or advantage from having the public hear it.
We must find out who is the source of this damaging leak — damaging to all Americans who place their faith in the promise of confidentiality from the professionals in whom they confide.
It is an ethical violation, subject to serious sanctions including disbarment, for a lawyer to disclose, or cause to be disclosed, privileged conversations. And for good reason. The obligation of a lawyer not to disclose confidential information is codified in Rule 1.6 of the New York Bar. This broad rule prohibits, subject to exceptions not present in this case, any knowing disclosure of confidential information. That plainly covers the kind of conversation we have all now heard in the leaked tape: namely, the discussion between Trump and his attorney as to how to deal with a potential messy problem. We may not like the subject matter under discussion, but it is fully covered by the privilege, as the former Judge rightly found. That is why this leak is so difficult to fathom. The risks to the leaker are greater than any short-term benefit. But the fact remains that the leak occurred, and now it is imperative that the leaker be exposed and held to account.
This can be accomplished in several ways. Judge Kimba Wood, who is presiding over the matter, could hold a hearing in which the potential suspects are is placed under oath and asked the simple question whether they leaked the contents of the tape and/or whether they know who the leaker was. Obviously, people who are willing improperly to leak confidential material may also be willing to lie about it under oath, but the consequences of lying under oath are greater than leaking, as leaking is not a crime but perjury is.
Notwithstanding the importance of this issue, there seems to be little interest among the participants in determining who leaked the tape. There has been no call for an investigation. Perhaps this is because both sides think they benefited from the leak. I leave that to the public, and eventually the courts, to determine. What is clear is who was hurt by the leak: all Americans who rely on confidentiality – which means all of us – were hurt when the world was allowed to listen to a lawyer/client privileged conversation, that no one except the participants should ever have heard.
https://www.zerohedge.com/news/2018-07-27/dershowitz-who-leaked-trump-tape
https://www.zerohedge.com/news/2018-07-27/steve-big-short-eisman-now-shorting-tesla
https://www.zerohedge.com/news/2018-07-27/twitter-crashes-15-after-users-drop-company-warns-more-declines-expected
https://www.zerohedge.com/news/2018-07-27/us-military-plane-leaves-north-korea-remains-korean-war-soldiers
—

https://www.bibliotecapleyades.net/scalar_tech/esp_scalartech24.htm


by Christi Verismo
from ChristiVerismo Website

1 – A POSSIBLE SCALAR WAR SCENARIO

The following seems like science fiction, but scalar beam weapons were invented in 1904 by a American immigrant genius called Nicola Tesla (1856 or 57 -1943) from Yugoslavia.
Since he died in 1943, many nations have secretly developed his beam weapons which now further refined are so powerful that just by satellite one can:
make a nuclear like destruction

earthquake

hurricane

tidal wave

cause instant freezing – killing every living thing instantly over many miles

cause intense heat like a burning fireball over a wide area

induce hypnotic mind control over a whole population

read anyone on the planet's mind by remote

affect anybody's REM dream sleep by sending in subliminal pictures to the visual cortex

cause hallucinogen drug like effects or the symptoms of chemical or biological poisoning

make a disease epidemic by imprinting the disease 'signature' right into the cellular structure

paralyze and or/kill everyone instantaneously in a 50 mile radius

remove something right out of its place in time and space faster than the speed of light, without any detectable warning by crossing 2 or more beams with each other and any target can be aimed at even right through to the opposite side of the earth
If either of the major scalar weapon armed countries e.g. U.S. or Russia were to fire a nuclear missile to attack each other this may possibly not even reach the target, because the missile could be destroyed with scalar technology before it even left its place or origin. The knowledge via radio waves that it was about to be fired could be eavesdropped and the target could be destroyed in the bunker, fired at from space by satellite.
Alternatively invisible moving barriers and globes made of plasma (produced by crossed scalar beams) could destroy any nuclear missile easily while it moves towards the target and failing all these, it could be destroyed by entering the target's territory by passing through a Tesla shield which would explode anything entering its airspace.
To begin with, defense using scalar technology could intercept it before it even landed. Secret eavesdropping of radio communications tapping into ordinary military radio contact using undetectable 'scalar wave carriers' hacking in may have heard military personnel say it was about to be fired.
The missile may be destroyed from above the site, using satellites equipped with scalar or particle beam weapons or a cloaked UFO (American or Russian made anti-gravity disk originally made by back engineering crashed alien saucers) or aircraft using scalar or particle beams which could invisibly (and undetectably with standard equipment) cause the target to malfunction and drop down.
By using a scalar wave (radar like) 'interference grid', which covers both country's entire military activities in the air, underground or undersea, scalar transmitters send waves over large areas at 90 deg angles to each other. These waves follow the earth-ionospheric wave guide and curve around the planet. It is called an 'interference grid' because all solid moving objects show up as a spot of light moving through marked grid squares on an operator's video screen.
Scalar waves are a higher form of radar waves, but they go one step further by passing through anything solid too and are able to detect and be able to be made into a focused beam to target anything through the earth or sea as well.
A scalar beam can be sent from a transmitter to the target, coupled with another sent from another transmitter and as they cross an explosion can be made. This interference grid method could enable scalar beams to explode the missile before launch, as well as en route with knowing the right coordinates. If the target does manage to launch, what are known as Tesla globes or Tesla hemispheric shields can be sent to envelop a missile or aircraft.
These are made of luminous plasma which emanates physically from crossed scalar beams and can be created any size, even over 100 miles across. Initially detected and tracked as it moves on the scalar interference grid, a continuous EMP (electromagnetic pulse) Tesla plasma globe could kill the electronics of the target. More intensely hot Tesla 'fireball' globes could vaporize the missile.
Tesla globes could also activate a missile's nuclear warhead en route by creating a violent low order nuclear explosion. Various parts of the flying debris can be subjected to smaller more intense Tesla globes where the energy density to destroy is more powerful than the larger globe first encountered.
This can be done in pulse mode with any remaining debris given maximum continuous heating to vaporize metals and materials. If anything still rains down on Russia or America, either could have already made a Tesla shield over the targeted area to block it from entering the airspace.


2 – HOW WERE SCALAR WAVES DISCOVERED?
Scalar wavelengths are finer than gamma rays or X rays and only one hundred millionth of a square centimeter in width. They belong to the subtle gravitational field and are also known as gravitic waves. Uniquely, they flow in multiple directions at right angles off electromagnetic waves, as an untapped energy source called 'potentials'.
Potentials are particles which are unorganized in hyperspace – pure etheric energy not manifest in the physical world. In comparison, electromagnetic waves (measured by so many hertz or pulses per second, which we are familiar with e.g. radio waves) exist normally in the physical world, but can only be measured up to levels determined by the sensitivity of the equipment being used as to how many cycles per second they operate.
Scalar waves were originally detected by a Scottish mathematical genius called James Clerk Maxwell (1831-1879) He linked electricity and magnetism and laid the foundation for modern physics, but unfortunately the very fine scalar waves (which he included in his research) were deliberately left out of his work by the 3 men, including Heinrich Hertz, who laid down the laws taught for physics as a discipline at colleges.
They dismissed Maxwell's scalar waves or potentials as "mystical" because they were physically unmanifest and only existed in the "ethers" and so were determined to be too ineffectual for further study. These enigmatic (but more powerful than even microwaves when harnessed and concentrated into a beam) scalar waves may have been forgotten except that Nikola Tesla accidentally rediscovered them. He'd originally worked with Thomas Edison who discovered direct current, but Tesla discovered alternating current.
The two men disagreed and eventually parted ways and Tesla later experimented using the research of the German Heinrich Hertz, who was proving the existence of electromagnetic waves. Tesla found, while experimenting with violently abrupt direct current electrical charges, that a new form of energy (scalar) came through.
By 1904, Tesla had developed transmitters to harness scalar energy from one transmitter to another, undetectably bypassing time and space. He could just materialize it from one place to another through hyperspace, without the use of wires, it was just sucked right out of the space-time/vacuum and into a transmitter and into a beam which could be targeted to another transmitter. Unfortunately he got no financial support for replacing electricity, which used wires and therefore earned money, and to this day, this is the reason why scalar energy is still not acknowledged in mainstream physics.
Tesla, even though he discovered more for mankind in science than many others, is still not credited in science books for his discovery of scalar waves, a source of "free-energy" obtainable as a limitless source of power that costs nothing. Other inventors have sporadically rediscovered "free-energy" but have come to harm or have been silenced by the sum of millions of dollars hush money, a small sum compared to the sale of electricity, oil, gas and a myriad of other energy producers which would then be rendered worthless.
Money hungry big business has harshly crushed any opposition to their own riches, generated by multiple obsolete earth polluting fossil fuels.


3 – A CLOSER LOOK AT SCALAR WAVE-FORMS 
These finer scalar wave-forms also have been discovered periodically by other mathematicians, who have been able to calculate new equations especially in harmonics (used in hyperdimensional physics) connecting the wavelengths of matter, gravity and light to each other and how all these lock in and create our expression of time (as it manifests in space) – which has been now discovered to be untapped 'potential' energy flowing in hyperspace.
Time flows like a wave-form river in hyperspace in a grid pattern. This consists of interlocking great circles which circle the poles and include a lattice grid of lines that are 30 nautical miles or 55.5 km apart. When scalar beams charge through hyperspace these 'rivers of time' get blocked and redirected temporarily.
There is a covert plan underfoot to change the way time is expressed on this planet altogether using hyperdimensional physics and Tesla technology, by splicing earth back onto a now defunct Atlantean timeline in which Luciferhadn't fallen from grace.
Our present 'reality' is expressed in the way time runs around the corridors in hyperspace by the pattern it takes. Other 'timelines' exist in a different kind of grid pattern, creating alternative versions of our 'present'. Multiple versions of reality (or for example 2 April 2004) can be manipulated given the right technology, and people can enter into parallel universes do all sorts of things and then enter back into this one.
One needs a Tesla Zero Time Reference Generator, which can lodge a specific reality into the time at the center of the universe, in which it stays still, acting like an anchor. Both America and the UK governments are able to manipulate and enter into different realities.
The various dimensions each comprise a complex pattern of interlocking wave-forms. Matter has been found to be only one wave of a pulse comprising a positive cycle, while the negative cycle manifests as 'anti-matter'. The 'matter' pulse brings something 'into' physical visibility, then it disappears momentarily and returns. But the pulses are so rapid we don't see something as unmanifest while temporarily dematerializing.
Physical time is only measured by the visibility of something's aging process, or in other words its passage through a journey starting at one measured time-reference point to another. Different wave-forms only appear to us to be solid because we are comprised of the same matter. If the frequencies governing the time between a matter pulse and an anti-matter pulse are shortened or lengthened with technology, time will go faster or slower in the surrounding space or what it effects.
Therefore scalar waves belong to space-time in which anti-matter or hyperspace exists. Time can be altered by harnessed and directed scalar waves (including magnets which give off scalar waves which bend time) because they disrupt the pulse of matter and anti-matter and therefore the rate at which something normally passes through time with its usual smoothness. An experiment with scalar waves in USA once caused all the clocks and watches in the test neighborhood to go berserk for 4 days, until the flow of time resettled back to its normal flow and they returned as before. This was noted by Frank Golden.
Scalar 'potentials' can be created artificially and when focused into a weapon, can do major damage to an object's location in space-time.
That which determines the object's natural pulse of matter and anti-matter cycle can become stressed when targeted by scalar waves made of artificial potentials, because they are almost always absorbed by the nucleus of an atom, not the electrons in orbit. Hyperspace can become warped temporarily, although space-time naturally curves around natural vortexes the earth has which form 'chakras' to absorb and release universal energies.
These are opened and closed in natural cycles according to the positions of the sun and moon in relation to earth. Because scalar waves are finer than gamma waves they can pass through any physical substance undetected. However the damage inflicted can be so powerful that they can dislodge an object right out of time and space and cause it to temporarily disappear away from its normal movement in time.
All objects move in time, and they will also move in space if a physical external force activates the object's own natural internal scalar waves to point in the direction it is sent to causing it to move from A to B depending on how much force is used. Or they are trapped motionless in space by the internal scalar energy within swirling around interlocking into a deadlock, (making it appear still) however the object still moves in time.
A beam of scalar energy can cause the timeframe the object resides in to get warped, making it disappear into another reality.


4 – HOW DO SCALAR WEAPONS WORK?
Particles which are unorganized in hyperspace (potentials) can be harnessed into recreating multiple frequencies of scalar waves and these can now be manufactured artificially and can include frequencies between infrared and ultraviolet. If a transmitter is at a higher reference 'potential' than the interference zone of 2 crossed scalar beams, energy emerges into the plasma 'bottle' which materializes physically and this is called 'exothermic' mode.
This can cause explosions and can be 'nuclear like' if set at a high frequency. Even though no electromagnetic energy has flown through space between the transmitters and the target, and because it has bypassed physical space, the energy can suddenly appear faster than the speed of light and destroy something without warning. It is only as a locked in artificial potential that is a directed 'river of force' in hyperspace and it is entirely undetectable with conventional scientific equipment, which is where the danger lies.
Nobody can ever know what the enemy is planning or who their enemies are and because it never gets any press normal military personnel without this knowledge would never know what hit them, especially if it is scalar mind control.
To extract energy back to the transmitters from the energy bottle of 2 crossed scalar beams the potential must be set at a lower mode and this is called 'endothermic' mode and as energy is extracted out of the 'bottle' area, a freezing will occur, possibly causing a thunderous sound.
When 2 transmitters send timed pulses, which meet, an explosion will occur which either produces energy or extracts it. If 2 crossed beams are in 'continuous' mode the energy between beams is continuous and Tesla globes and hemispheres can be made which act as a continuous shield to either destroy incoming weapons and aircraft entering it. If multiple frequencies are transmitted on the beams, at the intersection a 3 dimensional globe appears.
This can be manipulated to have very high infolded energy with any desired light emission, shape, color or intensity. It can even cause metal to soften or melt. This 'bottle' of energy can be detonated inside the earth to create an earthquake or into a building to make a 'nuclear like' explosion. This 'bottle' can be moved anywhere on the planet or through it and made any size.
The Russians in 1985 once threatened the earth itself by activating their scalar weapons with multiple scalar transmitters turned on at once, endangering the survival of the entire planet. According to nuclear physicist Bearden, they conducted a massive, 'full up' scalar weapon systems and communications strategic exercise.
During this sudden exercise American Frank Golden discovered the Russians activated 27 gigantic 'power taps', established by resonating the earth electrogravitationally on 54 powerful scalar frequencies (27 pairs where the two are separated from each other by 12 kHz.) transmitted into the earth and they utilized this to stimulate the earth into forced electrogravitational resonance on all 54 frequencies.
Each of the 27 power taps extracted enormous energy from the molten core of the earth itself, and turning it into ordinary electrical power. Each giant tap is capable of powering 4 to 6 of the largest scalar EM howitzers possessed by Russia.
Bearden writes:
"Apparently over 100 giant scalar EM weapons were activated and a large number of command and control transmissions and it lasted several days.

By alternating the potentials and loads of each of the two paired transmitters, electrical energy in enormous amounts can be extracted from the earth itself, fed by the 'giant cathode' that is the earth's molten core. Scalar EM command and control systems, including high data rate communications with underwater submarines, were also activated on a massive scale.

The exercise went on for several days, as power taps were switched in and out, and command and control systems went up and down. Bearden claims not one American intelligence lab, or scientist detected this as they didn't have a detector for scalar EM radiation, and that not one officially believes that the exercise ever happened."
However, it was monitored on an advanced, proprietary detection system by Frank Golden for several days and by Bearden for several hours.
This exercise proved Brezhnev's 1972 statement that by 1985 the Soviets would be prepared to do as they wish, anywhere in the world. The Soviets are using unknown attributes of matter, phenomena and laws of nature by research covering the equivalent of 7-8 U.S. atom bomb projects back to back already.
However both America and Russia are doing through the earth scalar beam transmissions and ever since then earth's internal dynamo has been affected. It suddenly experienced a sudden unexpected slowdown in rotation 1984. It has become like an unbalanced washing machine, wobbling as it spins.
Scalar waves pass naturally between the center of the earth and the sun, and this coupled with multiple annual nuclear tests (which have been proven to disturb the ionosphere and magnetic field) the balance of the earth with the moon, may even cause the earth to flip, if the naturally produced scalar waves are diverted onto another course, which are keeping the earth spinning harmoniously.


5 – WHAT CAN SCALAR WEAPONS DO?
A Tesla shield protecting a military target could be made of three or more concentric shields, that would produce multiple electromagnetic pulse energy and severe heating of anything which enters it.
These concentric Tesla shields can also clean up and sterilize any gamma radiation resulting from an explosion of a nuclear warhead. Nicola Tesla even in the 1920s could create a protective 3 dimensional 'shield' or 'dome' formed by 2 or more transmitters sending widened scalar beams linked together over a target in a hemisphere shape. Instead of causing the target to explode which narrow more intense crossed beams would, a wider more encompassing beam could form a large plasma shell outside something to be protected.
This acted like an electrifying force field shaped like a dome, which could cause anything which entered it to have its technology dudded, (inoperative) make incoming aircraft pilots die by destroying their nervous system and/or make an incoming missile, aircraft or tank blow up.
Multiple layers could be nested made of different kinds of plasmas which would ensure nothing could penetrate a protected target's ground-space or airspace. The Russians can make a Tesla shield up to 200 miles wide. These large luminous plasma shields have been witnessed by sailors over the oceans from time to time, as various nations test their scalar weapons in secret.
Tesla, as early as the 1920s created globes or bullets of plasma with crossed scalar beams sucking the energy out of the air space in a 'cold explosion' causing it to freeze, or sending extreme heat into it to burn as a very powerful laser beam. These powerful beams can also travel right through the earth and create an earthquake at the antipodes of the earth and Tesla also experimented doing this.
Hyperspace flux energy (potentials) flows as waves in a sea of intense power in the next dimension unharnessed, however when energy is manufactured artificially it can be made into different modes e.g. pulse mode, energy extraction mode or explosion mode. If 2 timed pulses meet, an explosion extraction makes a sharp cooling and all heated energy is extracted out of the air back to the transmitter.
This can make everything and everyone frozen. It preserves machines and buildings but not people. If a burning energy is sent the target has a nuclear like 'detonation' because energy emerges to a target destroying the nucleus of the atoms. Multiple scalar wave modes and frequencies can also be blended together into one beam as well.
Tesla globes can be manipulated to be small or large in manifold kinds of energy frequencies and directed to a target by 2 or more far away scalar transmitters. Many intense frequency small globes can be directed towards multiple incoming targets, like cannonballs causing major explosions.
Alternatively a larger less intense globe sent can cause the electrics to dud in a plane, helicopter or missile causing it to malfunction and crash land. This technology has been used many times to crash planes or helicopters by using a portable scalar bazooka carried by a hidden terrorist or soldier. The Vietnamese and Soviets used this technology in the Vietnam war against American aircraft.
Many planes crashes with inexplicable causes can be traced to this. These Russian made portable bazookas were also used by the Serbs against American helicopters during the Bosnian war. The Soviets used scalar weapons against the Afghanistans during their war. One may wonder if this explains current American helicopter crashes in Afghanistan and Iraq.
Scalar waves can be used for impenetrable communication inside an ordinary carrier wave. Artificial potentials can be used for 2 way communication with submarines, aircraft and ships. Scalar waves can be used to tap into normal communications even when encrypted.
They can even destroy the enemies equipment if they wish using lock-in mode to locate the source or just continue eavesdropping. radar invisibility can be done by putting multiple transmitters around something to make a spherical interference shell in the bandwidth of the searching radar. Nothing in the air is safe with scalar weapons or anything on the ground, because any building can be penetrated and the inside contents destroyed from either narrow or wide crossed beams. There is nowhere to hide.
Scalar beams can be sent by aircraft or satellite or even from the government UFOs of Russia, Britain, Australia and America. They can be sent from the UFOs the Nazis developed secretly in Germany during WW2, and which were relocated to their underground bases in Antarctica and all over South America before the war ended.


6 – SCALAR BEAMS AGAINST INDIVIDUALS

To totally destroy a person's nervous system and kill them instantaneously, a scalar weapon can be set on 'high intensity pulse mode'. This will destroy every living cell, bacteria and all germs so the body falls down like a limp rag, not even decaying in even 30-45 days. There is no living aspect left to decay.
Entire groups of people can be killed this way even in a 50 mile radius on peak power. Scalar beams set on a lower power can render a person unconscious to be revived at a later date for interrogation. Crossed scalar beams can cover a whole range of targets from something right through the other side of the earth, to anything under the sea or ground. Not even metal will suffice to protect, as a metal softening mode can be deployed. Scalar beams can be put into X ray mode where a screen can show what is inside something, even under the sea and earth or inside buildings. This is called a remote viewing radar.
Anything in the sky can be instantly destroyed even from one country to another. All one country needs to destroy anything skybound in an enemy's country is to put 2 or more scalar transmitters forming a scalar wave-form interference grid whereby a shield is locked over a country in high intensity mode and this will cause anything which enters it to be destroyed.
This can also destroy anything in the sea and detonate mines. The explosion shows up on the screen as a blossoming of the moving light on the square. The Russians mainly use their interference grids over the USA to control the weather moving hot or cold air where they can meet and create storms, hurricanes, torrential rain or droughts as they please.
Earthquakes can be created along with volcanoes erupting according to Tom Bearden. Moisture can be brought from the ocean and sent overland and cold air from the north sent south. Violent thunderstorms can be created. He also claims since 1989 the Japanese Yazuka and Aum sects lease scalar interferometers from the Russians to do weather engineering over the USA.
However America can fight back with their own scalar weapons. One can silently down passenger planes as need be by sending low frequency scalar beam to make the engine fail, either from the interference grid squares or from even portable shoulder scalar weapon bazookas which can be targeted at helicopters or any aircraft above. Surface naval vessels can be attacked through their hulls as well as ocean bottom mines detonated. Any aircraft, or land vessels including tanks can be fitted with portable scalar weapons. Though tanks can easily be destroyed with them.
Tom Bearden claims that the Soviets and Americans have been silently downing each other's aircraft since the 1980s. Soviet made scalar weapons downed American aircraft in Vietnam. Right from when USA put up their first satellites the Russians have been shooting them down in cloaked Russian made UFO's with scalar and particle beam weapons.
Between 1977 and 1982 Russia shot down many US satellites. At that time they wanted complete control over the skies and had put up killer satellites complete with beam weapons to target US satellites and even the space shuttles. It has been claimed by Tom Bearden that all the early space shuttles were shot down by the Russians and duplicate shuttles were landed from another base.
There was a mad rush by the US government to develop beam weapons to defend themselves against the Russians and they did this eventually shooting down a couple of the Russian made UFOs containing beam weapons. Revenge silently followed by passenger planes of each other's countries being targeted.


7 – SCALAR MIND CONTROL
In the early 1970's Hundreds of inmates at the Gunniston Facility of the Utah State Prison were subjected to scalar wave mind control. Inmates tried unsuccessfully to fight back in court. The University of Utah researched at that time how scalar waves could induce the mind into hearing voices, overriding and implanting thoughts into the mind, as well as reading the thoughts. They also developed eye implants. In 1998 scalar waves were used to test subliminal voices in the head in 2 Utah prisons.
In Draper Prison, Utah a man called David Fratus in 1988 claimed voices in his inner ears were induced in him as clear as if listening to a set of stereo headphones. The mind control victims of US govt implants are also subjected to artificial voices in the head which are sent on scalar beam by satellite and and the HAARP transmitters and relayed to the GWEN Towers placed approximately every 200 miles across USA.
Many of the messages relayed into these American mind control victims are said to come from aliens, with a 'message for mankind'. These 'alien messages' were first given to the prisoners in Utah and they all got the same messages.
The Russians, having a head start on decoding the brain can send subliminal messages by satellite over whole countries in their own languages, in scalar waves so subtle that the victims think they are their own thoughts occurring. They could make people think "God" is speaking to them and can also give a people suicidal thoughts. There is a suicide wavelength.
The Russians and Israelis have been said to do this on mind control data websites. As well, the Americans have been using these subliminals to give 'voices in the head' messages (which includes to those with CIA or military controlled implants) that are supposedly from 'aliens' or "The Holy Spirit" to say e.g. the Second Coming will be here soon or earth needs to be evacuated and the person has been 'chosen'.
Only certain people can pick this up according to whether they have implants (which relay messages into the head) or if they are natural telepathics. The mineral selenium when ingested beyond normal levels is said to increase the capacity to hear voices in the head. Though certain races have a higher hearing threshold and are able to pick up synthetic telepathy sent through the atmosphere more than others.
Russia's scalar transmitters are called "Woodpeckers" because of the woodpecker type tapping transmissions detected from them on the radio band. They have the technology to send subliminals right into a person's subconscious, bypassing the brain and could drastically influence the thoughts, vision, physical functioning, emotions and conscious state of a person by sending in subliminal signals even from a great distance. In the late 1960s the Soviets broke the genetic code of the human brain.
It had 44 digits or less and employed 22 frequency bands across nearly the whole EM spectrum. But only 11 of the frequency bands were independent. The Soviets found they could make a person do something just by sending subliminals into the body, bypassing the ears.
Up to 16 of the Russian Woodpecker scalar transmitters have been observed to carry a common phase-locked 10 Hz modulation. 10 Hz is used to put people into a hypnotic state. The Russians can manipulate the moods of everyone in a 75 mile radius, with a circularly polarized antenna, and people's bodies have been shown to pick up the "new" mode of expression. Even "sleep" frequency will make everyone tired and fall asleep.
8 – AMERICA'S 'NO CONTACT' MASS MIND CONTROLLING NETWORK
According to the book Project L.U.C.I.D by Texe Marrs, John St Clair Akwei claims that the US National Security Agency (NSA) has had the most advanced computers in the world since the 1960's.
The Signals Intelligence (SIGINT) mission of the NSA uses scalar waves for blanket coverage of the USA and can wirelessly tap into any computer in the USA and read the contents. As well as track people by the electrical currents in their bodies, which emanates a particular 'signature frequency'.
This is possible because everything in the environment gives off scalar waves at right angle rotations off the normal electromagnetic wave. These can be searched for and tracked and are not subject to constraints of time and space. A person's frequency can be stored on a supercomputer and this can be tracked anywhere.
They can be sent subliminal words sent in scalar waves which are so subtle that the person will think they are their own thoughts. Also NSA uses a secret program (developed since the MKULTRA mind control program of the 1950s) what is called "Radiation Intelligence".
Scientific research from this is withheld from the public and there are international intelligence agreements to keep this technology secret. Using this technology the NSA records and decodes individual brain maps of hundreds of thousands of people for national security purposes. It is also used secretly by the military for a brain-to-computer link.
Activity in the speech center of the brain can be translated into the subject's verbal thoughts and can also show up activity from their visual cortex on a video monitor. NSA operatives can see what the subject is seeing. Visual memory can also be seen and the NSA can place images directly into the visual cortex, bypassing the eyes and the optic nerves.
When a target sleeps secretly images can be installed into the brain during REM sleep for brain-programming purposes. Speech, 3D sound, and subliminal audio can also be sent to the auditory cortex of the brain, bypassing the ears. This "Remote Neural Monitoring" (RNM) can completely alter a subjects perceptions, moods and motor control.
Different brainwave frequencies are connected with various parts of the body and when the right frequency to activate a section of the body is sent a person is powerless to stop it. Pain can be induced in mind control victims this way by targeting a section of the body. This has been spoken of by many mind control victims, accompanied by 'voices in the head' by the operators cruelly asking if it hurt and all done remotely without any physical contact with the victim.
There has been a SIGINT wireless scalar wave brain monitoring network in the US since the 1940s according to John St Clair Akwei. He tells us how it is done with digitally decoding the evoked 'potentials' (see first section for more on potentials) in the 30-50Hz, 5 milliwatt electromagnetic emissions from the brain. In these emissions spikes and patterns show as evoked potentials.
Every thought, reaction, motor command, auditory event and visual image in the brain has a corresponding "evoked potential" or set of "evoked potentials". These can be decoded into the current thoughts, images and sounds going on in a target's brain. When complexly coded signals are sent to a victim, bypassing the eyes, optic nerves and ears, the faint images appear as floating 2D screens in the brain. Auditory hallucinations can be induced, creating paranoid schizophrenia.
The frequency the brain areas respond to are from 3 Hz to 50 Hz. For each brain area these are used:
Brain Area:

Bioelectric Resonance Frequency: Information Induced Through Modulation.

Motor control cortex:

10 Hz: Motor impulse coordination Auditory cortex

15 Hz: Sound which bypasses the ears Visual cortex

25 Hz: Images in the brain, bypassing the eyes Somasensory

9 Hz: Phantom touch sense Thought center

20Hz: Imposed subconscious thoughts. Only the NSA modulates this signal band into evoked potentials or scalar carriers.
There are about 100 people working 24 hrs a day for the NSA at Ft Meade on this "Remote Neural Monitoring" (RNM).
John St Clair Akwei, after being harassed by this NSA technology brought a lawsuit against the NSA. During the lawsuit process he was harassed by 3D sound, and his associates were also harassed to keep him isolated. No action was taken against the NSA in the 1991 lawsuit. In 1967 an "internationally renowned scientist" and Christopher Hills, a pendulum expert, communicated with some ETs.
(It is not known who the scientist was but at one time both Hills and Puharich were working with the medium Eileen Garrett, and Puharich was communicating with ETs called The Nine. The same ETs that the Bilderberger group – comprised of world leaders and European royals – who control the affairs of the planet)
This is what the ETs told Christopher Hills via pendulum:
In short, ETs communicated with us via modulated radio-waves, between 10,000 and 20,000 cycles below the known electromagnetic-spectrum. In the carrier-wave by amplitude modulation, mixed with frequency modulation. Single band energy, transmission power less than 25 watts. A naturally present wave on earth the brain modulated – a wave that resonates between the earth and the ionosphere.

All humans influence the ionosphere in this manner. A reflecting technique involved. The brain modulation consisted of pulses, akin to those known from neuro pulses. Two humans can use this. Related to something akin to low frequency radar and to ultrasonic techniques but qualified. A mixed electro-acoustic wave function. The electromagnetic-wave induced an ultrasonic transduction in human tissue.

The brain radiation has a sonic component to it as well as an electromagnetic component. Electromagnetic-radiation has a sonic component and it's dependent on the medium through which it travels. The scientist cut through months of work. Now HAARP is slicing up the ionosphere, the world-brain, like a microwave knife, producing long tear incisions destroying the membrane which holds the reservoir of data accumulated by all earth's history.

HAARP has already punched 360 x 30 miles holes in the ionosphere.

9 – INDUCING DISEASES WITH SCALAR WAVES

Tom Bearden also writes that a more advanced form of scalar weapon is known as a 'quantum potential' weapon has been developed by US, Russia, China, Israel and possibly Brazil . These weapons mimic the signature or frequency of a disease by recreating them on scalar carriers. Also any disease can be imprinted onto our cellular system using frequencies ranging from ultraviolet to infrared.
Whole populations can have new diseases and death induced as well as latent diseases being activated with quantum potential diseases in targeted areas. Manufactured symptoms of radiation poisoning, chemical poisoning, bacterial infection and even the effects of many kinds of drugs including hallucinogenic ones can be induced with these very subtle scalar waves which flow in hyperspace or the sea of ether.
They become imbedded right into the immune system or etheric counterpart of the physical body.
On the www.freedomdomain.com site a man called Kaznacheyev found that the induction of diseases could be effected by the Woodpecker scalar transmitters in the near ultraviolet range. Experiments at the University of Marburg in West Germany duplicated these disease inducing scalar wave experiments in infrared.
Dr Popp of West Germany, after analyzing the virtual photon master control system of the cells found that scalar virtual particle flux which determines the genetic blueprint pattern of the cells can be easily entered with scalar techniques to induce disease and cell disorder at will.


10 – TESLA'S SCALAR WAVE TECHNOLOGY WAS SECRETLY CONTINUED BY RUSSIA AND THE NAZIS
While the American government rejected Tesla's energy without wires and left him penniless, Russia and Germany asked Tesla to work for them. He turned them down, but according to Preston Nichols he faked his death in 1943 and was spirited away to the UK.
From then on it was a frenzied battle between the Soviets and Germany to develop scalar technology. Russia got a head start in learning how scalar waves can be drawn from hyperspace by sending an agent to seek out a man in Utah who built a machine for doing this Utah. A Soviet agent destroyed the device after learning how the machine operated.
The man, T.H.Moray learned about Tesla's 'sea of ether' and had made a scalar interferometer. Germany had developed anti-gravity technology in 1939 by back-engineering a crashed UFO. By WW2, they led the world in radar and infrared science as well as radar absorbing materials and radar cross section.
Some leading western experts think they developed radar cross section beyond western levels today, but there is evidence of an alien alliance during the war so this may have been influential. The Germans were using time reversed waves, which caused a scalar wave to follow back and respond to the source of a received ordinary electromagnetic wave.
During WW2 many of the best Nazi scientists escaped to a base they'd developed secretly in Antarctica, getting supplies from South Africa as well as to German communities in Argentina, Chile, Paraguay, Peru, Uruguay, and other Latin America countries. After the war Americans moved the remainder of the best Nazi scientists to US, with the Soviets, French and British taking the remainder to their countries.
However the Soviets became angry at the Americans for taking first choice of Nazi scientific brains, so in 1946 they just cleaned out the majority of scientists and technicians back to the Soviet Union, about 275,000 men plus all their families from Soviet occupied eastern Germany.
By the 1950 the Soviets had developed time-reversed waves. They has also forced the captured Germans to build them a fleet of anti-grav saucers complete with particle beam and scalar beam weapons. In Antarctica the Nazis had Tesla's "Death Ray", capable of sending a lethal beam even to the moon to create an incandescent spot, when aimed at it. Tesla devastated with his "Death Ray" – likened to a modern day particle beam weapon.
According to Al Bielek the Russians have particle beam weapons which can shoot 1000 miles into space, and they use these to shoot down any UFO within 200 miles radius of their sky. The Americans also have many particle beam weapons and they too shoot down UFOs. There is apparently a war going on in space, and the Russians and Americans have secretly got together to fight it.
It is unknown who the UFO occupants are, but the Nazi's in Antarctica are said to be invincible with their super-weapons.


11- IS THERE A SECRET WAR GOING IN THE SKIES?
Japan now has scalar weapons and has got together with Russia to develop them. In 1991, according to Harry Mason, Russian President Gorbechev offered to lease the Japanese the super-secret intercontinental scalar weapons, capable of producing earthquakes for $900 million, which they'd used in the Soviet Union since the 1960's.
Tom Bearden also claims they leased them in 1989. A Joint Russian-Japanese university was set up to develop new weapons with Japanese microchips to overpower the US and jointly rule the world. After Tesla "died" in 1943, his papers were sent to a Tesla Museum in Yugoslavia, where the Japanese obtained the knowledge of Tesla technology.
The scalar weapons were developed by a Japanese scientist an IQ higher than Einstein. They too, like the Americans tested their scalar weapons in the outback of Western Australia, possibly using a base in Antarctica in which to send scalar waves to their Australian transmitter to produce earthquakes and Tesla globes.
The Japanese scalar scientists are tied up with various cults and feel that the Japanese emperor should rule the planet, as well as having a policy of exacting revenge on former enemies culminating in a "Final War" against the Christian west and Islamic world. It is the Japanese Aum sect and Yakuza mafia who are still leasing the Russian scalar transmitters and have steadily used them for weather engineering over America since the nineties for target practice.
Bearden claims that the Japanese may be allowed by the Russians to down planes now and then. The Japanese cult members in their govt are also tied up with North Korean cult members. The Russians have been weather engineering over America since the 1960's using their interference grid to target specific areas.


12 – WHO ELSE IS CONTINUING TESLA'S SCALAR TECHNOLOGY?

Unlike Western universities, Eastern Europe and Russia have always included Tesla's scalar wave research openly in their curriculum and so they got a head start with multiple facilities built all over the Soviet Union to build scalar weapon transmitters starting from the 1950's.
This was further hastened by making captured East German scientists work for the Soviets leading that country straight into the space age, giving them UFOs fitted with scalar and particle beam weapons. The UFOs even had cloaking technology. America, even though they had Nazi scientists working for them after the war at Area 51 on anti-gravity, didn't realize how advanced the Soviets had become with scalar technology until they found out they'd been secretly attacked during the 1950's undetected.
In 1960 the Soviet premier Kruschev announced to the world, that they had "superweapons". In 1963 they deliberately destroyed a US atomic submarine undersea by Puerto Rico with scalar weapons. They next day over the Puerto Rico Trench the Soviets used scalar weapons in a different mode to produce a giant underwater explosion.
US was defenseless against an unknown type of weapon. In 1965 the Great Sandy Desert in Western Australia was mapped out and chosen by the US govt to begin scalar weapons testing. Even though 'officially' Tesla's papers were kept by the FBI after he died and were labeled 'top secret', lest they get into the hands of the enemy, Tesla had passed all his knowledge and research onto a young American physicist 2 weeks before he died in 1943.
The US military in Western Australia tested crossed scalar beams aimed into the ground to create earthquakes on a target map of squares and also created Tesla globes from crossed scalar beams in the sky. Pine Gap the secret underground American military base has 2 scalar transmitters and they also have at least another in Exmouth, N Western Australia. Others American scalar transmitters besides various ones all over USA are at Alaska, Puerto Rico, Greenland, Norway and Antarctica.
Though many countries have scalar weapons now, other countries could easily be target of those with scalar weapons and never know what the cause of their explosions, mind control or weather engineering. So of course more and more countries are getting the scalar technology needing it to defend themselves as well and this keeps getting passed on especially by the Russians.
The other thing is one may know it is a scalar attack but have no idea who did it. The known countries which have scalar weapons are:
America

Argentina

Australia

Brazil

China

France

Germany

Israel

Japan

Russia

South Africa

Taiwan

UK,
…as well as various populations of Nazis still operating in Antarctica and all over South America.
It is unknown how Brazilians got scalar weapons and quantum potential weapons, but the Brazilians have had alien technology for some time and also the Vatican has covert technology and has been said to have a base for this in South America for their secret space program.
There is extensive coverage of Brazil's space program in my 40 page article "Scalar Weapons: Read it and Weep". This covers China and Japan's weapons as well as extensive coverage of Russia's attacks on America, especially the space shuttles and the technology of the Nazis in Antarctica. Others may have them such as Ukraine and Nth Korea but as yet no proof exists for these countries.
Even in the alternative press not enough has been said about scalar weapons to the extent where normal conspiracy researchers and writers are as familiar with their dangers as they should be because even online they hardly get a mention on conspiracy sites.
Yet they are probably the most life threatening on the planet, that is known.
http://www.prahlad.org/pub/bearden/iraq.htm
Iraq: World's First Scalar War?
Part 1, by Bill Morgan
Source material: Scientist Tom Bearden, Cheniere.Org
Scalar Potential Interferometers
"Tesla Howitzers"
With the Bush people rushing us toward war it is important for everyone to realize the true and rather frightening possibility that this war will involve the use of scalar electromagnetic weapons, by any of a number of possessors of such weapons. They are called "Longitudinal Wave Interferometers," or "Tesla howitzers", and use longitudinal (LW) electromagnetic (EM) waves to accomplish true action-at-a-distance.These are the weapons Khrushchev spoke of 40 years ago, when he declared:

"We have a new weapon, just within the portfolio of our scientists, so to speak, which is so powerful that, if unrestrainedly used, it could wipe out all life on earth. It is a fantastic weapon."  Khrushchev, to the Presidium, Jan. 1960

These are also the weapons referred to in 1997 by Defense Secretary William Cohen, when he said:

"Others [terrorists] are engaging even in an eco-type of terrorism whereby they can alter the climate, set off earthquakes, volcanoes remotely through the use of electromagnetic waves… So there are plenty of ingenious minds out there that are at work finding ways in which they can wreak terror upon other nations…It's real, and that's the reason why we have to intensify our [counter terrorism] efforts." – Defense Secretary William Cohen, 1997

One of the leading experts in the new science of scalar electromagnetics is scientist Thomas E. Bearden, and he has published many papers at his website Cheniere.Org. In a letter to a writer named "Russell" (Correspondence section) Bearden says,

"In short, Russell, the Secretary of Defense of the United States confirmed that there are indeed novel kinds of EM weapons, right now and have been for some time, which have been and are being used to (1) initiate earthquakes, (2) engineer the weather and climate, and (3) initiate the eruption of volcanoes. We wrote about those exact uses of the weaponry decades ago. Several nations now have such weapons. Three of them (two on one side and the other on a hostile side) are even firing practice shots into Western Australia, as a convenient test range."

http://www.earthchangestv.com/ufo/0209gandor.htm

At Cheniere.org one can find Bearden's 1990 paper Historical Background of Scalar EM Weapons and see that certain possessors of these new superweapons have been developing them for several decades now. He traces the clandestine development through the sightings of anomalous phenomena all around the globe, by the statements Soviet leaders have made, and by the development of a new electromagnetic theory which restores certain "lost equations" which had been thrown out long ago in an attempt to "simplify things." Apparently the Russians were the first to restore the lost equations which uncover the domain of scalar electromagnetics.

The new Scalar Electromagnetic weapons utilize a new type of electromagnetic waves called "longitudinal waves" or "scalar waves." They are called by other names, as Bearden points out:

"We now visualize the formation of waves of pure stress in the spacetime medium (in the vacuum). These we call scalar EM waves, Tesla waves, electrogravitational waves, longitudinal EM waves, waves of pure potential, electrostatic/magnetostatic waves, and zero-vector EM waves. All these terms are synonymous. Each sheds its own particular light upon the nature of these waves or of their original discoverer, Nikola Tesla." Tom Bearden

http://www.cheniere.org/books/ferdelance/s23.htm

So there are a number of names for these newly discovered waves.

The big Tesla howitzers are aimed at their targets by using a worldwide electromagnetic pattern called the "Woodpecker Grid," begun by the Russians in 1976. You can even "hear" the Woodpecker Grid at Bearden's website.

Several times during the Cold War the Russians tried to get an agreement on limiting the use of these weapons, which Brezhnev said were "more terrible than anything the world has known." And at that time, Bearden points out, nobody in the West even knew what they were talking about.
The "Fer de Lance" Briefing
In  his briefing "Fer de Lance" Slides 66-71. Bearden describes what it would be like to operate one of these longitudinal wave interferometers and aim it at place on earth using the Woodpecker Grid. By placing a "marker beacon" at that target location (the glowing orbs of plasma that are being sighted all around the world) the system can "read" the location of the target area and obtain pin-point targeting. The "Fer de Lance" briefing is a must read for anyone wanting to know what is really going on in our world today. It is a set of graphics slides with Bearden's explanations.Instantaneous effect

It is hard to imagine, but a strike with longitudinal wave weapon is instantaneous as the scalar waves do not go through our "3-space" world, but around it. As Bearden puts it:"… it is possible to focus the potential for the effects of a weapon through spacetime itself, in a manner so that mass and energy do not "travel through space" from the transmitter to the target at all. Instead, ripples and patterns in the fabric of spacetime itself are manipulated to meet and interfere in and at the local spacetime of some distant target. There interference of these ripple patterns creates the desired energetic effect (hence the term energetics) directly in and through the target itself, emerging from the very spacetime (vacuum) in which the target is imbedded at its distant location." Bearden Fer-de-Lance
What Can These New Superweapons Do?1. Exothermic mode
In what is called an "exothermic mode" the howitzers can cause a blast of heat at the interference zone, an explosion of near-nuclear proportions. It could topple buildings and cause other destruction. Or it could be set wide and heat the atmosphere in that region. Or it could be set to simply destroy all electronics in that interference (target) zone, or to destroy the hubs of the electric power grids of a very wide area. Although it seems unbelievable, the actual energy of the blast is not traveling through space to hit the target, but actually being made to emerge from the local vacuum in the interference (target) zone.

Using the exothermic mode it is possible to make any airplane drop from the sky, anywhere. It is possible to destroy any missile, in its flight path or in its silo. Bearden sites many instances of downed planes he believes were tests of the scalar weapons. (Gandor, Newfoundland)

"The Woodpecker grid/howitzer weapon system can be placed over the ocean and used against cruise missiles, naval surface-to-air and surface-to-surface missiles, submarine-launched ballistic and cruise missiles, etc. Placed over a carrier task force, it can also take care of the aircraft launched by the carrier as fast as they are launched. It can also handily take care of the missiles launched by guided-missile cruisers of the accompanying task force."

(Bearden http://www.cheniere.org/books/ferdelance/s65.htm )

Here is a slide which shows the exothermic mode of action.

2. Endothermic mode
In a second howitzer mode called the "endothermic" mode, the howitzer sucks energy out of the target area, essentially creating a blast of cold at the distant target. It is even capable of freezing parts of the ocean. Bearden gives a number of cases where these "cold explosions" have been witnessed, mostly by airline pilots. April 9, 1984: 1  2  3 ) A huge mushroom cloud of mostly water is seen rising miles into the sky from out of the ocean, an awesome sight.

In the endothermic mode the sucked-out energy must go somewhere, so it is vented out at some other chosen spot on the earth. These endothermic plumes have been photographed by satellite.

Bearden envisions the use of cold explosions in a scalar war:

"Cold explosions can be used to freeze tanks, personnel, and equipment. The equipment and tanks thaw out. The personnel thaw out too, but they are dead when they do." Bearden, Fer-de-Lance

Starting with this slide from Fer de Lance you can see a number of sightings of giant mushroom clouds of water vapor which Bearden believes were created by the Russians testing the howitzers in endothermic ("cold explosion") mode. (Keep clicking "Next Slide").

In another slide the endothermic mode of operation is shown.

3. "Mindsnapper" mode
In a third and very terrifying mode the longitudinal wave patterns can be adjusted to affect the human mind. Bearden has dubbed this mode the "Mind-snapper" mode. Use of scalar waves in this mode is also called "psychoenergetics" or "psychotronics." At low power the mind-snapper causes everyone in the interference zone to fall unconscious. At high power the mind-body connection is "snapped" and instant death occurs. Bearden describes the manner of death:

"Those hit by the scalar EM weapon, however, have a most peculiar death mode.

"Death comes-instantly and totally. There is no convulsion, no response. The entire nervous system is destroyed instantly. Every living cell in the body is killed instantly, including all bacteria, germs, etc.

"A body hit with this thing falls like a limp rag and lies where it falls. It doesn't decay in even 30-45 days. In a macabre fashion, it's been reduced to something like food irradiated with nuclear radiation; everything is killed, so the material is preserved for an extended period before any decay can set in."

http://www.cheniere.org/books/ferdelance/s81.htm

In psychoenergetics mode the weapons can also induce a kind of hypnogogic trance in the minds of anyone in the target zone. It this involuntary trance state one's mind would be completely open to suggestions and orders. Bearden believes that this is what happened in the case of one Captain Button who inexplicably flew his A-10 Warthog airplane into a mountain was a test of the scalar weapons, taking over a man's mind and controlling him from a distance.

"Remember Captain Button, flying his A-10 Warthog toward the range, suddenly peeled away from his companions and flew off cross country for over an hour? He ignored all radio messages, circled at one point (probably dropped his ordnance there), then flew until he crashed into the side of a mountain and was killed.

"That was a deliberate test in the mid-U.S. to demonstrate that a human could be controlled for one hour, while doing a technical set of tasks (flying an airplane), in a hypnogogic state, successfully.  The test was a total success."

http://www.cheniere.org/misc/time.htm

Click main link to keep reading….     http://www.prahlad.org/pub/bearden/iraq.htm
even though Tesla couldn't interest the US govt. in his wire-free scalar energy, the Russians and Germans asked him to work for them, but he turned them down. All was not lost, just two weeks before he 'died' he gave all his research to a young American physicist. Tesla's inventions were dangerous and not only did he discover scalar waves and how to use it to manufacture earthquakes but also he created a 'Death Ray', which has been likened to a particle beam weapon. (Particle beam weapons can shoot a laser one thousand miles into space.)
After his death in 1943 the FBI was actively involved in suppressing many of Tesla's documents, including plans for his 'Death-Ray' weapon capable of destroying aircraft and his earthquake-inducing machine, deeming it 'top-secret' lest it fall into the enemy's hands. But the Germans had also invented beam weapons and used them during WW2. Captured from them (according to William Cooper) was a weapon that was capable of shattering 4″ thick armor at a range of two miles using low aimed, low frequency sound waves.
There is also evidence that the Germans had scalar wave technology and they certainly had anti-gravity technology due to a UFO crashing in Germany in 1939. They back-engineered it and by 1940 had built themselves a fleet of UFO's in eight facilities all over Germany. The Russians, who took many Nazi scientists captive in Soviet occupied Germany in 1946, forced the German scientists to build them their own fleet of UFOs, which they called 'COSMOSPHERES' and eventually they had built hundreds. The Nazi scientists also built the Russians scalar transmitters and particle beam weapons.
Tesla also told people that he talked frequently to people 'off planet', so perhaps this was the source of inspiration for his inventions. Tesla used his scalar waves to create earthquakes and vibrate target buildings to pieces, even those nearby the target. He created the same effect with his massive Tesla coil transmitter and claimed that he was bouncing scalar waves through the earth's core to the antipodes and back to his transmitter site. A quite small 10kw generator energy supply of just a few horsepower rapidly allowed the build-up by resonance of millions of horsepower in the coil circuits of his 'magnifying energy transmitter' device.
Sheets of manmade lightning would arc out of the circuit to earth grounding points or from the spherical aerial system. He electrified everything for miles, even people, and would produce fire and flames using scalar 'potentials' (scattered, but harnessed particles from hyperpsace), especially to the antipodes (opposing side) of the planet. Tesla claimed his 'Death Rays' had a range of hundreds of miles, which were useful against aircraft and he stated that entire cities could be devastated by explosive EM transmissions across intercontinental distances to anywhere on the planet.
According to the book 'HAARP: The Ultimate Weapon of the Conspiracy' by Jerry E. Smith, Tesla claimed his transmitter could produce 100 million volts of pressure, with currents up to 1000 amperes which is a power level of 100 billion watts. It could project the energy of a nuclear warhead by radio waves and any location in the world could be vaporised at the speed of light. Some say the Tunguska massive explosion in Siberia (still unexplained, because a meteorite would have left a crater) on June 30 1908 was due to a test of this transmitter striking its antipodes through the earth. There is evidence that Tesla's weapon was tested once according to Smith. The force of the explosion at Tunguska was estimated to have been 10-15 megatons of TNT, which Oliver Nichelson calculated Tesla's device could deliver. The blast flattened half a million acres of pine forest and killed two people, along with whole herds of reindeer and other animals.
https://rosettasister.wordpress.com/2014/08/08/scalar-weapons-and-star-wars-nexusilluminati/
https://rosettasister.wordpress.com/2014/08/08/scalar-weapons-and-star-wars-nexusilluminati/
http://www.anh-usa.org/are-draconian-limits-on-vitamins-coming-to-the-us/
19
BY ANH-USA ON MAY 24, 2018 SUPPLEMENT FACTS
Meetings being held between the National Academy of Sciences (NAS) and other world bodies to discuss "harmonization" (meaning restriction) of "nutrient intake" recommendations indicate that the answer may be yes. Action Alert!
NAS, which is a United States non-governmental organization that advises the federal government on a range of issues, recently met with groups from the World Health Organization and the United Nations, both of which are sponsors of Codex, a long time threat to US supplements, to discuss possible supplement restrictions under the guise of facilitating trade.
Severe restrictions on vitamin doses in supplements are already well under way in the European Union, and it doesn't look good. At one point, the European Food Safety Authority (EFSA) discussed setting the maximum level for beta carotene in a supplement to the amount provided by half a carrot, and the maximum level of selenium to what is found in one-third of a brazil nut.
EFSA could arrive at such nonsensical conclusions only through bad science, as our scientific director Dr. Rob Verkerk has demonstrated. The methods they used originated from concerns about environmental toxins, which of course have no beneficial role in health. Nutrients are quite distinct, and as such, require a completely different approach. For example, their analysis failed to break down a nutrient group; instead EFSA set a maximum level based on the most hazardous (and usually synthetic) member of a given nutrient group such as vitamin A (retinol /natural b-carotene), or iron (iron sulphate /ferrous bisglycinate). These methods obviously yield skewed results and did not take into account variations in the population (age, race, genetics, etc.) that affect the amount of nutrients one might need.
The dose limiting in Europe, while bad for Europeans seeking to optimize health through therapeutic levels of nutrients, normally wouldn't be an immediate cause for concern for those of us in the United States. This is where Codex Alimentarius comes in. Codex was initially developed as an intergovernmental body to establish international food safety standards and regulate ingredients of food products with the stated goal of promoting "fair trade practices" and consumer protections in the global trade for food. A country does not have to adopt Codex standards, but approximately 300 Codex guidelines and standards are used by its member countries (which include the US) as the basis for their regional and national laws.
https://www.ksl.com/article/46367053/man-lights-himself-on-fire-at-west-jordan-convenience-store
https://www.zerohedge.com/news/2018-07-26/i-just-got-robbed-bank-woman-finds-her-bofa-safe-deposit-box-has-vanished
"I was in shock; I was just like what happened to my box," said Nomi, quoted by CBS Sacramento.
Worse, Bank of America – which was custodian of the safety box – couldn't explain where her valuables went: "They don't have an answer. They don't have an answer. They say thanks for letting us know," Nomi said.
Making matters worse for the infuriated woman, she herself was a retired Bank of America employee of 40 years; and she's not alone. Others have complained that Bank of America drilled their safe deposit boxes without permission or notice.
Another dissatisfied customer, Wendy Woo, said her belongings were taken out of her safe deposit box and shipped to her by the bank: "Everything was dumped in a plastic bag," said Woo. In the process, a ring went missing and a necklace was damaged in the process.
"Safe deposit box… that's what it's for, safe," she said, only not when the safe belongs to Bank of America.
A second family complained that it too had gotten the contents of their safe deposit box shipped back too, but claim $17,000 in jewelry was missing.
"I just got robbed from the bank," another woman complained: "They just took my stuff."
Needless to say, what makes these situations bizarre, is that according to federal rules, banks can drill a box without permission only when there is a court order, search warrant, delinquent rental fees, requests from estate administrators, or if the bank is closing a branch. And yet none of those reasons applies to any of these cases.
Safe deposit box consultant Dave Guinn trains bank employees on proper safe deposit box procedures. He says federal law requires that banks give customers adequate notice.
"A notification should be made either by registered letter or by certified receipt letter," said Guinn.
Meanwhile, in tis defense BofA said it does "…notify customers by mail in accordance with law well in advance prior to drilling a box." But former employee Nomi's not buying it: "I worked for them. It's not like they couldn't get a hold of me or anything."
https://www.ksl.com/?sid=46367377&nid=235&title=world-gazes-at-total-lunar-eclipse-longest-of-this-century
JOHANNESBURG (AP) — Curiosity and awe have greeted a complete lunar eclipse, the longest one of this century and visible in much of the world.
The so-called "blood moon," when it turns a deep red, was visible at different times in Australia, Africa, Asia, Europe and South America when the sun, Earth and moon lined up perfectly, casting Earth's shadow on the moon.
The total eclipse lasted 1 hour and 43 minutes, with the entire event lasting closer to four hours.
Rio de Janeiro's spectators cheered when the blood moon emerged from the fog. Hundreds of people watched at a fort overlooking the iconic Copacabana beach and Sugarloaf Mountain. The local planetarium set up telescopes for astrology fans.
"These telescopes are fantastic. It's one thing to see pictures of the planets in a book and another to see it in real life," said Ana Selma Ferreira, a 46-year old lawyer who brought her children to the spectacle.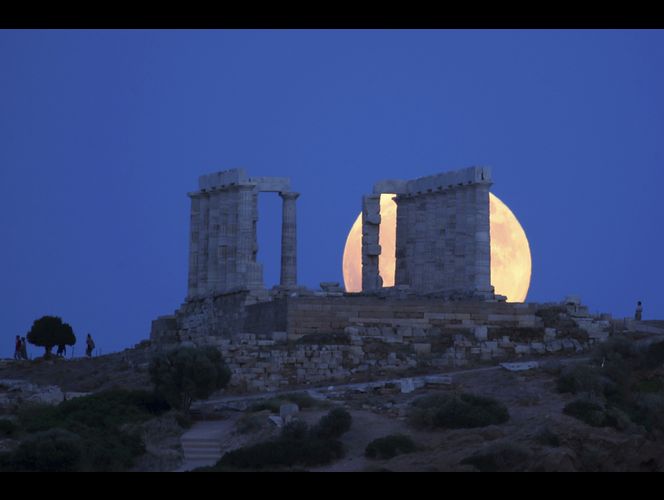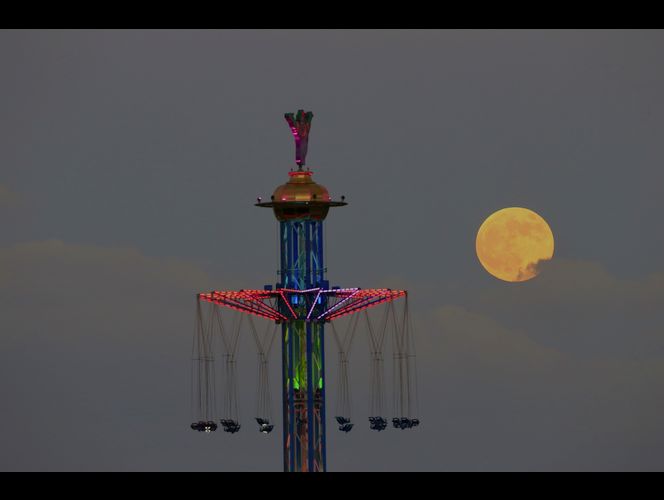 https://www.ksl.com/?sid=46367668&nid=148&title=roy-cops-help-corral-pigs-who-escaped-pen
https://www.zerohedge.com/news/2018-07-27/and-paul-rages-john-brennans-security-clearance-danger
Clear evidence concerning the bias of multiple, high-ranking current and former intelligence community officials should make us think twice about letting retired intelligence officials keep access to classified information, especially if they become talking heads on television after leaving public service.
There is a great danger that vital, secret details may be revealed on television, even inadvertently.
John Brennan is no stranger to this problem.
In 2012, John Brennan leaked information to former counter-terrorism officials, who retained a security clearance, about an underwear bomb-making plot in Yemen.
Brennan revealed to these former officials – turned talking heads – that the underwear bomb plot never threatened the U.S. "because Washington had 'inside control' over it," according to Reuters.
After Brennan's briefing, one of the call's participants, Richard Clarke, went on ABC and broadcast the government implying that there was a Western spy inside the Al-Qaeda in the Arabian Peninsula bomb-making group.
John Brennan's careless leak to former intelligence officials turned television commentators helped compromise an operation and risk the life of a double agent, and who knows what other objectives it also hindered or outright prevented. This is exactly why former intelligence officials who are now talking heads on television should not continue to have a security clearance.
Allowing people like John Brennan and other retired intelligence agents to have a security clearance and appear on television presents a danger to operatives in the field, and it's a danger we can avoid.
https://www.zerohedge.com/news/2018-07-27/trump-responds-cohen-blockbuster-i-did-not-know-meeting
https://www.ksl.com/?sid=46366697&nid=157&title=terrifying-tornados-of-flame-burn-california-city-2-dead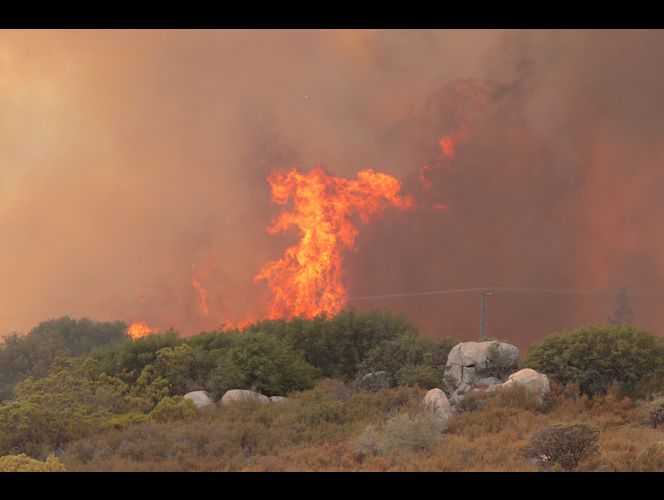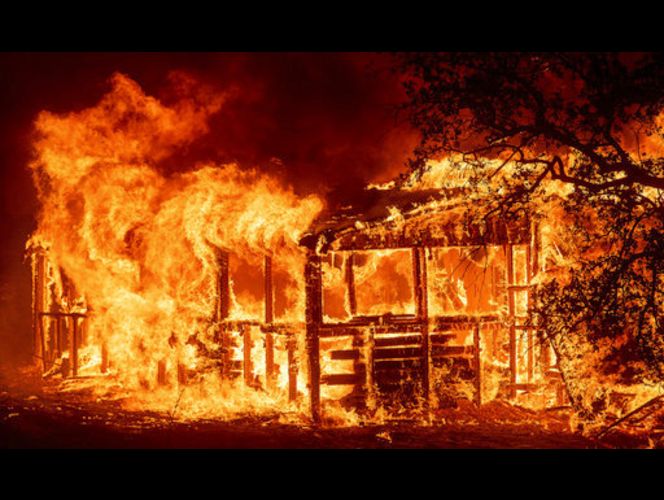 https://www.zerohedge.com/news/2018-07-26/what-everyone-seemed-ignore-helsinki
Sifting through the cacophony of commentary from the Trump-Putin meeting in Helsinki, here are four key points missed, ignored or glossed over by the Washington establishment and mainstream news coverage – and they require a good airing.
They are:
1) It's clear now that Europeans will increase their contributions to NATO. But Big Media totally ignored the trillion dollar gorilla in room: Why does anyone have to spend so much on NATO in the first place?
Are we planning a ground attack on Russia because we really think the former Soviet Empire will invade Poland or the Baltic nations? Are we planning for a land war in Europe to intervene in the Ukraine? What for is the money? The Trump administration and Big Media, for all their noise, mainly argue that more spending is good. There is no debate about the reasons why. Meanwhile Russia is cutting its military spending.
Washington is so dominated by our military-industrial-congressional complex that spending money is a major intent. Remember when Washington first insisted that putting up an anti-missile system in Poland and Romania was supposed to protect Europe from an Iranian attack? Of course, it was really directed against Russia. Washington was so eager to spend the money that it didn't even ask the Europeans to pay the cost even though it was supposedly for their defense. As of 2016 Washington had spent $800 millionon the site in Romania. Now it appears that Poland and Romania will pay billions to the Raytheon Corporation for the shield to comply with their commitment to increase military spending to 2 percent of gross national product.
2) There was no focus on the real, growing threat of nuclear war, intentional or accidental. No one, including journalists at the joint press conference, spoke about the collapsing missile treaties (the only one who reportedly seemed keen to discuss it was ejected beforehand). Scott Ritter details these alarming risks here on TAC.
The U.S. is now funding new cruise missiles with nukes which allow for a surprise attack on Russia with only a few minutes of warning, unlike the ICBMs which launch gives a half an hour or more. This was the reason Russia opposed the anti-missile system in Eastern Europe, because they could have little warning if cruise missiles were fired from the new bases. Americans may think that we don't start wars, but the Russians don't. The old shill argument that democracies don't start wars is belied by American attacks on Serbia, Iraq, Libya, and Yemen.
3) For all the Democratic and Big Media attacks on Trump for supposedly caving in to Putin, he gave Putin nothing. His administration is still maintaining an increasingly stringent economic attack on Russian trade and banking, announcing (just days after his meeting) $200 million of new aid to Ukraine's military and threatening Europeans with sanctions if they go ahead with a new Baltic pipeline to import Russian natural gas. Consequently, some analysts believe that Putin has given up on wanting better relations with the U.S. and instead is just trying to weaken and discredit America's overwhelming power in the world. In a similar vein Rand Paul writes how we never think about other nations' interests.
4) The release of intelligence agency findings about Russians' intervention in the last election just a day before the conference precisely shows the strength of the "Deep State" in dominating American foreign policy. An article by Bruce Fein in TAC argues we should "Forget Trump: The Military-Industrial Complex is Still Running the Show With Russia," showing how Washington wants to keep Russia as an enemy because it's good for business.
Furthermore, releasing the accusations and indictments via a press already out for Trump's blood is explained away by pointing out that the special prosecutor has separate authority to that of the president. But the timing, a day before the Helsinki meeting, obviously shows intent to cause disarray and to prevent meaningful dialogue with Russia. It's interesting to note that TAC has been criticizing the "Deep State" since at least 2015.
The casualness with which much of Washington regards conflict and starting wars is only comparable to the thoughtlessness of Europeans when they started World War I. Like now, that war followed nearly a century of relative peace and prosperity. Both sides thought a war would be "easy" and over quickly and were engulfed in it because of minor incidents instigated by their small nation allies. It was started with a single assassination in Serbia. The situation is similar now. America is hostage to the actions of a host of tiny countries possibly starting a war. Think of our NATO obligations and promises to Taiwan and Israel.
America has become inured to the risks of escalation and Congress has ceded its war powers to the president. The authority of war power was one of the most important tenets of our Constitution, designed to prevent our rulers from irresponsibly launching conflicts like the European kings. Witness now how casually Trump talks about starting a war with Iran, with no thought of possible consequences, including blowing up oil facilities in the Persian Gulf, oil and gas vital for the world economy.
For most Americans, war means sitting in front of their TVs watching the bombs fall on small nations unable to resist or respond to our power. "We" kill thousands of "them" in easy battles and then worry if a single American soldier is harmed. We don't viscerally understand the full threat of modern weapons because they've never been used against us. This is not unlike World War I, for which the countries engaged were wholly unprepared for a protracted siege war against the lethality of new modern artillery and chemical weapons. All had assumed the war would be over in weeks. I wrote about these issues after visiting the battlefields of the Crimean war. (See "Lessons in Empire")
And so we continue careening towards more conflicts which can always lead to unintended consequences, ever closer to nuclear war. Meanwhile efforts for a dialogue with Russia are thwarted by our internal politics and dysfunction in Washington.
https://www.zerohedge.com/news/2018-07-26/meet-your-new-self-driving-chauffeur-walmart
https://www.audible.com/pd/Nonfiction/Great-Philosophical-Debates-Free-Will-and-Determinism-Audiobook/B00DGDBO2Q?ref=a_a_library_c4_libItem_14_B00DGDBO2Q&pf_rd_p=ae76b2bb-e63d-4a67-b357-dab3dee05ca1&pf_rd_r=MG8GGRNT8S2DJ8NAG3EA&
https://www.nlp-techniques.org/nlp-techniques-neuro-linguistic-programming-techniques/nlp-sales/
—
—–
—